Homes
This pied‐à‐terre in New York City by Sandra Weingort is the most enchanting blend of Japanese aesthetic and midcentury elements
AUG 21, 2020
| By Aneesha Bhadri
When interior designer Sandra Weingort met Argentinian advertising executive Joaquín Mollá in Miami, their instant connection led to a gorgeous apartment in New York that charmingly combines elements from Japanese culture and midcentury aesthetic.
"Our shared passion for design was evident. Being the artist, collector and contemporary art connoisseur that he is, he got very excited. He mentioned he was looking for a home in New York City and wanted me to design it. A few months later, he sent me photographs of two apartments and asked me to choose which one to buy. He said, 'Just choose, I trust you'. And I chose this one," smiles Weingort.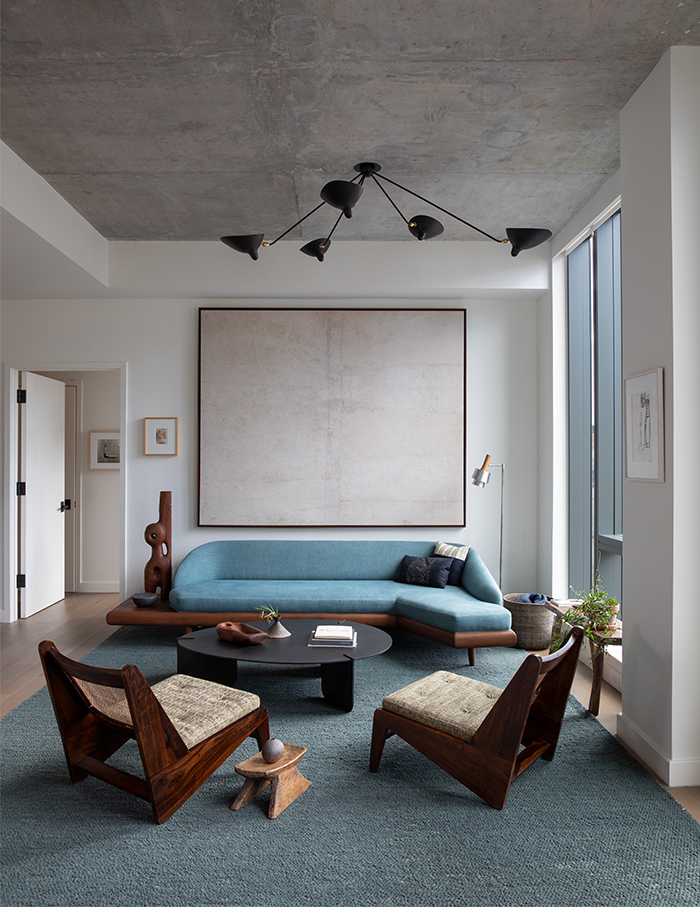 With extraordinary light and height, this house showed tremendous potential to become a cosy home. The white box kind of space needed some warmth and edge. Weingort conceptualised the interiors to not only bring in some rawness and soul but also accentuate the double-heighted ceiling. The existing concrete slab in the ceiling was exposed meticulously by hand. "I wanted it to feel authentic and raw, so I didn't let the contractor use any machines," explains the designer.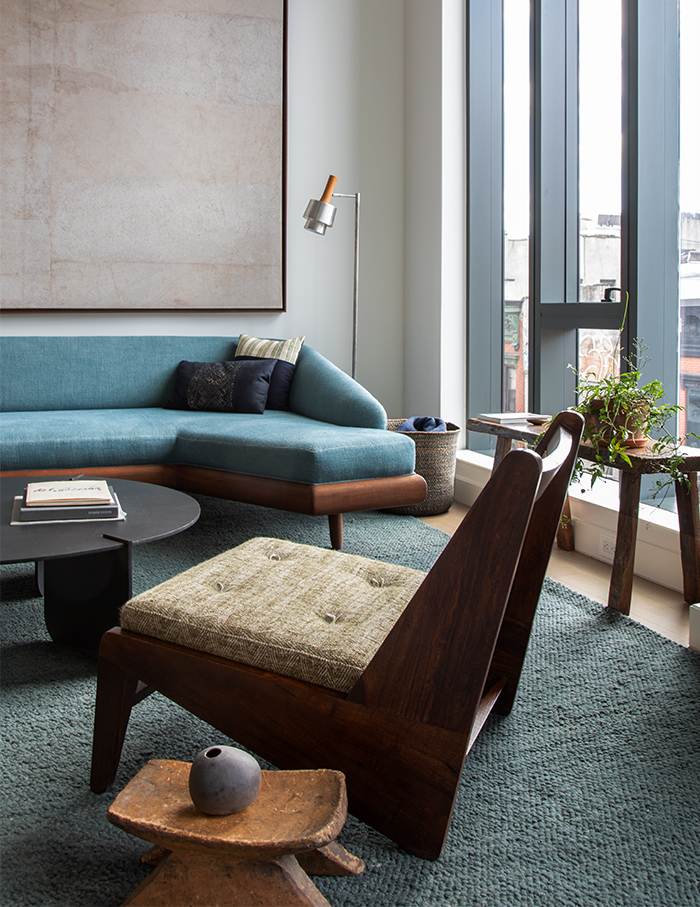 Being a Buddhist student, the client wanted a soothing oasis within the hustle and bustle of New York City. To put it in his words, Mollá wanted "the home of a 70‐year‐old modernist Japanese man"—despite being a much younger man himself! His love and respect for Japanese culture is evident is his new home.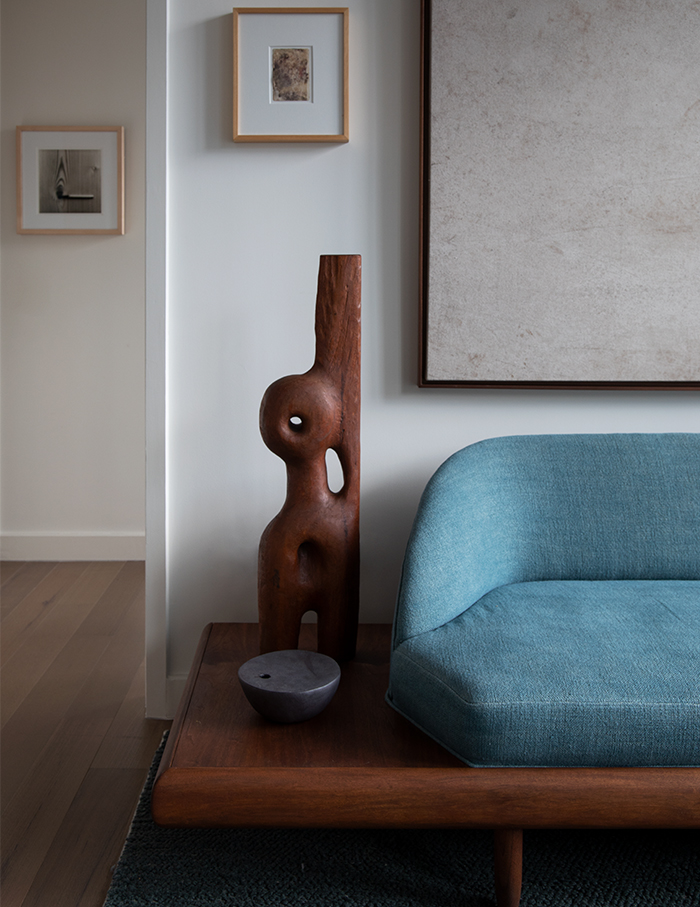 An open bar sits on one side of the living room, which joins the dining area. Floor-to-ceiling windows on one side bring in plenty of light, adding to the sense of openness. Two bedrooms lie beyond the dining area, both minimally furnished, with popping textiles and artworks that contrast against pristine backdrops. The theme of warm-toned furnishings and contemporary art continues in the powder room.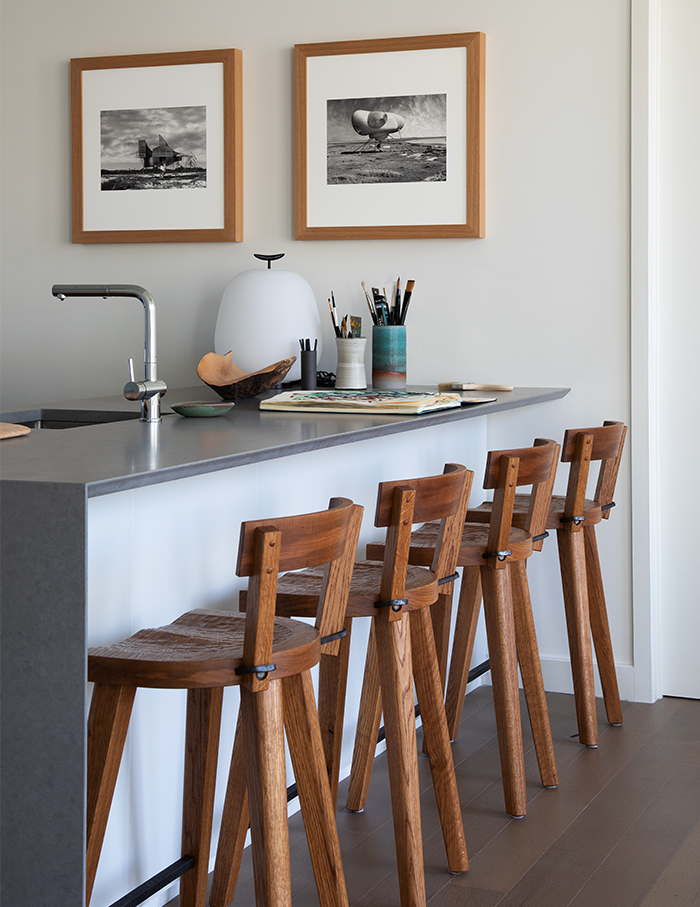 Weingort dramatically juxtaposed the lofty interiors with low furniture to emphasise the feeling of space, light and air. With plenteous natural light streaming in, she decided to use deep, rich colours and raw materials such as the steel on the coffee table and mixed wood elements—instead of looking depressing or drab with such dark tones, the space is effused with a cosy and intimate ambience.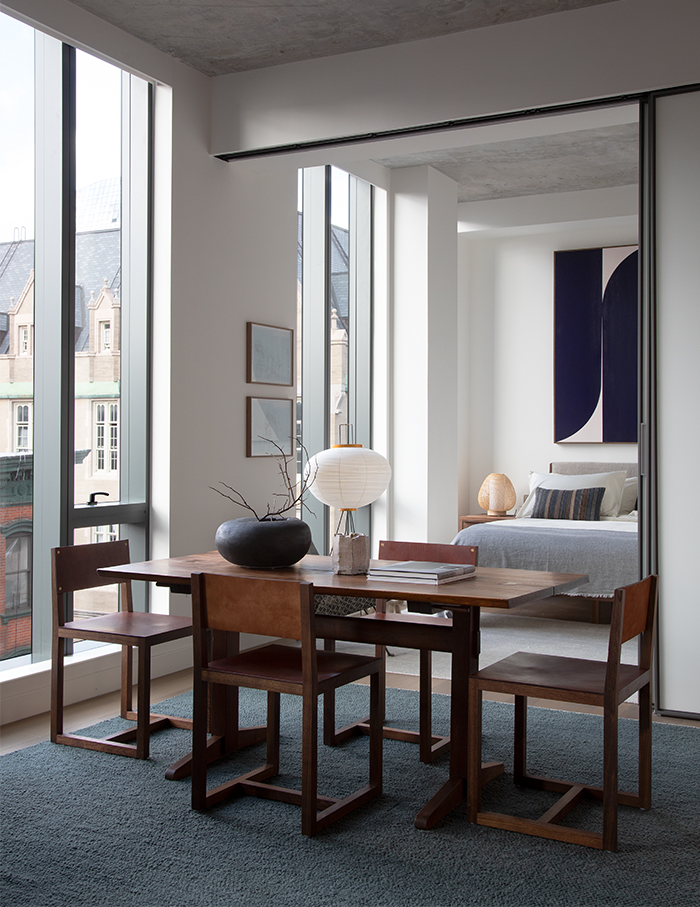 Despite having only four months to complete the project, the homeowner's trust in Weingort and their shared love for Japanese and midcentury furniture and objects, as well as his astounding collection of contemporary art, made sourcing a thoroughly enjoyable and efficient process for her.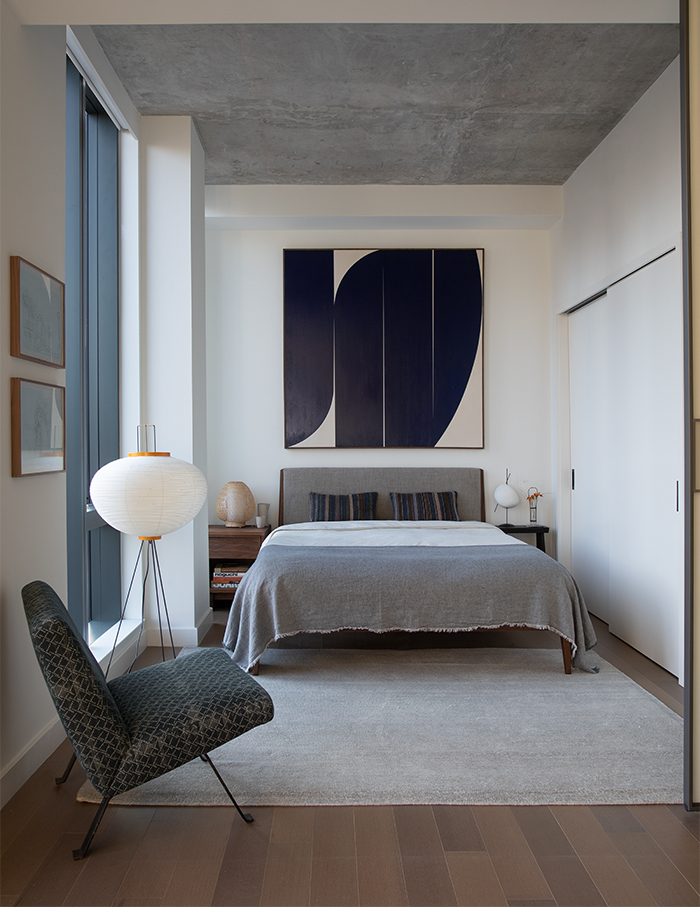 Expertly crafted vintage furniture, objects and materials caught their eye and the rarer the piece was, the more thrilling the find. "Rare didn't just mean the expensive Jeanneret chairs or Pearsall sofa or Nakashima table, it also meant the little African head rest I used as a side table (which sits by the Jeanneret chairs) and the long wabi sabi side table that sits by the window," says Weingort.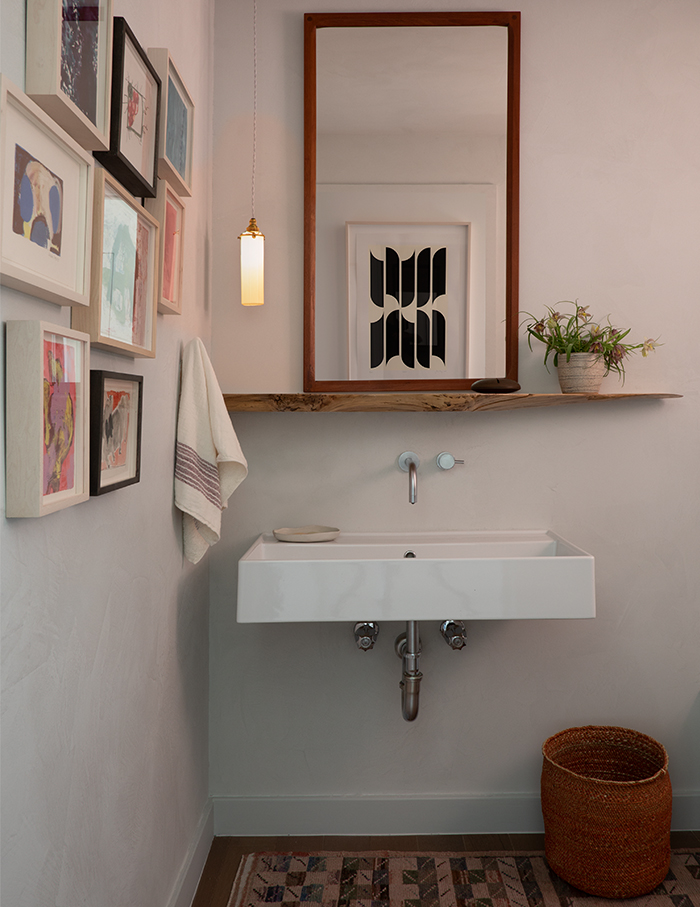 As excited as kids in a candy shop, the designer and the homeowner procured a lovely curation of furniture pieces and accents on their sourcing expeditions, transforming the airy apartment into a haven abound with art, tranquility and contrast.