This four-wheel ride designed by Layer is equal parts playful, smart and versatile
SEP 5, 2020
| By Aneesha Bhadri
Aptly named Pal, this nifty little vehicle offers a unique solution for congested and traffic-ridden cities and packs quite a punch with its sustainability, flexible design and chic look.
Conceived by Benjamin Hubert of experience design agency Layer for electric vehicle company Nio, Pal uses AI and machine learning to offer convenient travel solutions. Powered by a modular electric battery, it can be recharged in the trunk of any Nio automobile or at home.
An added advantage is the easy conveyance of the intelligent, autonomous vehicle—it is designed to fit in the boot of a small car, and can even be folded up and wheeled around.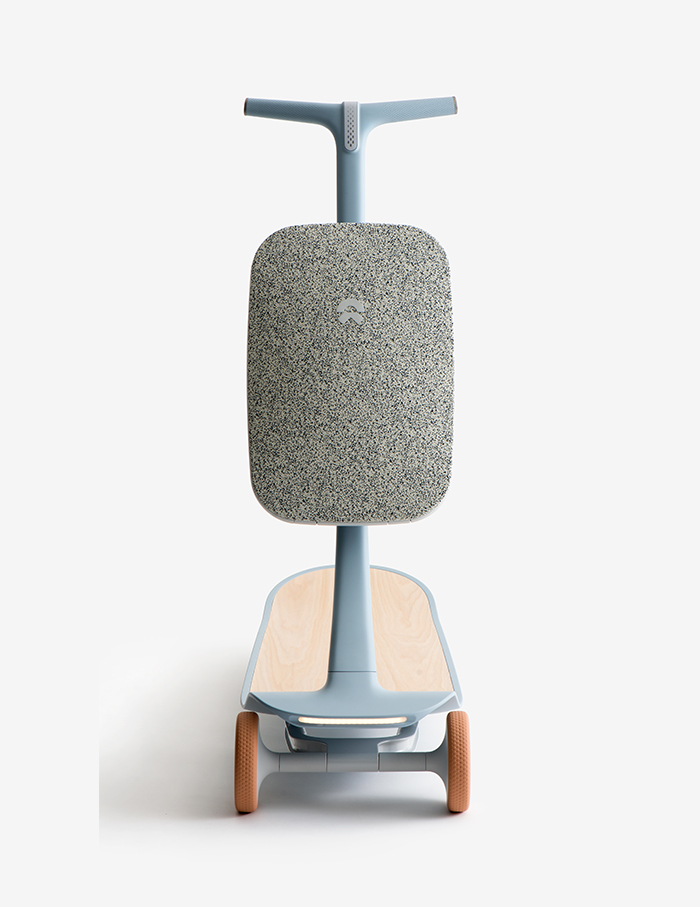 "Pal has pressure sensitive suspension for lean steering, where the user leans forward to increase speed, back to decrease speed, and to the sides for turns. Individual motors in each front wheel hub enable independent wheel speed steering, in which the wheel speed varies to turn the vehicle," explains Benjamin Hubert, founder of Layer.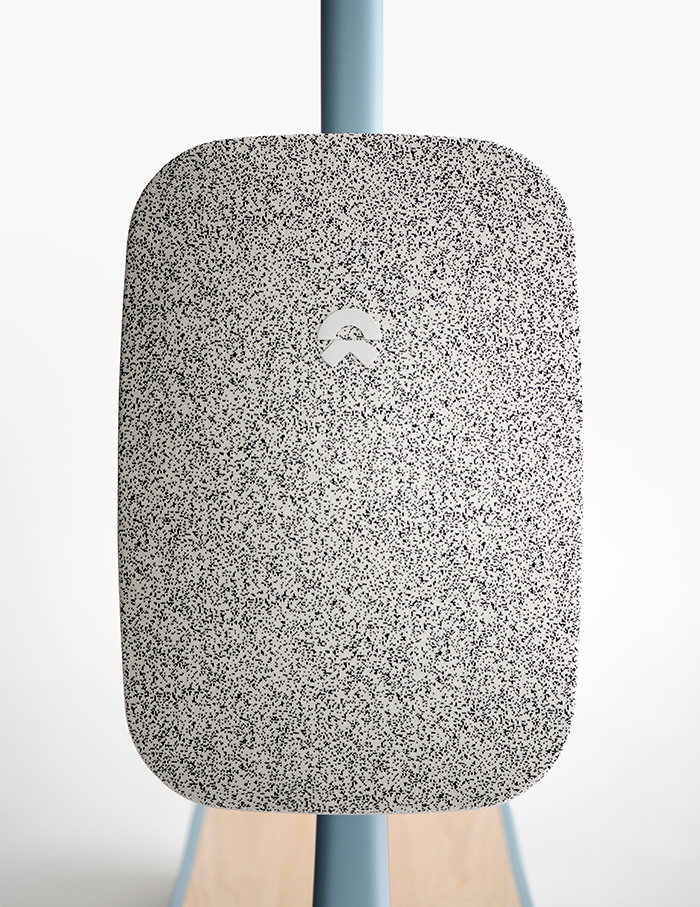 A wireless Bluetooth earpiece that connects to Nio's NOMI system via a smartwatch or phone app can be used to control Pal. NOMI is an AI digital companion that learns its drivers' interests and information to meet their needs.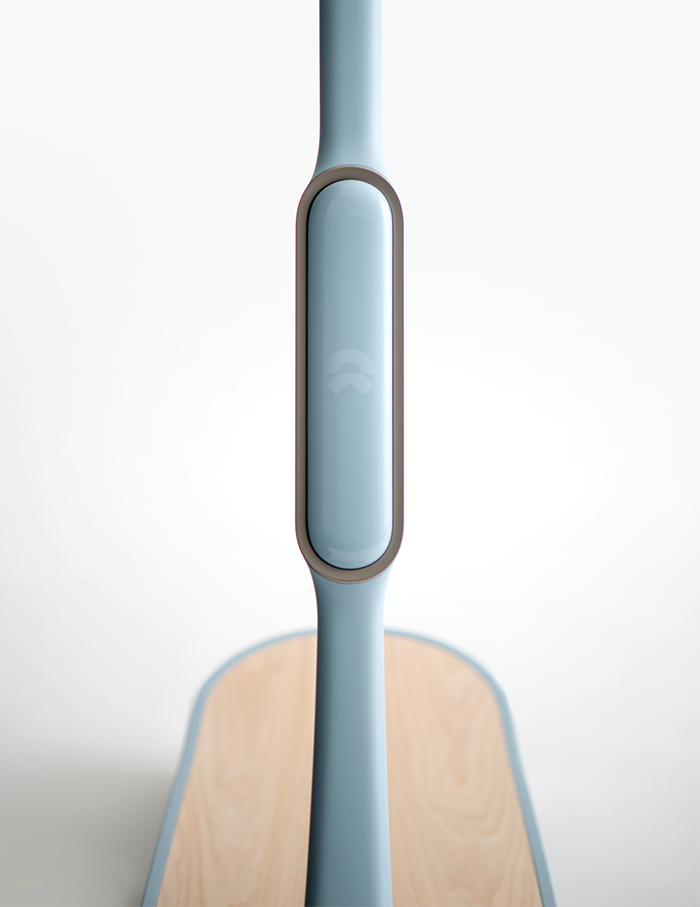 The modular vehicle uses machine learning to become accustomed to a user's routes over time and, eventually, become autonomous. It also responds to simple voice commands and requests, such as "What's the best route?", "take me to work" or "how much battery is left?"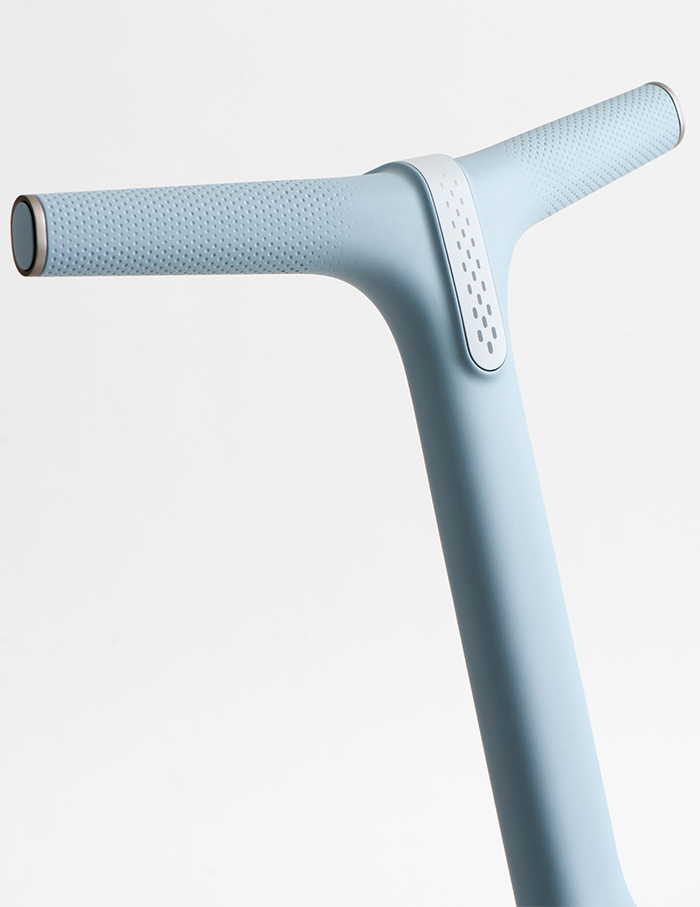 Complete with accessories such as a bag, basket, and shopping cart that can be affixed to the panel on the steering column, this smart modular personal transport system can be customised to adapt to the user's specific requirements.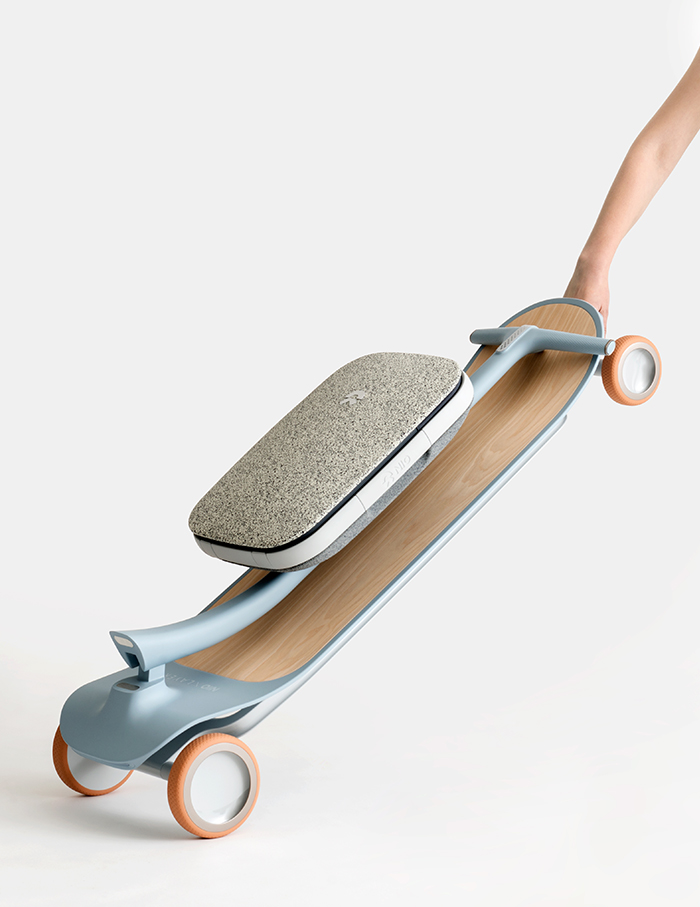 Pal's chassis and steering column are made using graphene-coated carbon fibre—an exceptionally strong and lightweight material concoction that makes the vehicle both easy to transport and more efficient in terms of energy use. Its playful design, smart features and multipurpose accessories ensures that the compact ride appeals to both the child and the adult within.