Homes
This dreamy vacation home—crafted in collaboration by Rajesh Patel and Janavi Javeri—will make you want to retreat to the hills
SEP 20, 2020
| By Vedika Nair
"When this is all over" has got to be our most overused phrase in 2020. Spending almost half the year at home has taught us the art of taking it easy, self-reflection and the importance of being close to home. Among our favourite holiday hotspots now is this whimsical villa crafted by architect Rajesh Patel and styled by Janavi Javeri of Walls and Things.
Enveloped by nature and offering unparalleled views of the Sahayadris, this 5,000 sq ft Lonavala abode is complete with vast spaces, panoramic windows, a terrace and an outdoor pool. While no structural changes were made, Javeri styled the home with a fusion of minimal and alluring aesthetics, making it the perfect getaway.
Indeed, we're captivated right from the foyer by the striking console, paired with abstract art and accessories, which lend a rustic charm to the space.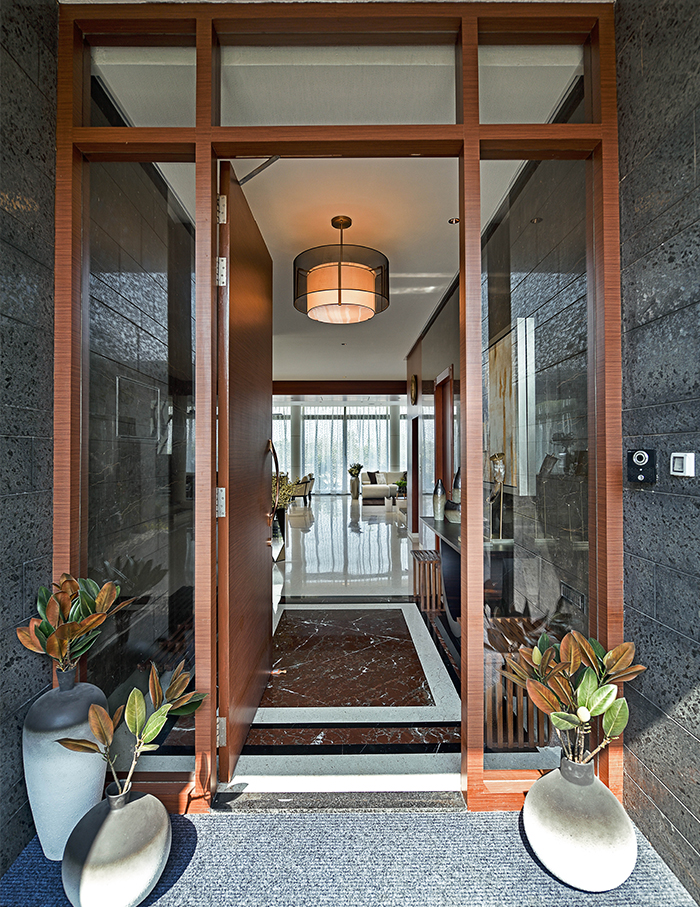 On the left of the lobby is a large dining room that stuns with its backdrop of landscaped gardens. With a blend of glass and crystal elements, this area is perfect for creating happy memories, sharing hearty meals with family and friends.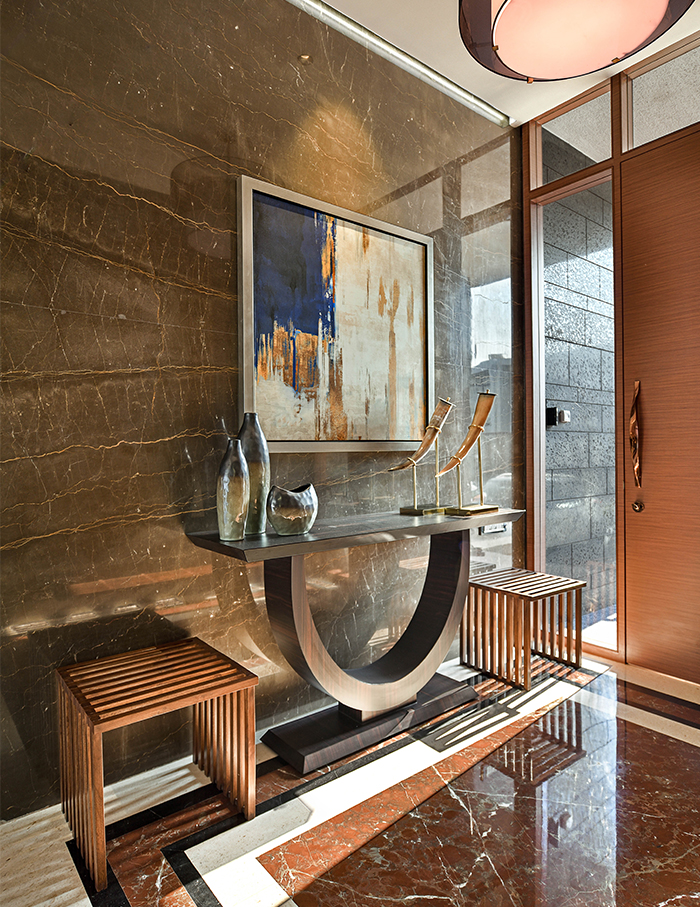 Also on this level and opening out to the outdoor lawn and pool deck is the living room with two seating areas. One is semi-formal with soft furnishings and rustic decor in biscuit tones with pops of mustard and gold accents. While the other is cosier, grounded in wooden elements with beige, brown and black hues.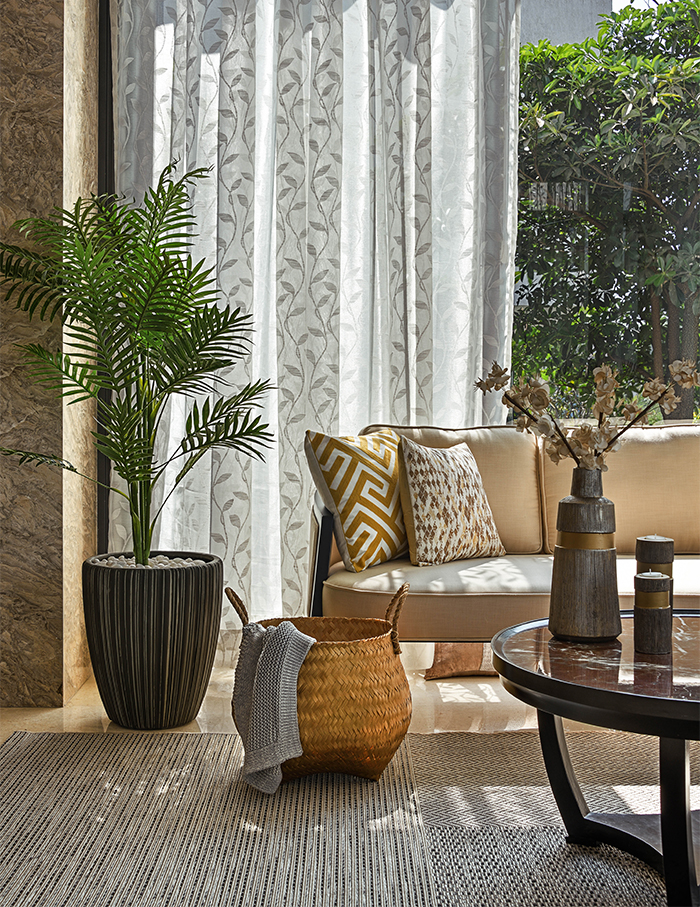 "My favourite space is the semi-formal area because it was fun to create a rustic look in a contemporary, minimalist setting. For the amalgamation of two styles in the living room, the play of textures, mix-and-match patterns, and creative ways of incorporating colour," shares Javeri.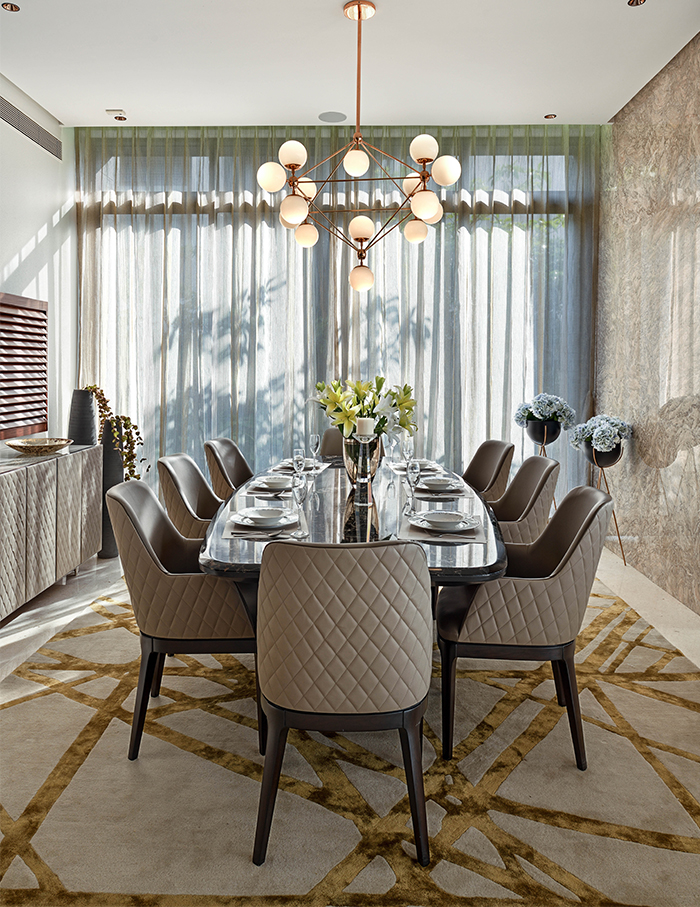 Fashioned with subtle interiors, the guest bedroom is decorated with travel-inspired art, accessories and coffee table books. An indoor staircase and lift lead to the upper floor, where the light and sunny master suite is styled with beige and gold elements. Abstract art and tall vases complement the hilly views, while the ensuite feature subtle decor.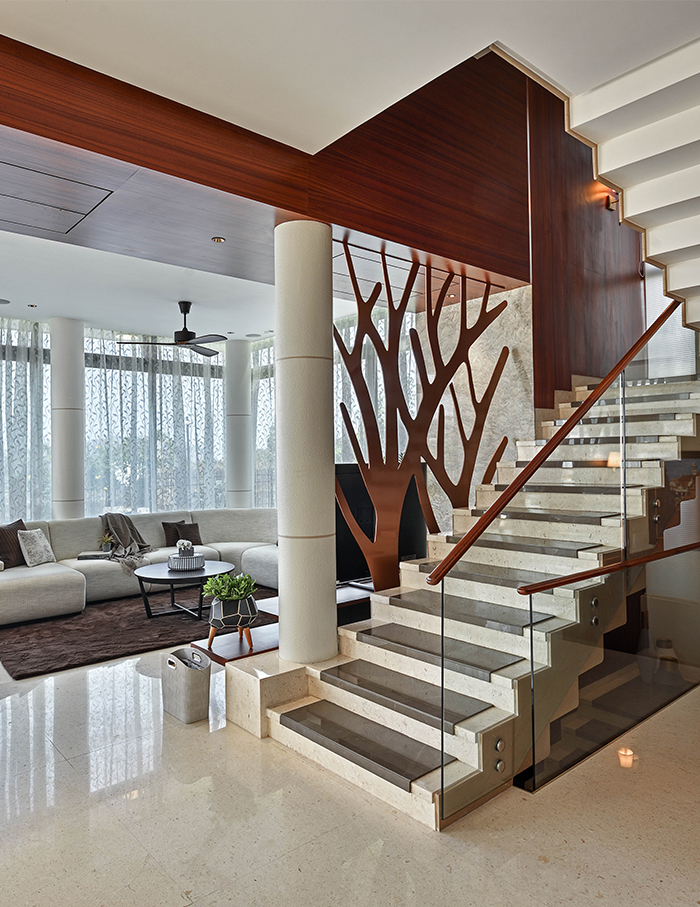 The other bedchamber on this upper level reveals an industrial theme in greys and blues that offset vintage artefacts and steamer trunks. We're also charmed by the daughter's bedroom—a delicate pink and white hued space with a curated selection of ballet-inspired accessories that pay an ode to her love for the dance. "This is my favourite," says Patel. "Living in a dream world filled with pinks, mauves and soft furnishings is a beautiful backdrop for a growing child."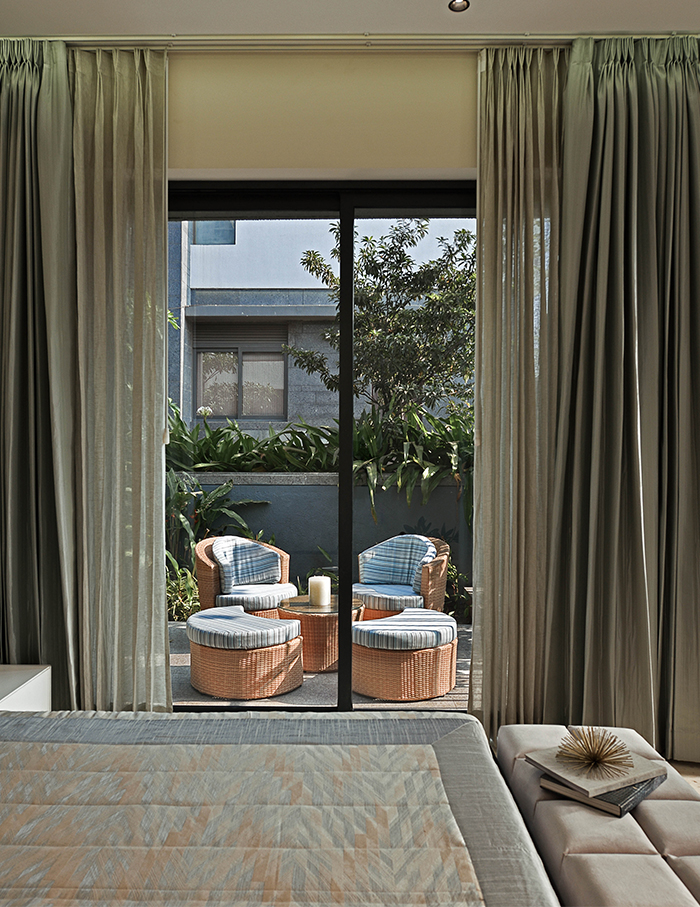 While the home's basement is bold with artworks and contrasting hues, the terrace is a breath of fresh air for its panoramic views of the mountains. This alfresco space is divided with the help of a four-seater bar, and accommodates formal seating on one side and a casual one with a day bed swing on the other.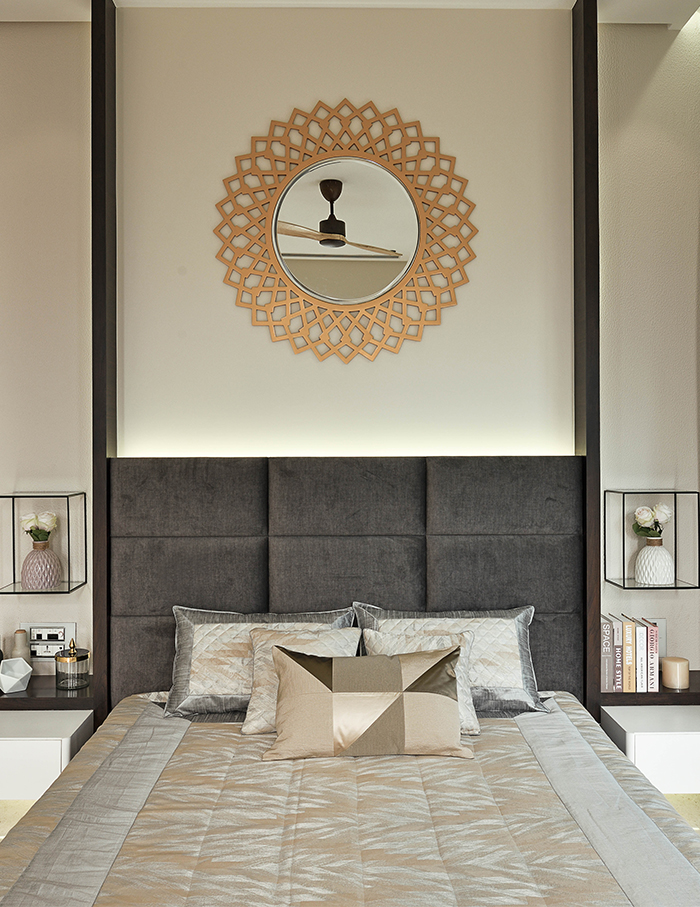 Shedding light on the work that went on behind the scenes for this holiday home, Patel says, "We approach any space like a blank canvas and touch upon the most important elements of the home—from surfaces to doors to basic furniture and most importantly, art in the home."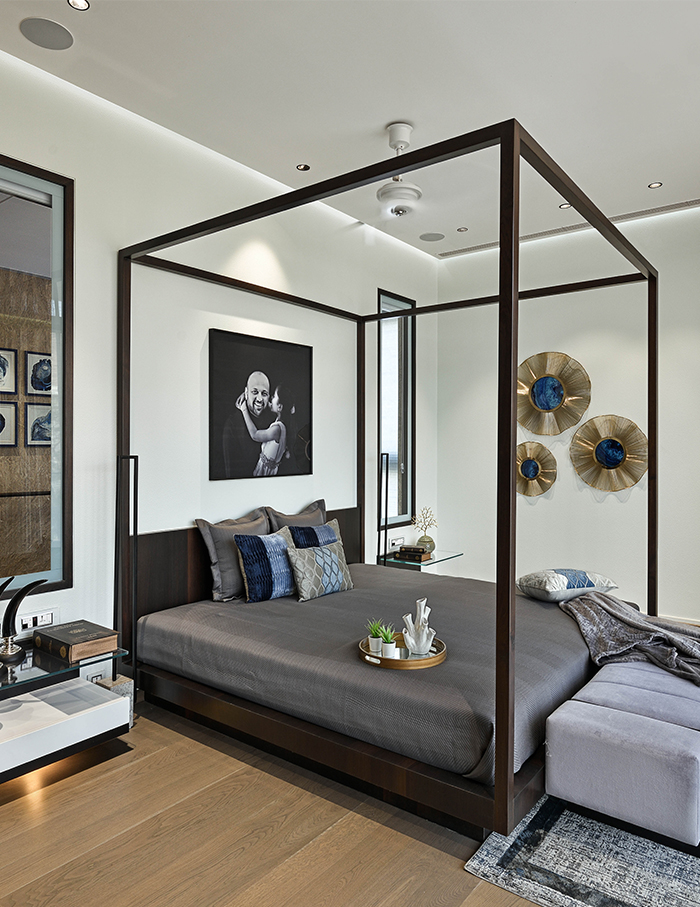 Javeri concludes, "Our design philosophy at Walls and Things is informed by a minimalistic approach that incorporates calm colours and a contemporary yet cosy sensibility to create aesthetic spaces."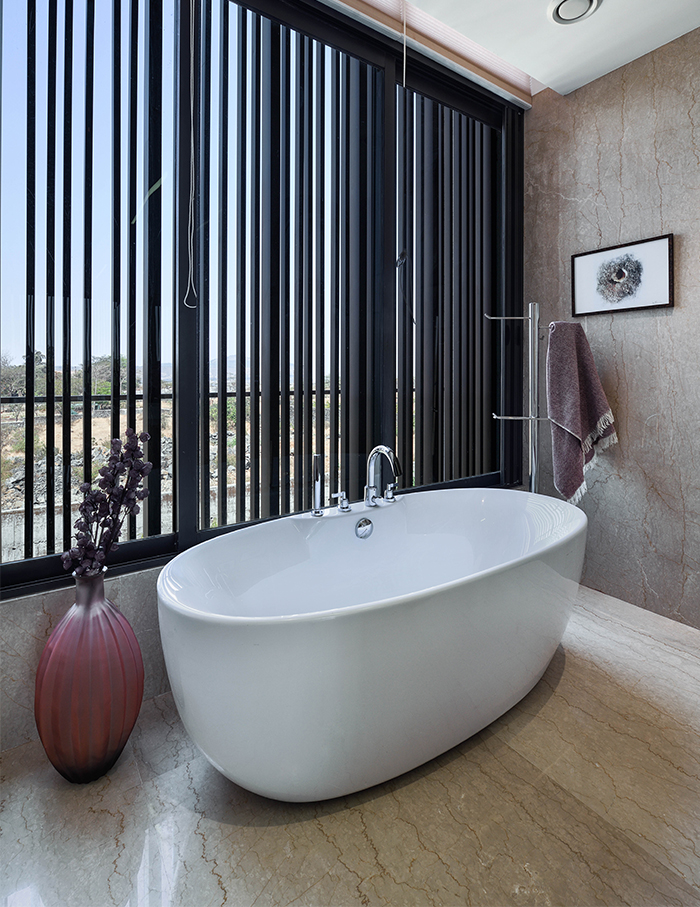 Our August September issue is out now! Click here to read and download for free