Homes
This cosy new home project by MuseLAB defies its size to paint a picture of larger than life luxurious living
MAY 29, 2019
| By Sakshi Rai
People often muse about, what it takes to enlargen a small home space. MuseLAB's new project venture is exactly the answer to that. Built with a design vision expanding way beyond the 1,200 sq ft carpet area, this construction is an example of a fluid living space.
Architects and interior designers Huzefa Rangwala and Jasem Pirani render the interiors of this luxe Mumbai home in a natural colour palette and a plethora of intricate details across contrasting materials. True to their signature style of creating bespoke home environments, they push their boundaries (carpet area and design wise both) to craft an abode, personalised to the taste and thinking of their client.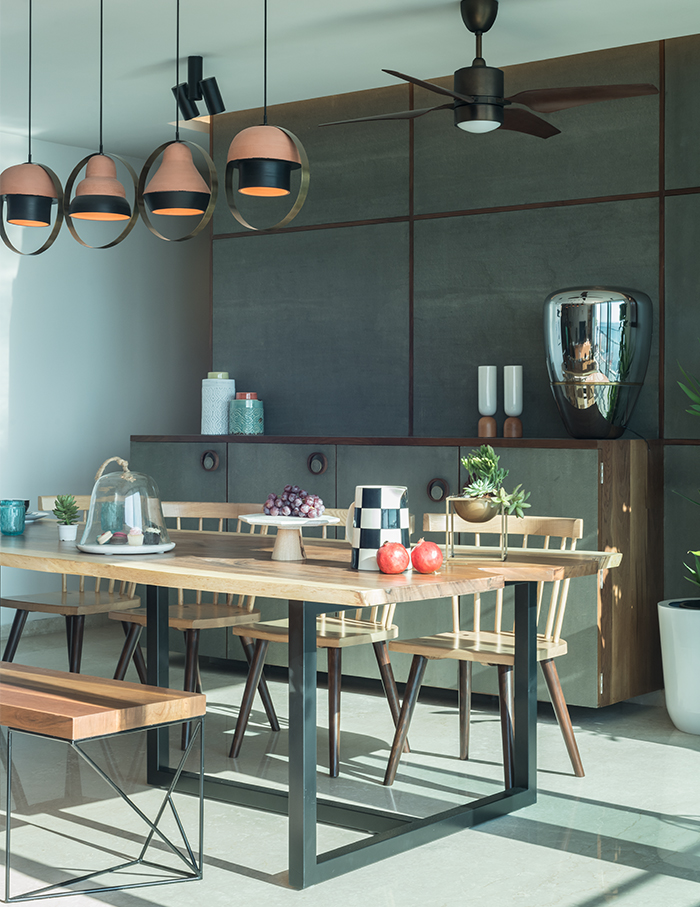 Tearing down the earlier solid kitchen partitions and uniting the kitchen, living and dining areas paved the way for recreated spaces flooded with natural light and appearing larger. Central positioning of larger statement dining and living room furniture allowed for more room, intake and appreciation of the area. Creative architecture such as the vintage style kitchen island clad in fluted glass with overhead floating cabinets and a leather finish Himalayan stone breakfast counter allowed isolation while still permitting dialogue with the rest of the house.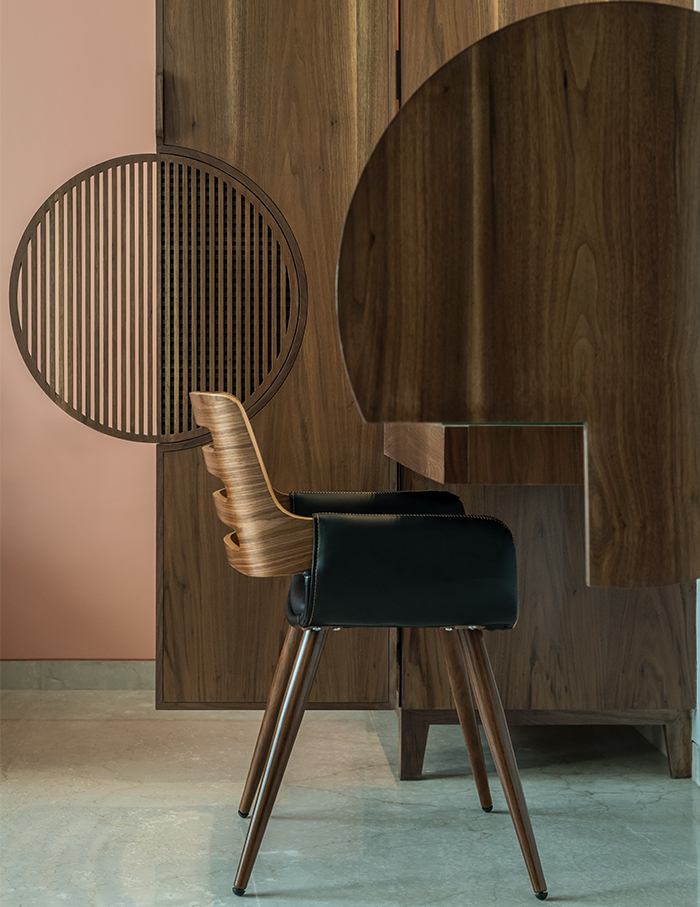 The transition into the more informal, private bedrooms is marked by a cement sheet paneled wall with concealed door frames. Decorative elements add spunk and indoor plants brighten up the space, creating a perfect sense of cultured mess. Not conforming to conventional demarcations, the design language is improvised and flexible, a testament is the sofa bed seen in the guest room which allows the space to be transformed into a den or a study. In the children's bedroom custom designed twin beds take centre stage with simple geometric forms.