Homes
This chic Mumbai apartment makeover by MuseLAB impresses with its clean and artistic aesthetic
MAY 5, 2020
| By Sakshi Rai
Starting with a clean slate often unlocks a fresh range of explorations and opportunities. Mumbai based architectural studio MuseLAB, helmed by creatives Jasem Pirani and Huzefa Rangwala bagged such a chance when they remodeled a three bedroom apartment in Santacruz, iconic for its series of unique keyhole shaped arches.
Beginning from scratch, the duo of architects along with their team tore down existing walls and partitions to give way to a layout that better suited the lifestyles of the clients—a young family of four. The suburban, city apartment opens out into a living and dining area with a facing kitchen, separated by the first arch whereas the three more private bedrooms with attached bathrooms each, lie isolated behind the second parallel one. This distinct architectural element allows free flowing dialogue between the interconnected areas, while still concealing view of more intimate corners from the entrance.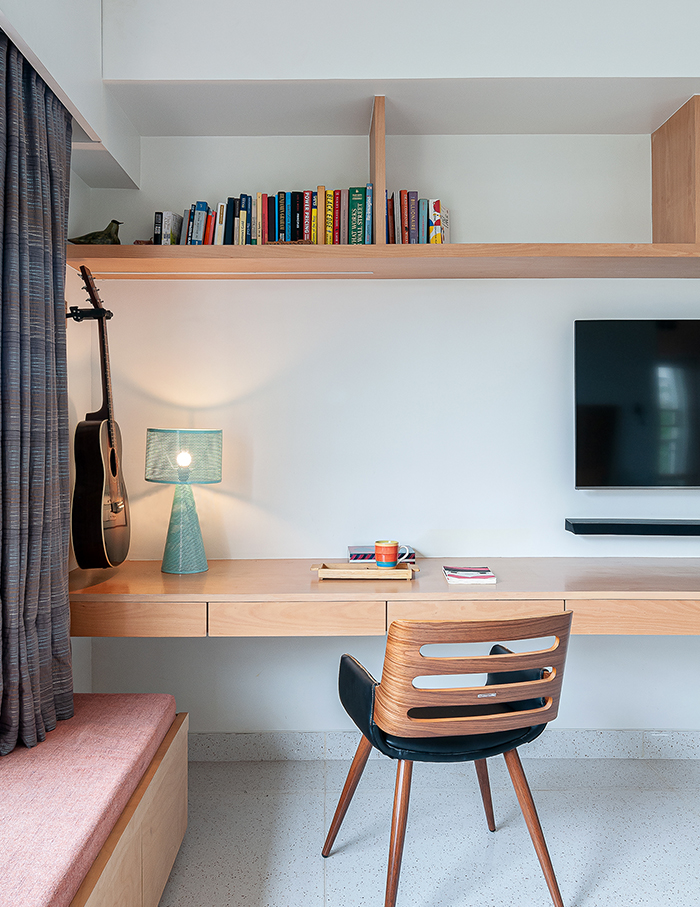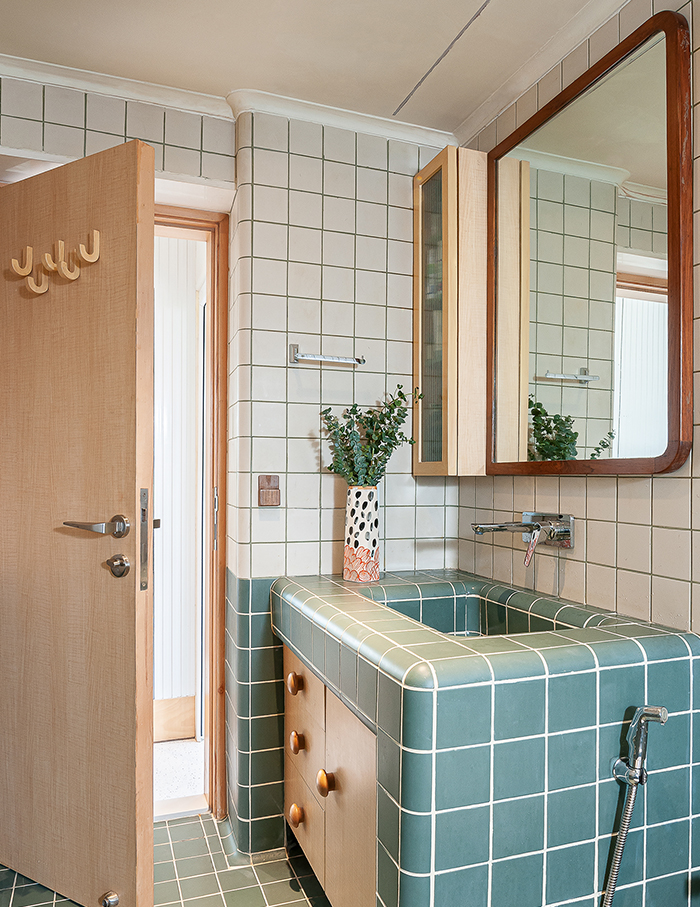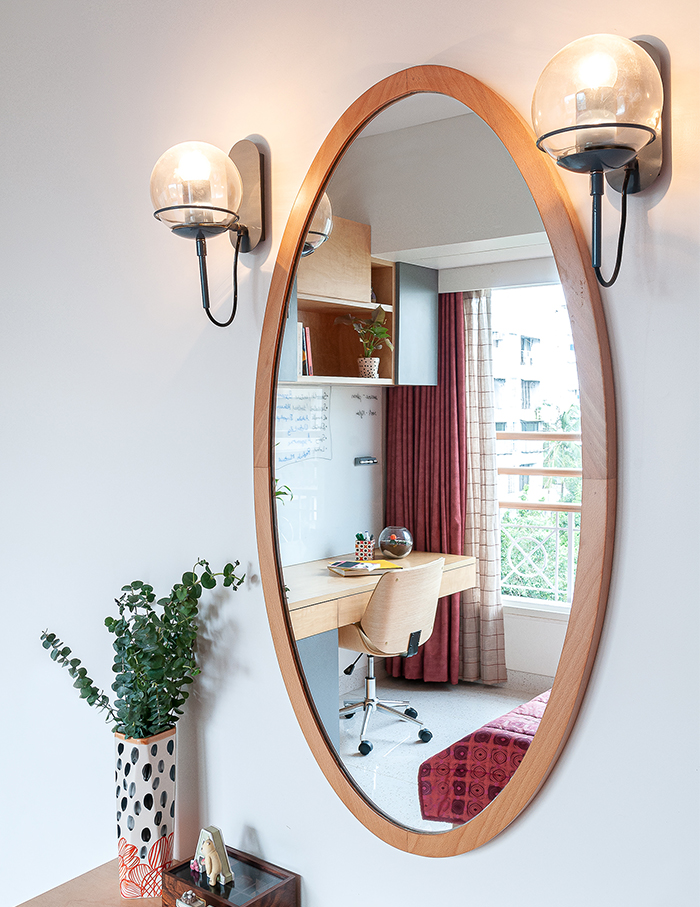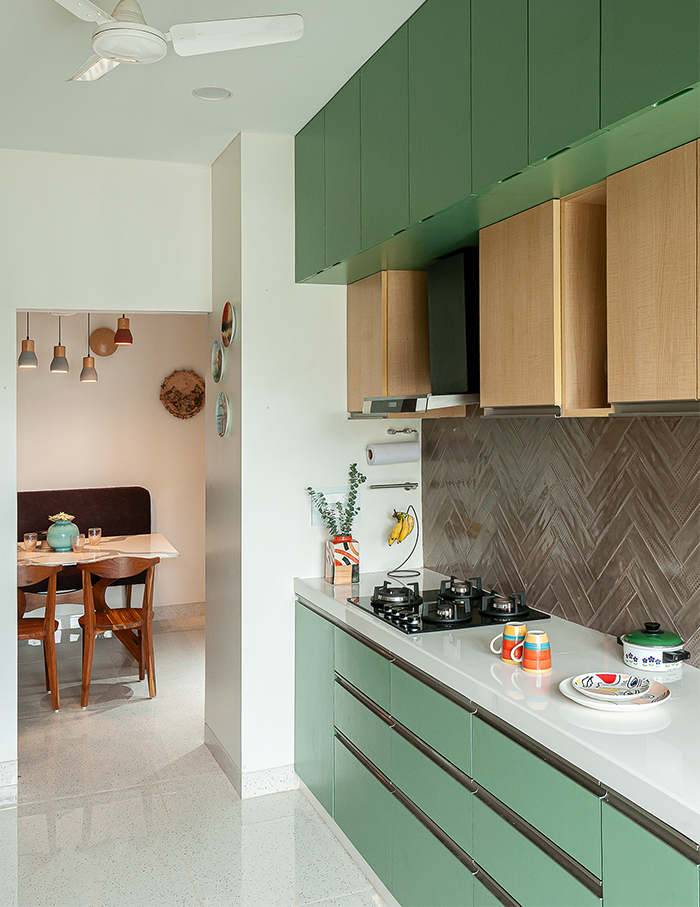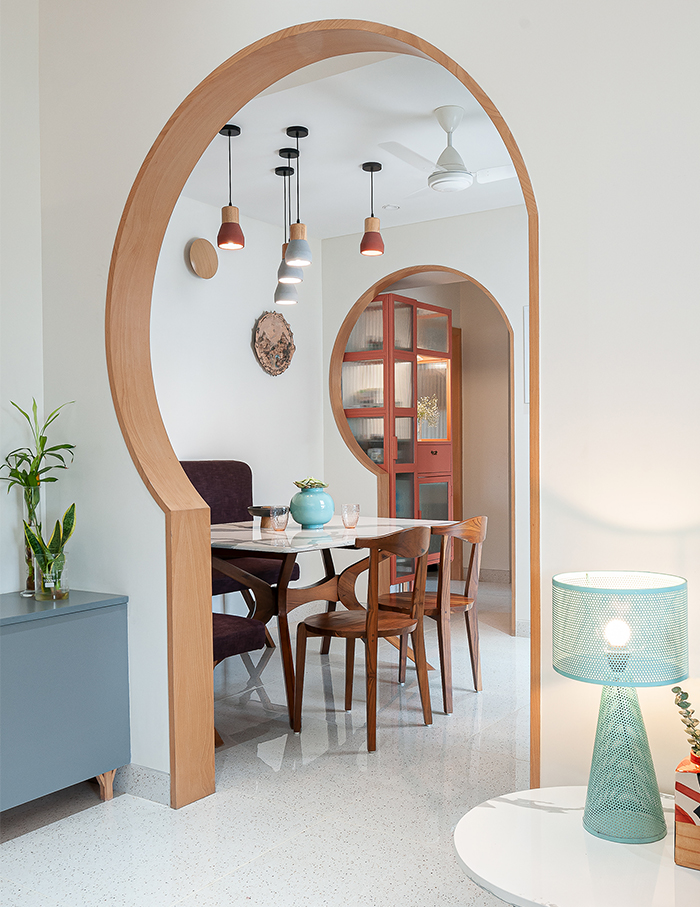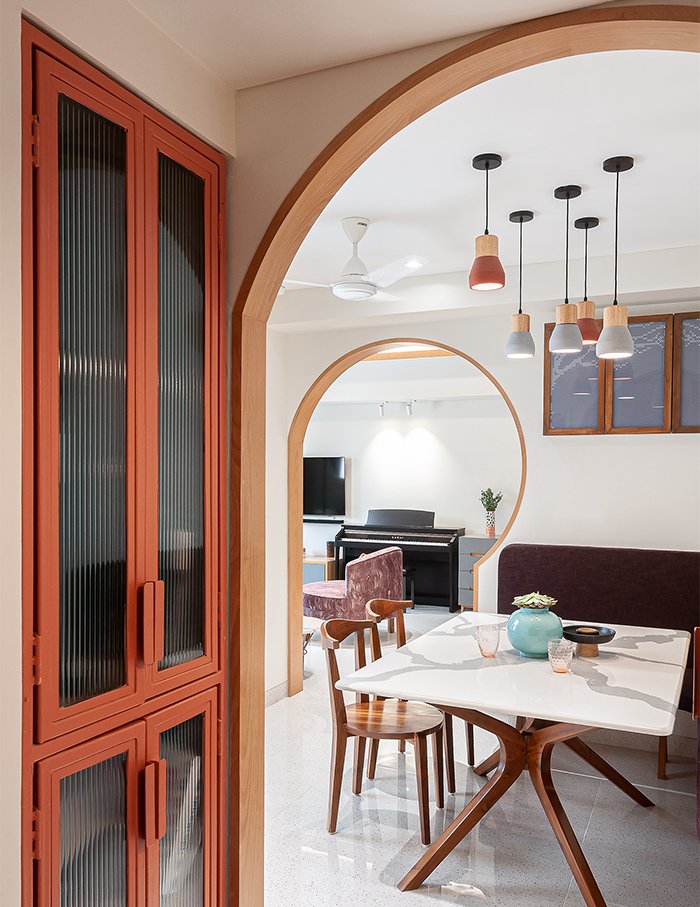 Right from wall finishes to the flooring, as well as custom designed furniture such as a set of modern, asymmetrical storage units to contain shoes, old newspapers and other miscellaneous items in the living room, collectively upgrade the interiors to a more contemporary setting. Pristine white walls and reflective floors expand and bring in a soothing touch to the residence, while streamlined yet functional furniture in hues of birch and beechwood, veneer and laminates with bursts of bright hues such as sunshine yellow, blush pink and shades of blue provide contrast. The abode basks in an ambience that is fresh and exciting, while still holding onto a hint of familiarity.