Design
A visual poem— this Bengaluru store designed by Studio GSA Architects Pvt Ltd oozes with comforts of home along with nuances of a retail space
JAN 23, 2023
| By Tamanna Doctor
Retail therapy is the best therapy! The retail space designed by Studio GSA Architects Pvt Ltd has an understated essence of luxury.
The co-founders Gaurav Panjwani and Santosh Belani of Studio GSA Architects Pvt Ltd designed this 2500 sq ft fluid retail space in Bengaluru with distinct separations made through screens, drapes and furniture pieces. The styling of soft furnishings is by Nidhi Gupta of Kosh Furnishing Studio. 
Expanding from only a furnishing store to a furniture and furnishing store within the same space was the main premise of the project. The growth and evolution of the brand was to be communicated to the clients through the evolution at the retail space.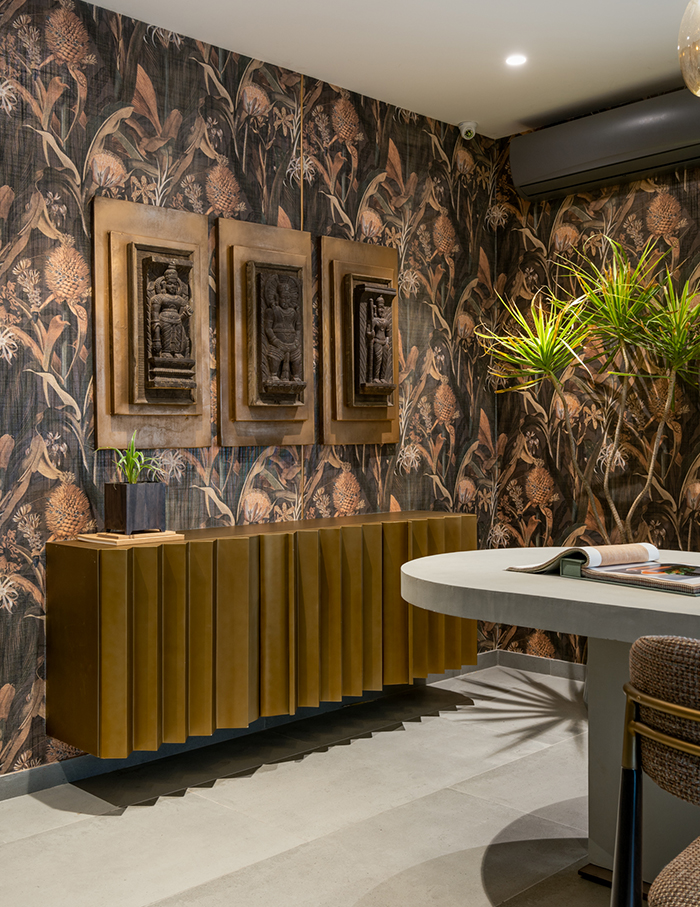 The designer wanted the space to be inspirational, and hence the products offered by the store are used as displays at the retail space in a cohesive manner with a natural flow that speaks for themselves. The owners were heavily involved in the project and provided a fair amount of contributions to achieve the right aesthetic. 
The entryway has an arched metal double door with bronze tinted bevelled glass panels. There are stone sculptures on either side of the door. Upon entering, the right side of the space has an armchair with a fabric drop and a wood panel demarcating it into a separate zone. The usage of various materials and textures displays a glimpse of what the store has to offer.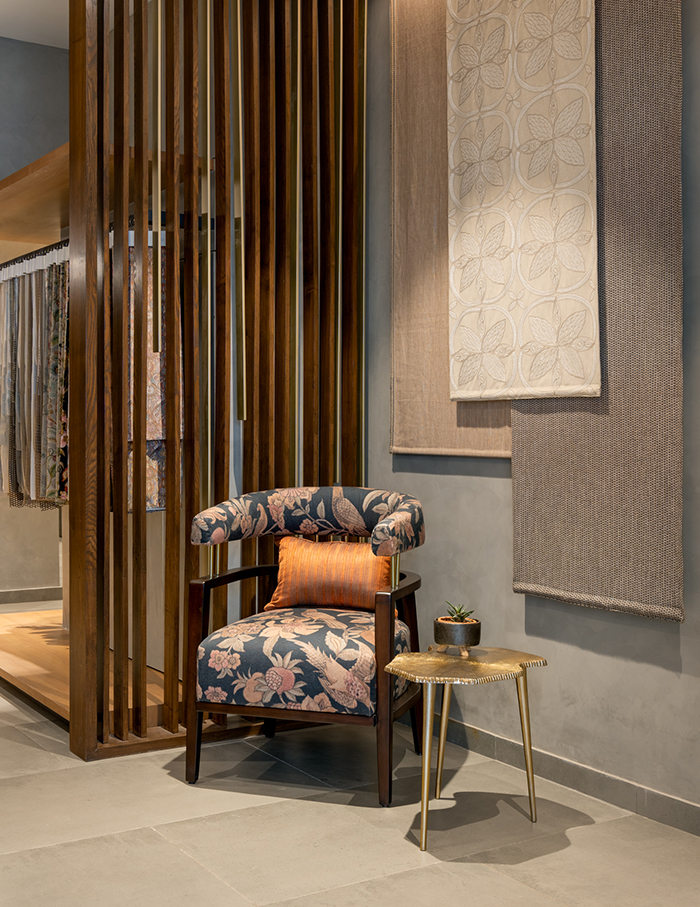 Moving to the central space, it displays a large circular sofa set against an arched wooden panel with a Sabyasachi wallpaper within. The arrangement of the arm chairs along with the other furniture permeates a natural flow within the room for easy conversation.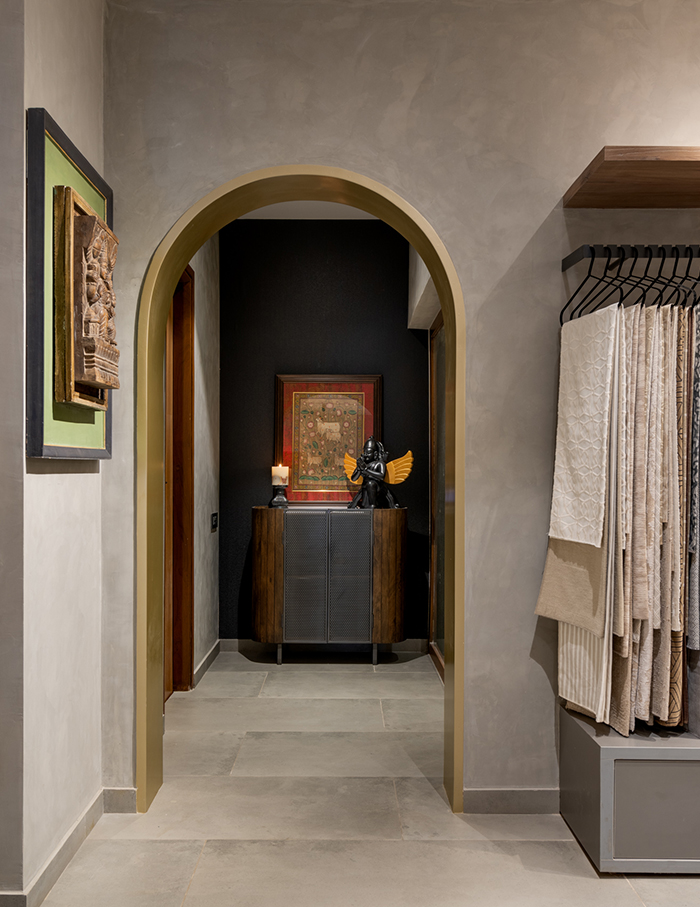 To the left of the central area, surrounded with wallpaper displays, is a reception desk with a couple of informal spaces for discussion. With a variation in the furniture used to create these informal spaces, the monotony is broken and it also allows one to display a wider range of furniture.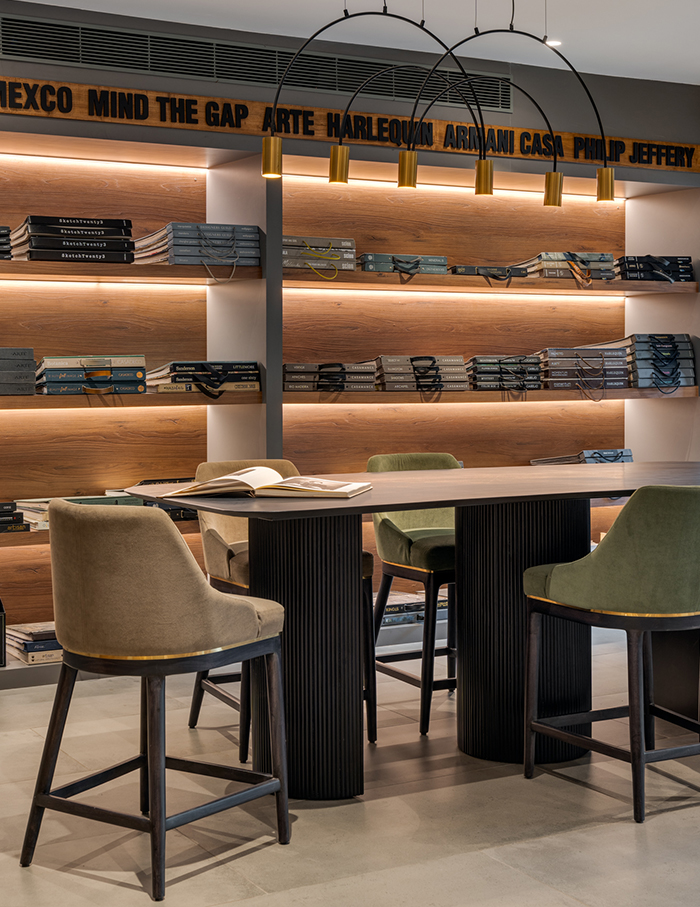 An entryway leads to a private design area, the accounts and director's cabin. The furniture in the director's cabin has darker finishings with contemporary themes and an opulent wallpaper.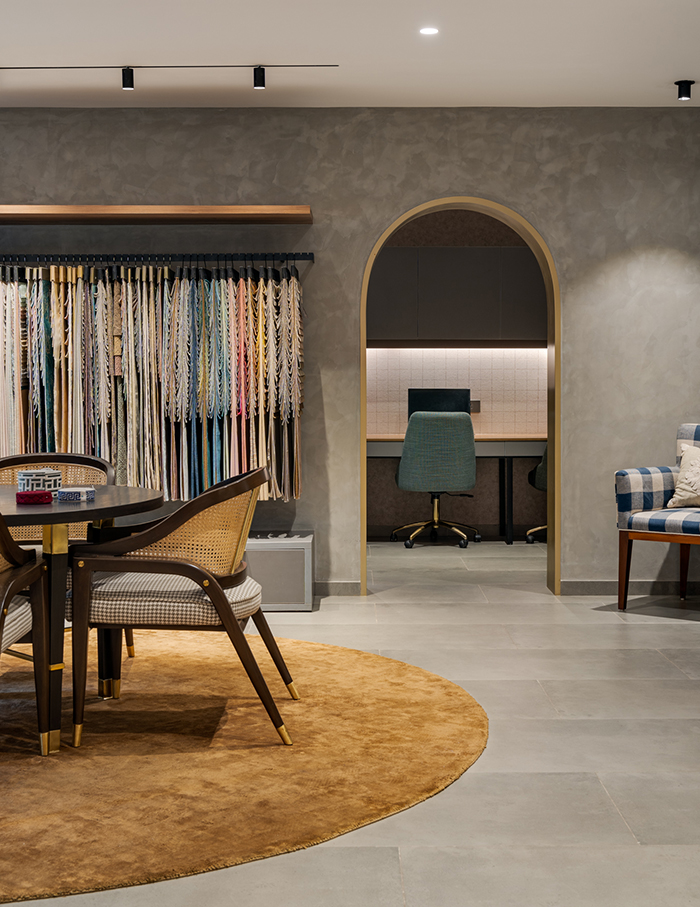 To the right of the central area, grand fabric displays and a gorgeous gallery for blinds are present with a common space to experience it all. A vibrant and intimate discussion room is slyly tucked into this space.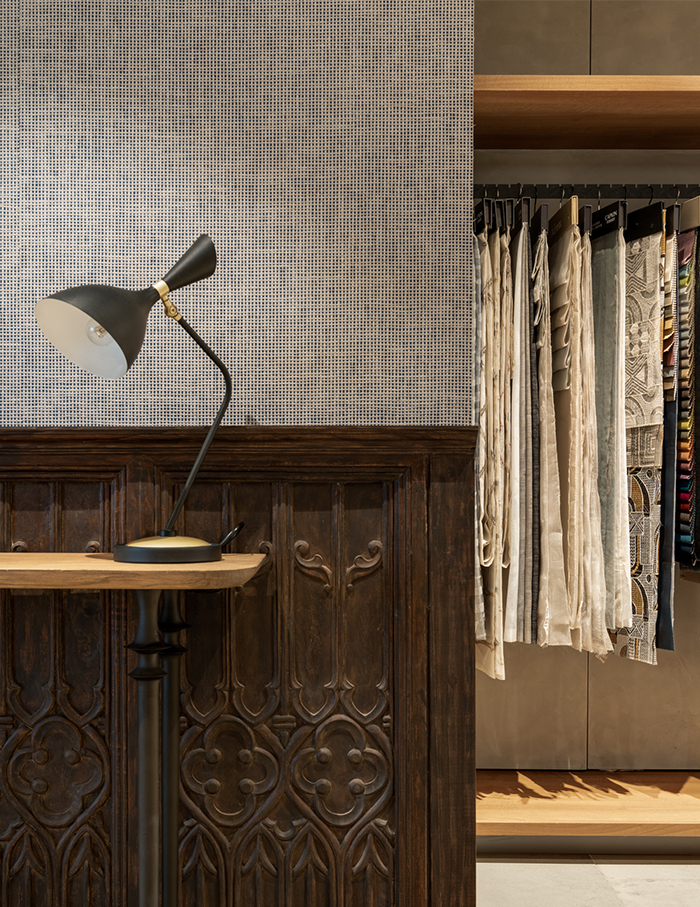 The play of textures and colours and the usage of patterned wallpapers while keeping the colour palette similar is a great way to accentuate the space without losing its essence.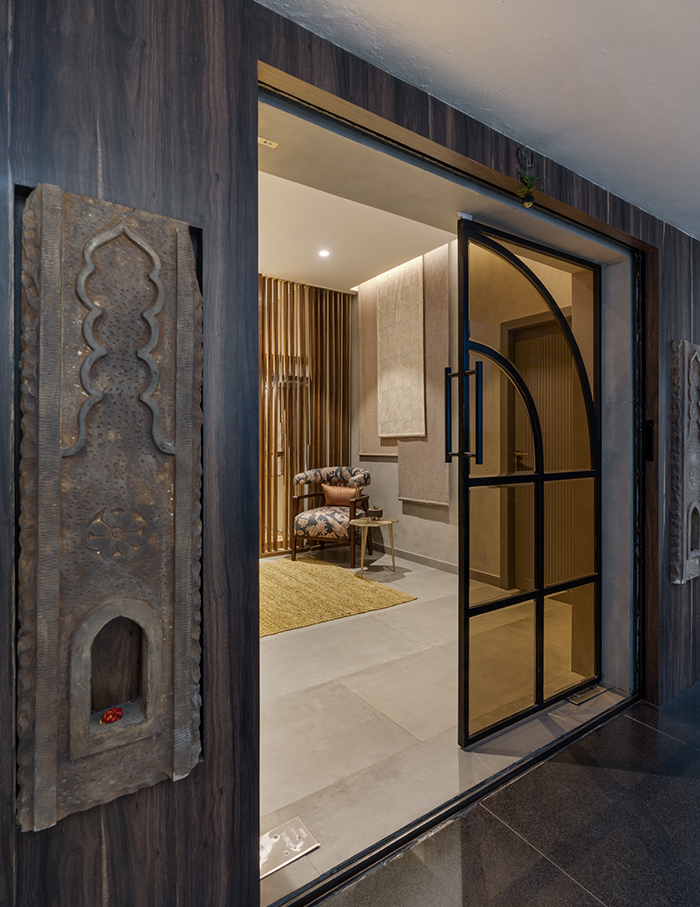 you may also like: The Lux Studio by Jaquar Lights where space, time and light merge