Design
This Ahmedabad office space by Studio 1101 basks in a palette of muted tones
FEB 7, 2020
| By Vedika Nair
Ahmedabad based Studio 1101 has found the perfect cure to your weekday blues! It is perhaps an ideal office setting to optimise work outcomes. Trading firm Krishna Enterprises got a fashionable facelift from Vineet Agarwal and Dharati Hirpara in the form of a spatially planned and aesthetic workspace.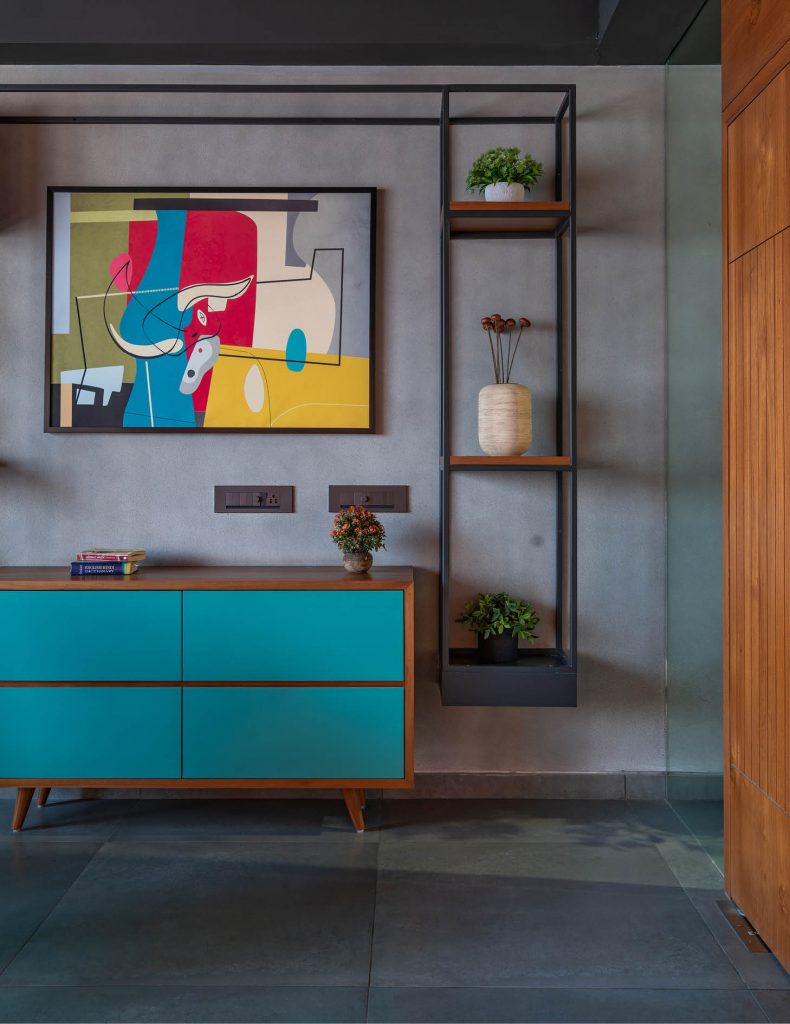 Primarily divided into two zones, the office unfolds into a staff area and the boss's cabin. Accommodating up to four work stations, this space also has a well concealed pantry, almost invisible with the help of grooves and panelling. The use of wooden furniture paired with teal blue seating is prominent in the interiors, which also feature a quirky multipurpose waiting area that doubles up as an eating corner.
As we move to the boss's workspace, we first step into the informal meeting space that features a mix of coral red and teal shades. Breaking away from the monotonous perception of an office, this area hosts large windows that overlook the city alongside quirky wall art and furniture that complement the upholstery. Separated by a wooden partition is the formal workspace, conceptualised with a clean design aesthetic featuring neutral tints of grey and rust, teak wood finished furniture and a play of grids and grooves to minimise material wastage. With a creative workspace like this, are you working hard or hardly working?