Homes
This 4,750 sq ft Goan abode designed by Anjali Mangalgiri is a fusion of modern and old world elements
MAR 27, 2020
| By Vedika Nair
Anjali Mangalgiri's practice Grounded designed Navovado as a contemporary Goan home that merges into the village landscape. Imagined as a green dwelling, the design process for this space makes maximum use of sustainable elements.
Inspired by traditional Goan homes, the front elevation is dominated by a long sweeping tiled roof. Beyond its facade, the house is characterised by minimal interiors with a focus on unifying the indoors with the outdoors, while the blue green mirror finished Kota stone flooring remains uniform throughout. The living spaces are housed around an interior garden courtyard with a luxurious pool, while the dining and lounge zones are connected to the courtyard through panoramic openings.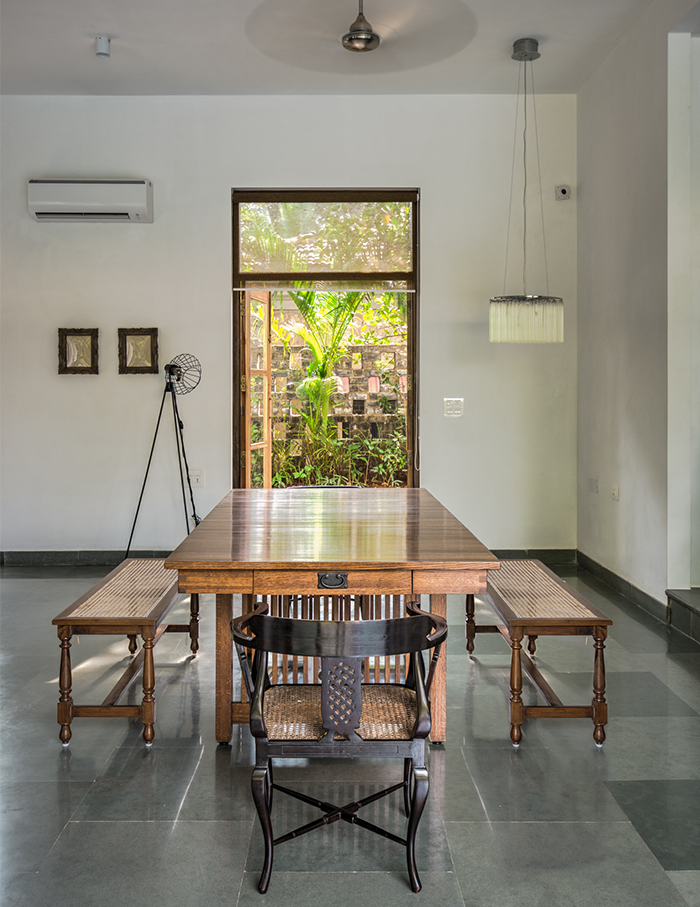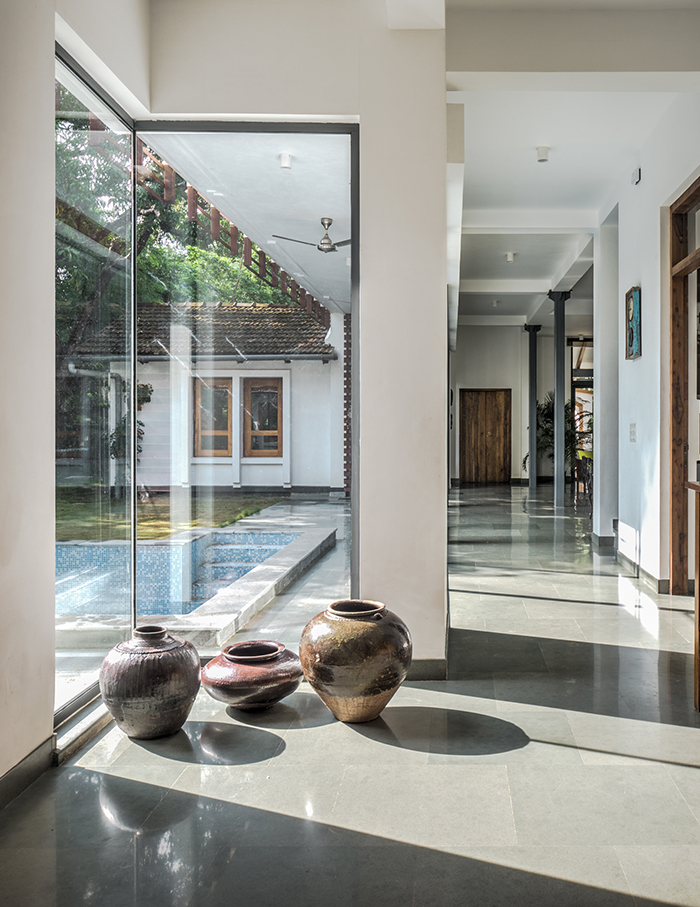 Featuring a monochrome, earthy palette, the home is decorated with teak furniture and the owners' art collection. Navovado harvests all its roof rainwater and recharges the water well on site. "A special highlight is the focus on low energy appliances, LED lighting options and 100 percent hot water from solar power that makes the home extremely energy efficient," explains Mangalgiri.
The structure is built using locally manufactured and highly recyclable materials like laterite stone, Matti wood fly-ash brick and slag cement. Ample natural light and fresh air flow through the large openings in the home, while the garden houses local species to limit the use of water for irrigation.