Homes
This 2,650 sq ft luxury cocoon crafted by P&D Associates is a monochromatic marvel
JUN 21, 2020
| By Vedika Nair
With a vision to emulate luxury, Gujarat based Pratik Sidhpura and Devang Patel of P&D Associates conceptualised a home that plays with subtle colours and truly defines opulent interiors. The prominent use of grey tones—a colour that owns no personality but blends in to create any desired aesthetic, is captivating and leaves us feeling cool while transporting us away from the mundane world.
Uniformity is seen in the use of Italian marble for the flooring and stone clad walls accompanied by an inlay of brass rods that connect the living, kitchen and dining spaces. The living room exudes a sense of weightlessness as the minimal furniture seems afloat. Featuring smoke grey tones with a velvet finish bespoke rug that matches the center table, this room opens up to the kitchen and dining room. "We had the most fun designing the living room since the materials bind the space together with the colour palette," says Sidhpura.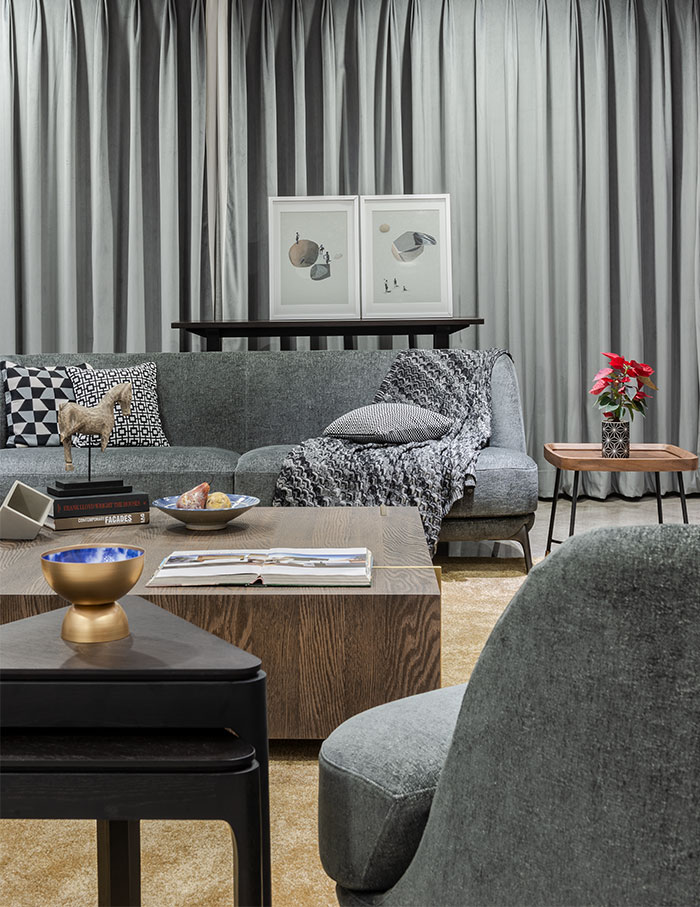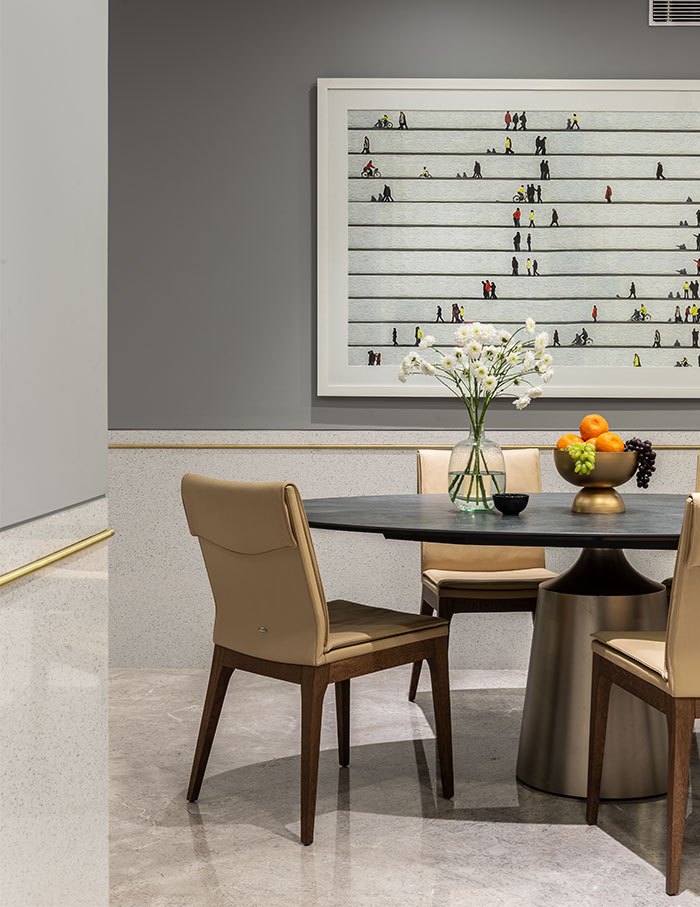 Connected to the living room, the master suite engulfs us in a breeze with its earthy colour palette, while a bolder terrazzo gives the space a clean look. An understated lamp is fashioned to serve as a singular design element to break the simplicity of the room yet making it appear bold and humble in equal measure. The lamp, made using a blend of copper and brass, serves as more than a conventional illuminator by incorporating a simple, efficient and aesthetic design solution.
The passage continues on to the son's bedroom that is tinted in a melange of warm grey hues, making the space warm and visually appealing. A few pops of red and blue on the seaters, rugs and bookshelves as well as the leather finished chair elevate this space. The entire house has been laid into one monochromatic theme with a few daubs of colour that add personality to the space.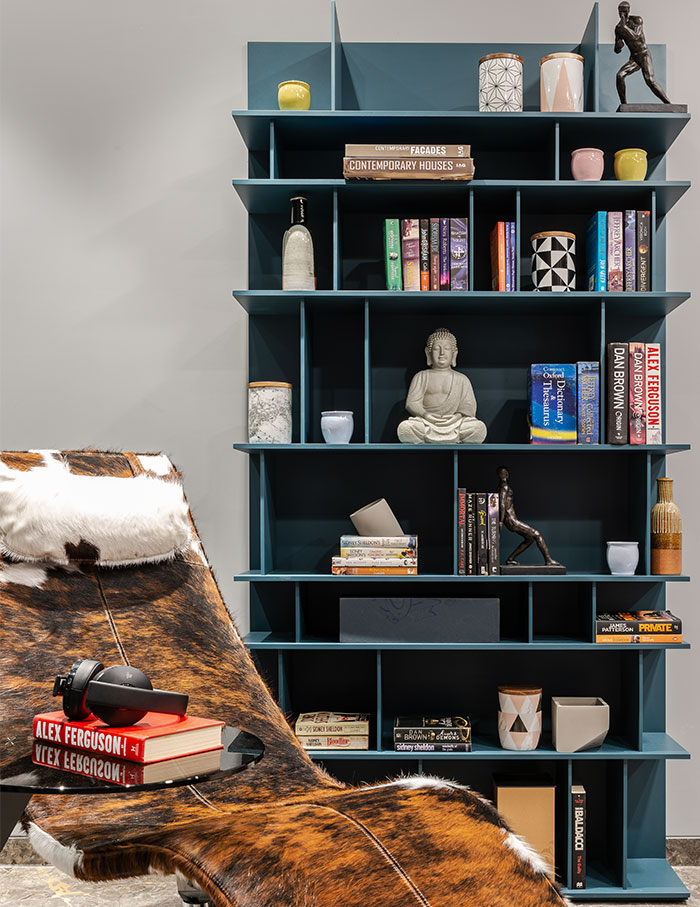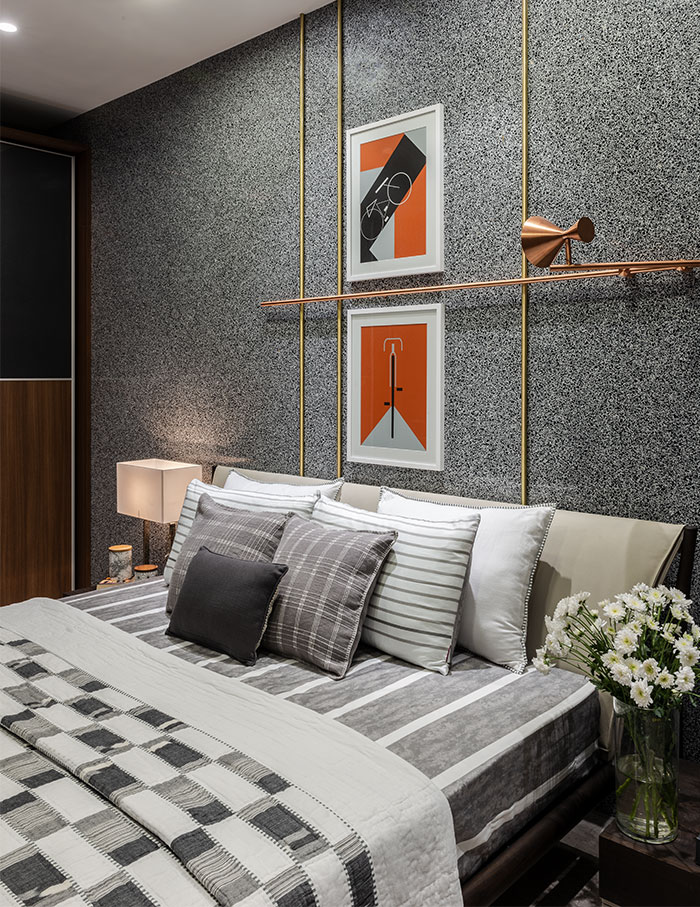 The understated, lovely and sophisticated interior design converges and sets a tone of tranquillity. In this contemporary apartment, the entire design plan involved highlighting a particular colour in each room. "The spaces were articulated to hold the entire house in a way that the colours, elements and furniture selection told a story. Gusty and accessible were given topmost priority for the resident, which is reflected in its open plan layout that makes the home airy and clutter free," concludes Patel.