Trends
These luxury spaces with innovative walls will leave you floored!
MAR 30, 2020
| By Vedika Nair
One of the best ways to elevate indoor spaces is beautifying the backbone of structures: the floors and walls. We rounded up some quirky and innovative walls and floors—in line with our February-March Focus on Walls & Floors—that infuse life into living spaces!
Beauty Palace by Ashwini Duggal
Located in Ambala is an emporium that celebrates femininity. The design of Beauty Palace by Ashwini Duggal showcases a striking basement connected by a winding staircase. The flooring for this space is done up in a traditional black and white colour scheme with triangular patterns, which blends perfectly with a mural in a matte finish on the wall.
Overlapping Volumes by Urban Zen
Nestled in the affluent Banjara Hills, Hyderabad is Overlapping Volumes, a 22,000 sq ft home designed by Urban Zen. Our favourite space in this state of the art home is the dining zone for its captivating wall with brass mosaic panels over micro ribbed grey sandstone cladding. This raw surface makes for the perfect backdrop and sets the tone of the room.
Chattarpur Farmhouse by Moi Den Interiors
New Delhi based practice Moi Den Interiors gave this expansive Chattarpur Farmhouse's foyer a triangular patterned flooring using marble inlay. Alongside the door, a jali in mild steel is given a gold coated finish. The light colour palette and glass doors create an illusion of space, easily making this our favourite space in this abode. Runwal Residence by The Design House CompanyThere's nothing quite like a pocket of vibrant colours in a home, and we love this Mumbai based studio's adaptation of artist Piet Mondrian's trademark work. A bedroom features a patterned wall, using red, blue and yellow blocks in high gloss lamination with black wooden strips to emulate the Dutch painter's iconic design.
A chic home by Shernavaz Interiors
Bengaluru based Shernavaz Bharucha of her eponymous studio crafted this guest home in the city with a quirky and innovative design. As we meander through, we're captivated by a cosy bedroom done up a bold palette. The wall has been decorated with Formica, is low on maintenance, durable and creates a rustic theme.
Wall&Deco by Sources Unlimited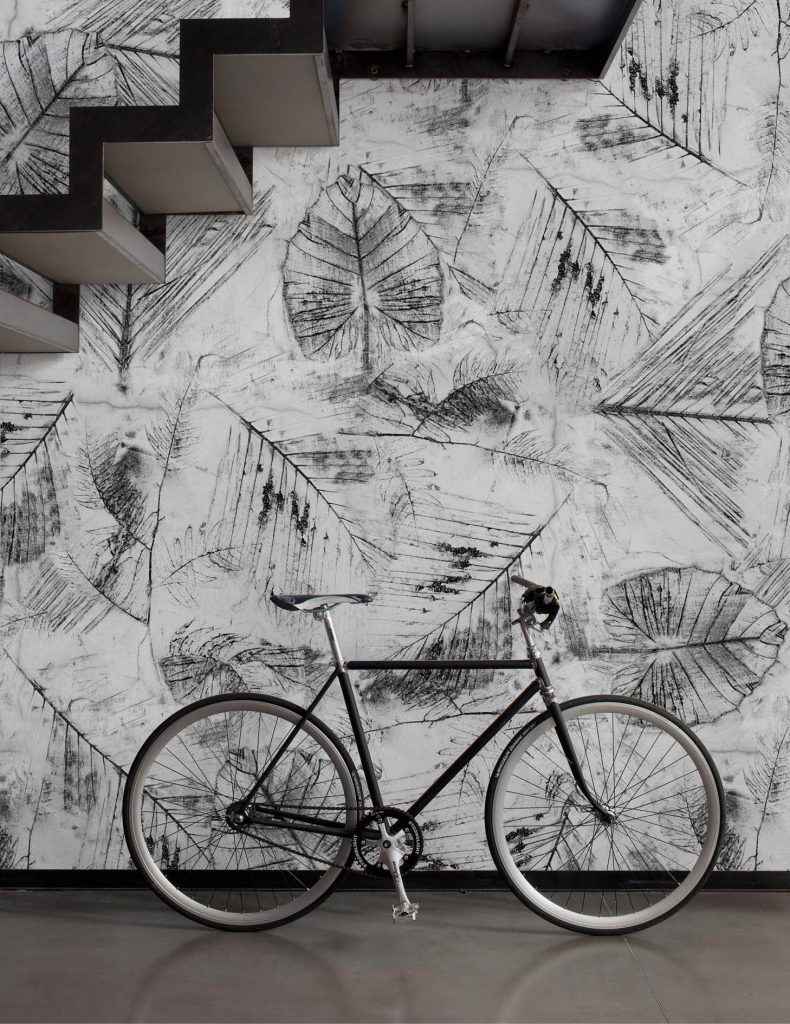 A new range of monochromatic wallpapers from acclaimed Italian brand Wall&Deco, available at Sources Unlimited, offers patterns and designs with captivating shades of black and white with intriguing abstracts, mesmerising waves, fun geometric patterns as well as evocative renditions of florals and foliage.