People
Vincent Van Duysen, the EDIDA Interior Designer of the Year 2020, combines aspects from various artistic disciplines
JAN 10, 2021
| By Aneesha Bhadri
Vincent Van Duysen, the founder of Vincent Van Duysen Architects (VVDA) always knew he wanted to be an architect—a profession that, he believes, amalgamates several applied arts into itself.
"I have always been interested in architecture that exhibited a rigour or purity but, as a result of the time I spent working with legends such as Aldo Cibic and Ettore Sottsass in Italy, there is always an element of playfulness and spirit in my work. The enduring quality of architecture is that it covers so many aspects of all applied arts I have been exposed to," says Van Duysen.
Born in Lokeren, Belgium, in 1962, Van Duysen earned a degree from the Sint-Lucas School of Architecture, Ghent. He launched his career 30 years ago and now serves as the creative director of Molteni&C | Dada. The one belief he's carried with him is to build contextually and holistically, regardless of the project.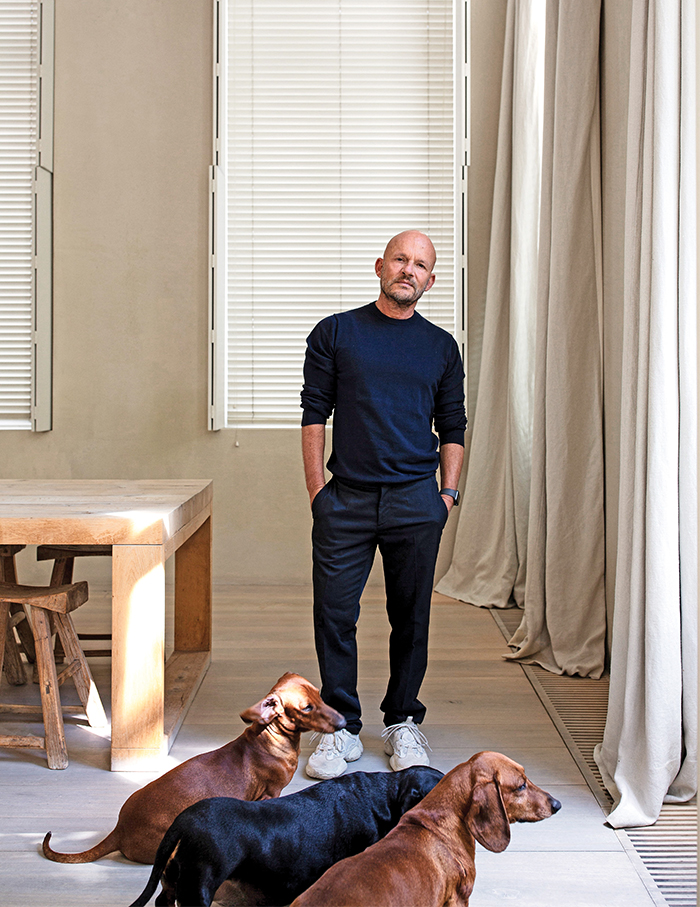 A symbiotic relationship between architecture, interior and product design forms the basis of Van Duysen's work. "Every project is unique and it's vital to connect it to its culture. At the same time, you must consider the location, relationships, brief, et al. I am always designing in my mind and have a strong visual approach," he explains.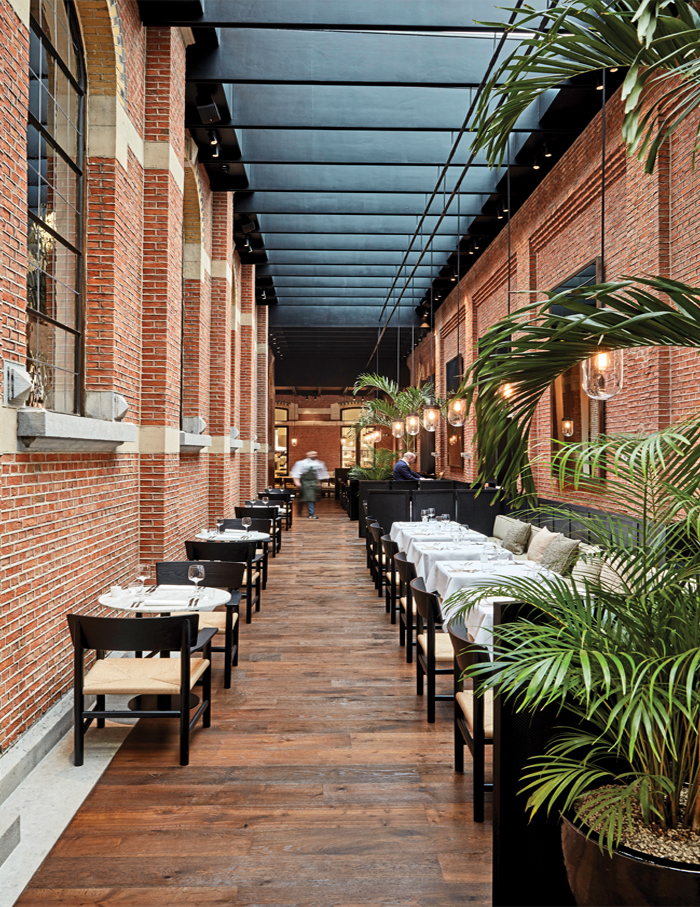 The August Hotel in Antwerp that sits on a historic property was reimagined in 2019 by VVDA. The creative used his characteristic approach centred around the aesthetic theory of Gesamtkunstwerk, or the synthesis of the arts, to respect the site's history, surroundings and the principles governing the redevelopment of listed buildings. This was achieved through the careful restoration of its neoclassical splendour—in collaboration with Belgium based Wouter Callebaut Architecten—and the addition of contemporary architectural elements to serve as a modern hotel.
His first project however, was the office of his own namesake firm, housed in a loft apartment on the third floor of a former spices and rubber storehouse in Antwerp. Since the inception of VVDA in 1989, the firm has completed a diverse gamut of work, from product designs for international brands to large scale architectural projects with a focus on high-end residences spread across the globe.
"Everything has the potential to inspire me—a documentary, an artwork, my travels and daily life. It all goes through the filter of my empathy and my imagination. But I'm most creative when surrounded by people, so interacting with my team is essential. The coalescence of different inspirations makes me who I am…a sponge that absorbs from the moment I wake up, driven by curiosity," he says.
The Belgian also enjoys the role of a storyteller in design. "It's not always about pragmatics, it's also about the soul. With respect to tradition and familiarity, and besides the utilitarianism, the experience has to have something unexpected and create an emotional connection. I think a significant part of the emotion in my work comes from my consideration for the materials within a space," he explains. These are an incredibly crucial dynamic in Van Duysen's work.
"My favourites are those that are natural, age nicely with time as well as develop and retain their own textures. The contrast and tactility of such materials carries a certain timeless quality," he divulges.
His passion for materiality is evident in his own getaway home in Portugal, Casa M. This U-shaped house, conveys a certain pared-down aesthetic and understated sumptuosity with concrete, terracotta and other textured elements forming a deceptively simple structure that blends into its sandy landscape.
"I always start by focusing on the essence, and then eliminate all the excess. No one can reinvent design. Everything has been done before. For me, I fight against a lack of integrity," asserts the architect. For many years, Van Duysen's work has been appearing on a number of prestigious international publications, including the renowned Thames & Hudson, which has dedicated two monographs to his work.
The most difficult aspect of the design process, according to Van Duysen, is finding the balance between what is enough and what is too much. "I am strongly against a cold soulless minimalism but my spaces have to remain pure. Once I have established the geometric principles of a project, it is then a process of layering the right materials in the right proportion to make the space feel that it is at its most essential," he says.
Van Duysen considers architecture as a profession dedicated to humanity. "My work is mainly instinctive. The experience of working with different people gives each project a unique context. These times are a question mark, so I would like to inspire and contribute to improving the art of living."
To see more of Vincent Van Duysen's work, read out 20th anniversary special issue! Click here to subscribe