Lifestyle
The synergy of nature and luxury will proclaim to renew you at The Westin Resort & Spa, Himalayas
APR 19, 2023
| By Shilpi Bhatia
Imagine waking up to the soft murmur of birds, a magnificent view, and the clouds drifting away quietly below you. With a scenic drive of about an hour from Dehradun's Jolly Grant airport, I landed in the lap of simple sophistication and peerless services offered at The Westin Resort & Spa, Himalayas. After a swish welcome upon arrival at this stunning mountain resort with a Garhwali Topi, I took a heartwarming sip of the Burans tea, an authentic red-coloured welcome drink made of the state flower that felt like a warm hug after a queasy mountain drive.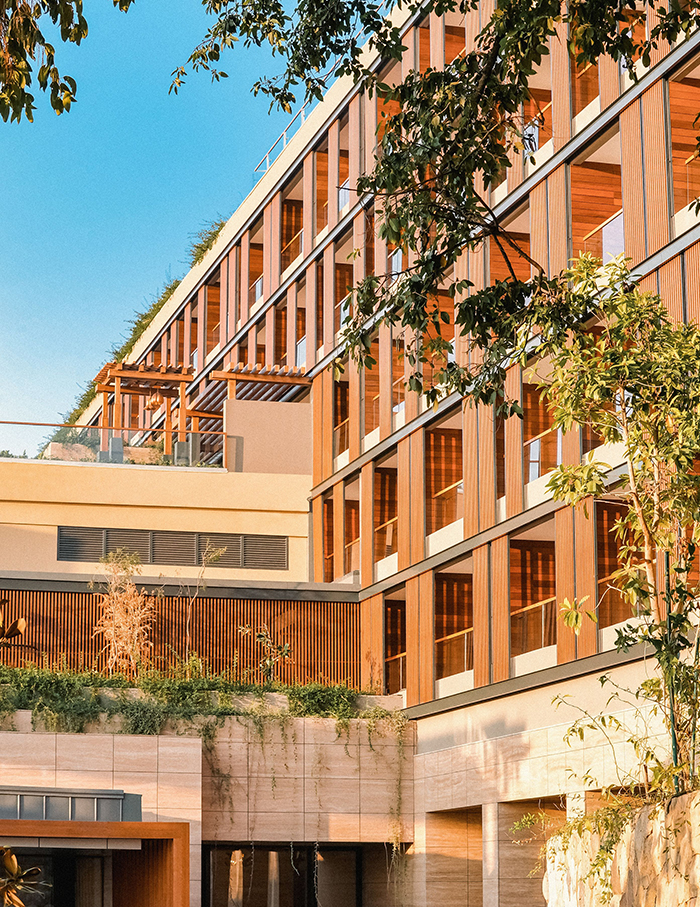 The moment I entered this paradise on earth, I was mesmerised by the simplicity of the foyer, a mountain cabin-like feel of the lobby (just so much grander), the breathtaking scenes coupled with chilly mountain air and of course my home during the stay — the Garden Suite, it all felt like a cosy hug with all the possible comfort and facilities one could ask for. 
The Westin Resort & Spa is poised 4,500 ft above sea level and spans the spectacular Shivalik hills of Himalayas, advantageously situated near the centre of the world's yoga capital with picturesque views of Rishikesh and surrounding areas. I was especially impressed with the thoughtfulness of little details across the 141-key property's design — a suave setting with the concept of biophilia inspired by seed pods and cocoons that elucidate Westin's six pillars of well-being— sleep well, eat well, move well, feel well, work well, and play well.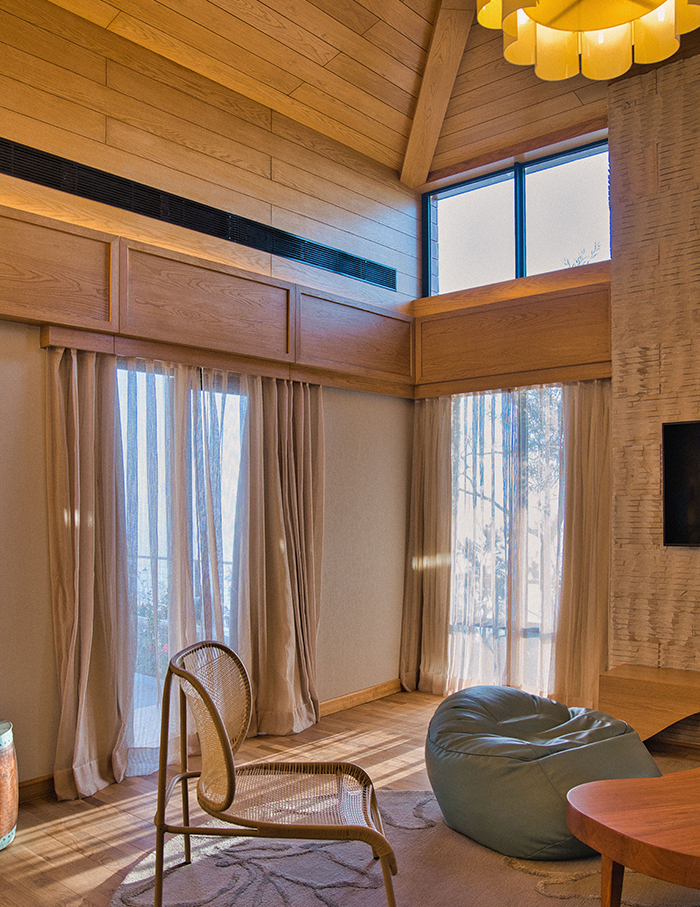 A Tranquil Refuge
This majestic sanctuary is designed to provide its visitors a haven of serenity, the swanky property amidst 12 lush acres in the foothills of Himalayas offered spectacular outdoor and indoor views with mindfully designed stay options that are comfortable and aesthetically beautiful, ranging from their humble balcony rooms, the garden suites that feature a temperature-controlled infinity pool and luxurious private villas nipped in a quaint corner of the property for solace and solitude, all an exemplary epitome of simplicity in a modern canvas inspired and surrounded by nature. I reckon it is in the details right from the sink-in bed that snug me like a dream (I slept like a baby), the service that is both intuitive and friendly — they actually took care of every little thing (said and unsaid).  Since my choices for the skincare items are comprehensive (being honest!) I usually judge if the basics like bath amenities are not on point — but at the Westin I absolutely loved the signature white tea aloe bath and body products that pampered me with utmost luxury.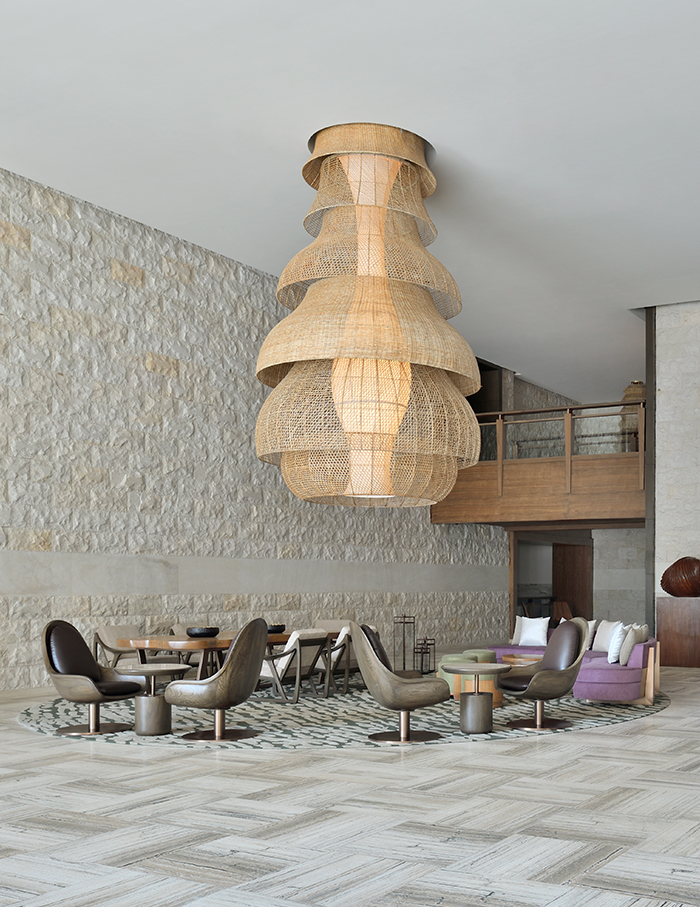 An Incredible Gourmet Experience
It's remarkable (not to mention scrumptious!) how closely connected food and travel are. I (a foodie) often look forward to trying new foods and experiencing local cuisines. Food is a reflection of a region's culture, history, and produce. For me it is a way to connect with locals and learn more about their way of life. 
The culinary experiences at The Westin Resort & Spa, Himalayas were diverse and toothsome ranging from teppanyaki theatricals layered with the hilarity of the chef's 'bad jokes' (I laughed more than I ate) at the resort's stunning Pan-Asian restaurant Toya situated in a quiet niche of the property to the humble and wholesome Garhwali Thali that heroes the local produce — it featured ingredients like the stinging nettle leaves, fiddlehead ferns, and hisalu berries (which I had never tried and they were soulful!) generously served by the skilled team headed by Vivekananda Saha, Executive Chef, The Westin Resort & Spa, Himalayas. Then there was the resort's Akasa — an all-day dining restaurant, located at the core of the property with a beguiling view of the infinity pools and beautiful patio seating, serving a delicious and scrumptious glocal breakfast every day which I relished to my heart's content. The staff's warm smiles and dandy service guaranteed that I was satisfied without being intruded on. Every restaurant at the resort provides a thoughtful, diverse menu that serves up both traditional and cutting-edge delicacies each made using premium, fresh ingredients and is artistically plated. Whenever you visit, I insist you try the Hot Chocolate Experience at the Haven Lounge. Here, the hot chocolate is both brimful and sinful. It was perfectly in sync with mountain rains and served alongside eclairs in sundry flavours. A globule of chocolate floats and reveals tiny bits of heart shaped marshmallows and puts up quite a show when a sizzling chunk of melted chocolate is poured into the cup — I can go back just for that mug of gorgeous hot chocolate again!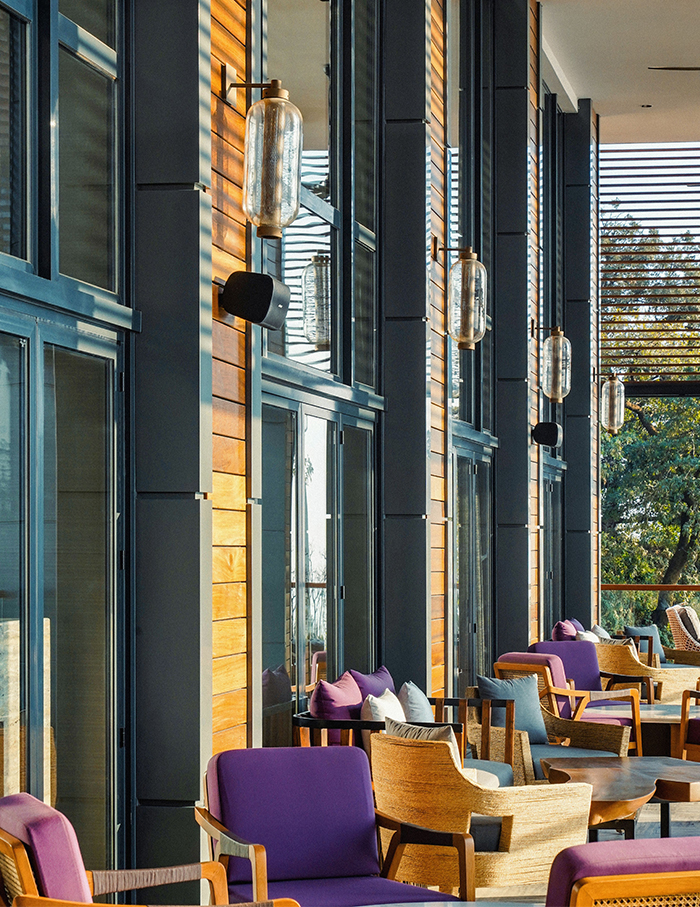 Welcoming Wellness 
A day here was like a wake-up call to mental and physical well-being that made me realise the importance of self-care and mindfulness.  I took a panoramic 15 km walk in the breathtaking Shivalik range and admired the raw nature in bloom. It was followed by a luxurious Heavenly Spa  back at the resort and offered options that included ayurveda massages and Balinese treatments . The skilled artisanal masseurs here made this happenstance worthwhile with her knowledge and care in a pampering milieu of beautiful aromas and fine amenities. After a relaxing spa time and a baby-like snooze, I went on the top of the world (literally!) — a gorgeous trek within the property took me to the most magical mountain peak ever seen, I sighed at the mesmerising view while listening to my favourite tracks and taking in the nature's redolence – the resort's trek guide who accompanied me had already put up a tent and cooked up freshly made tea and maggi that I devoured in a wink! This experience was peaceful, pristine and pure —I know I will never forget. The Westin Resort & Spa promotes a holistic approach to health and encompasses physical, mental, emotional, and spiritual well-being with rejuvenating regimes and made my staycation rewarding. 
Reflections
The Westin Resort & Spa is a perfect setting and will capture your heart , it will compel you to lengthen your stay. Featuring a large, imposing facade that emanates elegance and beauty, and lush interiors that offer an inviting setting for guests to unwind and appreciate. Their traditional Indian ethos of hospitality shines through, making you feel at home and welcomed. Every creature comfort you could ever need is beautifully blended with the traditional Indian hospitality, making your stay an unforgettable experience. The amenities are second to none, and you'll be spoiled silly with all the luxury that the resort has to offer.
There are so many favourite memories to choose from that it's hard to pick just one. The resort is a perfect destination for a holistay, and you'll leave feeling refreshed, recharged, and eager to return. Overall, The Westin Resort & Spa is a beautiful, tranquil, and luxurious oasis that will leave you craving for more.
Looking to make a reservation? This will take you to their website.
You may also like: Aramness Luxury Safari Lodge in Gir National Park cracks open the secret of hospitality in the wilderness