Homes
Ranjeet and Shreenu Mukherjee of The Vrindavan Project takes cues from Tamil Nadu's earthy aesthetic for this farmhouse
MAR 25, 2020
| By Vedika Nair
Located near the city of Mumbai, is a 2,000 sq ft weekend retreat that exudes rustic, sustainable, and zen characteristics. Situated on an organic farm, this private residence is designed by Ranjeet and Shreenu Mukherjee of Gurugram based, The Vrindavan Project.
The designers worked with the local villagers to transform this 11-acre site with steep contours and terraces into a serene getaway for their client. "Integrated with other landscape elements, we decided to attempt an innovation of the region's traditional roof form as well, using locally acquired timber with standard Mangalore tiles," says Mukherjee.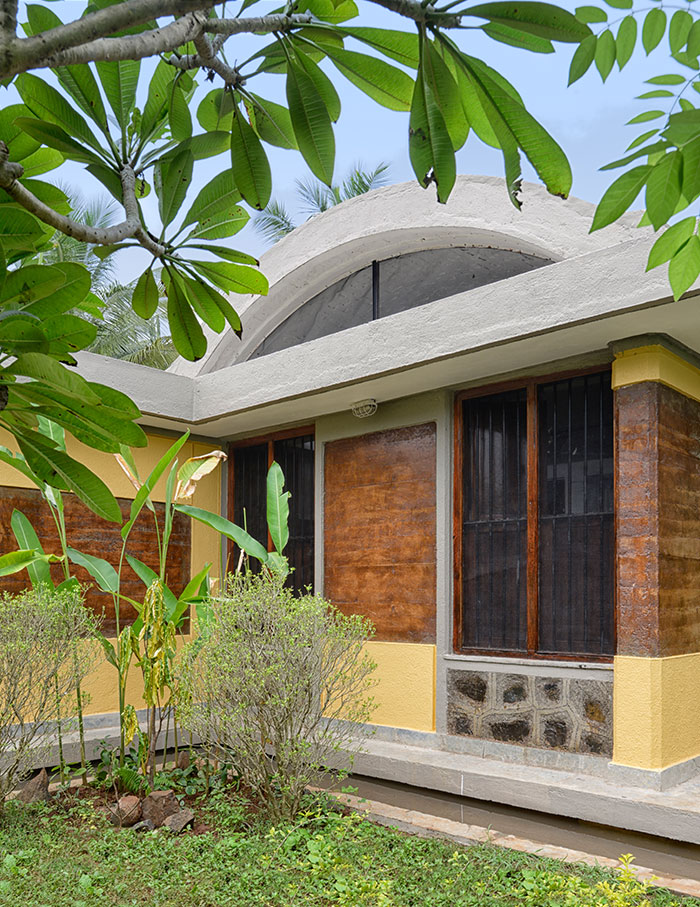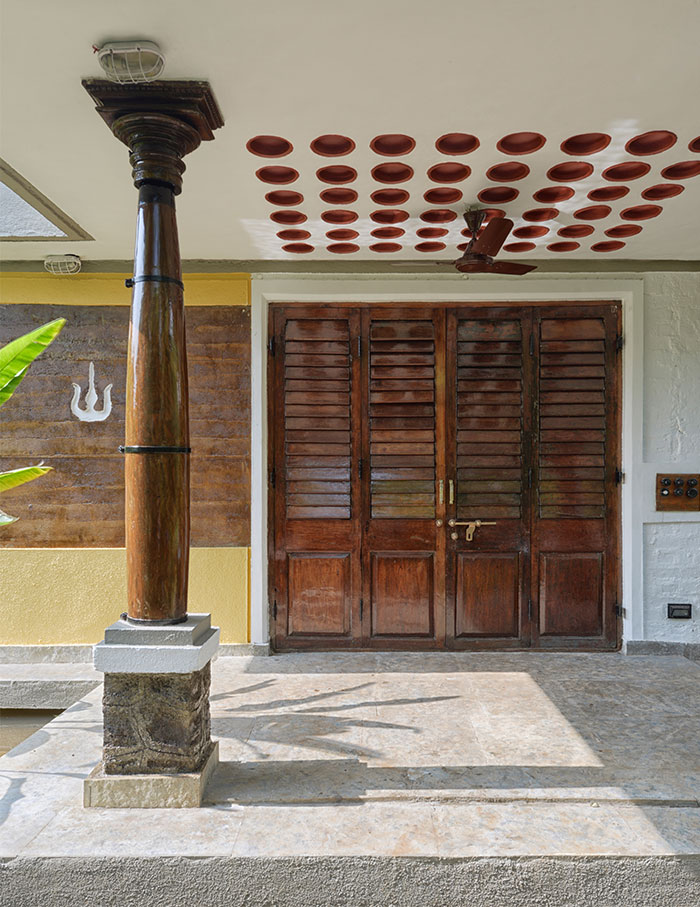 The ventilated outdoor space is open on all sides, providing ample recreational area and a path for the tranquil swimming pool. Primarily made with local stone and buttress walls, the pool retains water just like vernacular stepwells. A retaining wall built with random rubble stone masonry doubles up as a seating and barbecue fireplace.
The building's rammed earth foundation is capped with a plinth beam, tying the whole base together which also allows it to be a disaster restraint and significantly enhances its structural integrity. A moat around the house ensures cooling and insulates the home from infestation, and makes for an aesthetic feature.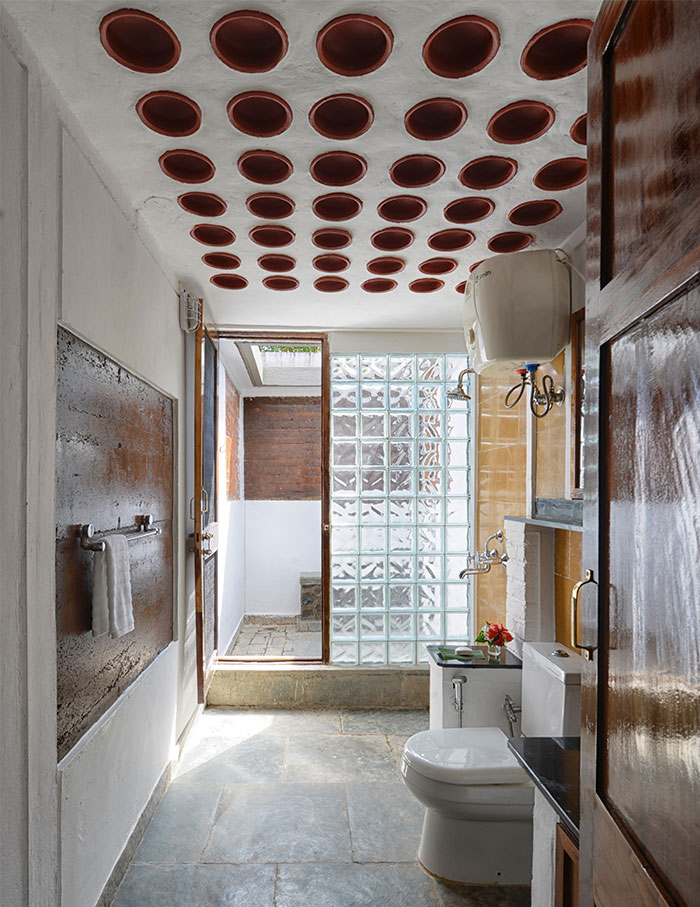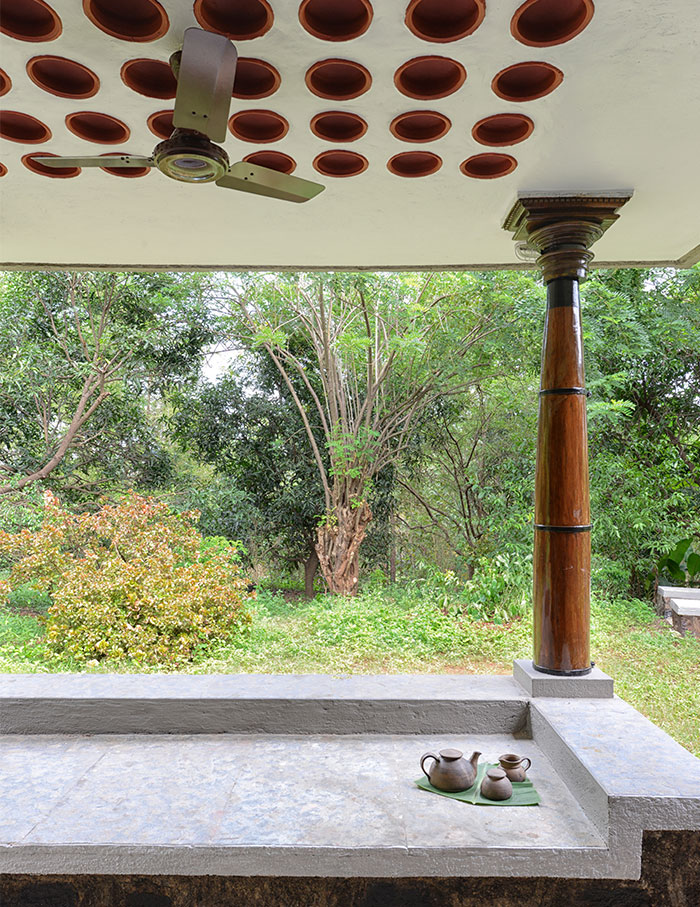 Created using compressed earth, all the walls are rammed by hand, in-situ using a shuttering assembly which is easily assembled and dismantled. As a load-bearing structure, the entire building is supported by these earthen walls. Inverted terracotta slabs have been cast into the roof in place of concrete, creating hollow fillers.
Every door, window and load bearing column is made using recycled materials, salvaged from demolished mansions at the Karaikkudi town of Tamil Nadu. A short getaway at this farmhouse takes you closer to nature, with its ecological, yogic and minimal aesthetics.