Lifestyle
The Village Cafe in Moradabad by Delhi based practice Portal 92 recreates a charming rural setting
AUG 20, 2020
| By Aneesha Bhadri
When architectural firm Portal 92 was approached to design The Village Cafe in Moradabad, principal architects Aanchal Sawhney and Sagar Goyal studied the ever-changing dynamics of village living. Covering two terrace levels, the 6,460 sq ft space was planned to create a sense of nostalgia for a greener and simpler bygone time.
Low-heighted walls and patches of vegetation break the layout into smaller volumes offering a sense of privacy, while shaded spaces form the larger seating areas. The structure itself does not use any imported materials, reducing the carbon footprint of the construction process. In fact, broken slabs of kadappa stone compose the flooring in the central court.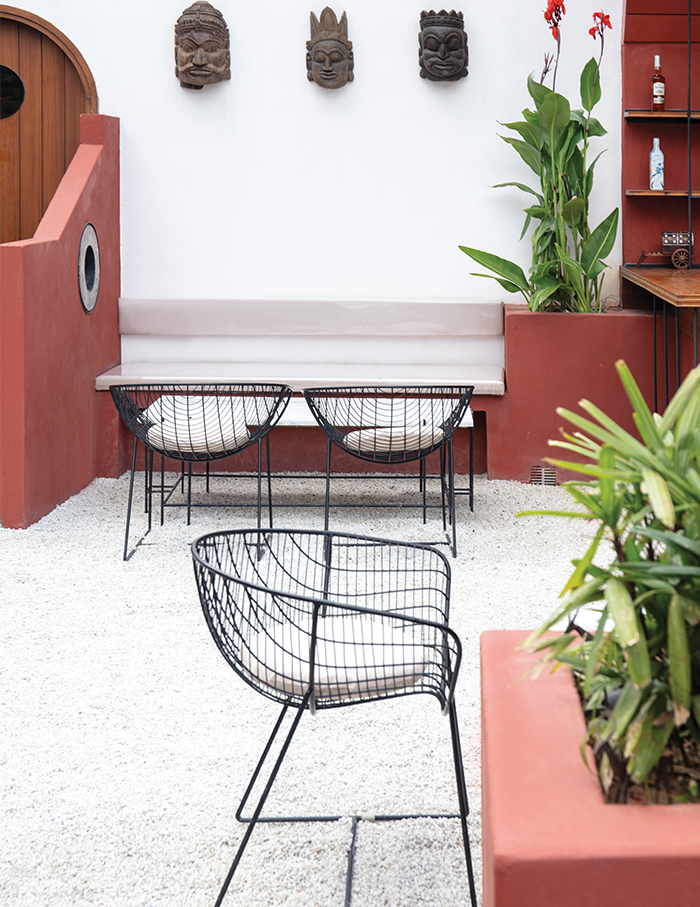 Concentric iron sheets, partially filled with exposed concrete, punctuate terracotta plaster walls as a symbolic representation of asphalt encroaching on the Indian countryside, replacing traditional, organic building materials.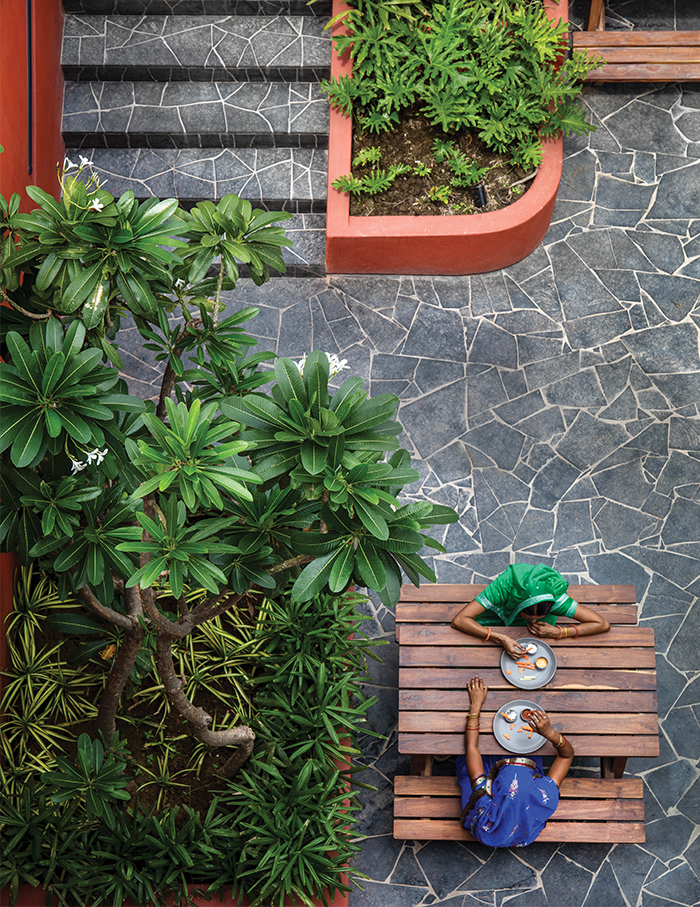 Pendant lamps suspended from carved wooden posts characterise the ceiling. The Village Cafe is decorated with brass vessels to celebrate its location—Moradabad has a thriving brass handicrafts industry, lending it the name of Pital Nagri or 'brass city'.