Design
The striking Mattancherry church in Kochi amalgamates architectural concepts from around the world
OCT 9, 2020
| By Aneesha Bhadri
At more than 400-years-old, the St George Orthodox Church in Mattancherry, Kerala, is a precious remnant of the state's history and culture. The first Christian church to be built in the land of spices in 1615, it suffered years of neglect and encroachment before the ancient monument was rebuilt.
The task fell to architectural firm Wallmakers to restore the church to its former glory. Trained by architect Satprem Maiini from Auroville Earth Institute, Puducherry, they examined the possibilities of earth architecture and the historic importance of arches and vaults in religious edifices.
Through a series of dialogues between the masons, architects and clients, the design of the church began to emerge. In the interest of staying true to earth architecture, mud as a construction material took the centre stage. Rammed earth and compressed earth blocks became the dominant components of the structure.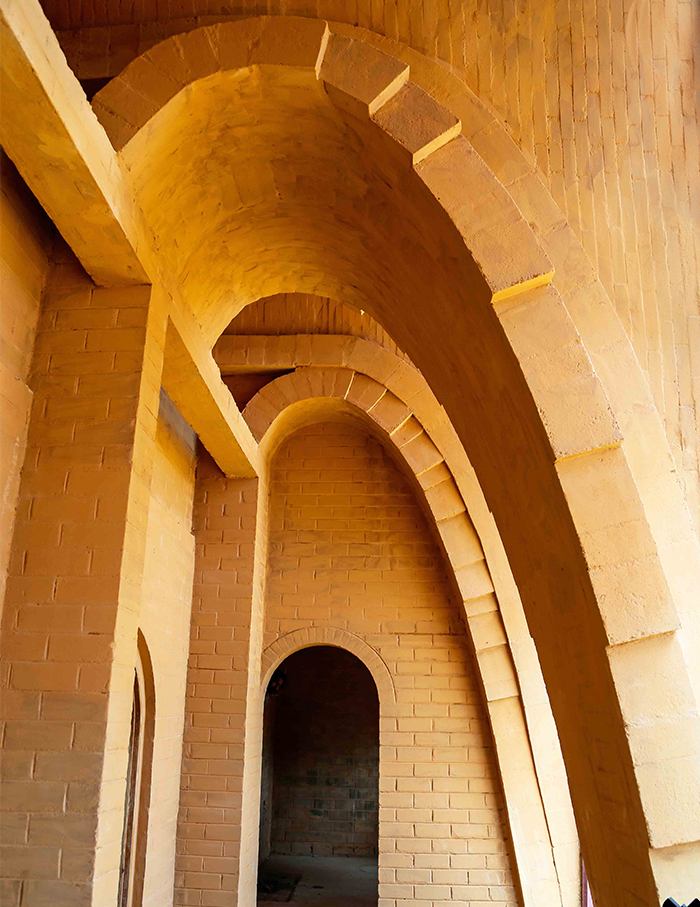 For the restoration of the domes, vaults and arches, the team referred to the work of Tadao Ando. Early symbols of eastern Christianity like the Marthoma cross made way for an altar blessed by Ando's concept of 'cross of light', within a sustainable framework of earthen materials. The masons received training by the architect himself in building with compressed stabilised earth blocks using the ancient Nubian technology of arch and vault building.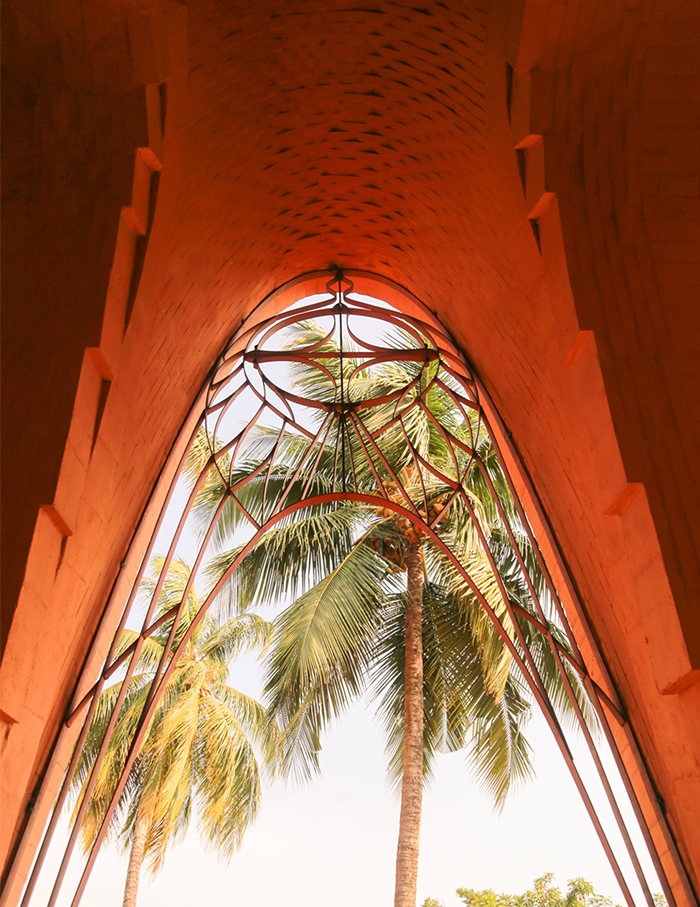 To ensure stability in the arches, the chain study process was employed to stabilise the right contour of the arch before executive work begins. Incidentally, this study was first formulated by Antonio Gaudi—a fact discovered posthumously by engineers. The process is an antique construction technique involving masonry with earth blocks and mud mortar without shuttering to create a wide range of arches, domes and vaults—a method that was reintroduced to the 20th century by Egyptian architect Hassan Fathy.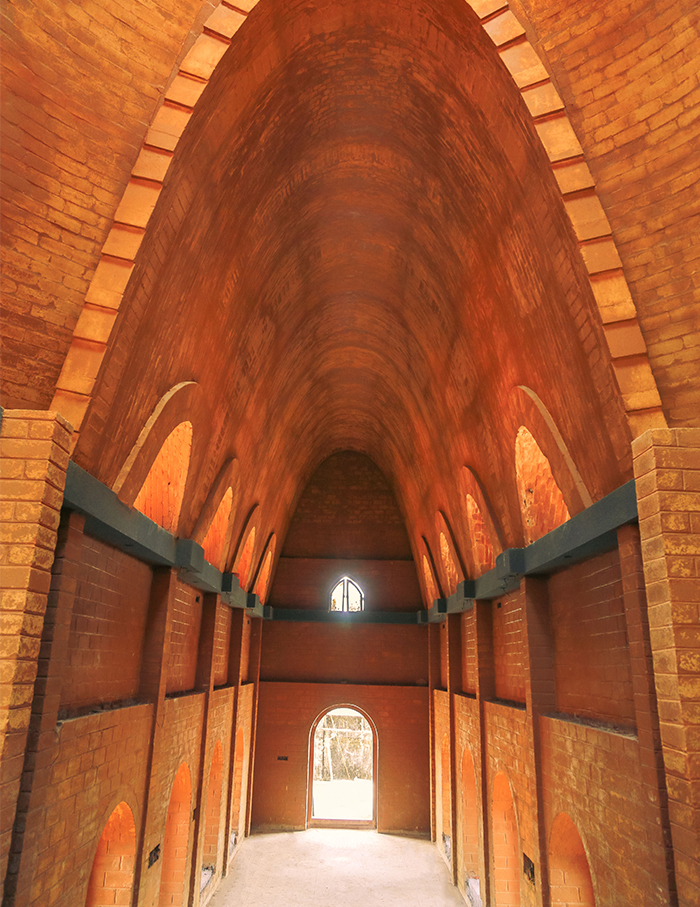 With a dual goal of revamping the church and reinstating earth architecture in south India, the team at Wallmakers, along with Auroville Earth Institute's Maiini, used their extensive knowledge and research to pay homage to history and the environment in one eloquent gesture. The project had the added benefit of educating a host of architecture students, who have come to appreciate the importance of building with earth for a better future.