A thing of beauty is a joy forever—the new Domus collection by Matteo Nunziati for Turri translates characteristics of the Roman house into a vision for the future
OCT 12, 2022
| By Kashish Kaushal
From individual pieces to comprehensive interior decoration projects, Turri is guided by a respect for tradition, high standard of quality without compromises and confrontations, even when proposing modern and innovative pieces.
Based on these premises, the Turri style is a way of thinking about luxury in interior decoration that has built us an international reputation for 'Made in Italy' products. Case in point, this Roman house that has been transformed into a vision of the future thanks to the new Domus collection by Matteo Nunziati for Turri.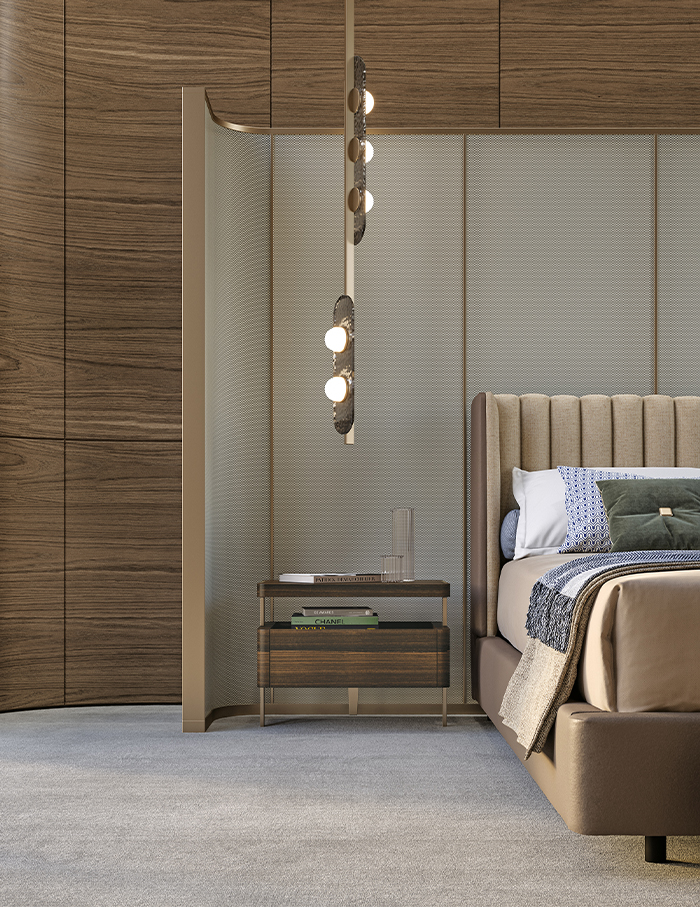 The solidity and sense of order perceptible in the historic domus, built on a single floor, finds a contemporary counterpart in Nunziati's creations. The uniqueness of these products lies precisely in the balance between the essentiality of the line and the reworking of the details. Nunziati's house is a modern place that emanates warmth and elegance in all its environments—dining, living and bedroom.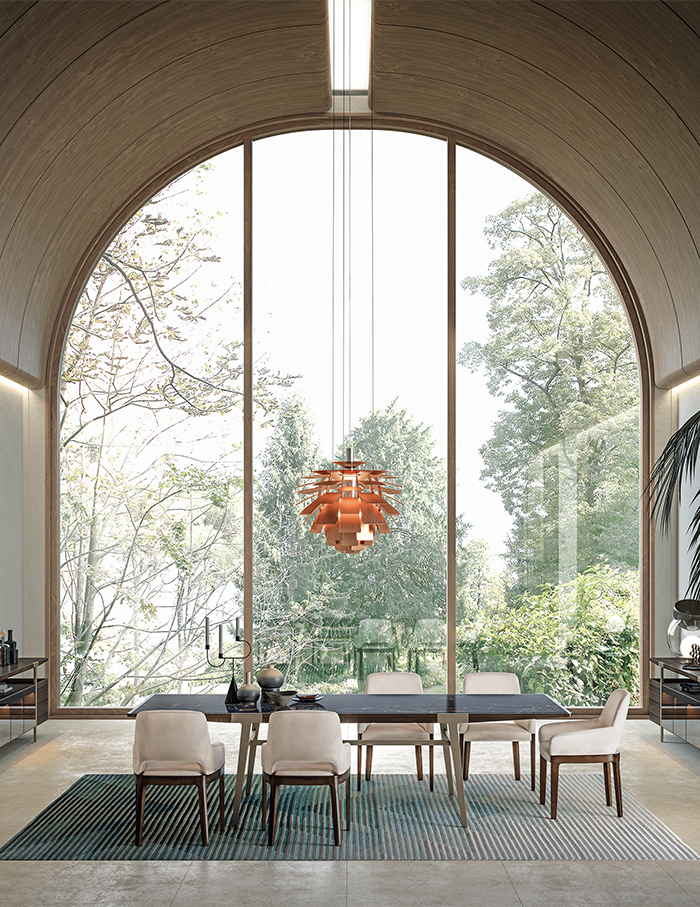 In the dining area, the true protagonist is the large rectangular dining table with a single wooden top. Smooth or with marble inserts, it is placed directly into the structure which rests on thin legs in matte light-platinum metal. The chairs that surround it are made of the same elegance, founded on one basic element upon which the entire collection was conceived—eucalyptus wood. The line of the back has a decorative cut in the final part in contact with the seat.
In the living area, the fully-upholstered sofa whose sides shape the seat and back is available in two, three, and four-seater versions. All the proposals can be covered entirely in fabric or leather, or the possibility of producing a more emphatic effect by choosing a contrasting material for the base can also be explored.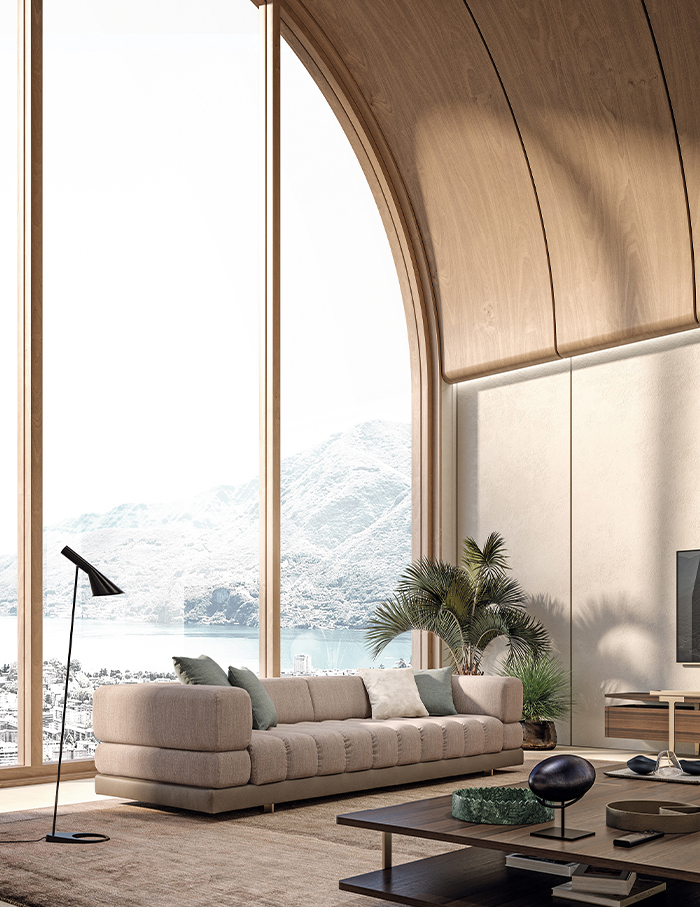 The Domus living area also includes two models of sideboards, one high and the other low, both of which can be customised with a marble top insert and with the doors in semi-mirrored glass.
The crown jewel of the bedroom collection is in the dressing table. Eucalyptus wood returns to the support surface, which is ready to accommodate all the products for daily beauty care, and is held up by brushed metal legs. The vanity corner, designed for the beauty routine in the sleeping area, exploits the potential of natural light that is often hard to find in the bathroom.
The collection is able to create a fil rouge with all the most important areas of the domestic dimension. The alternation of shapes, materials, finishes, returns as a constant of Nunziati's stylistic code even outside of the Domus line.
Click here to explore Turri's tailor made furnishings for any space!