Design
The multifaceted Export House designed by Shreya Bagda fulfills a lot more than just a regular office space
SEP 9, 2021
| By Kashish Kaushal
The balmy city of Jaipur is the nucleus of Rajasthan's thriving art and craft industry, cloaked in a riot of frolic and colour. With a terrain dotted with factories, it is a melting pot of modernised trade and enduring heritage. Frequented by overseas furniture buyers, the Export House designed by Shreya Bagda of her namesake practice takes on the challenge of providing a calm working environment away from the chaos of the city.
By definition, a great workplace constitutes a flexible work environment, ample communication and a culture of care. Top it up with an Art Deco theme, quirky wall installations, textural play and voila! The Export House paves the way for an experimental and art-nouveau inclined office interior conducive for versatile working. 
"The idea was to create a fluid space that is not just a regular working space but can also host events, workshops, art and furniture displays," reveals Bagda.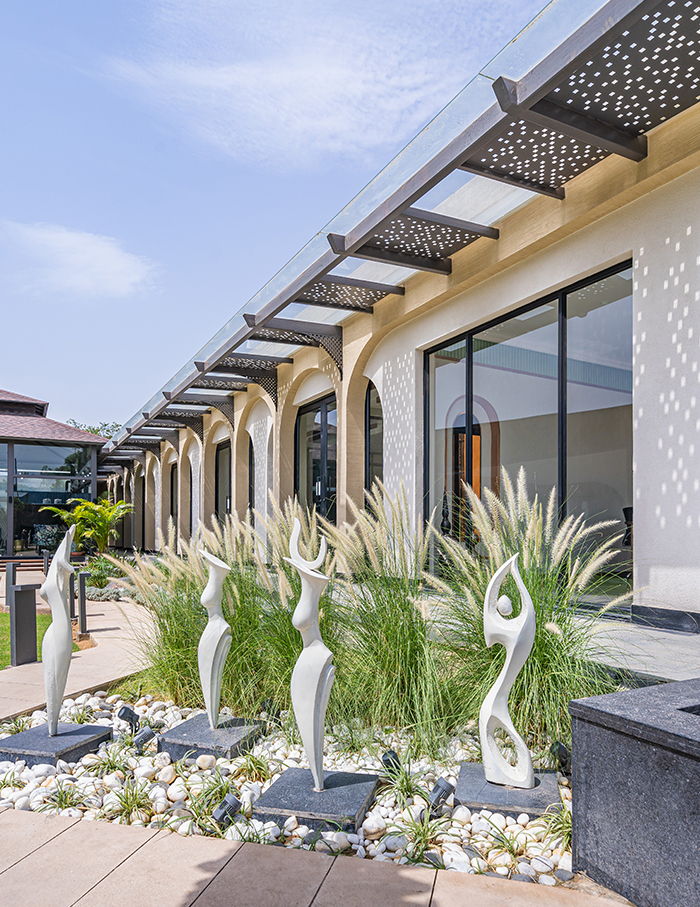 A corner block of 7,000 sq ft of the land hosts the office with an entertainment area for the buyers and team members of the client. It is further segregated into a covered space for extensive office use and the remaining 2500 sq ft has been beautifully landscaped.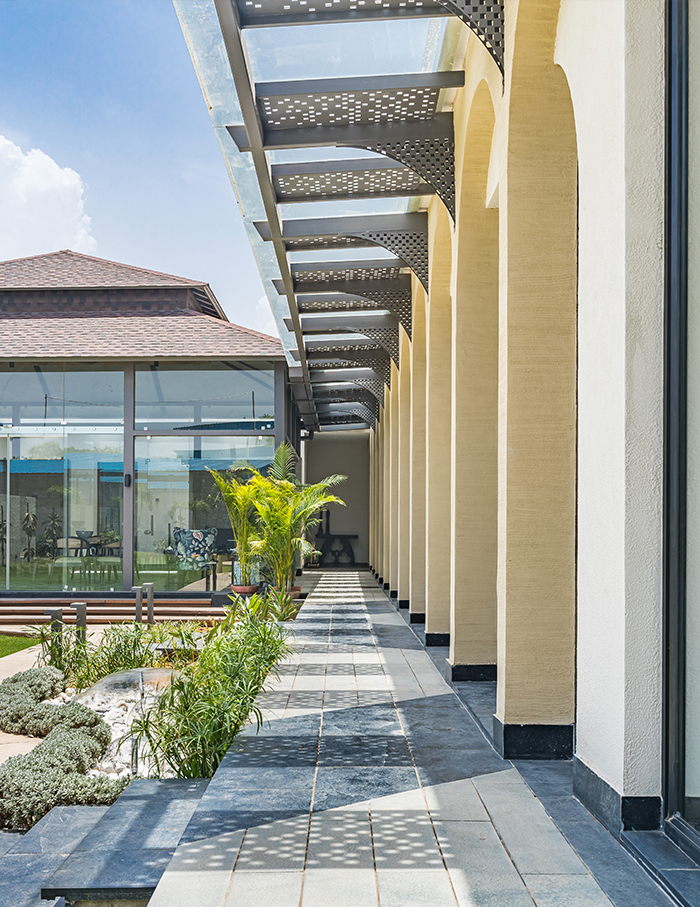 One of the first steps undertaken by Bagda was to weave the space with biophilic elements, developing a connection with nature and adding a sense of verdure. The layered arches with big openings and glass panels designed in the facade allows maximising the views of outside giving a sense of openness.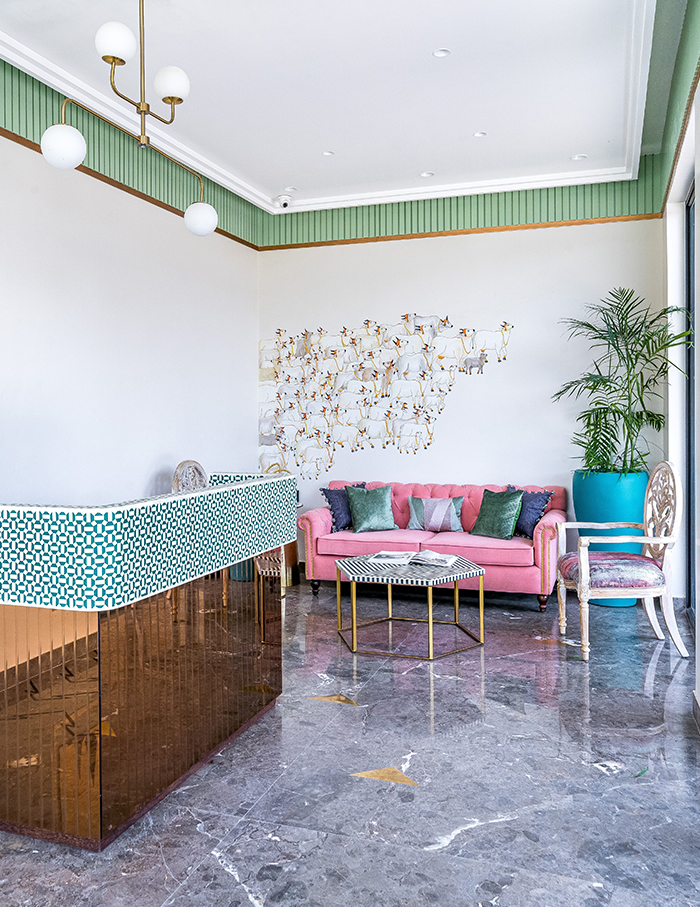 At the entrance, the reception and lounge area set the tone of the space. Leading to individual cabins of the directors and accounts, each cabin falls parallel one after the other, opening up in the verandah overlooking the garden.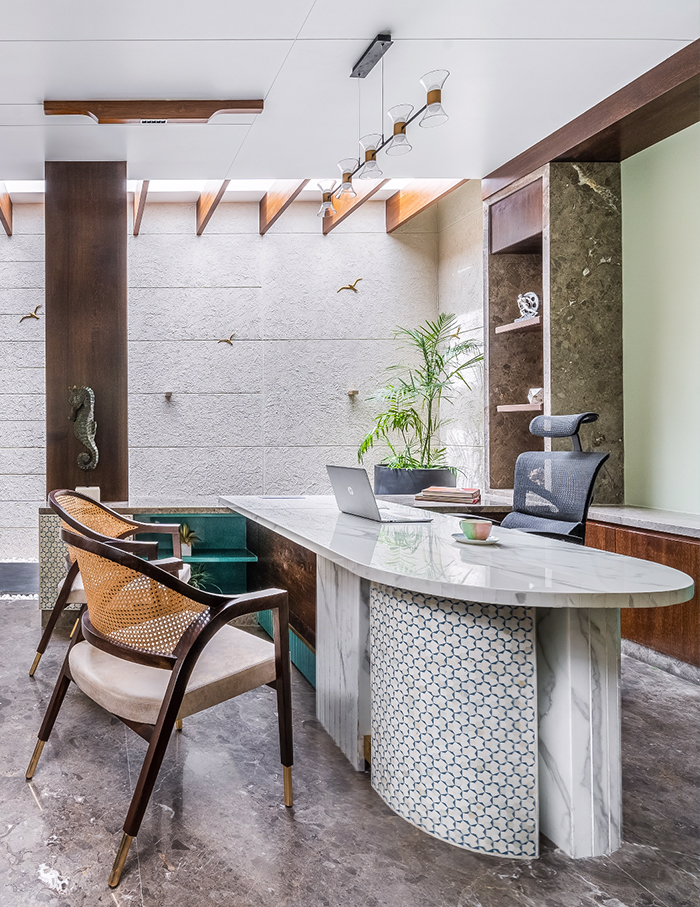 Aimed at promoting both emotional and physical well being, every inch of this office is imbued with meticulous details. From the exclusive furniture pieces, profound use of bone inlay patterns, brass and leather details, quirky wall arts to the handpicked accessories, every article in the space has been crafted with utmost attention to artistry and opulence.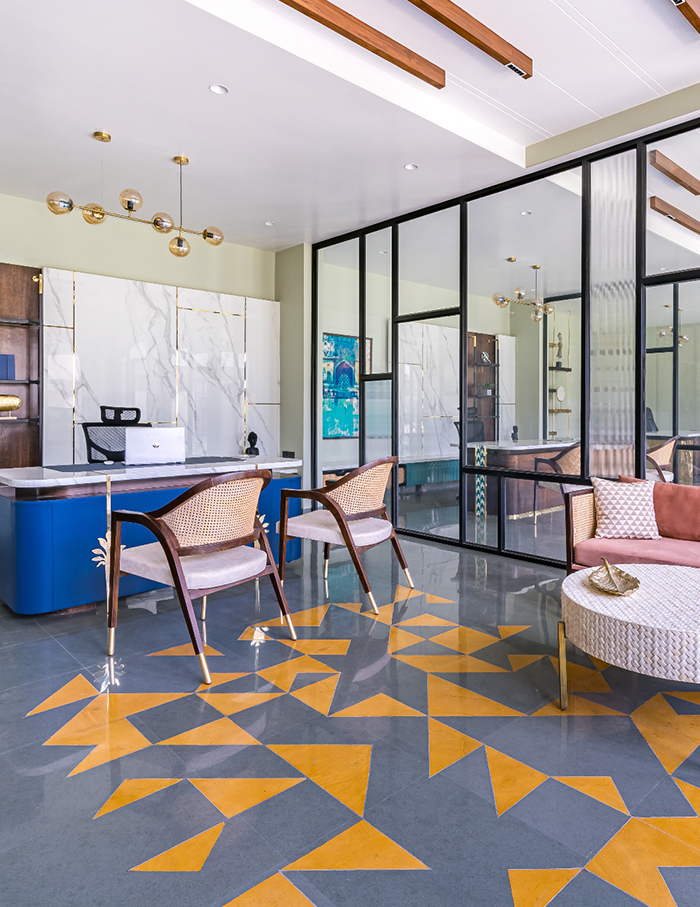 The material palette plays with textures and bold colours to enliven a stark, minimal space which focuses on essentials. Blending the old with the new, the Export House breaks stereotypes by altering the essence of a typical workspace. Using varied forms of art to define interior spaces, each zone engages playfully with elements of scale, light, and material palette. 
Scroll down to see more glimpses of this workplace—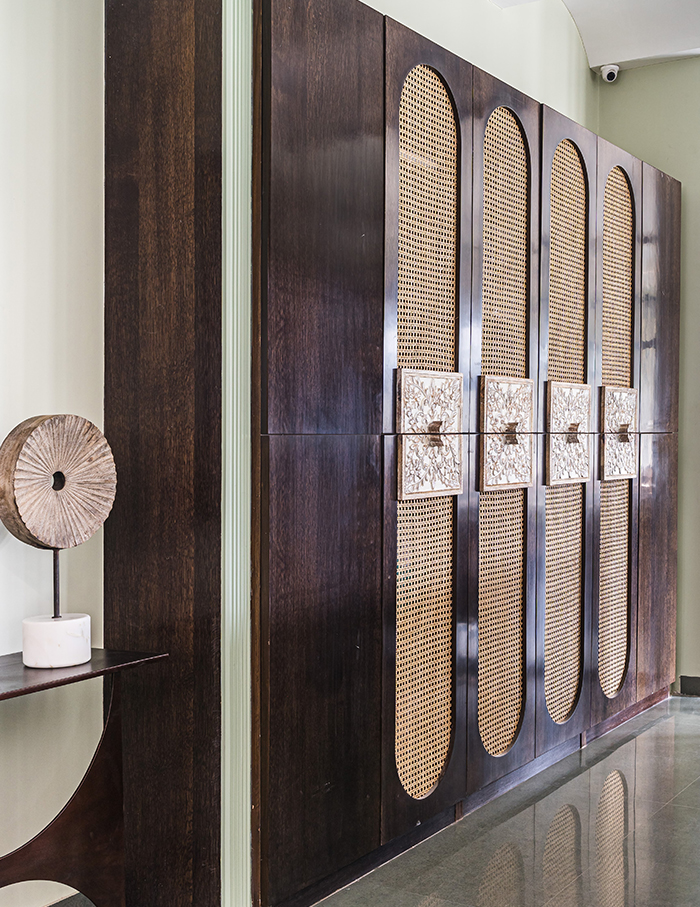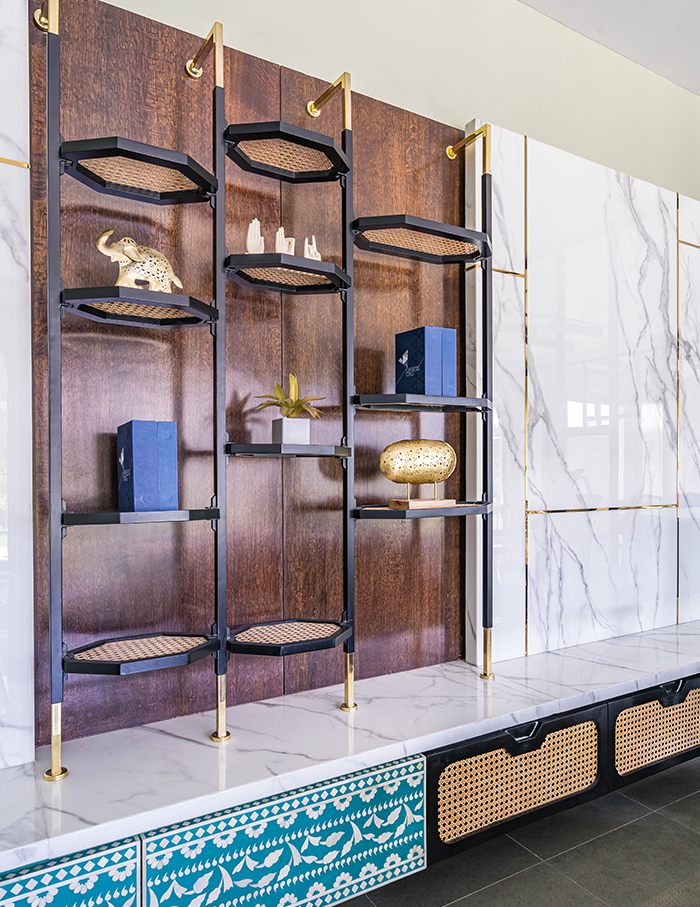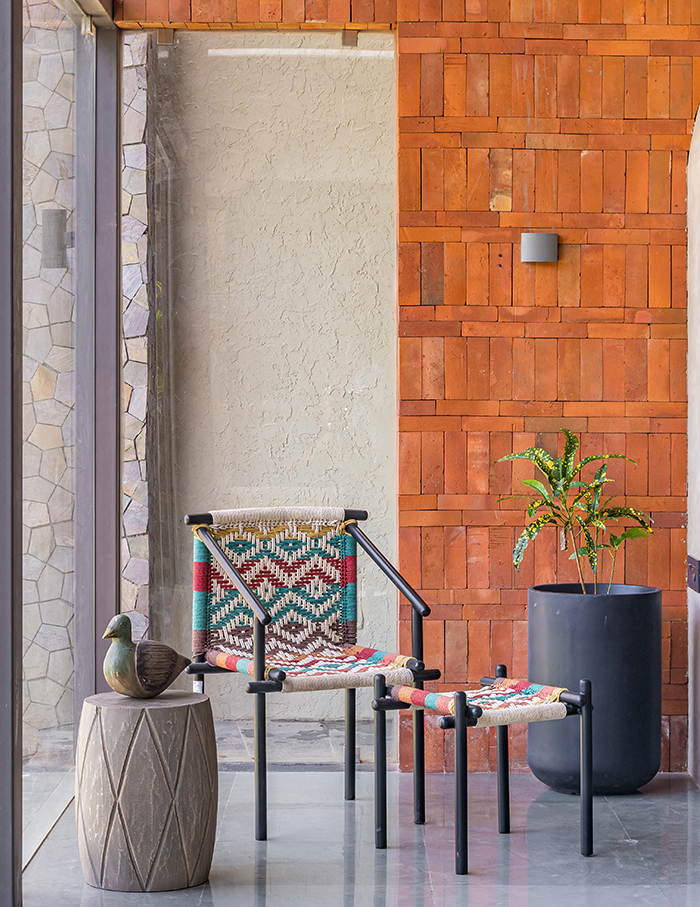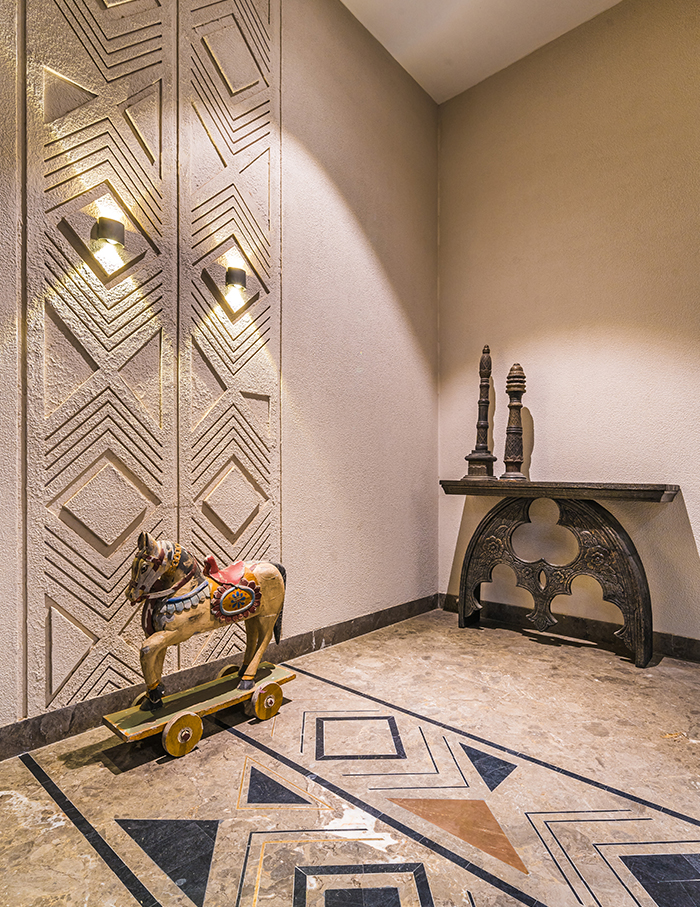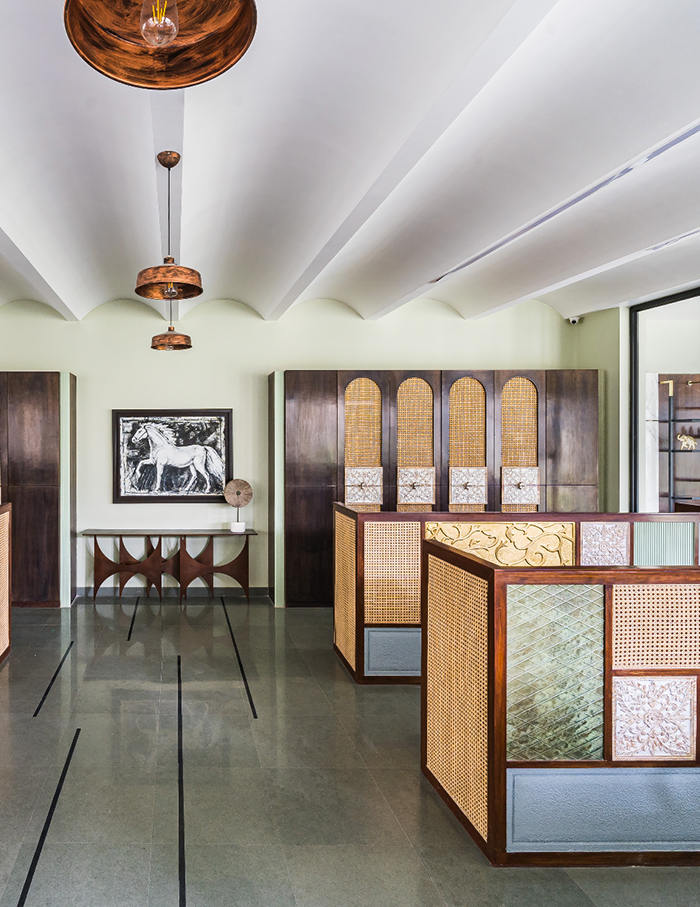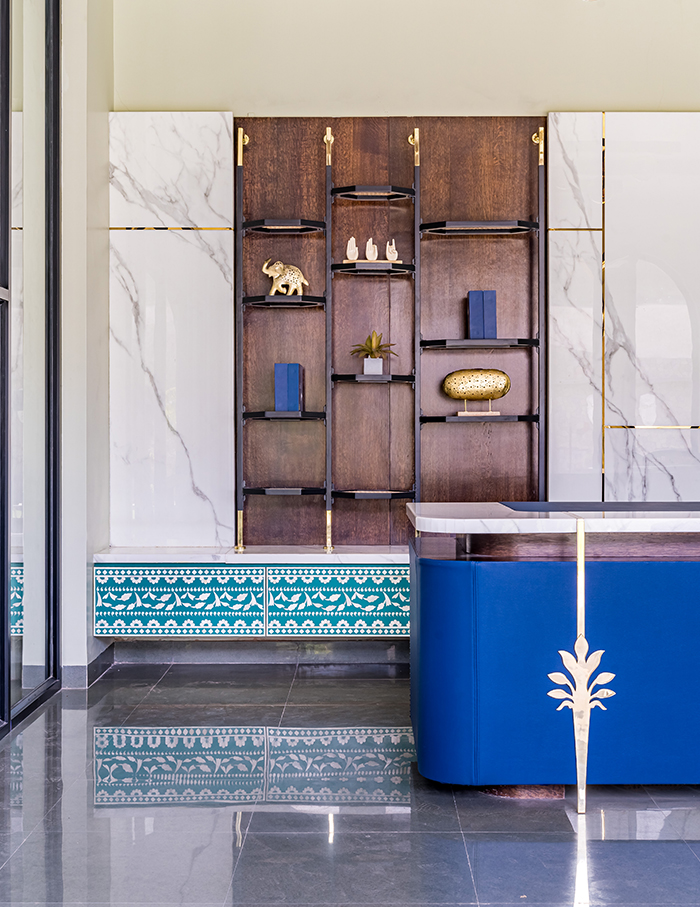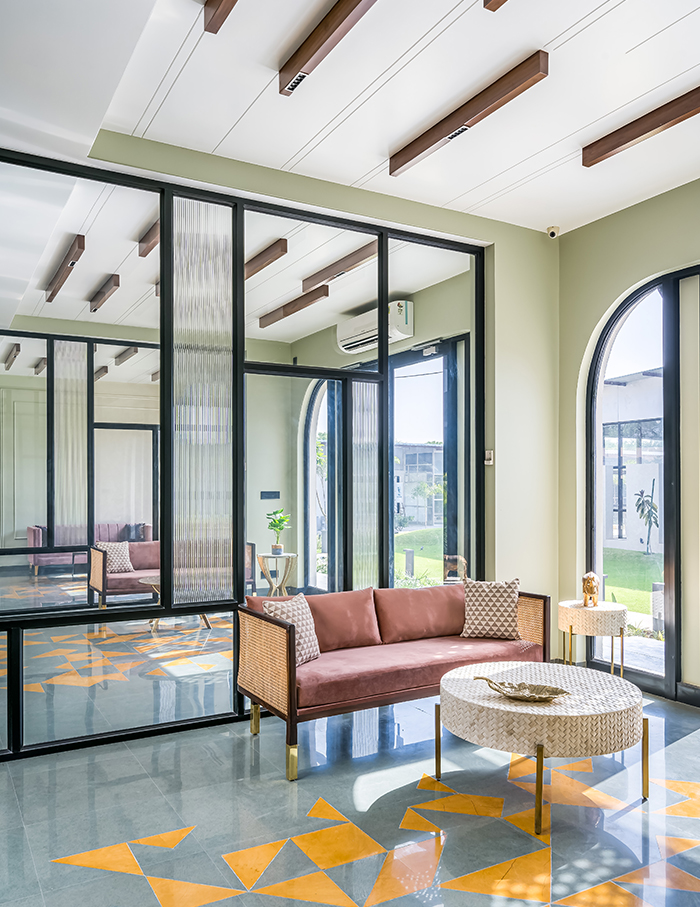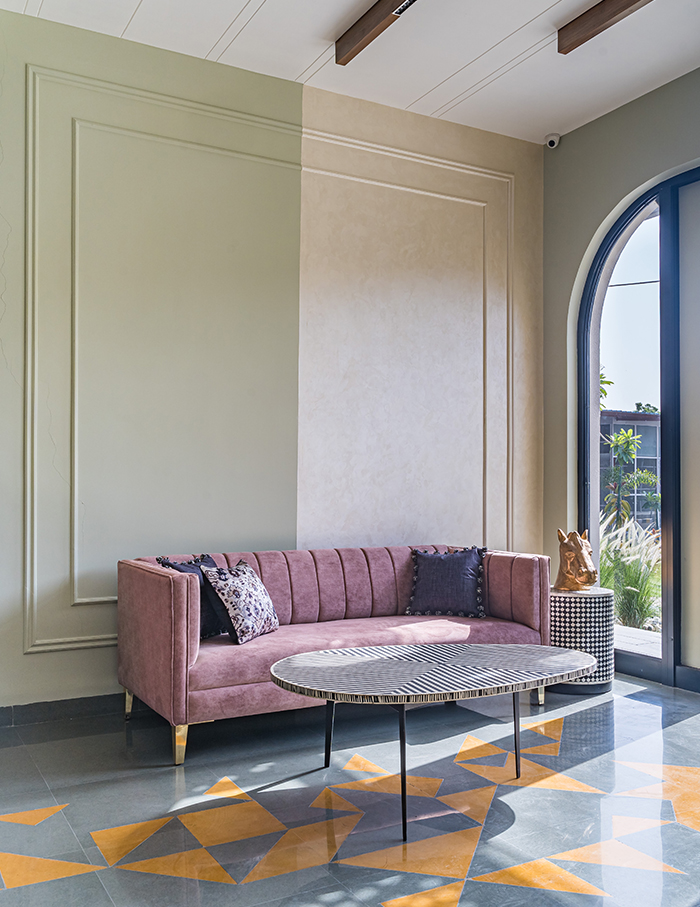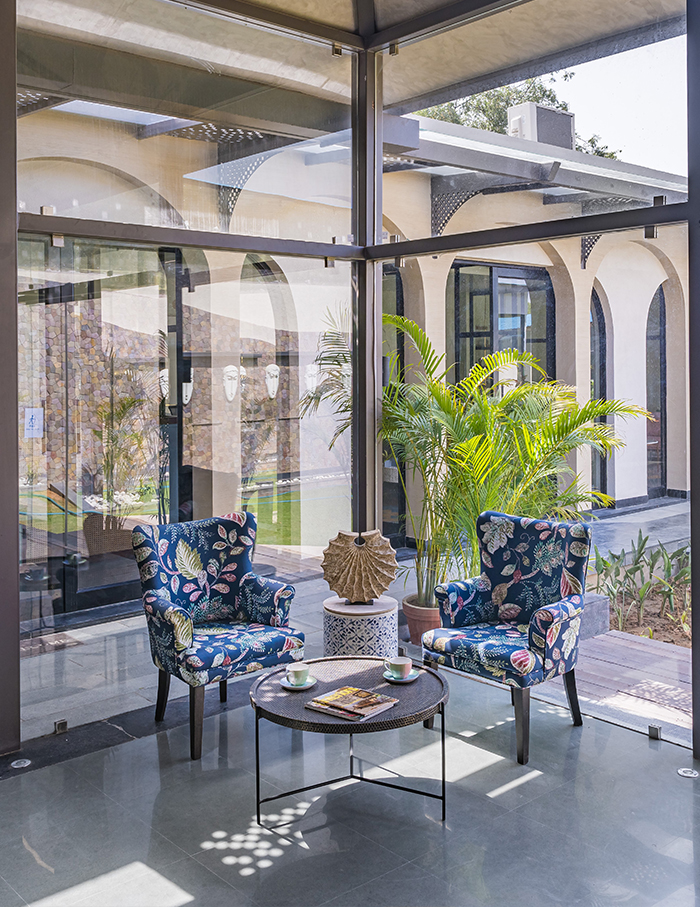 If this office makes you want to revamp your office design, make sure you check Eunoia, a biophilic workspace by tHE gRID Architects!