Trends
The grand reveal: Asian Paints ColourNext unveils the Colour, Wallpaper and definitive trends that'll reign supreme in 2021
APR 23, 2021
| By Vedika Nair
Known for its annual announcements on the Colour of the Year, Wallpaper of the Year and Colour Trends—after months of intensive research, workshops, discussions and collaborations — Asian Paints recently revealed its forecast for 2021! 
"From interior design and architecture to product, textile and fashion design, as well as marketing and technology… the ColourNext forecast looks for inspiration and influences that can resonate with an Indian audience at large," shares Amit Syngle, MD & CEO, Asian Paints. 
With this 18th edition of ColourNext, Asian Paints inspires a multitude of design disciplines! Read on to get acquainted with this year's trends… 
Colour of the Year 2021: CHERISH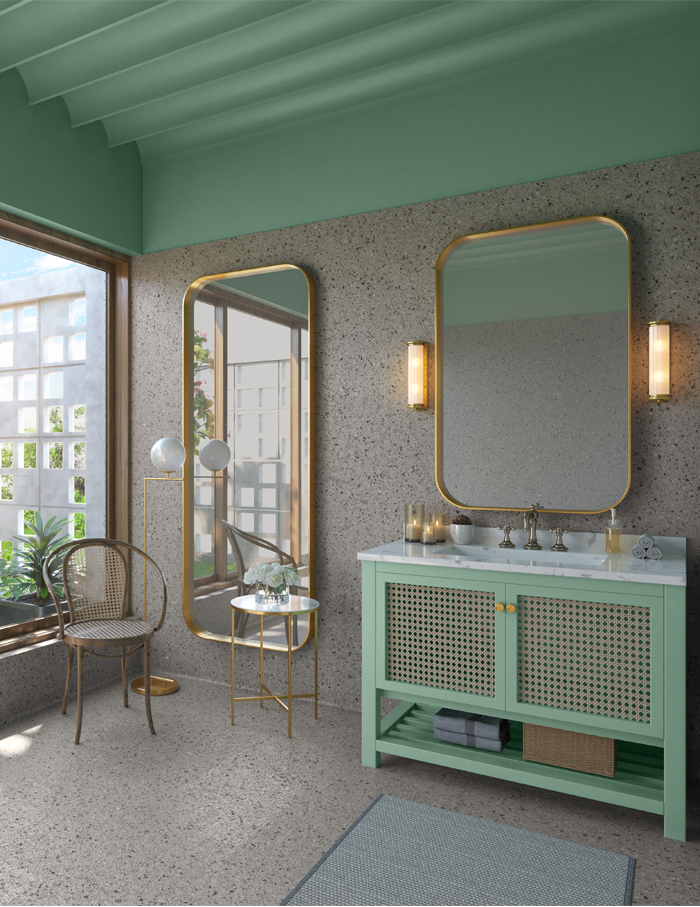 While 2020 was full of hard lessons, it's taught us the importance of endurance. Restorative yet effervescent, Cherish makes you appreciate the fleeting joys of life. The nurturing, humble and fresh hue is infused with a sense of balance. Neither too warm nor cool, the minty green tint focuses on growth, while the hint of blue it carries is rejuvenating. It focuses on celebrating the most beautiful concepts and moments of life.
Wallpaper of the Year 2021: JAIPUR GEMINI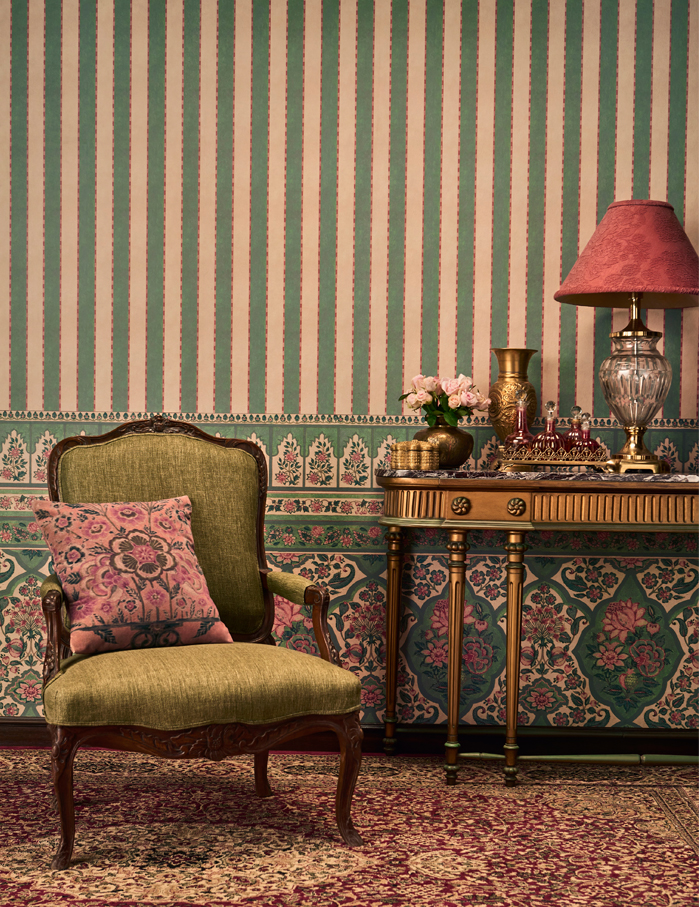 In 2021, we're reminded of the importance of life, of living each day to the fullest. The exquisite and timeless Jaipur Gemini, designed by Sabyasachi for Nilaya, allows the past to flow into the present through its stately stripes that are reminiscent of royal hunting tents and their lavish decorations. Strength and positivity emanate from this radiant design reminding us that life hurries on, so we must slow down and take in all the beauty that surrounds us.
Colour trend 1: HABITAT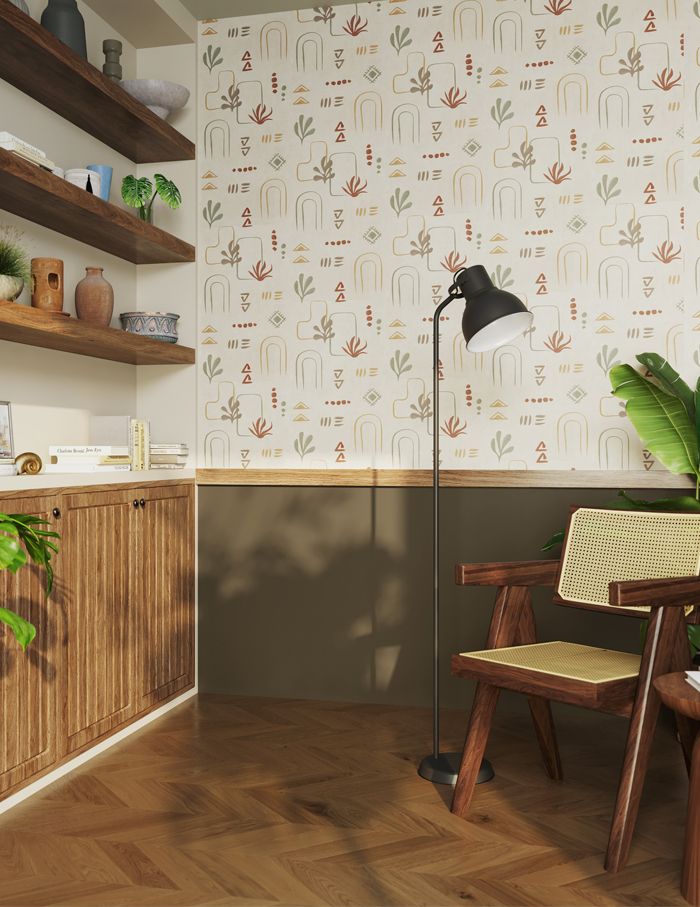 Rooted in qualities like rejuvenation, coexistence and healing, Habitat gives us a chance to reflect. A humbling reality check, its palette grows from humility and seeks balance within nature. Earthy shades of green and brown represent forests, moss-laden barks, stones and natural elements. The neutral hues infuse optimism through yellow and teal tints that are inspired by sunlight and water.
Colour trend 2: A HOME NEW WORLD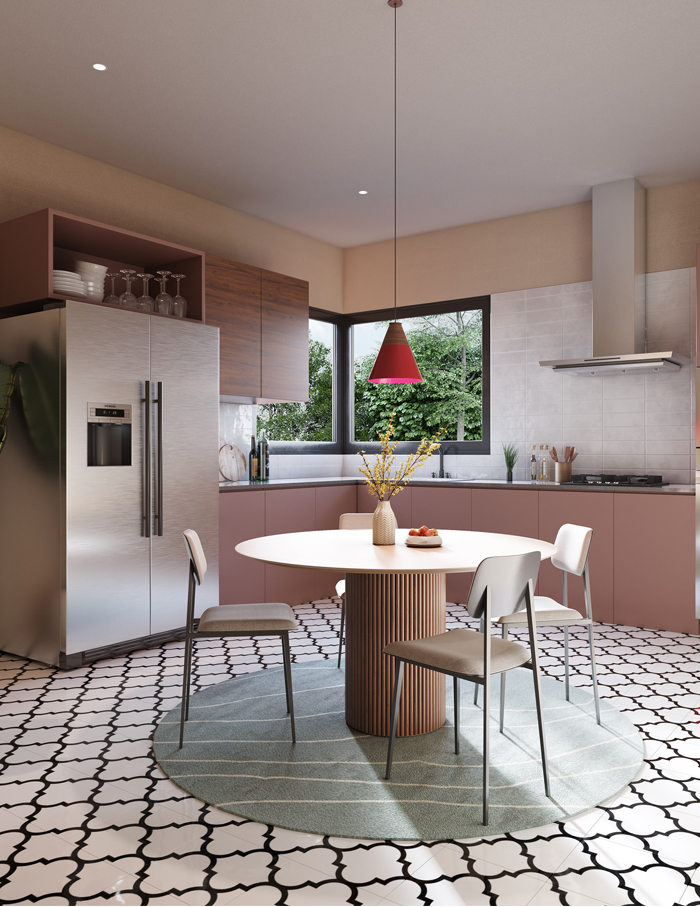 This past year at home has made us rethink our connection to the spaces we inhabit. Our homes have become an entire ecosystem that constantly evolves to become ergonomic, convenient, efficient, flexible and comfortable. So, a cool colour palette combines fresh and vibrant hues that enliven spaces, while the deep and resolute dark blue and clear light grey create a calm and positive aura.
Colour trend 3: FELICITY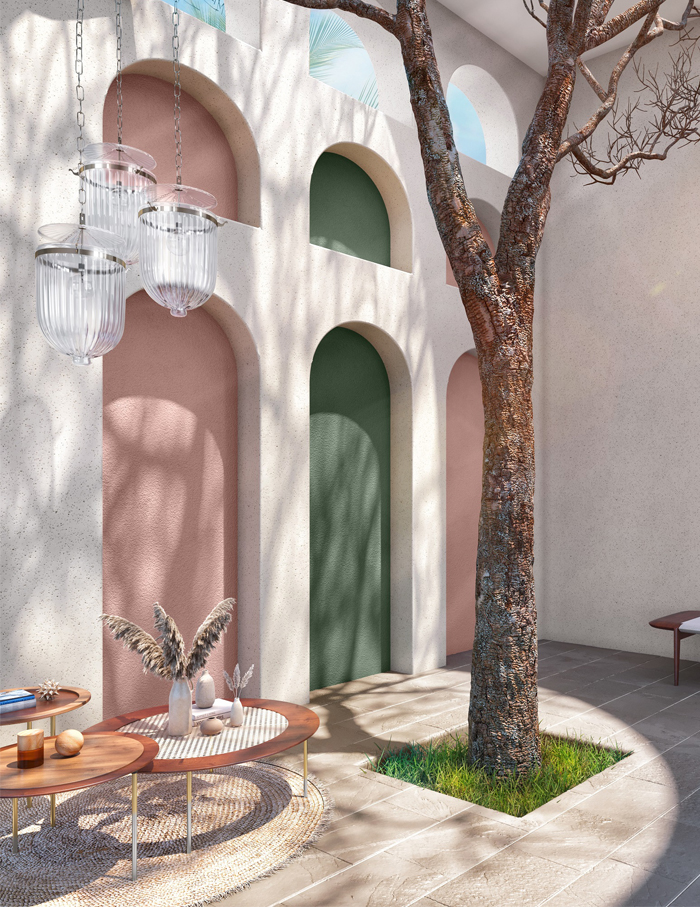 Driven by self-reflection and consciousness, Felicity is inspired by the need to consume things that possess real value over the flaunt of ephemeral elements. Indulgence takes a backseat as we surround ourselves with things that beautify our minds and offer comfort. This palette is suffused with a timeless charm—classic hues come with a dense and absorbing quality, balanced by pale, dye-like, natural colours. The muted grey-blue, soft beige and airy sage free draw inspiration from midcentury graphics and patterns, while white binds the palette together.
Colour trend 4: Z FUTURES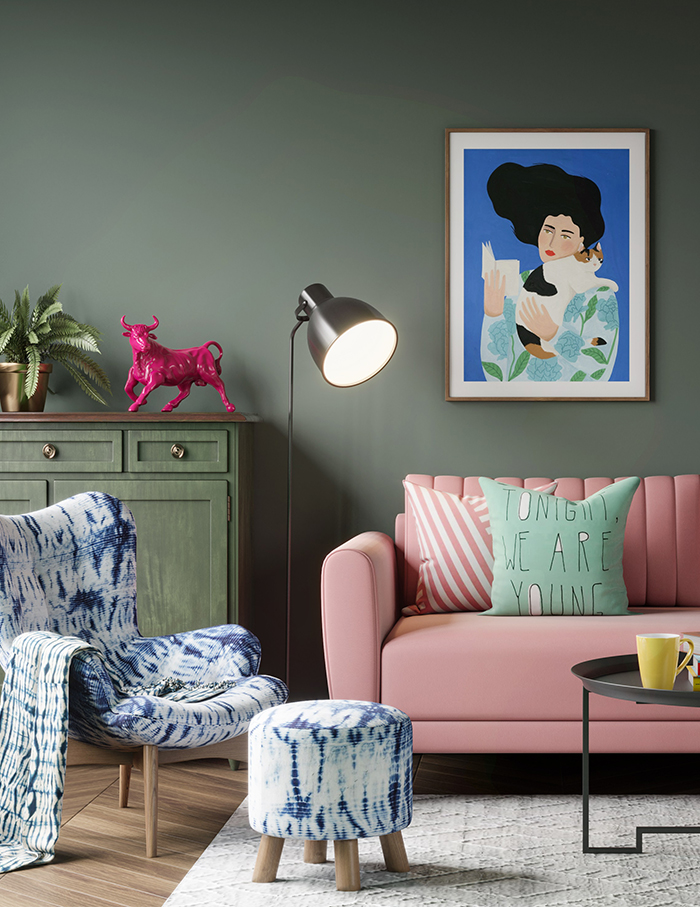 Inspired by the self-assured, liberal and fluid attitude of Gen Z, this trend harvests a youthful spirit of adventure mixed with the calm of domestic bliss. It infuses unusual contrasts that express the generation's inclusive and tolerant mindset. Therefore, light and airy hues are juxtaposed with dark shades to bring out assembled oddities. Fearless bright orange, confident bottle green and endless dark grey add vibrancy, while a light pink, powder blue and subtle grey highlight the generation's maturity and clarity.
All photographs courtesy Asian Paints