Design
LAYER and Bang & Olufsen present Beosound Balance by combining the best of design and technology
OCT 13, 2020
| By Aneesha Bhadri
Don't let the sleek and sculptural look of Beosound Balance fool you. This textile-covered, cylindrical speaker by Benjamin Hubert of experience design agency LAYER for luxury Danish consumer electronics brand Bang & Olufsen is a compact unit that packs a punch.
The Beosound Balance comes with a large base unit, which supports a cylindrical speaker with a touch and voice-activated interface on top. It is driven by an intelligent approach to sound design, and is inspired by household objects rather than high-tech products. LAYER and Bang & Olufsen conducted 18 months of R&D to craft this speaker such that it fills the room with its resonant, 3D sound.
To quote American architect Louis Sullivan, form follows function
Its simple, cylindrical base unit resembles a plinth supporting an artwork or vase and disrupts the 'mono-block' format of most conventional speakers. Styled specifically for indoor use, it can be placed on the floor, a shelf or mantle.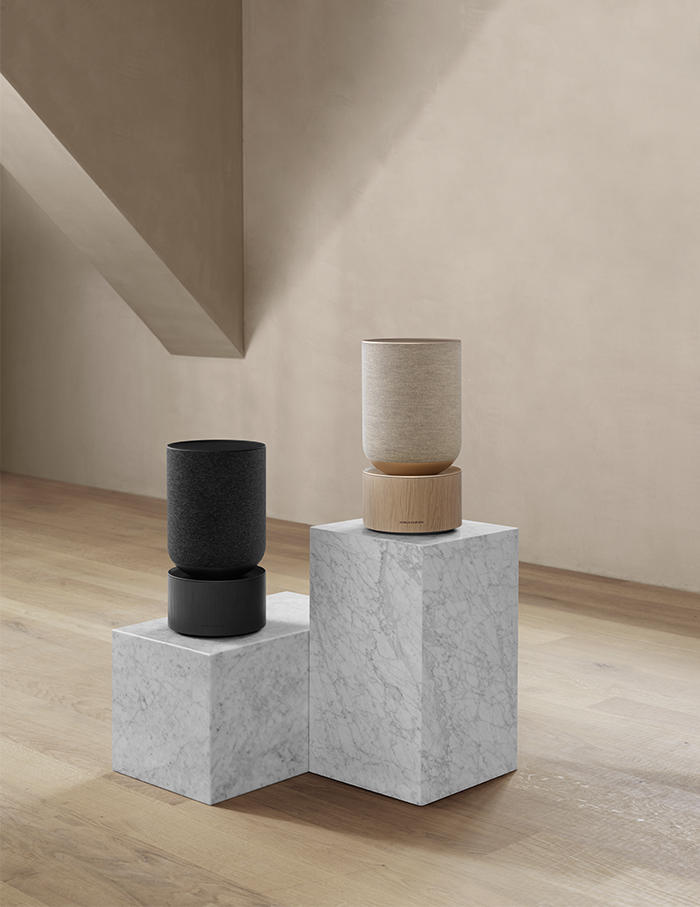 The timber base contains a large, omnidirectional bass speaker driver, which is vertically oriented and topped with a metal mesh dish mimicking a Fibonacci sequence. Bass is reflected off the rounded metal portion at the top, maximising its acoustics and providing a rich, dynamic sound. The sculpted upper unit contains the mid and top-end drivers, which complete the warm, well-balanced audio performance. These drivers provide directional audio and are located under a knitted Kvadrat textile cover.
Materials have a beauty that's within and without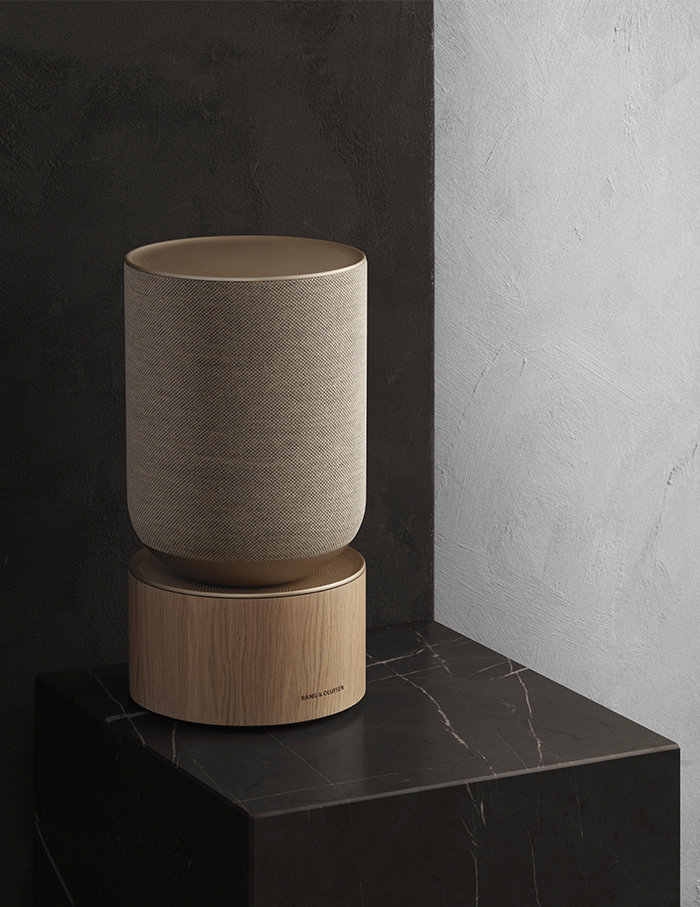 To underline its identity as a domestic object, Beosound Balance is made using materials associated with homeware and soft furnishings rather than tech products. Its base unit is made using solid timber, which conveys an artisanal quality as well as offers superior sound resonance. The upper unit is wrapped in Kvadrat textile, often used to make interior upholstery, while the metal reflector and the interface panel composed of pressed aluminium are inspired by finely crafted tableware.
When design meets technology, the result is twice as functional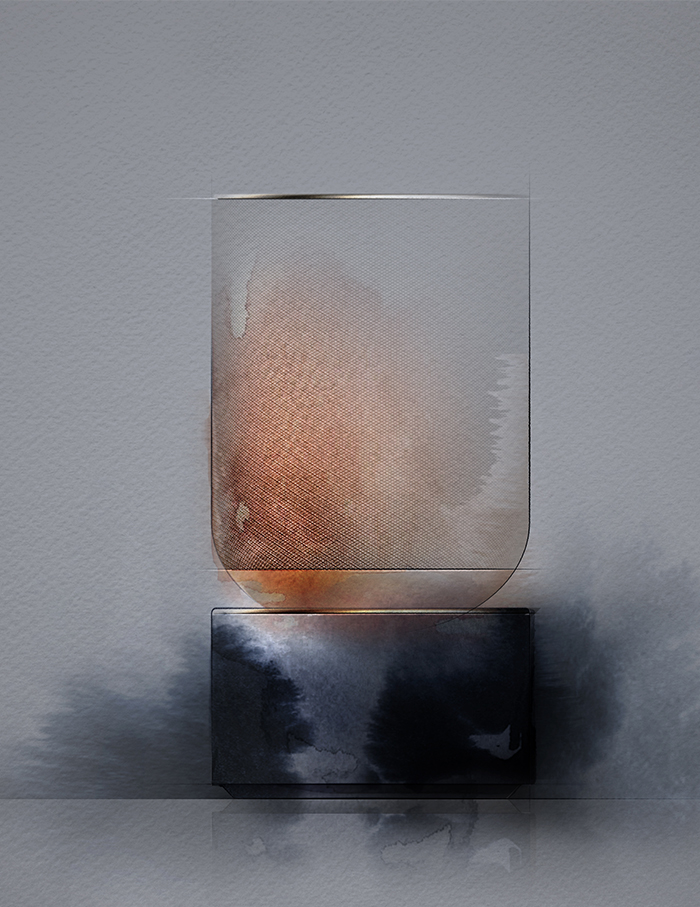 The intuitive, touch-sensitive interface at the top of the unit allows users to control volume and track settings using gestures. This is done with the help of symbols that are etched into the aluminium surface using a micro laser and illuminated by LEDs.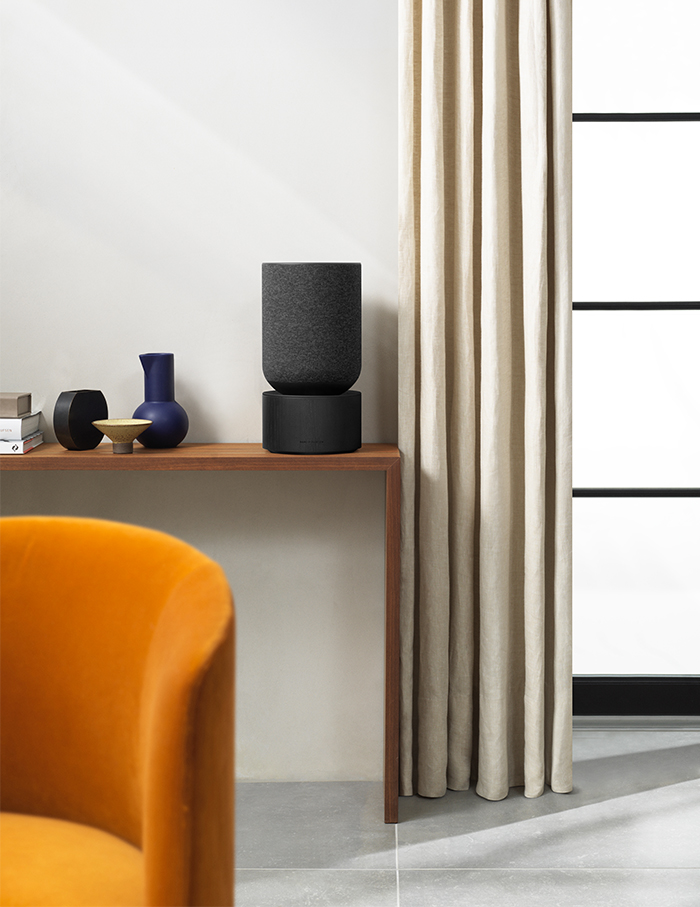 While setting up Beosound Balance for the first time, the speaker guides you through the active room compensation technology that enables it to analyse the room with an internal microphone and create a set of user-defined filters that compensate for sound reflections. Using high and low frequencies to analyse the room, the unit customises and modulates the sound for optimal performance.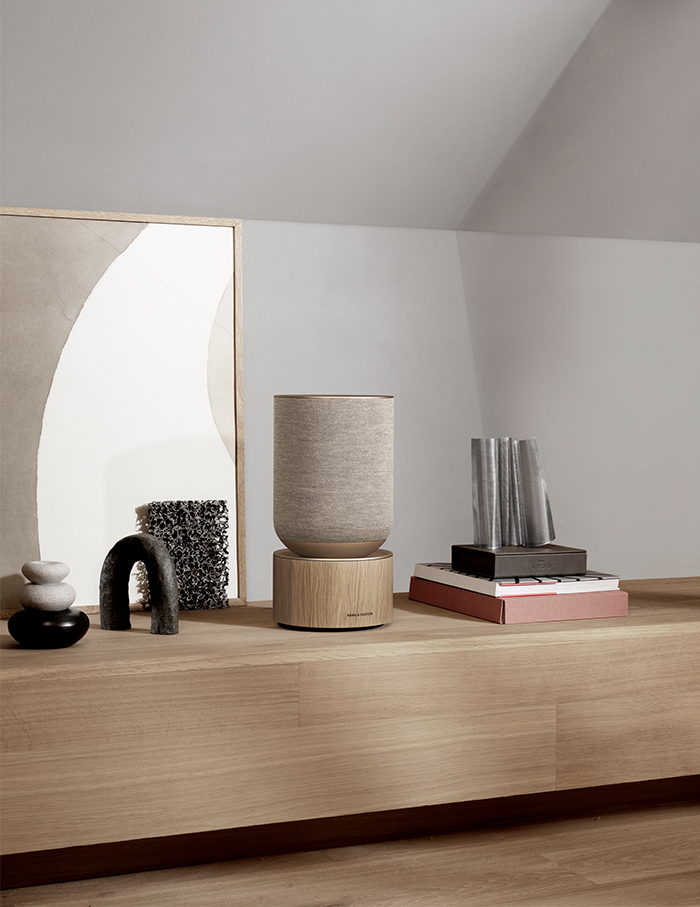 "With Beosound Balance, we wanted to create a sculptural object for the home, while still offering the performance of high-end audio equipment. The pure, geometric volumes of this intuitive product deliver an acoustic performance within the domestic environment it is intended for, without compromising on sound quality," says Hubert, founder of LAYER.