Design
The Circus Canteen by Multitude of Sins in Bangalore brews together an eccentric concoction of upcycled ingredients
APR 21, 2022
| By Rhea Sinha
Taking an acrobatic leap of faith, BigTop by Multitude Of Sins is a farm-to-table eatery brewing a quintessentially Indian cauldron of unconventional upcycled visuals. 
Christened 'The Circus Canteen' as a part of the premises of Bangalore Creative Circus, the 2,134 sq ft cafe pieced together by principal designer Smita Thomas unfurls one man's treasure in what was another man's trash. 
Moulding together a miscellaneous mosaic of eccentric elements sourced from city-wide waste donation drives, salvage markets, and dump yards the canteen comprises less than 10% of its material garnered afresh, showcasing sustainability at its best.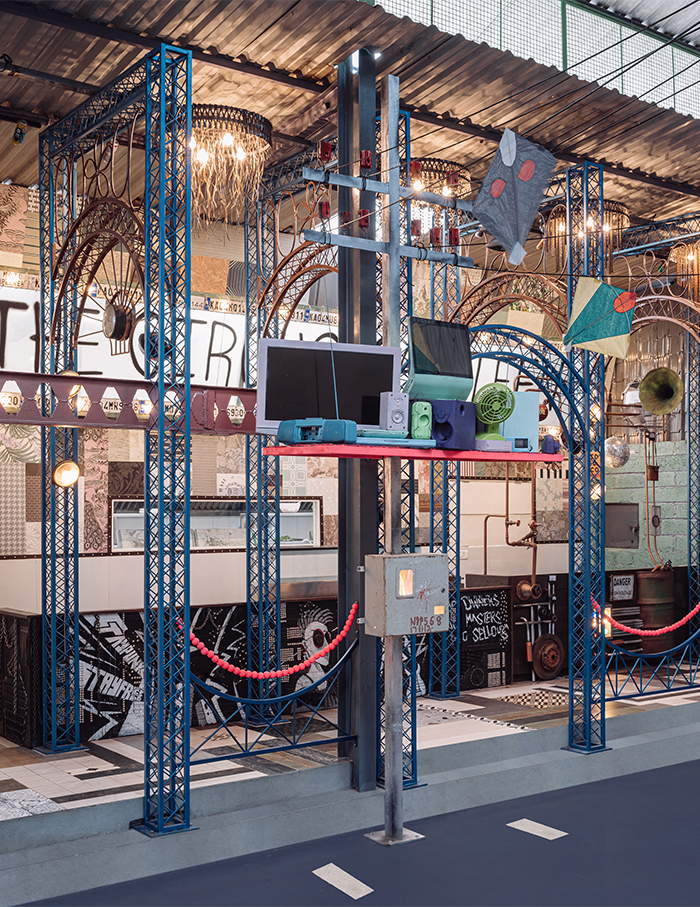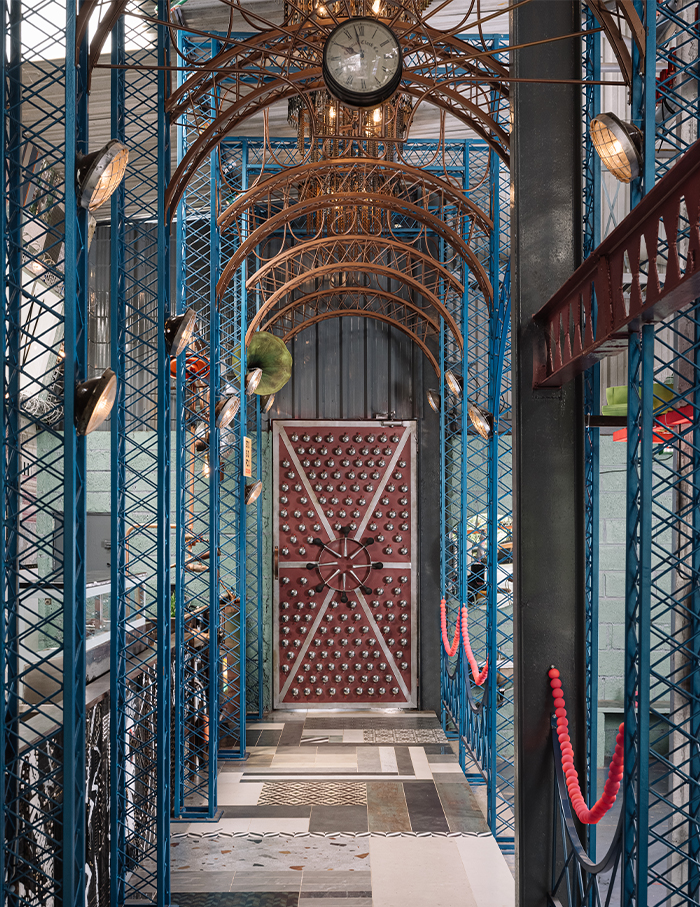 Manifesting a mischievous mood board of  bright hues, bold materials and bespoke upcycled installations the project represents as a beacon of a pressing environmental message. 
Retrofitted with a reborn play of tints and textures, the original door alters into an eye-catching ensemble of octet hand-horns and infinite bicycle bells. A streak of vibrant teal toned scrap metal arches welcome the customers into the space with a zesty energy right from their entry.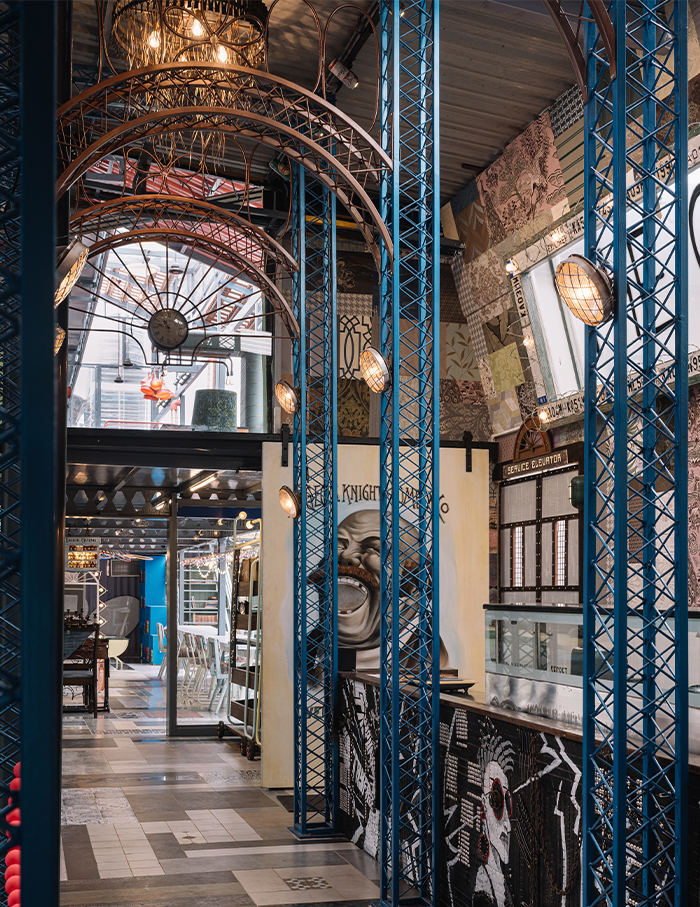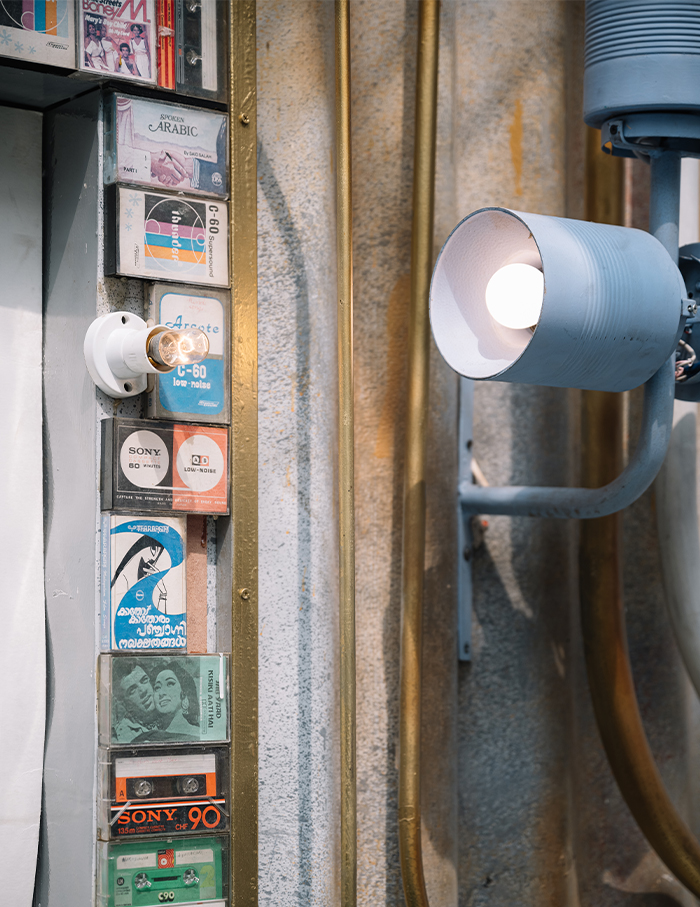 Illustrating an imposing presence, the passageway axis is decked with grunge chandeliers made up of bike chains, metal filings and refurbished vehicle headlights. 
Adjacent, an electric pole salvaged from a scrapyard accessorised with inanimate electric appliances bathed in peppy paints makes for an unexpected art installation.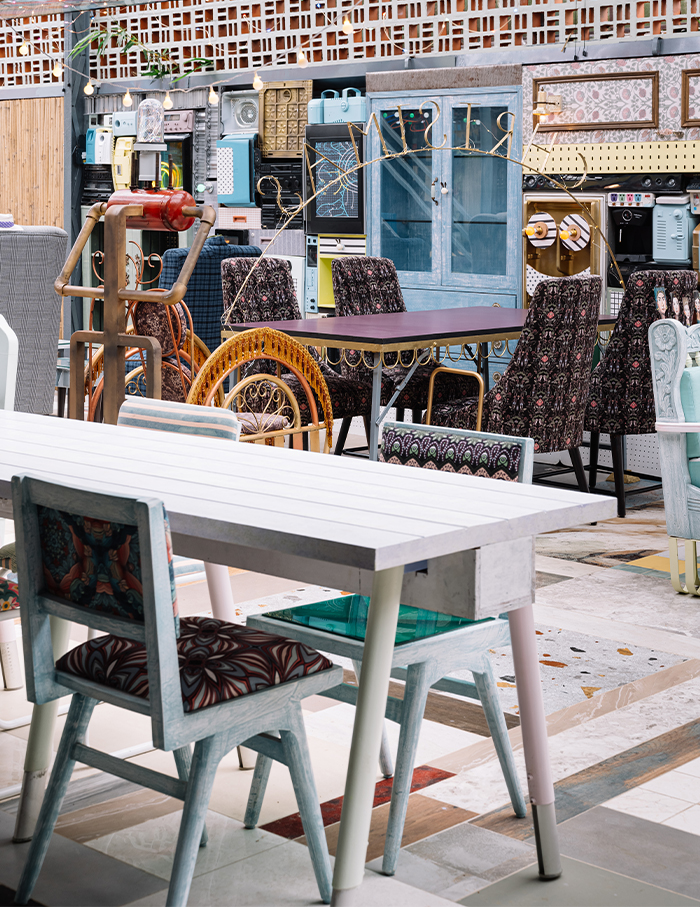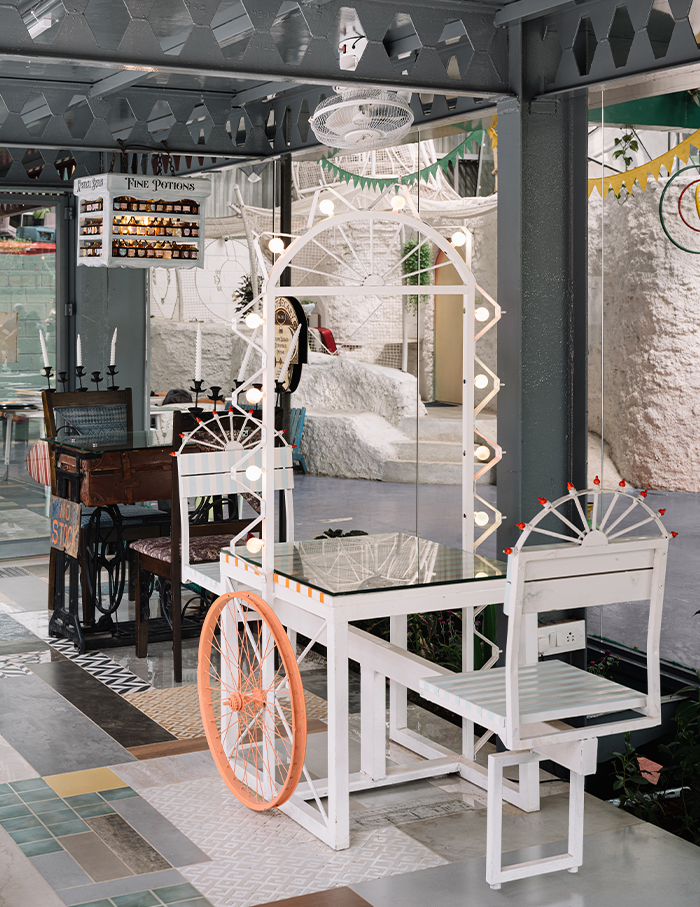 Paying a humble homage to 'haathgaadis', a fleet of custom-built food carts finished in pastel tints embody the cafe's produce-to-plate notion in a new light. 
A peculiar tetris-like puzzle, the eatery's flooring features an assemblage of discarded display samples from ceramic stores and the active sites of other fellow designers, stitching together an inimitable tapestry.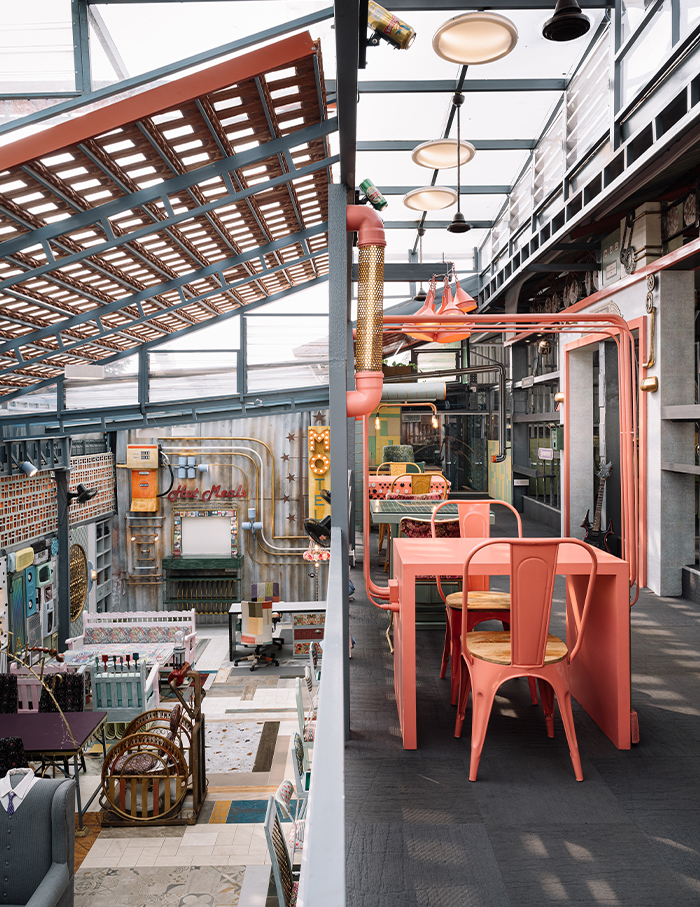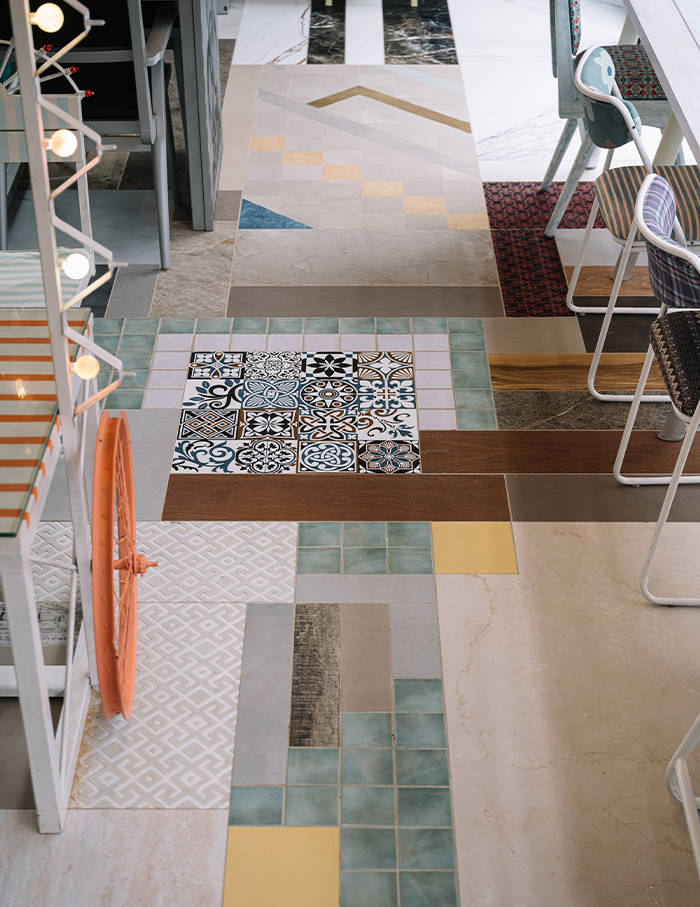 Peeking through the glass lined periphery of the cafeteria, are glimpses of the kaleidoscopic dining section. With each table in the two-storied joint encapsulating an exclusive transportive experience, the diner may select any nook that their curious journey may feel compelled to take as they devour the delectable carte curated by Chef Nayantara Bagla.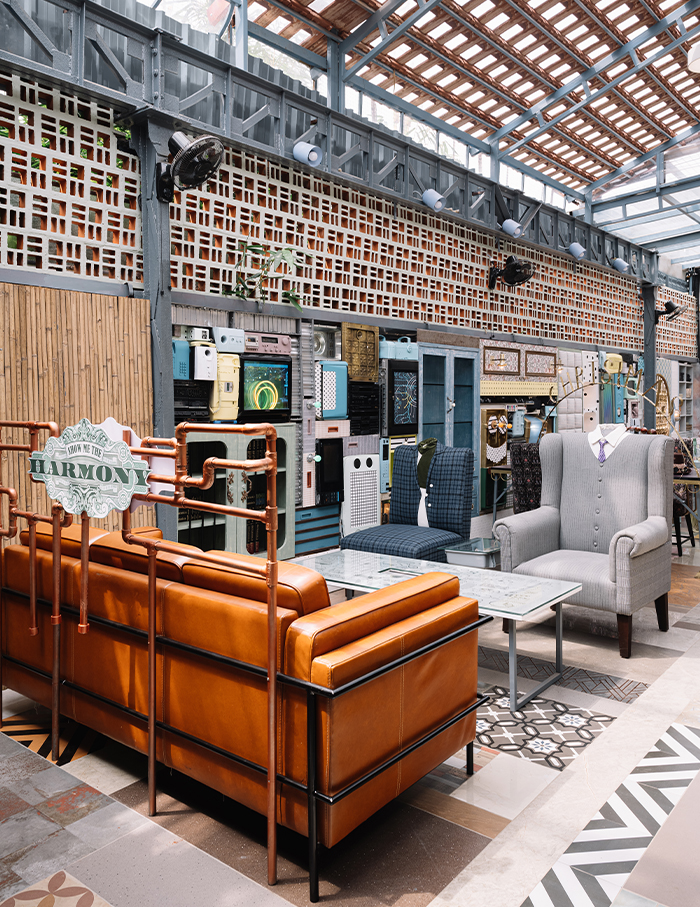 Stealing the show in the dining section, the mammoth community table section finished in whitewashed reclaimed pine wood and one-of-its-kind refurbished chairs exhibits an eclectic visual palette.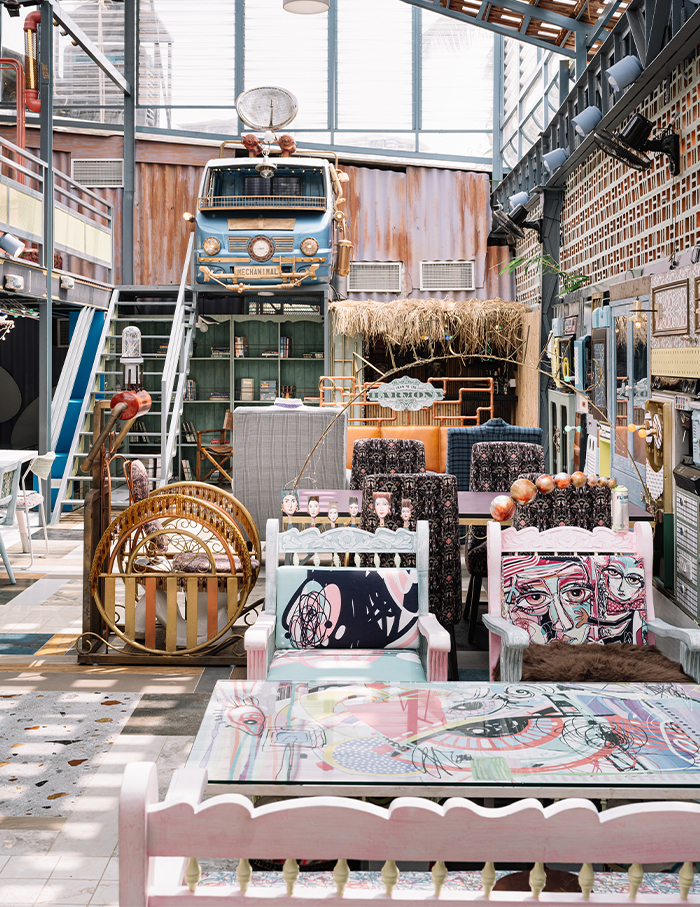 The focal point of the canteen's facade, an accent collage wall modelling a mishmash of e-waste, sanitary fixtures, and discarded furniture assembles a whimsical work of art.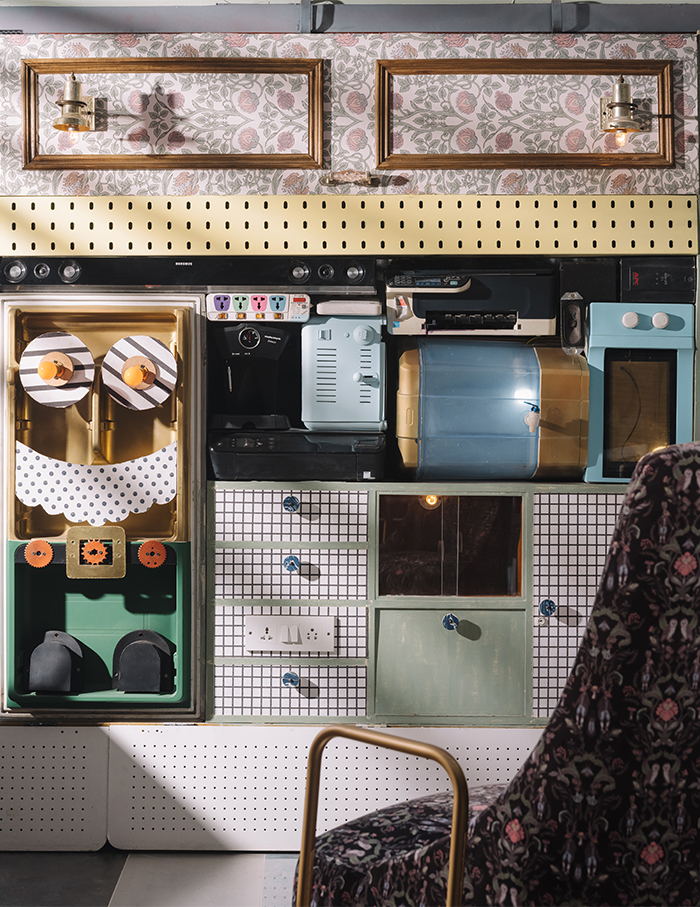 On the upper level, the magnum opus of the milieu, a partition system that stands at the ambit amidst the dinette and community desk space looks over the striking interiors of BCC. 
Graced by the artistic community at Bangalore Creative Circus, The Circus Canteen narrates a nostalgic trip inspired by unshackled creative expression. Reimagining an artistic amalgam of aesthetics entwined with utility in its regenerative culture. 
Scroll down to see more glimpses of  The Circus Canteen by Multitude Of  Sins: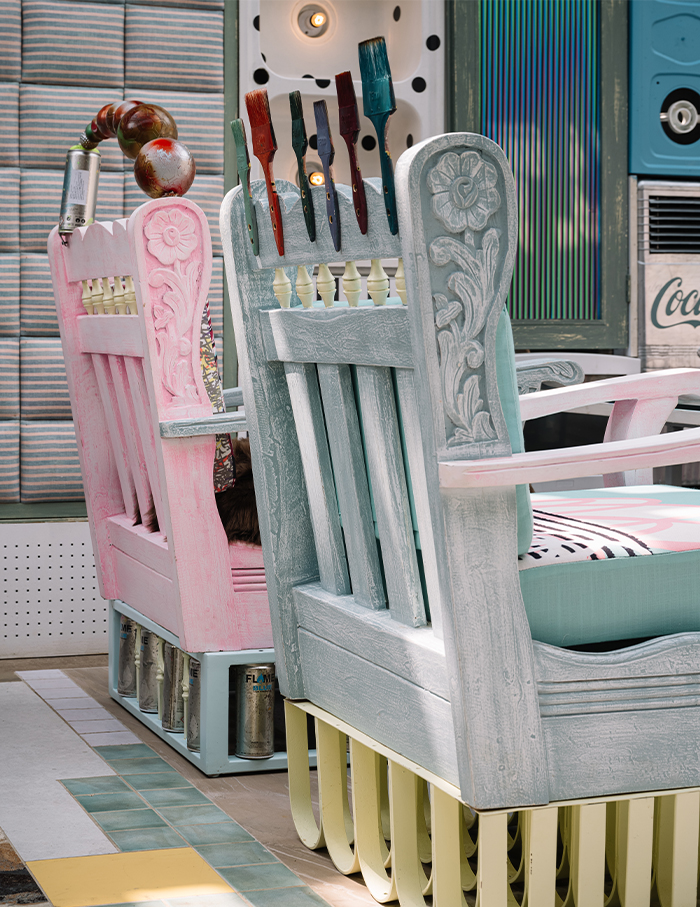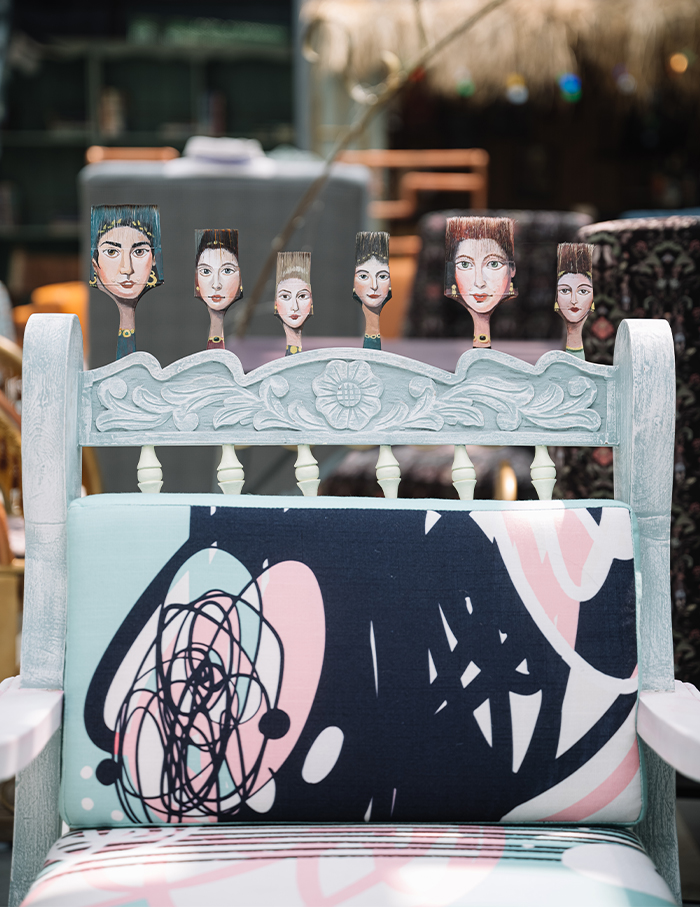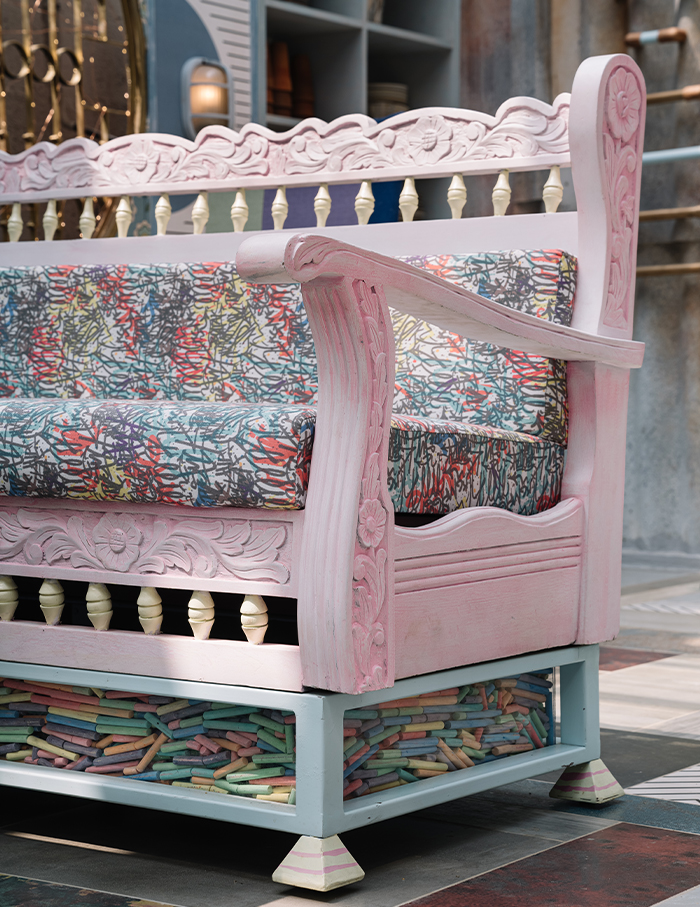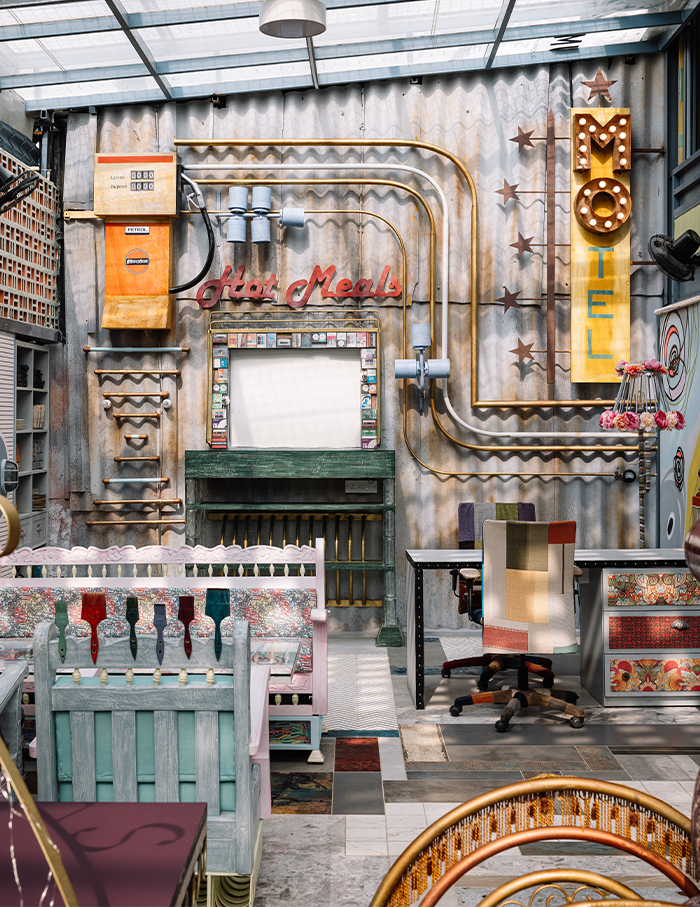 You may also like: Gawky Goose pub and restaurant in Bengaluru by Balan + Nambisan Architects