Homes
The art filled sanctuary of creative duo Monalika Namchoom and Amith Chhabra of Livin' Colors Design is warm and eclectic
NOV 16, 2020
| By Sonia Dutt, Monalika Namchoom and Amit Chhabra
We've always believed that a space should have a soul—this is our design philosophy and so, when we finally had a chance to create our home together, it happened almost instinctively. While we didn't go about decorating our abode with a specific theme or plan, all we knew was that it had to embody a lived-in, warm and eclectic feel.
What attracted us to this 5,500 sq ft house when we moved in over a decade ago was not its great design potential but the lush greenery and ample natural light.
While Amith's parents inhabit the ground floor, we live on the first floor with two beagles and our newest housemate, our young daughter. Three rooms, a central lounge area, a cosy dining setup and a kitchen that overlooks the balcony, complete the house.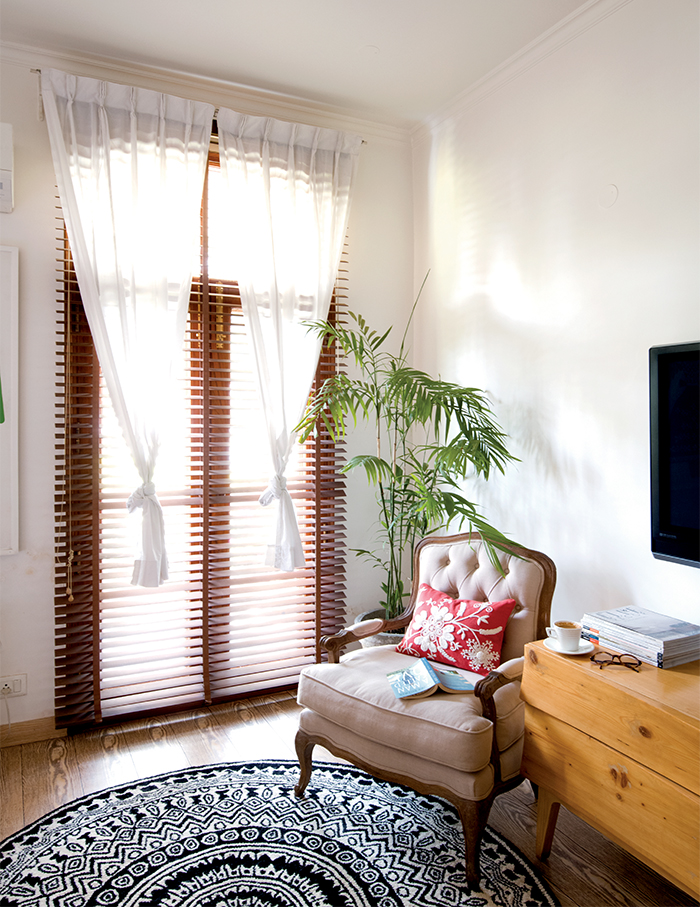 A central lounge area, where we usually unwind, ties all the rooms together. An exposed, distressed white brick wall in this room forms a perfect backdrop to showcase assorted artwork. We love collecting prints when we travel and they are almost like souvenirs from our sojourns.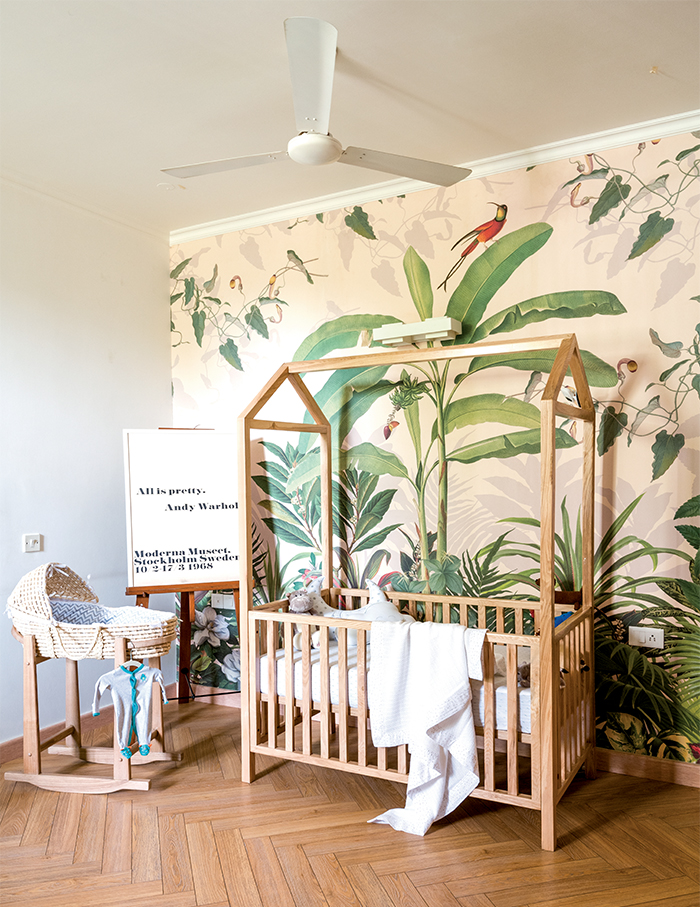 Our favourite room is the grey music den that features a gallery wall with all types of framed art. Most of the furniture has been produced inhouse and these have been placed alongside iconic pieces like the Eames lounge chair and Cassina tables.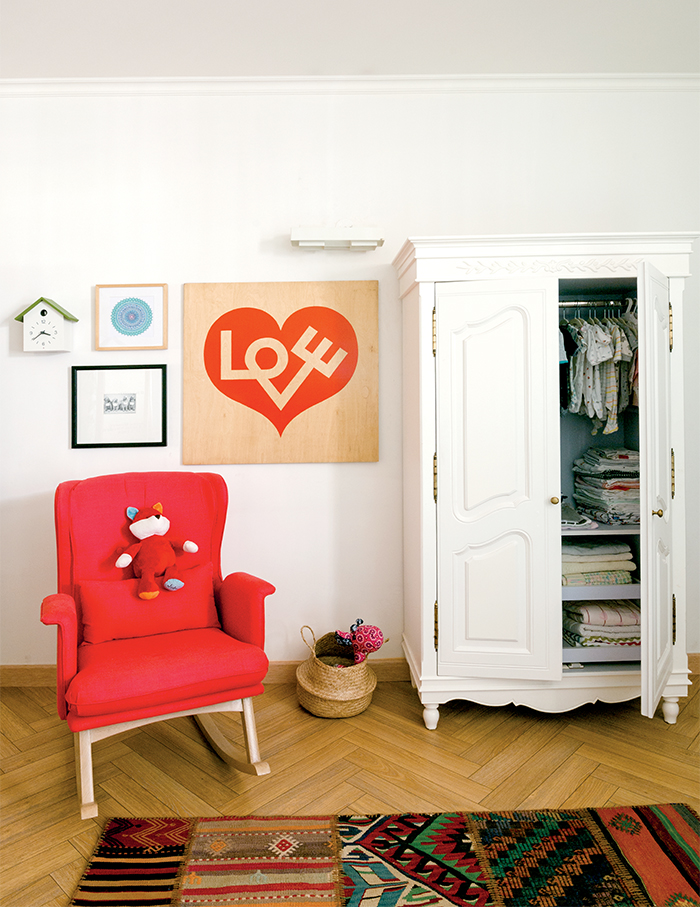 Additionally, various knick-knacks collected over the years create a diverse aesthetic that is a dominant theme running throughout the whole space.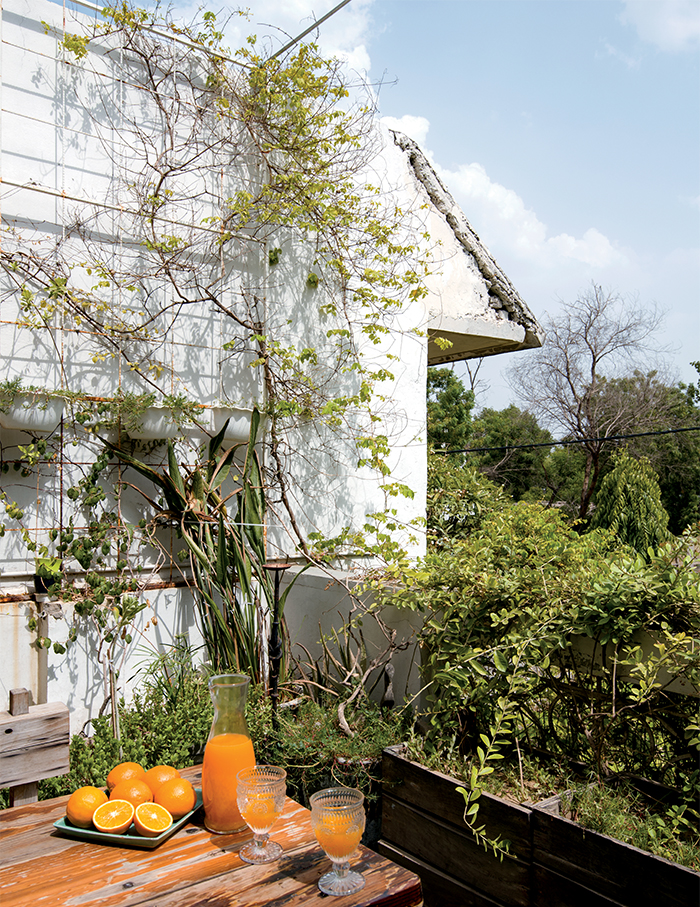 To ensure a feeling of cohesiveness within the residence, the wooden oak herringbone flooring is used throughout. We wanted our abode to make us feel like we are on permanent vacation or rather, a staycation.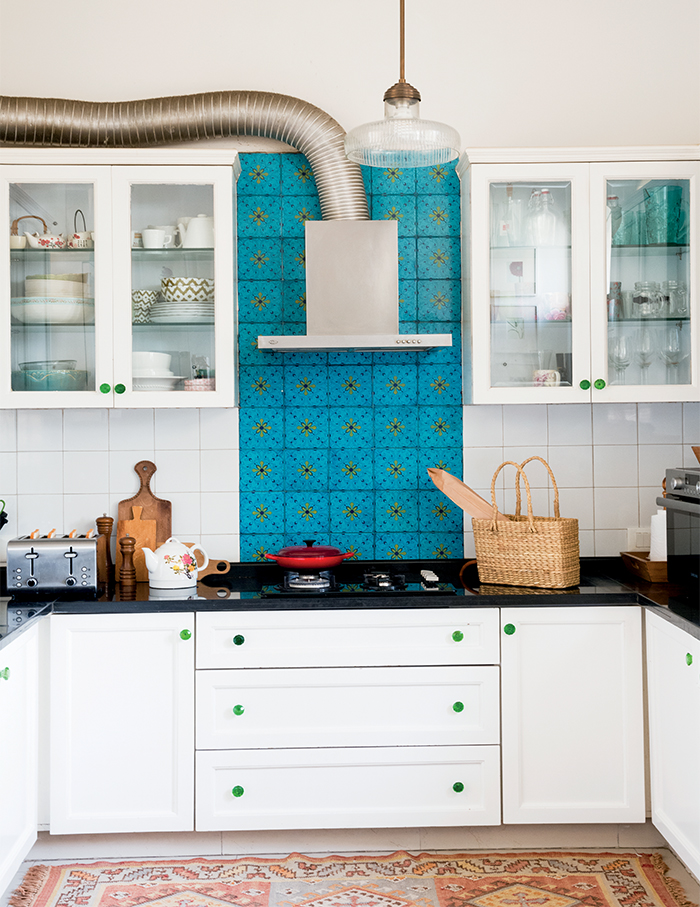 This led us to fashion a bedroom that has been inspired by the breezy vibe of Bali and includes a four-poster bed and sheer drapes. The baby nursery with a tropical theme for our daughter was one of the latest additions, at the time of going to print.