Homes
Take inspiration from architect Ashish Kesurvala's environmentally conscious Ahmedabad abode
JAN 8, 2019
| By Ashish R Kesurvala
When I design a home, the surrounding natural environment is always my first priority. I used the same approach while planning this 7,000 sq ft residential project in a small gated community in Ahmedabad, nestled among dense neem trees.
The simple plan starts with a long central passageway flanked by rooms on either side on both levels, diverging into different pockets of open courts. As each room faces either north or south, they're accustomed to fresh air and warm indirect light, so temperatures stay steady throughout the day.
On the ground floor is a guest bedroom, kitchen, dining space and living area with a 14ft-high wood ceiling, three glass walls and an extended deck.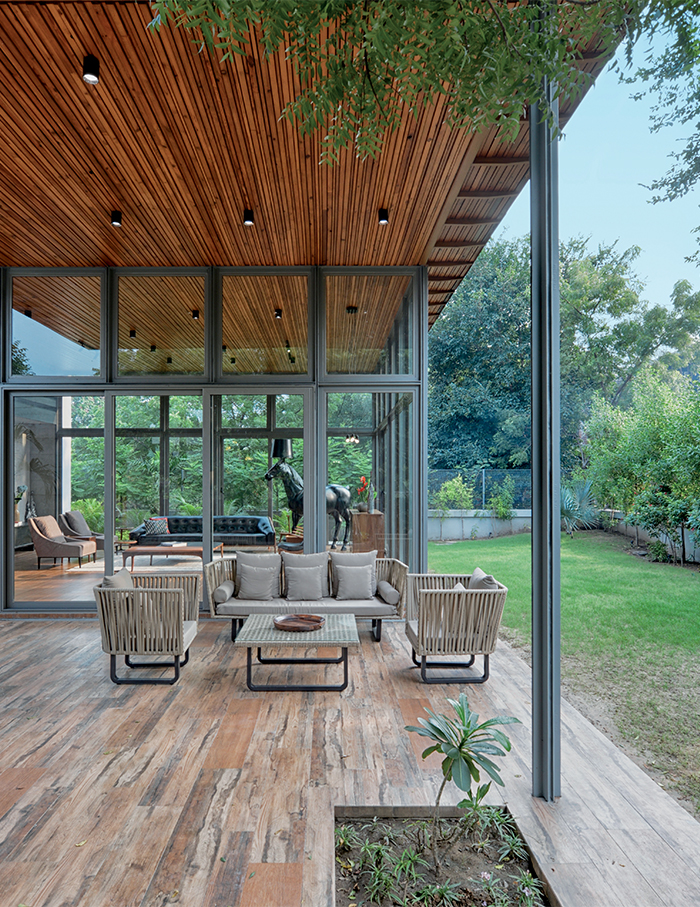 The living room was quite a challenge to design—we had to develop a steel frame to make it as visually light as possible. The frame is almost invisible and the roof extends 15ft to the outside deck…all this would have been impossible to achieve in concrete or brick.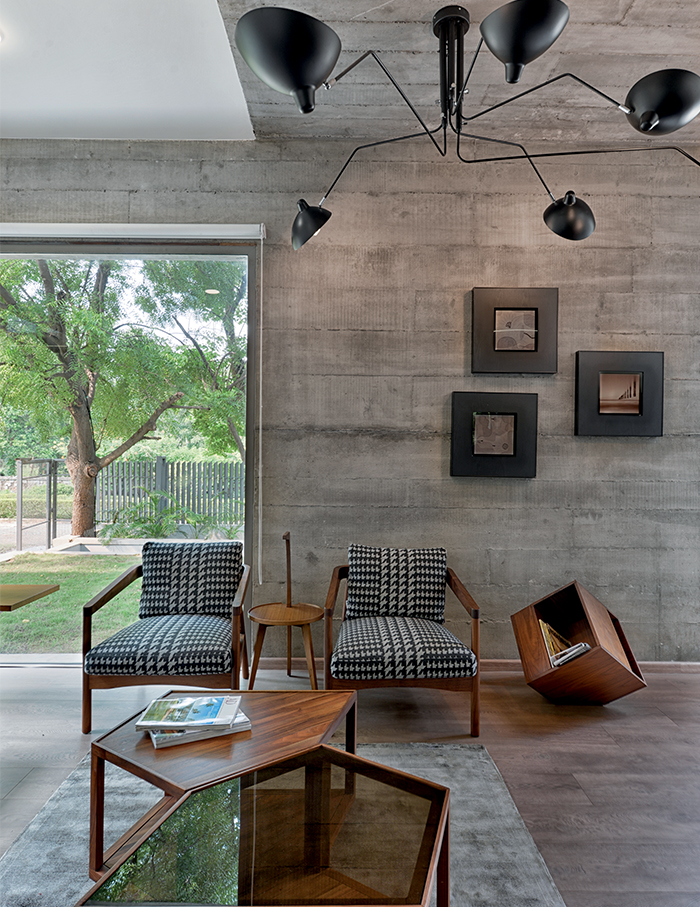 Each of the bedrooms on the first level feature dressing corners and washrooms with a skylight and niche for planters below. I always provide one-of-a-kind staircases in every home, including the two we built here. One is in concrete and wood, with a "graph" railing, while the other is a metal spiral that leads to the terrace.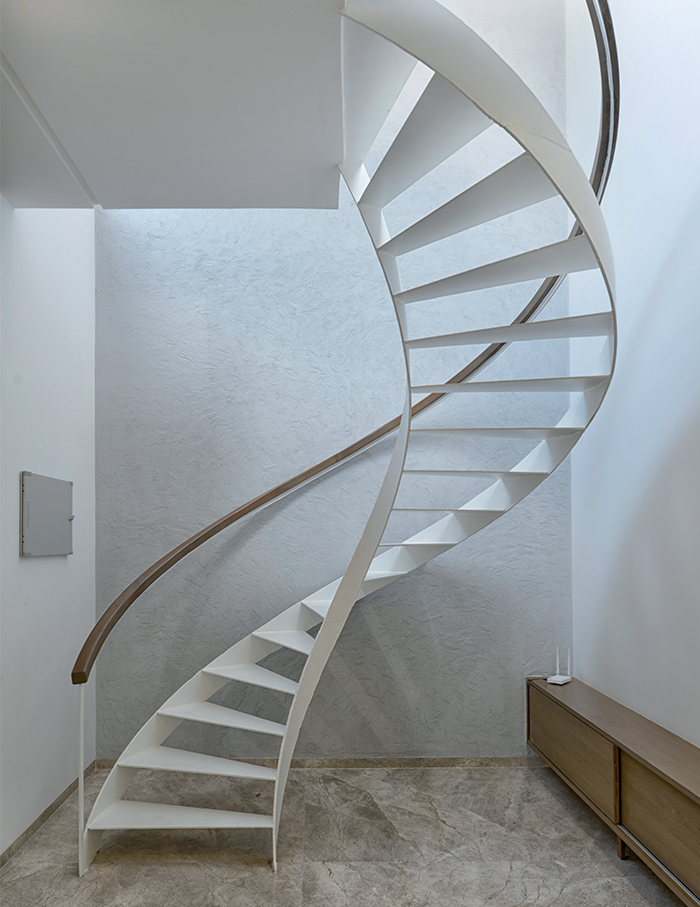 We're strictly minimalist in our meticulous design approach and pay more attention to the overall structure and its natural environs. Therefore, the material palette is subtle, with a consciously restrained use of marble, wood, glass, concrete and painted walls. The raw concrete looks envelopes the outer facade and continues inside, lending the house a refreshingly unique character.