Design
Taj The Trees: WATG and Conran & Partners along with Studio Vikhroli design the new Taj in Mumbai
OCT 19, 2023
| By Team ELLE DECOR India
The Trees is one of India's most sustainably planned mixed-use projects that has been conceptualized and delivered on an urban design vision seldom seen in India. Located near Mumbai's eastern shoreline, adjacent to the largest preserve of mangroves in the region, the former 34-acre factory complex is now a mixed-used, vibrant and livable new district that proactively engages with the city. With residential and commercial enclaves as two distinct bookends, the master plan sites Taj The Trees on the Eastern Express highway as its jewel abutting the site's green heart on the other side which is designed to be the country's first public art and sculpture park.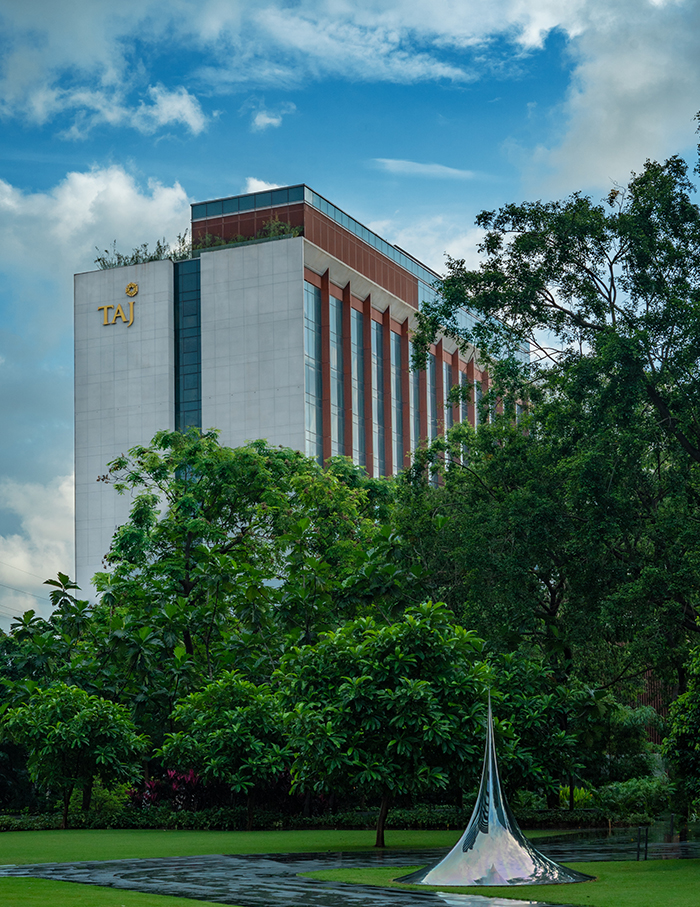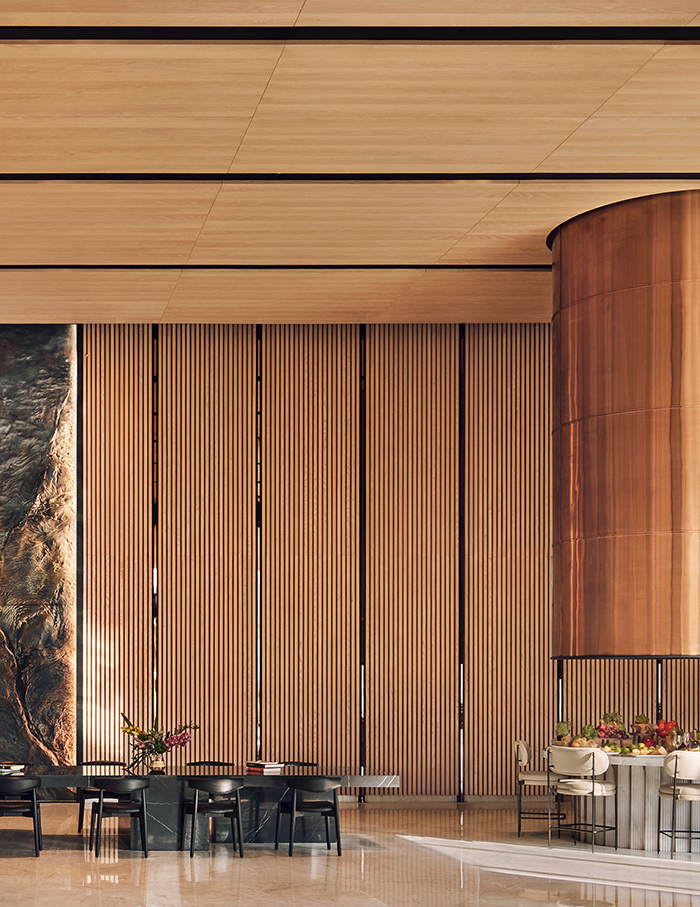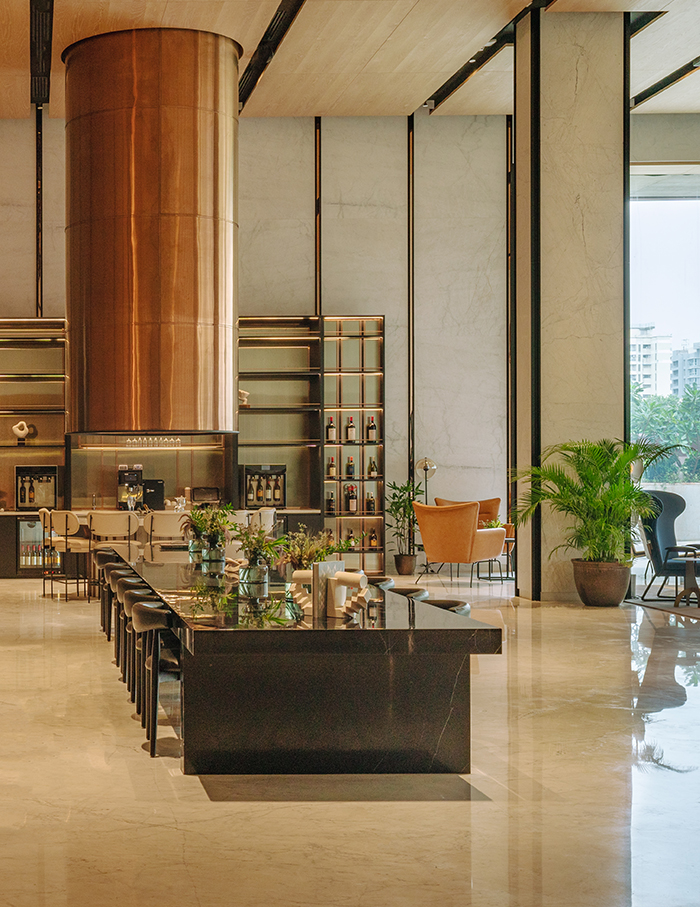 A grade separated drop-off eliminates constrained boundary walls with other uses; materiality reminiscent of the site's rich industrial legacy; an infinity pool that spans the length of the building overlooking the development's green heart; and a bespoke gin distillery bar on the rooftop overlooking the mangroves, are but a few distinguishing characteristics in which the hotel sets itself apart to redefine luxury.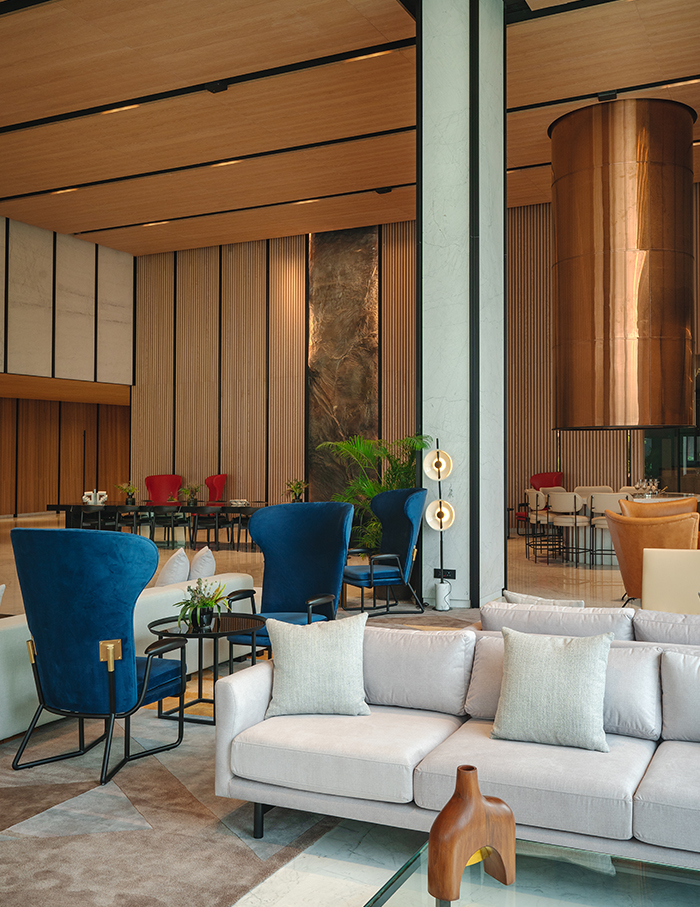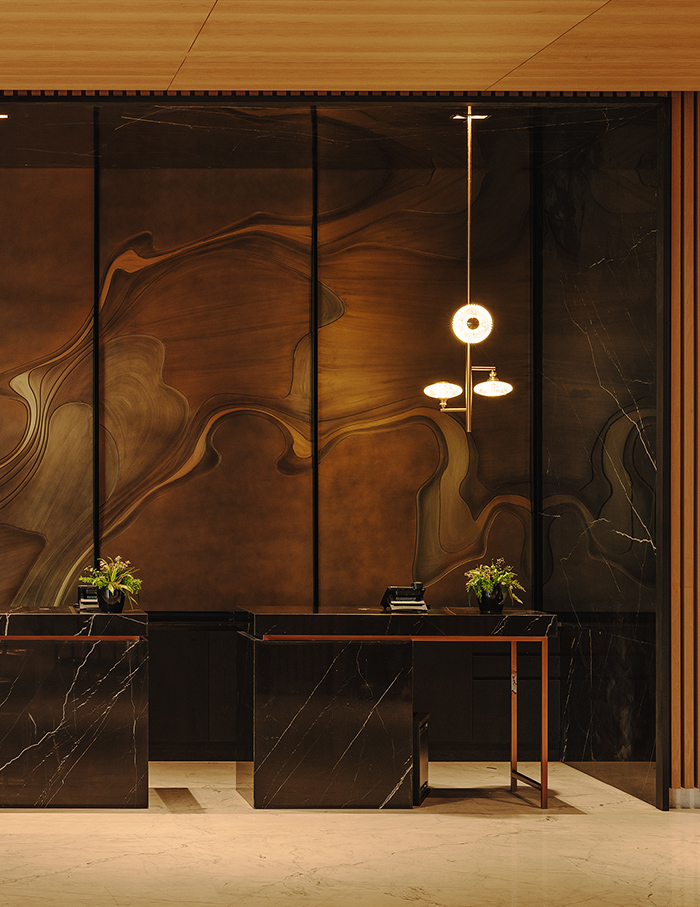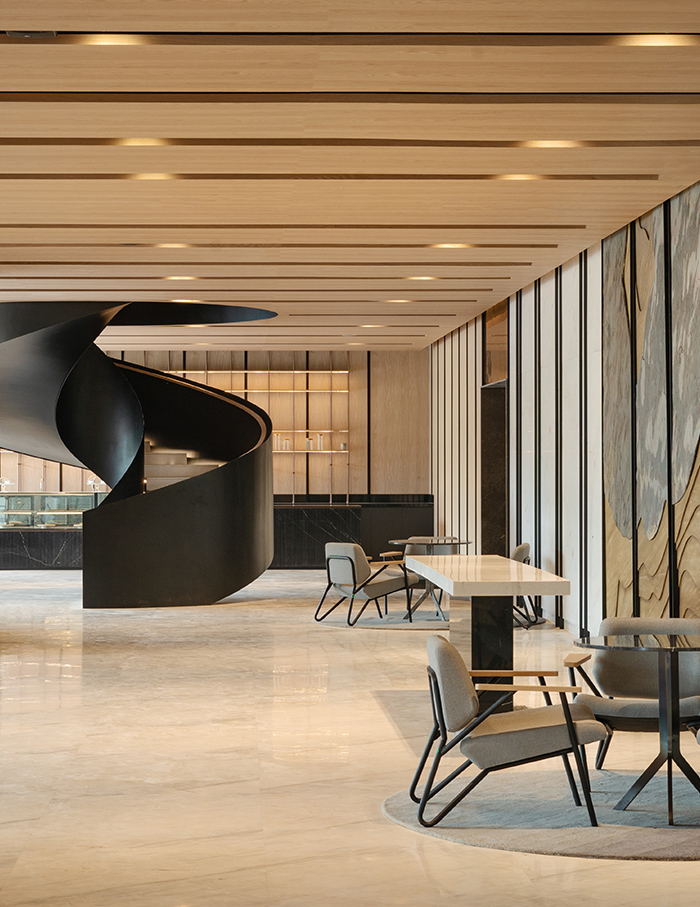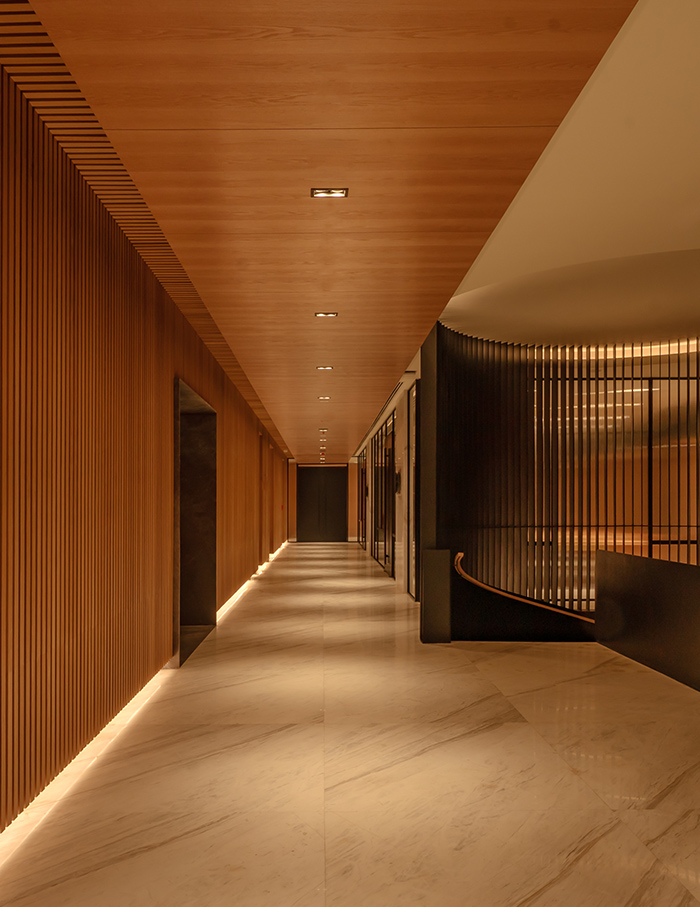 The functional program of the hotel includes a contemporary ballroom, a well-appointed business center with meeting rooms, an executive lounge, generous spa facilities, a fitness centre with leafy views, Shamiana, an all-day dining restaurant, Nonya, a Pan Asian specialty restaurant together with 151 private rooms with green mangrove and verdant sculpture park panoramas.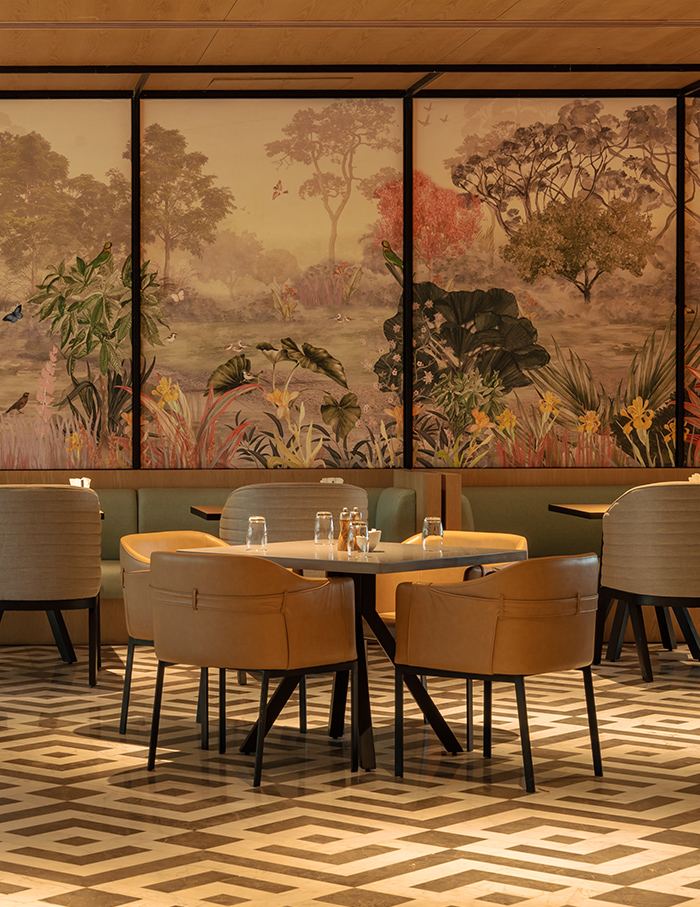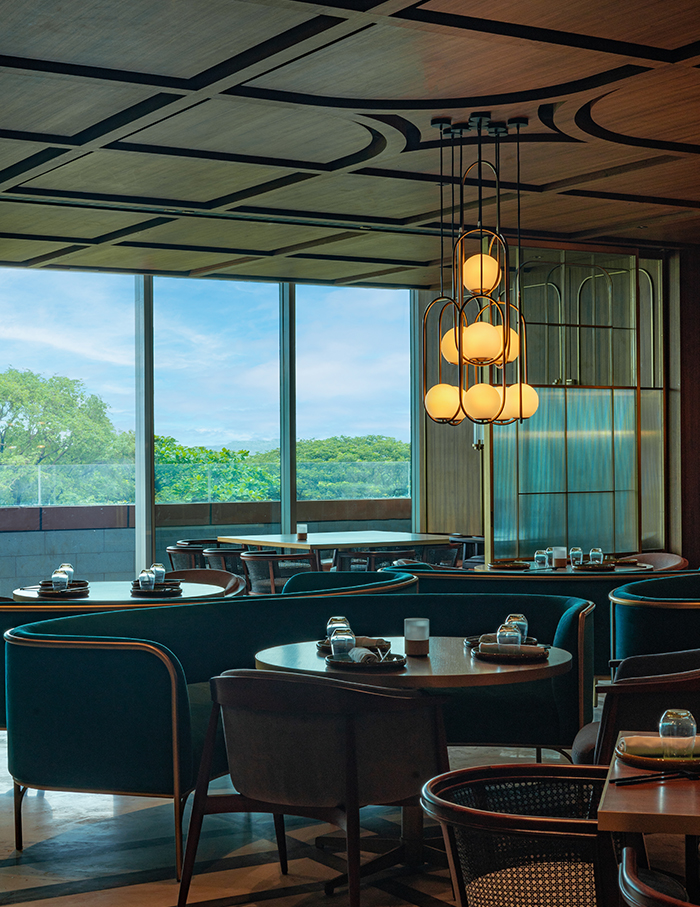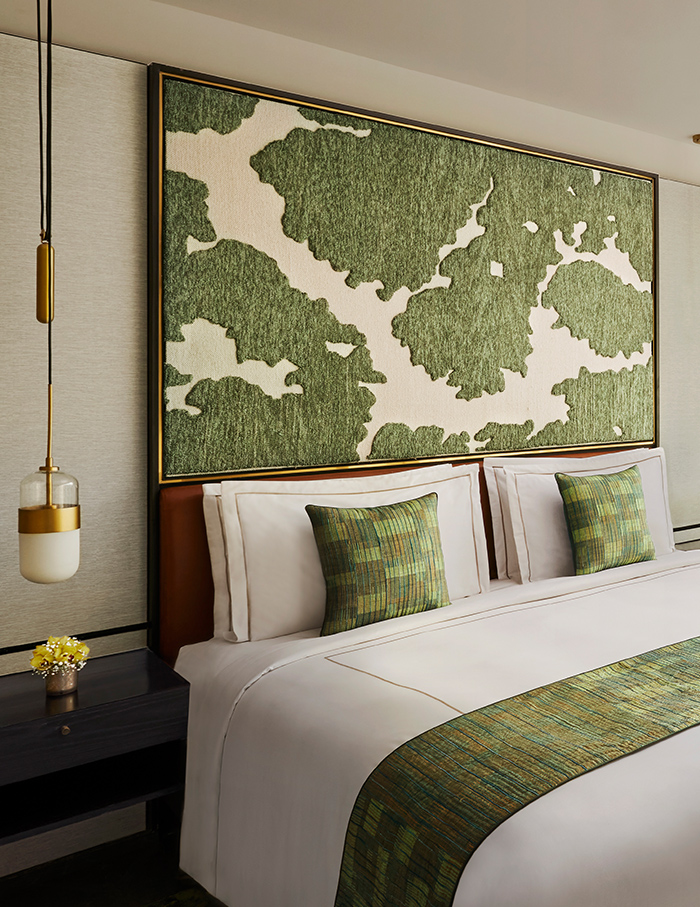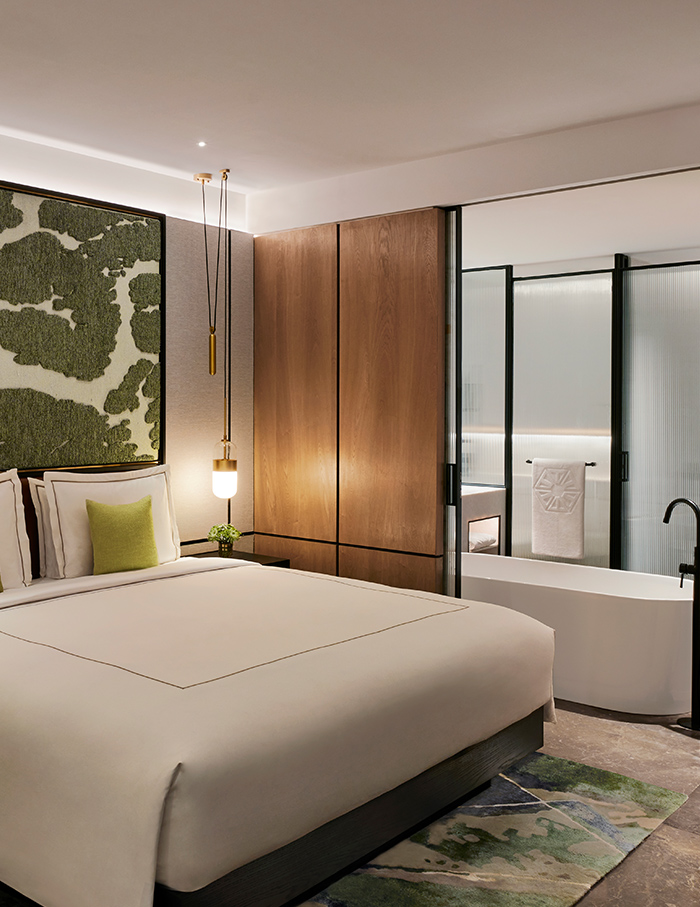 The building envelope below the tower is articulated with a slatted metal edge which makes for a softened but robust base for the building. Owing to the placement of the hotel, all its edges to respond to different urban conditions as frontages in the masterplan creating strong linkages with programmed experience and function at the street level in active dialogue with the masterplan. The building podium is articulated with slatted aluminum with a finish reminiscent of industrial patina that carries reference throughout the site's jewel buildings.
The guest block fenestration on the two viewing fronts form a large unobstructed glass volume punctuated by elegant sail like vertical blade fins rendered in the same material as the podium slats. The two short sides delineate clean solid volumes of the rooms divided by a naturally lit corridor. The interiors speak of a quiet elegance with subtle Art Deco references borrowed from the city's heritage. The rooms have a sense of airy wellbeing with clean lines and well-crafted details in stone, wood and fluted glass.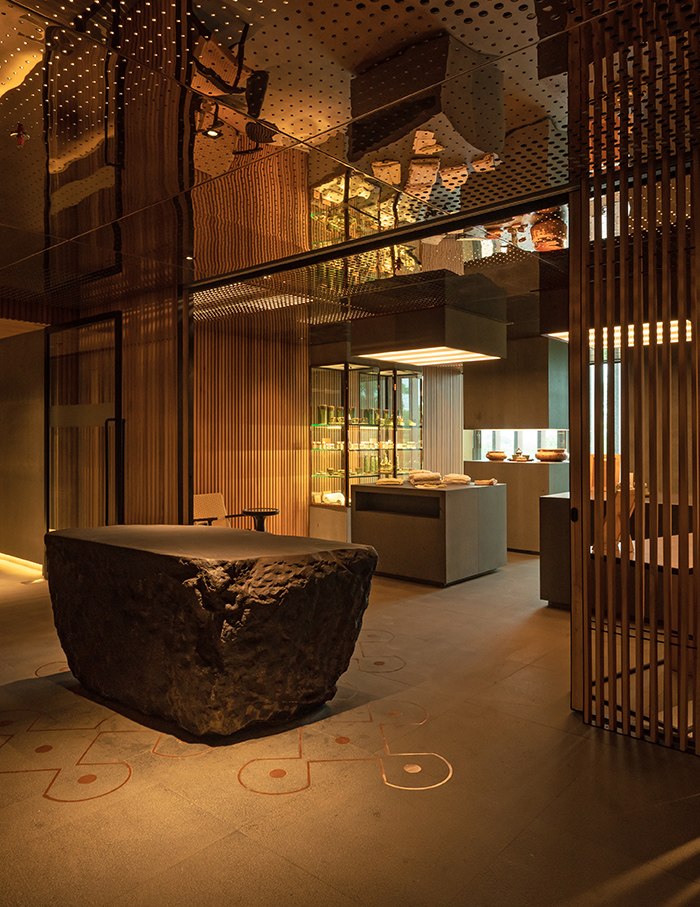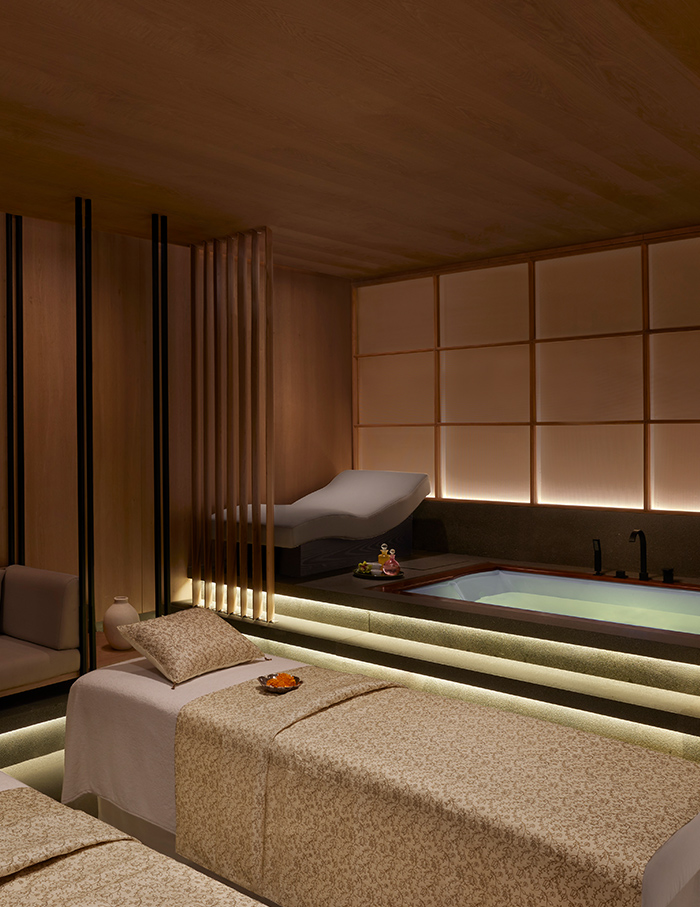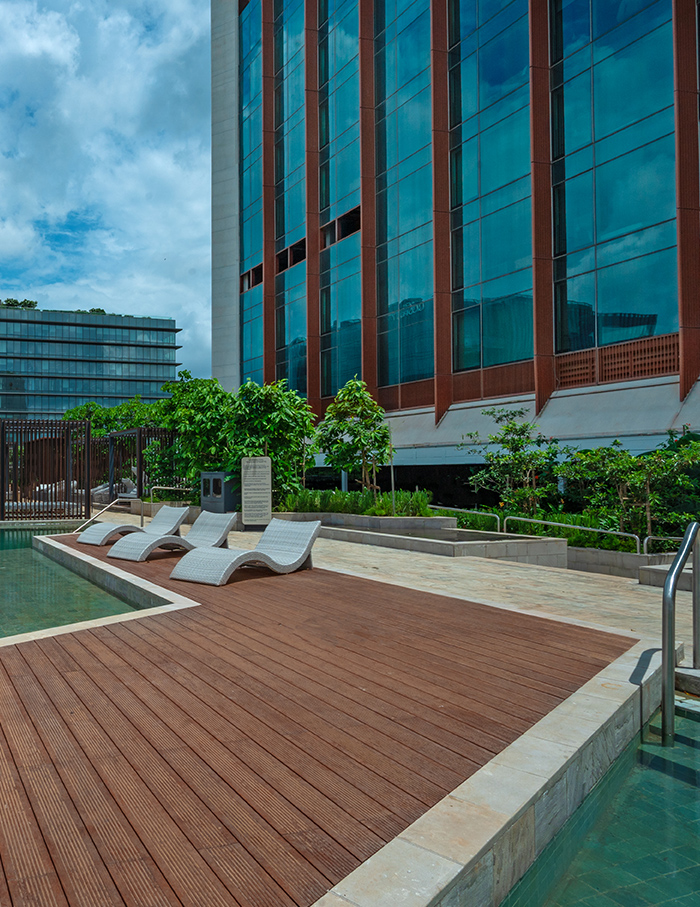 "We believe that the future of hospitality is here and now in Vikhroli. For the first time, both the Tata and Godrej Groups have partnered together to create a one of its kind 5-star property amidst a vibrant, mixed-use, and verdant development of The Trees. We are thankful to all our partners, IHCL, and our own internal teams who have worked tirelessly to bring the best of global hospitality and sustainable luxury to Mumbai." Anubhav Gupta, CEO Vikhroli, Chief ESG, Sustainability & CSR Officer, Godrej Properties
You may also like: Bodh Gaya hotel by SJK Architects chants tenets of Buddhism