Design
Surbhi Bansal of Project 1505 designs a nostalgia-inducing 'office travelogue' for a travel agency
SEP 9, 2020
| By Krisha Godani
With a brief to make a Vastu compliant office, Surbhi Bansal of Project 1505 weaves ancient Vedic principles seamlessly into this 1,125 sq ft modern workspace. The interiors are designed to optimally utilise space, while still maintaining an aesthetic character. 
Set in the southwest corner of a modern office building in Bhilwara, Rajasthan, the office for Mehul Tours and Travels receives ample natural light coming in from the rear. A distinctive Vastu requirement was to have the L-shaped office divided into two clean rectangles.
This is tackled by creating two zones: The 'arrival' and the 'terminal'. While the former includes the reception and an enquiry room, the latter houses cabins for the agency's directors, an executive lounge, a multi-use work area, a conference room and all utilities.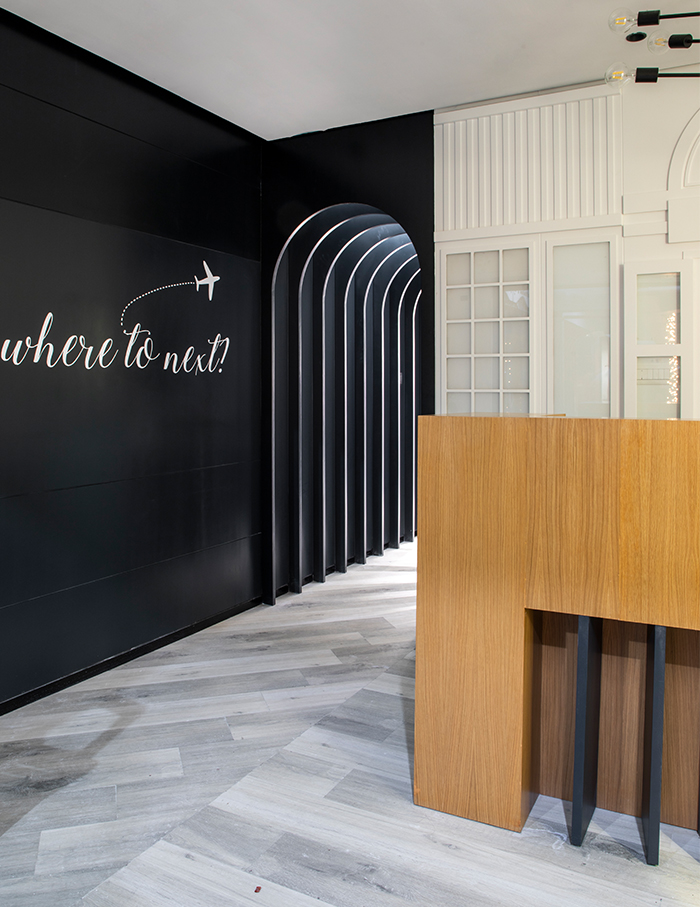 A quirky backdrop is made using white-washed door panels to represent different parts of the world. It is set against a sophisticated red oak reception desk. At night, the pristine white on the walls, which is so luminous, reflects its own light.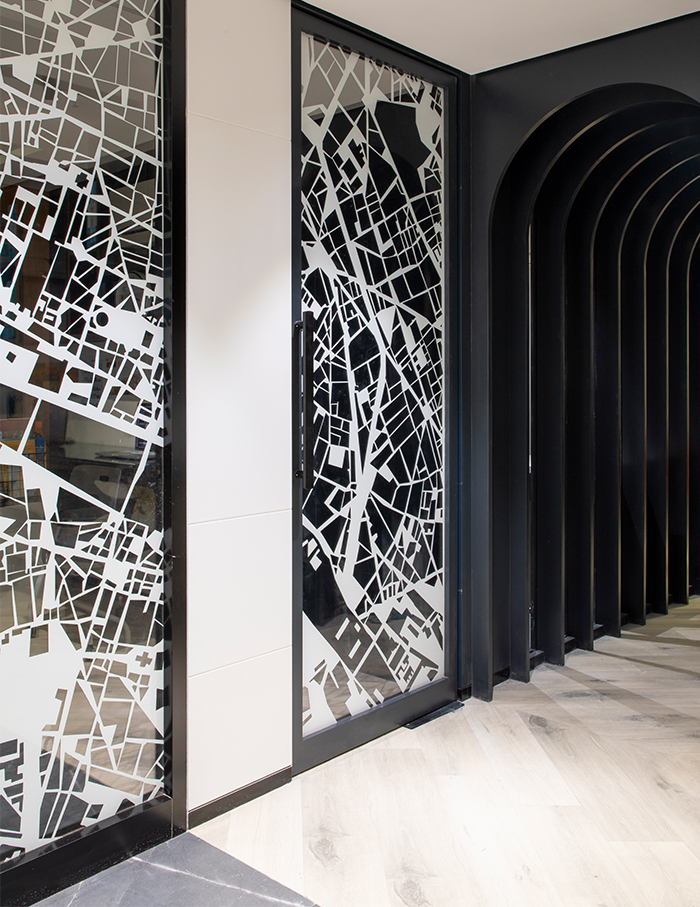 Fancied as an aerobridge, an archway connects the 'arrival' and 'terminal' zones, and opens out into a series of cabins. These rooms strategically conceal three structural columns while seamlessly integrating filing and utility cabinets, seating booths and a printing station.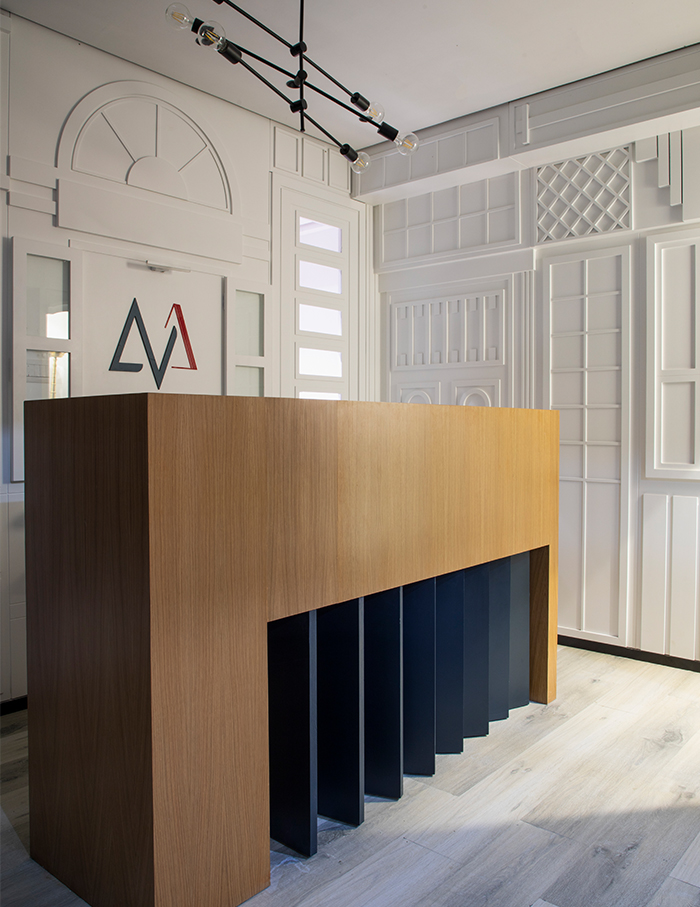 The workstations are in direct view of the directors' office for effective visual communication. A white figure-ground map on the glass of the conference room provides privacy yet transparency and adds a fun, abstract element.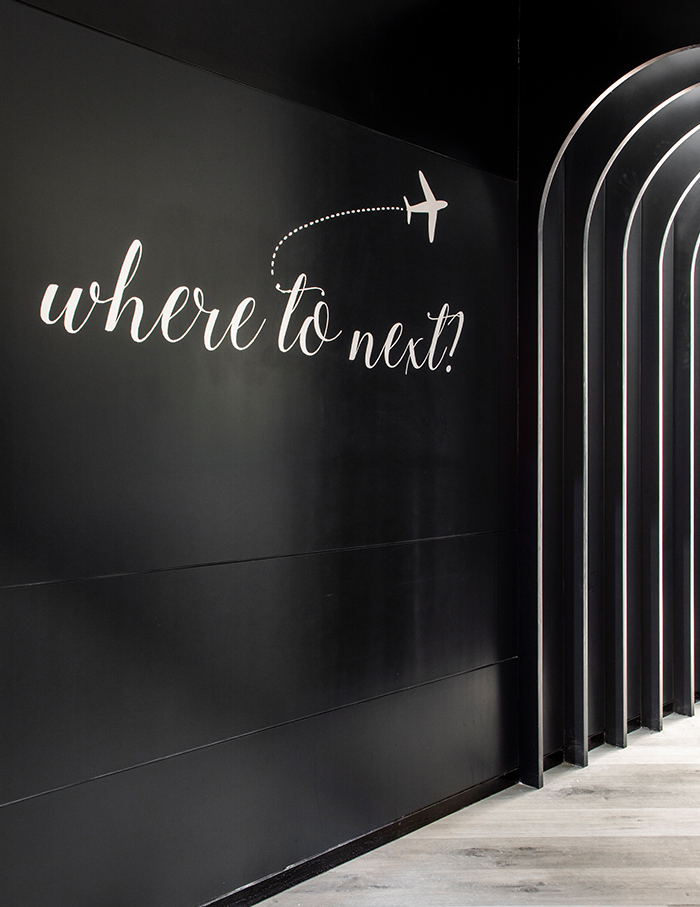 Quirky elements such as a bespoke currency map in one of the director's cabins, travel articles glued on the ceiling, and the window safety grills with cutouts of the world's most iconic structures—all create shadows and projections on muted blinds.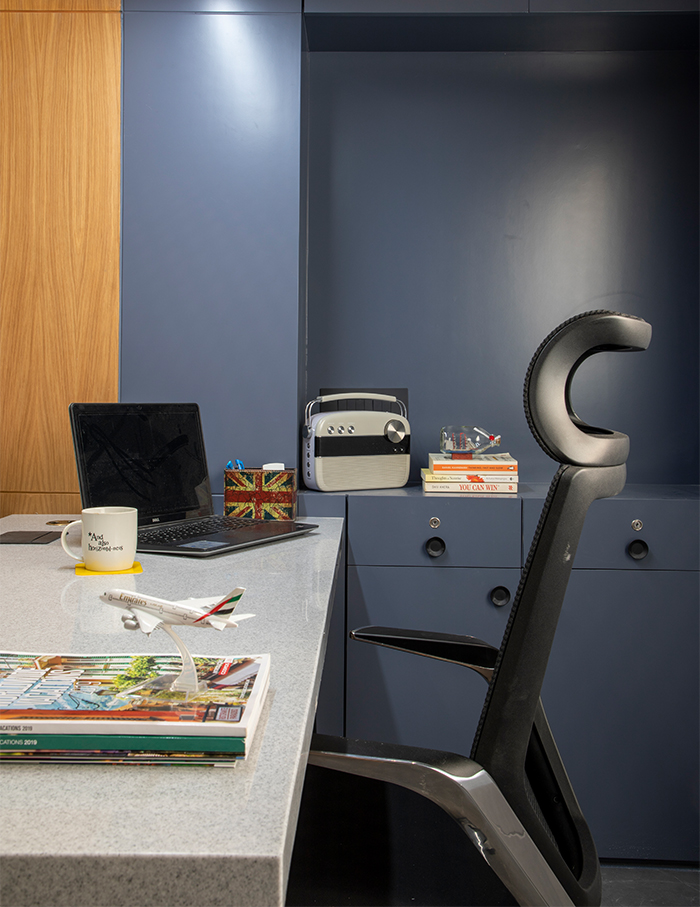 Bansal created this office space that provides a spatial experience for the clients, allowing them to perceive the design in their own ways alluding to memories of their past travels and urging them to make new ones.
Scroll below for more images of this travel agency!