Homes
Styled by Casa Novo's founder Ekta Khialani, this home in South Mumbai combines elegance and comfort
DEC 17, 2019
| By Aneesha Bhadri
Nestled in the historical neighbourhood of Cuffe Parade, the Agarwal residence—designed by Kaushik and Yogesh Wadhwana's DWG Designs—radiates an aura of serenity and cosy sophistication. Ekta Khialani, Founder of Casa Novo was approached by the owners to lend an aesthetic touch and curate the accessories and furniture.
The family of three (soon to be four) wanted their space to be relaxed and fun, with a hint of formal luxe. "There was a lot of marble and we wanted to break its starkness to create a warmer look," says Khialani. They did this by adding large area rugs and curating accents to complement the artworks in each room. A custom made seating runs through the entire length of the window in the master bedroom. The marble ledge was reworked to turn it into a relaxed space to sit back and enjoy the view offered by the wide window.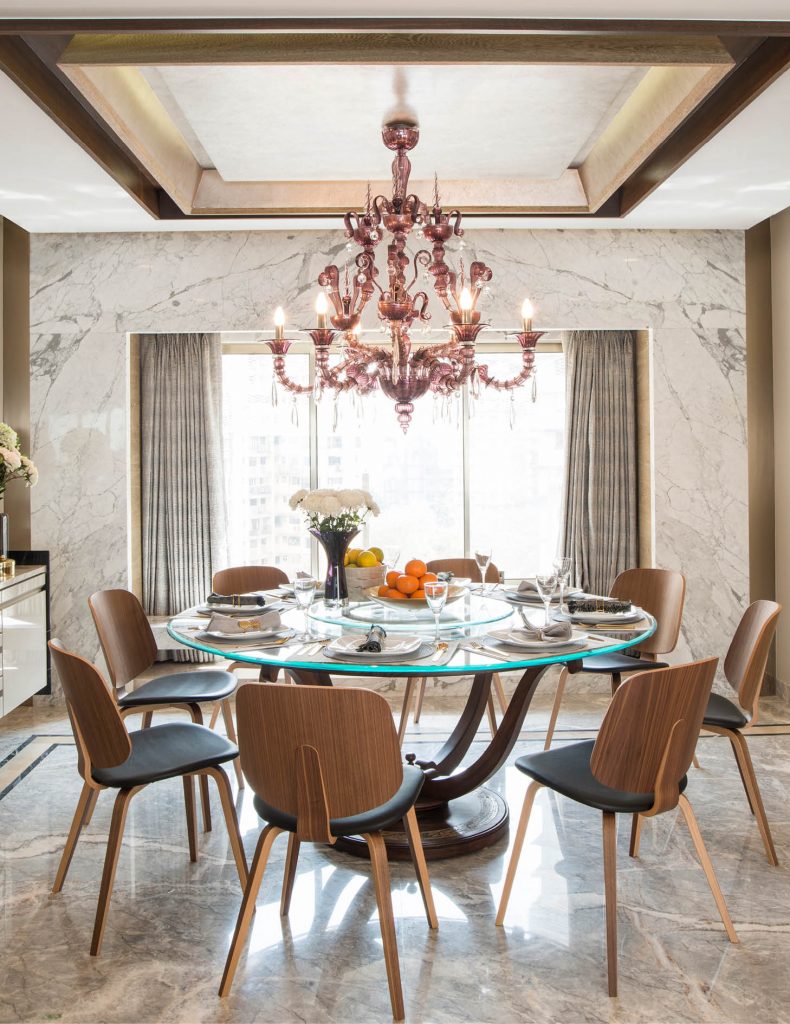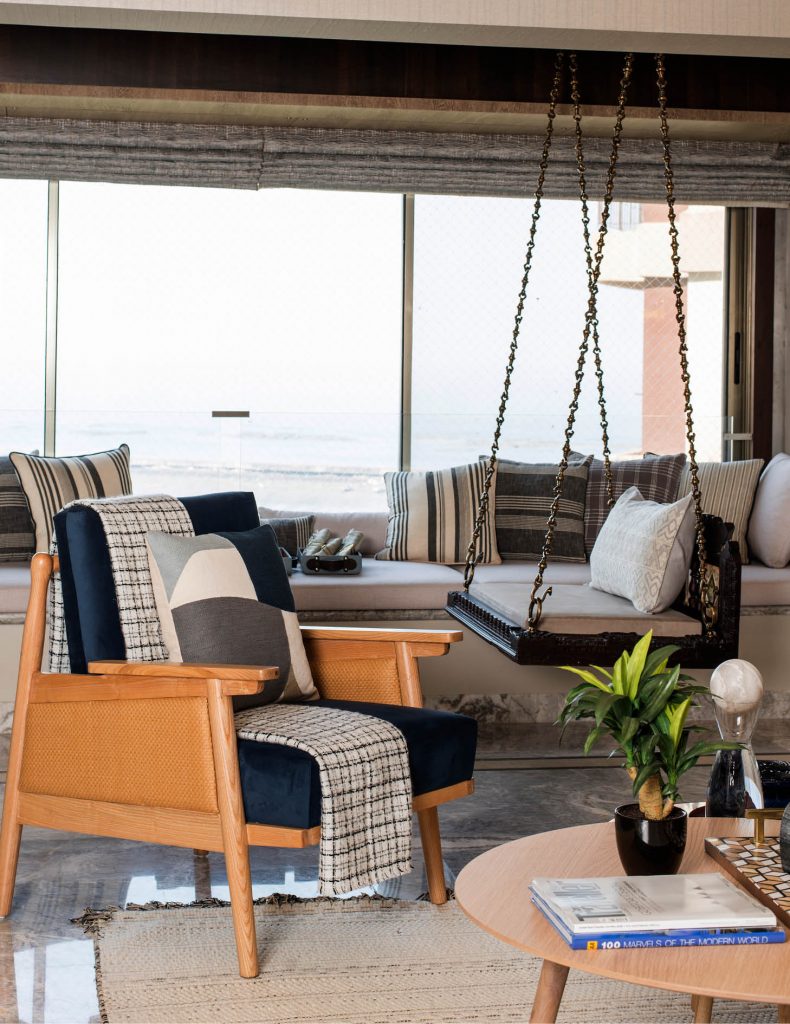 In the living room, they designed the seating around a large art piece above the couch, while the client's son's room was given a nautical theme owing to the stunning view of the sea. They crafted a few accents such as a 'dino chair' for his study area and added a magnetic writing board on a wall to make the room more quirky and interactive. The dining table as well as the chandelier are family heirlooms.
Modern dining chairs were chosen to complement the look of the space, while the wall was decorated with custom mirrors. With an uninterrupted view of the Arabian Sea, the contemporary and minimal space features a neutral palette that offsets the bespoke accents and gorgeous vistas.