Design
Studio Wood styles this New Delhi based office with a native flavour and a dash of tradition
JUL 24, 2020
| By Sakshi Rai
A brand's workplace is an honest reflection of its journey, ethos and philosophy. And while most endeavour to revamp offices to resemble a fast-turning-cliched 'new age' space, fashion label The Loom decided to stay true to its roots. Crafted by Navya Aggarwal and Asawari Bora of New Delhi based interior and furniture practice Studio Wood, The Loom's headquarters is inspired by the brand's tagline—'handpicked, unique and Indian'. 
Aggarwal and Bora have interspersed local emotions with global design concepts. Another essential mention in the brief was the inclusion of areas that facilitate healthy work lifestyles and adequate interaction. Setting an example, the founders requested for their own cabins to be designed such that their young daughter would feel comfortable studying or playing while they work.
In its design, the 4,500 sq ft office opens onto a black cloaked reception and waiting area. A view of speckled brown and beige edifices is enjoyed from the glass window here. This space also features a wall mounted Sarah Kaushik art print and the distinct Jaisalmer yellow flooring.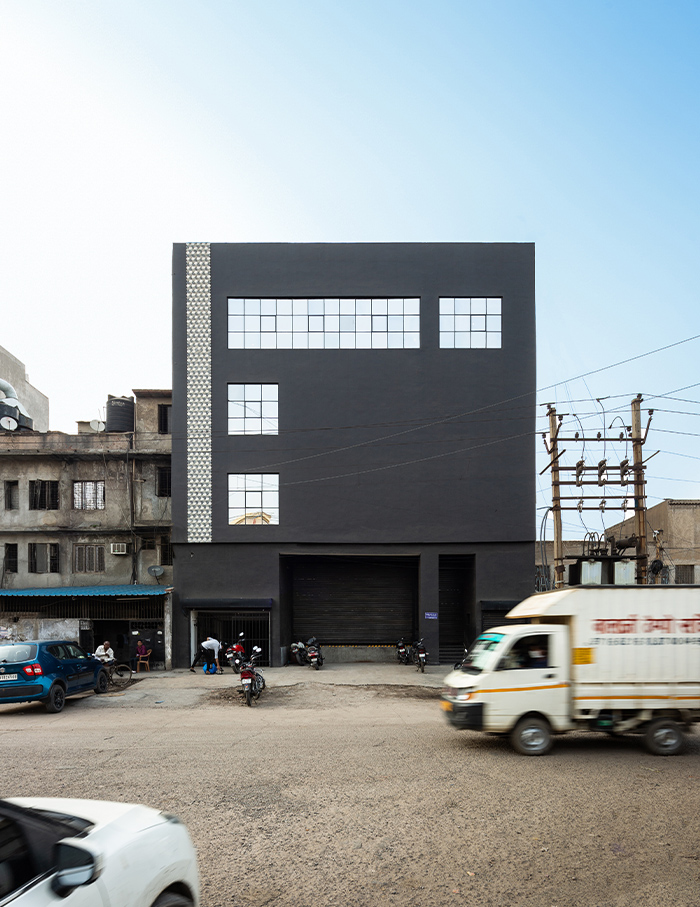 A streamlined layout with a long central corridor leads to numerous departments and culminates at the photo studio. In order to camouflage the black desktops in the office, the creative duo have draped all the furniture (including the tabletops) in dark tones.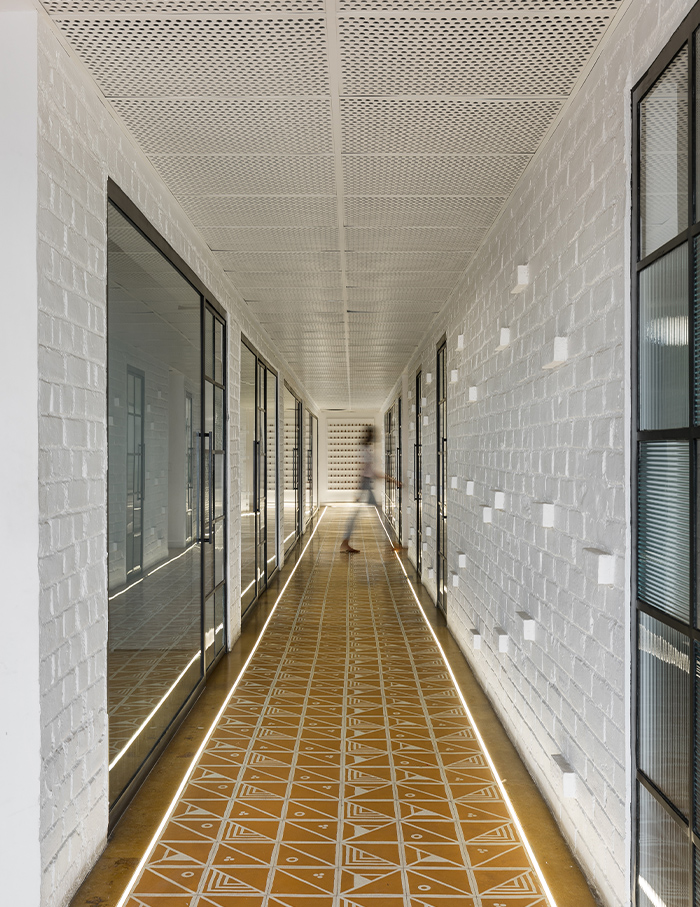 Only an eight-seater conference table stands out for its customised terracotta brick base, bringing in a hue that's unmistakably Indian and complementing the surrounding leather bucket chairs. Also lending a dramatic flair to the muted interiors are large grid light installations by DBel Studio.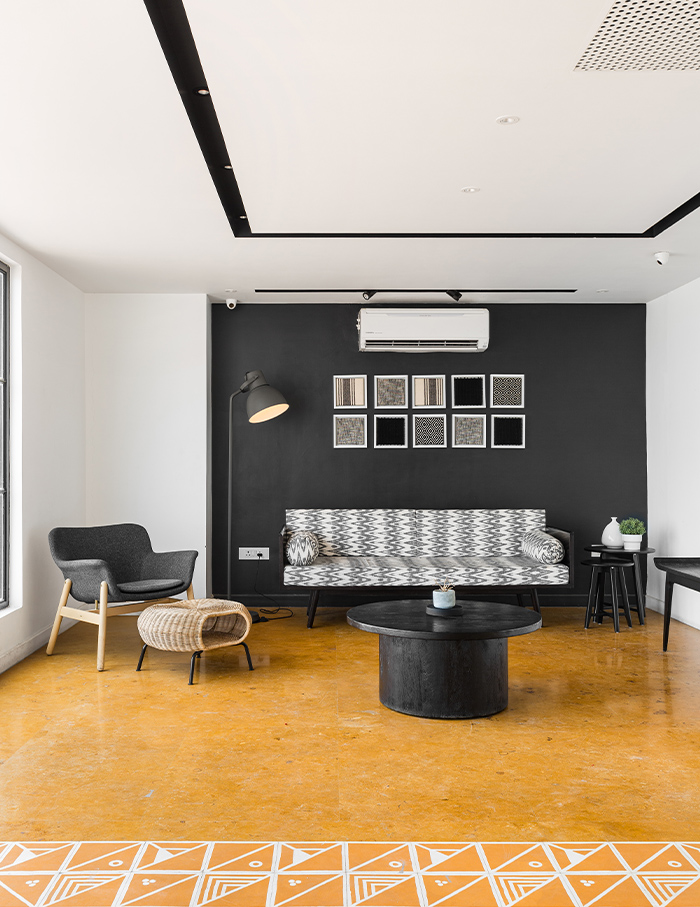 We love how craft seeps into every inch of this property, including the use of Bharat Tiles and Floorings' Dash-Dash-Dot series in the main corridor. Embedded floor lamps by DBel Studio illuminate these bespoke patterns. Towards the end of this path lies the piece de resistance—a custom curated, backlit display featuring miniature terracotta pots by Studio Wood.
Saving the best for the end, the cafeteria—a much sought after spot—steps away from the overall monochromatic theme and revels instead in a perky canvas all of its own. Three radiant ikat installations mark the way for this lively setting, which is spruced with sprightly amber and canary yellow walls, woven bamboo lights and a digital artwork by Shagun Puri.
Scroll below to see more images of The Loom's headquarters