Design
A Visual Voyage—Stonex India aims to inspire and offer an experience unlike any other at India Design ID 2023
FEB 17, 2023
| By Team ELLE DECOR India
Renowned for its breathtaking ensemble and unwavering commitment to innovation, Stonex India has been a cornerstone in the realm of luxurious marble for many years. The brand's essence is to provide a platform for its patrons to showcase their unique and personal style to the world.
Stonex India embodies the innate sensibilities of finesse, offering a symbol of exclusivity, unparalleled artistry, and enduring timelessness. These hallmarks of luxury are embodied in their presence at the India Design ID 2023, where their space serves as a testament to their commitment to luxury and style.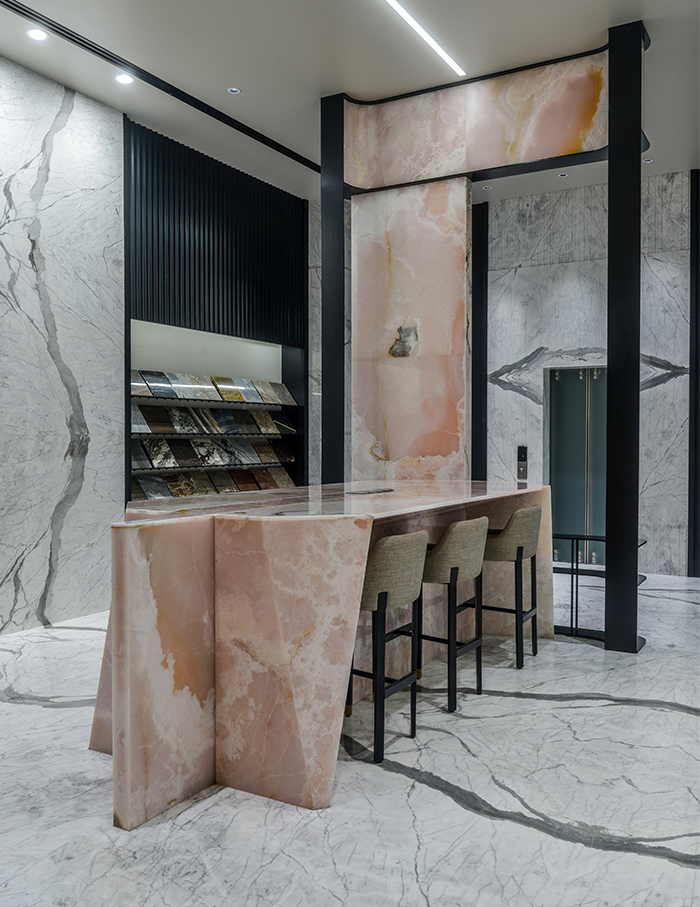 Upon entering the Stonex India booth, one will immediately get transported into a realm of sophistication where elegance and luxury reign supreme. It will be an experience not unlike wandering through an ethereal art gallery. The stunning beauty and poise of these masterful creations in stone will be nothing short of awe- inspiring. One could easily spend countless hours marvelling at the meticulous attention to detail and finesse imbued in each piece.
The shimmering gleam of the pristine white stone, paired with the delicate and intricate carvings and designs, will evoke a visual spectacle that will be simply impossible to overlook. As you embark on a journey through this experience, you will encounter an array of distinct styles—some pieces boast fluid and graceful curves, while others flaunt mesmerising patterns intricately carved into the stone. The unparalleled level of detail in these designs is truly one of the most striking attributes, a testament to the exceptional craftsmanship that goes into each piece.
An integral aspect of this experience will be the art of visual storytelling, meticulously weaving the origin of each stone with the magnificent beauty, aesthetic appeal, heritage, and cultural richness of the regions of Italy, Greece, Portugal, Turkey, and Vietnam.
This coalescence of art and culture serves to enrich the overall experience and imbues each stone with a unique and captivating backstory.