People
In conversation with Stine Gam and Enrico Fratesi, the reigning EDIDA Designer of the Year
DEC 3, 2020
| By Aneesha Bhadri
Furniture as micro architecture, where material and form are set within a contextual framework, interacting with the people using it—this is the ideology that lies at the heart of GamFratesi's work. Architects Stine Gam from Denmark and Enrico Fratesi from Italy, who were recently hailed EDIDA Designer of the Year for 2020, aspire to craft pieces of furniture that exemplify their experimental processes and traditional techniques.
"Enrico wanted to be an architect and I, a cabinet maker. We met each other in the middle with our dreams. The fact that we studied architecture in the early years and learnt to focus on space and not just on form led to using the same approach for furniture design. Our pieces invite people to interact positively with both the products as well as the spaces they are in, instead of simply being objects in an immaterial space," says Gam.
The founders of the Copenhagen based practice first began collaborating as students. "These were mostly academic projects but we realised we worked well together. After that, we participated in fairs for young designers such as Stockholm Greenhouse and Salone Satellite in Milan, where we drew the attention of manufacturers such as Swedese and Gubi. In fact, our initial prototypes, the Cartoon and Masculo chairs, were developed by these companies respectively, and that's where our design journey began," smiles the 41 year old Danish creative.
Cartoon for Swedese is inspired by the spontaneity of children's drawings. It features unusual proportions, austere Scandinavian style and precise detailing. Whereas the charm of the Masculo chair for Gubi lies in the contradiction between Scandinavian elegance and Italian dynamic lines, and its yin and yang allusion. The back and armrest express an almost aggressive masculinity, while the fine legs convey a soft feminine detailing.
Gam and Fratesi continue to draw on their respective cultural backgrounds for their work. "Personally we have always looked to history with a reverential attitude. We have deep respect for past Scandinavian masters, who skilfully employed craftsmanship and materials to create remarkably functional, humble and honest design. We also honour Italian masters for their uniquely intellectual approach and their emphasis on innovating, and generating new design languages. Our work is an earnest fusion of the two cultures. Quality and tradition are vital influences in both countries, which brings us together and gives our work an identity of its own," explains Fratesi.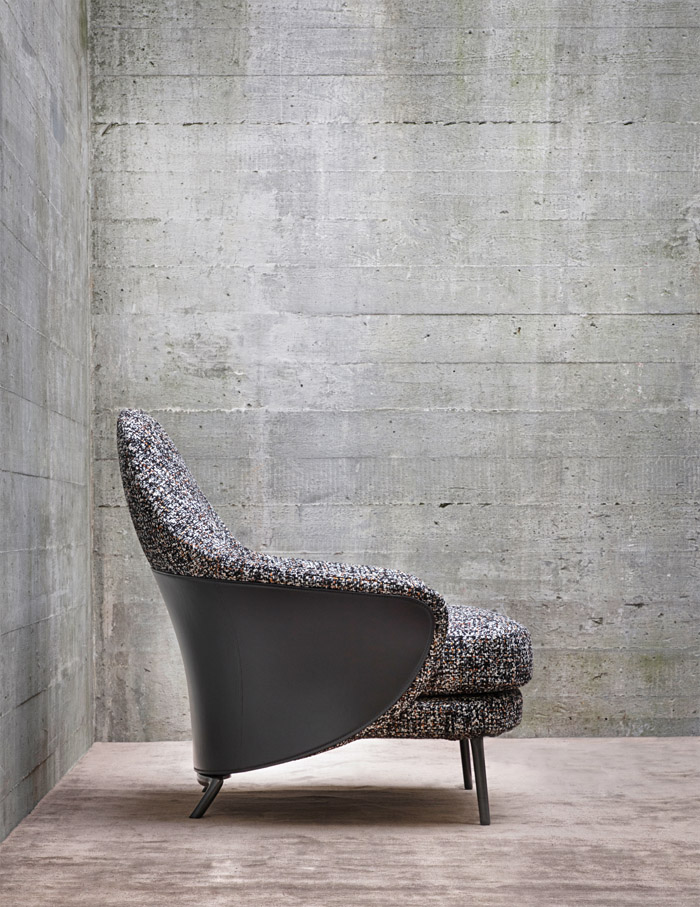 Embodying this two-fold traditional personality of the studio are the Targa seaters for Gebrüder Thonet Vienna made in 2015. The furniture uses a bent beech structure to hold the wide seat cushion and upholstered backrest with a woven cane edge. "With the brand's incredible history of honest materials and industrial craftsmanship, we wanted to tell its story in a contemporary language but with a hint of tradition," says the 44 year old Italian designer.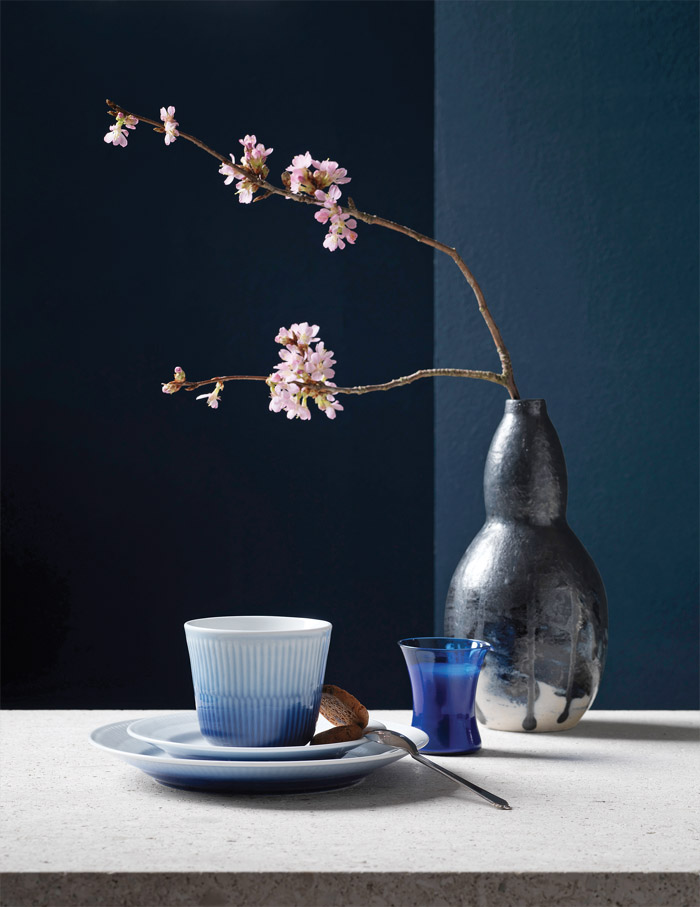 Along with their mutually inclusive design sensibilities, Gam and Fratesi's dynamic is also a result of them always working in tandem. "We usually go through the creative and developing processes together and we're both so engrossed that it's often impossible to distinguish who started and finished what," says Gam.
Each novel idea is developed through abstract and long conversations. Then the pencil is exchanged back and forth, and lines, shapes and details begin to emerge. The Beetle chair, a cultural project to celebrate Danish craftsmanship at a Milanese show, resulted from this symbiotic exchange of ideas and identities.
"We sought references in nature and were both fascinated by the shape and aesthetics of the beetle. We tried to translate the configuration of the insect into a product, focusing intensely on the aesthetics and detailing. We honestly had not imagined it would become such a global success," smiles Fratesi.
The duo often seek inspiration from their research on balance and their similarly named project for Cappellini is a testament to this. Created in time for the Stockholm Furniture Fair 2014, this modular partition can be suspended from the ceiling. It illustrates the physical balance of elements in a composition of textile panels that can be assembled in several configurations.
Talking about what inspires them, the Italian architect says, "We have always been fascinated by our study of balance. Sometimes it is simply changing a certain element in the project to arrive at new equilibria in the overall design. It often takes a small detail to achieve or break an idea, and we are very curious about this subtle shift that can transform a design. So, our work constantly examines the balance between harmony and disharmony of all the elements in a project."