Design
Square Foot floors steal the show at Bangalore Airport's 080 Lounge
OCT 5, 2023
| By ELLE DECOR India Team
Nestled in the heart of Bangalore, a city that effortlessly weaves together its rich historical heritage with modern vibrancy, one will find a place that captures the very essence of this dynamic metropolis. The 080 Lounge at Bangalore Airport Terminal 1 is more than just a pit stop for travellers, it's a sensory expedition designed by the visionary team at YDI and realised by ABM Architects. Yet, amidst all this visual splendour, it's the often-overlooked element that truly grounds this transformation – the flooring. Crafted with meticulous precision by Square Foot, the wooden flooring beneath your feet adds an unspoken layer of elegance, accentuating the beauty of this architectural masterpiece.
Wooden flooring has proven its worth time and again in various spaces, be it residential areas, luxury retail outlets like Armani, Gucci and Tommy Hilfiger as well as in experiential spaces like bars and restaurants.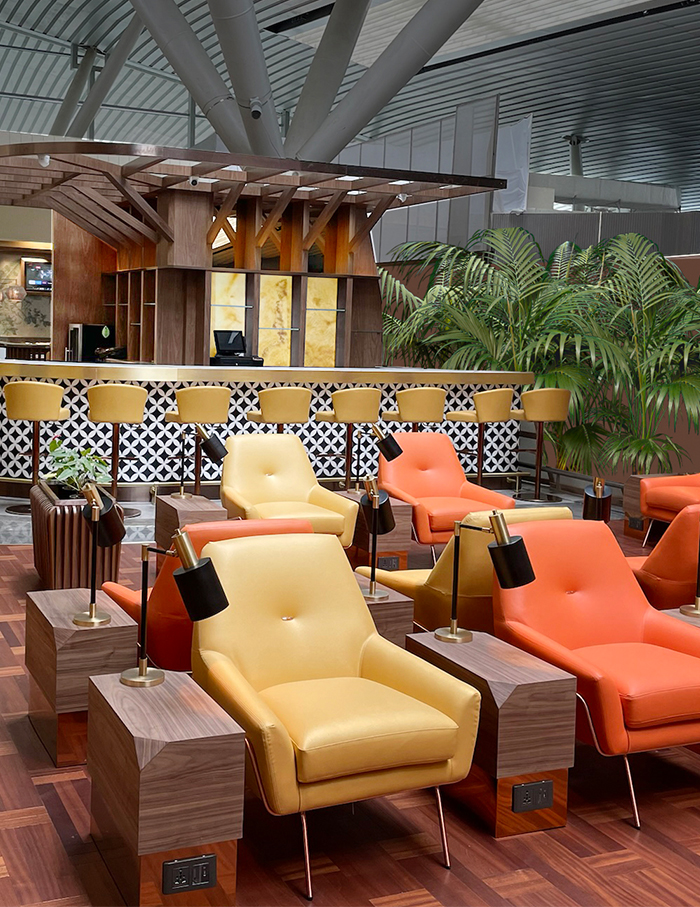 Encompassing a sprawling 40,000 square feet, the 080 Lounge at Bangalore Airport Terminal 1 is inspired by the lush beauty of Bangalore's botanical gardens. This remarkable space was crafted by ABM Architects, led by the visionary Aahana Miller from Mumbai. However, it's not just the awe-inspiring design that captivates visitors; it's what lies beneath their feet. The expansive floors, thoughtfully laid by Square Foot, bring a sense of stillness to the bustling environment, offering travellers a moment of respite amid the rush to catch their flights. In this tapestry of design and functionality, the flooring by Square Foot stands as a testament to the often-underappreciated artistry that it can bring to a space, elevating the overall experience for all who tread upon it.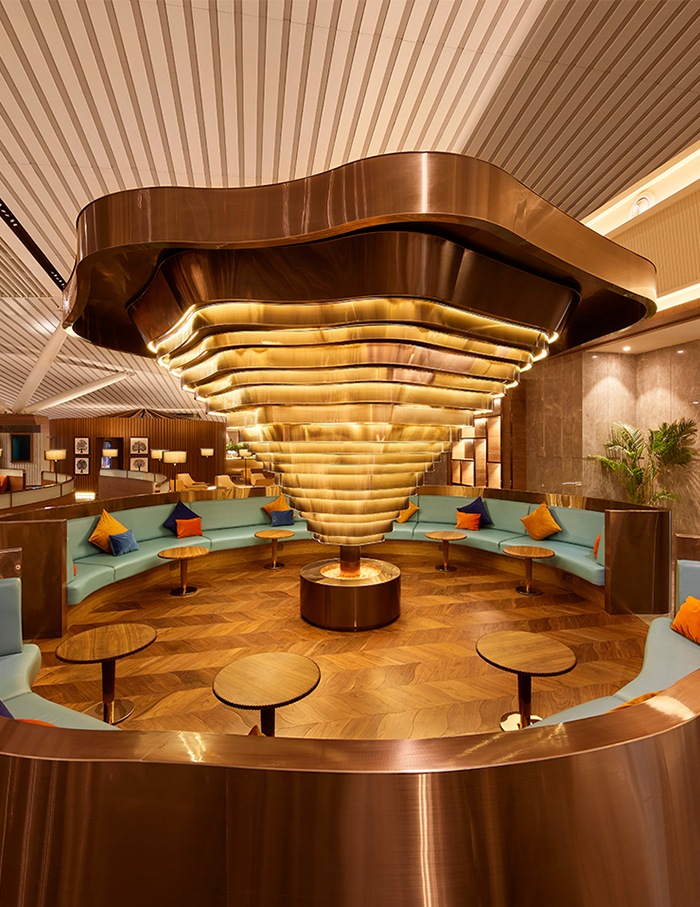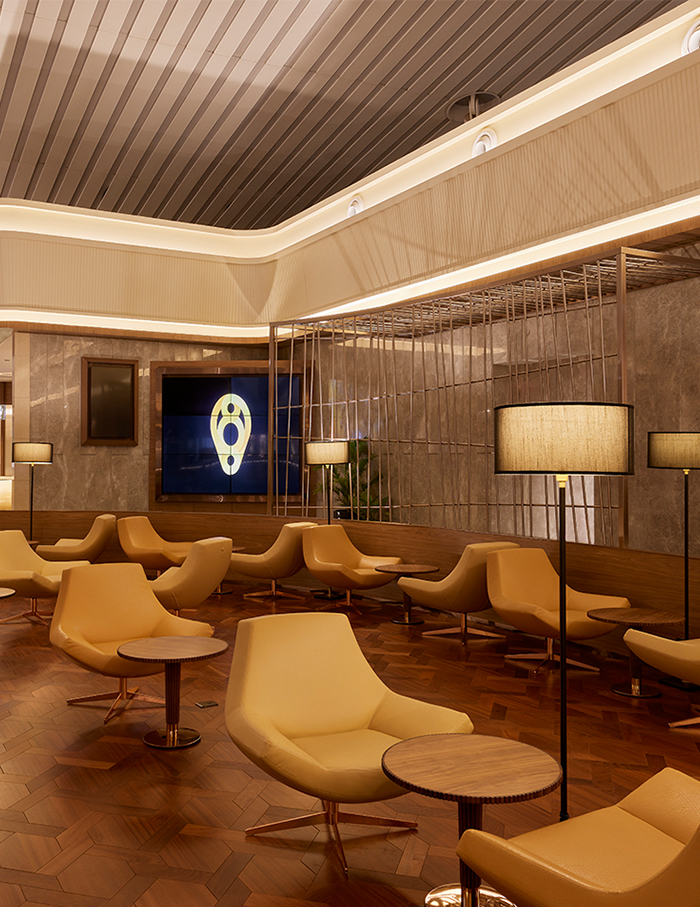 The lounge encapsulates twelve well designed spaces offering varied experiences united with the ever flowing wood that  leads one in, out and around the expanse. The Welcome Suite sets the tone with a gold-accented reception area. The VIP Lounge, for first-class passengers, features rust and deep blue hues. The Whiskey Lounge dazzles with mirrored shelves. In the Snug Lounge, cosy seating invites respite. The Reading Lounge offers tranquillity with acoustic solutions. The Connect Lounge, with vibrant colours, inspires productivity. The Cinema Zone's cocoon-like pods provide a digital experience. The Relax Lounge promotes relaxation with comfortable chairs. The Fire Lounge with the fireplace in the centre is skirted by plush sofas that creates a visual interest in tandem with the floors. The Water Lounge's mosaic mural creates serenity. The Day Hotel, linked to the Domestic Lounge, blends simplicity in neutral tones.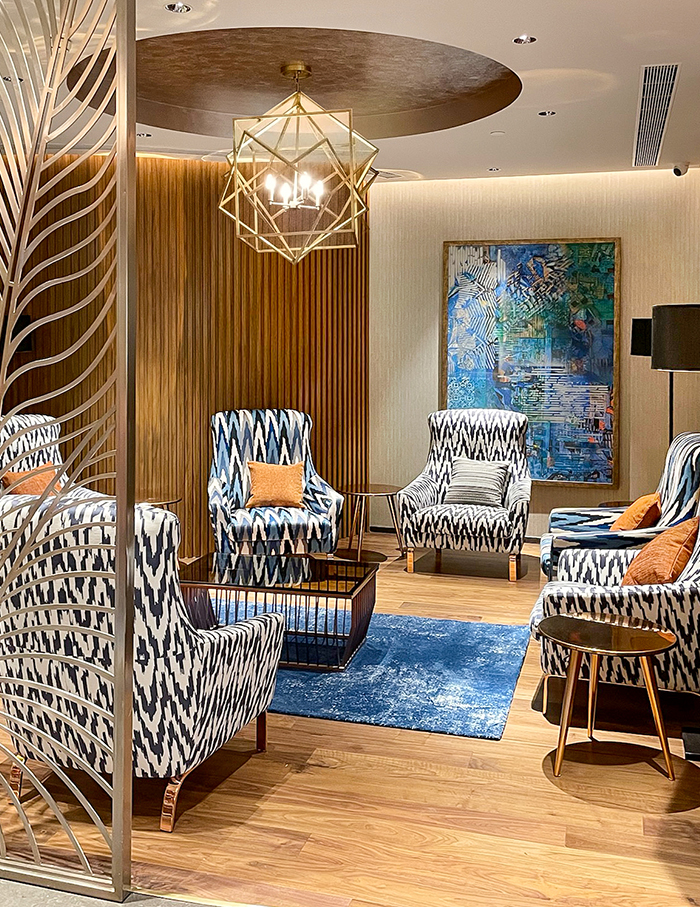 The carefully chosen flooring complements each space, enhancing the overall ambiance. Square Foot's flooring runs like a common thread, connecting and elevating every corner of this well spaced lounge.