Homes
SPAN Architects transforms a palette of exposed concrete into a warm home in Indore
FEB 11, 2022
| By Shriya Goyal
Concrete — commonly associated with annotations of cold and stark but The Concrete House ceases this notion and yields warm mellow vibes complemented by wooden accents. This Indore home is put together with subtle textures and calm colours, imbibed with a solace that we call home. Designed by Anand Maroo, Arpit Khandelwal and Pratik Gupta of SPAN Architects, this 5,800 sq ft home spans across three floors.
Exposed concrete with pine wood shuttering dyed in powdered ochre provides warmth. Defined by triangular concrete forms and accentuated by wood, the home is designed with intimate spaces and pastel colours.
With office space, guest bedroom and parking services on the ground floor, the formal public areas are detached from the private ones. Enveloped in patches of green, a series of steps lead towards a niche between the central concrete planes that frame a dramatic transition to the inside.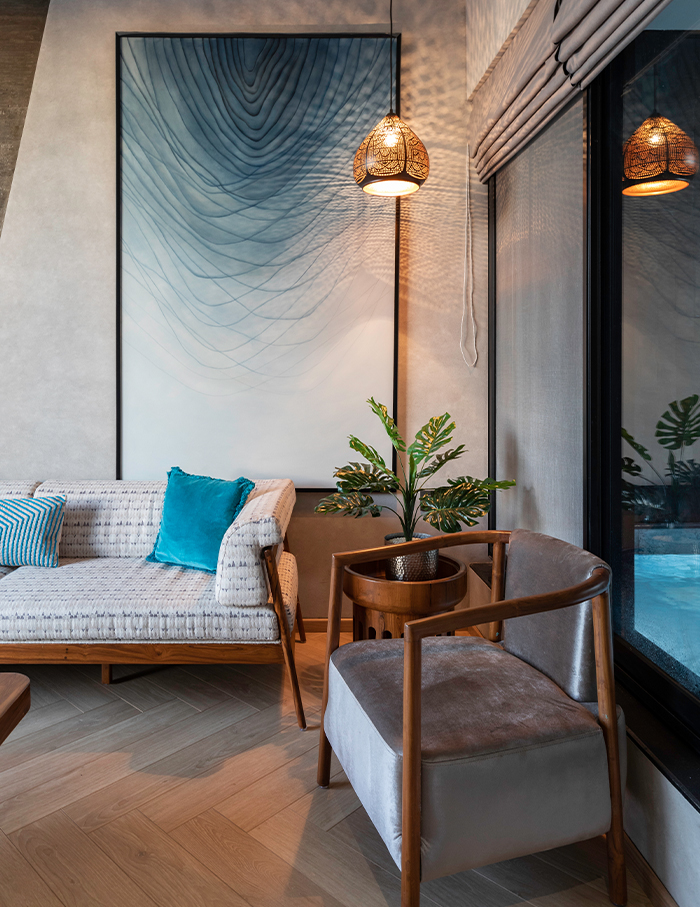 A living room, temple, kitchen and dining area encase the first floor along with a waterbody. The angular windows are complemented by triangular cut-outs in the temple and the parallely designed flooring tiles manoeuvre as a carpet and demarcate spaces. Wooden furniture with pastel shades balance the exposed concrete and grey tiles.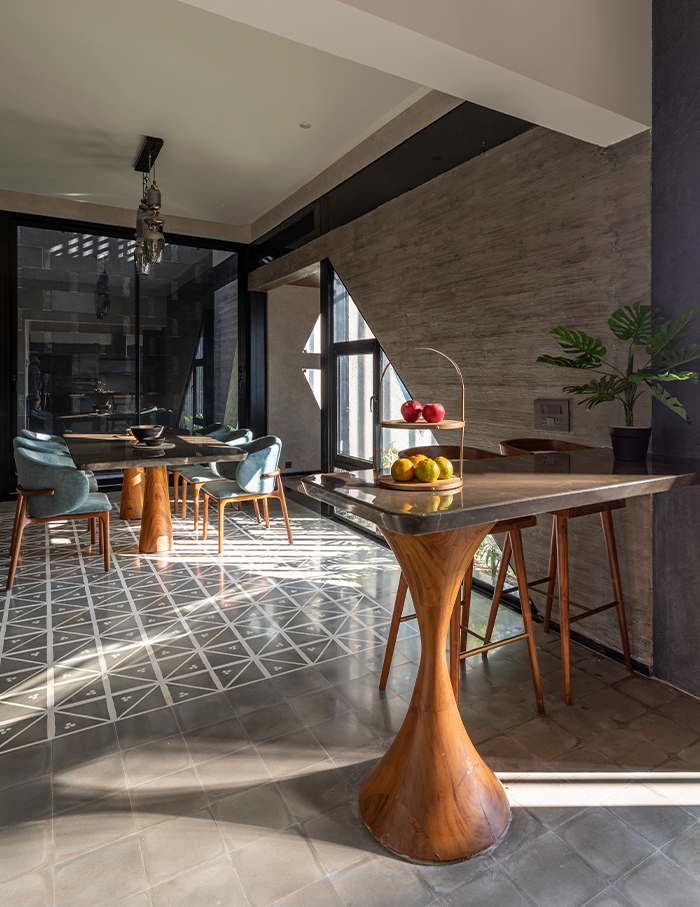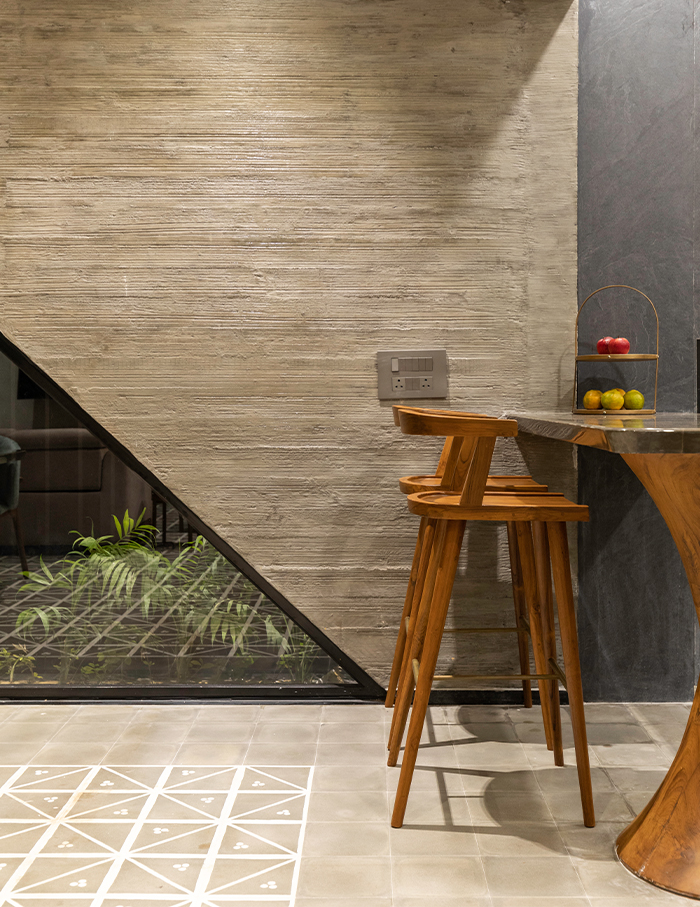 A waterbody or courtyard with a central basil plant is a tradition widely revered in Indian homes. A modern interpretation of this custom led to the waterbody with a central planter in The Concrete House. An intimate nook on the side, basked in natural light with whispers of flowing water, serves as an ideal spot for coffee and conversations. 
Surrounded by adjacent buildings, the courtyard concept is reimagined and designed as a linear strip with a pergola roof to maintain light and ventilation.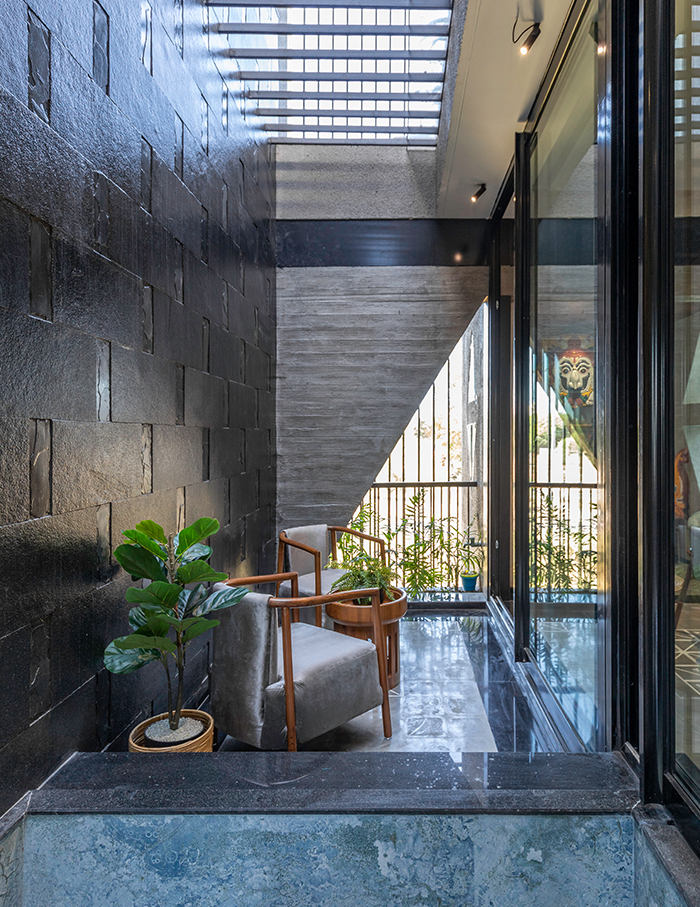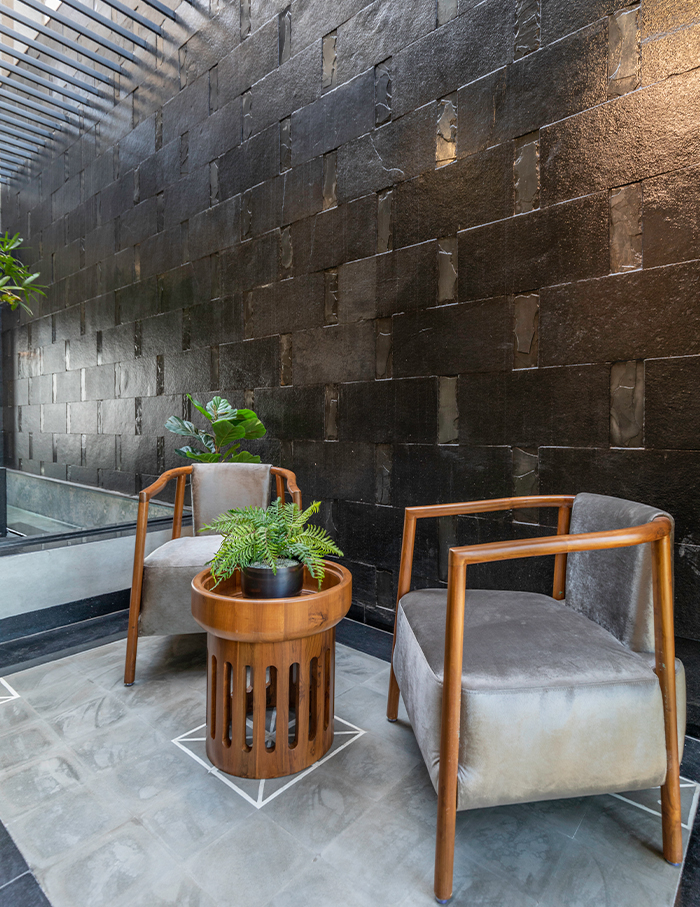 The second floor opens up to the bedrooms. With balconies running along three sides, the main bedroom is illuminated by sunlight at all hours of the day. A touch of green accentuates the beige, warm browns and grey hues, while the second room is rendered in shades of grey.
Gym, a semi-open garden and a seating deck grace the third floor. With charming suspended planters and a garden patch leading to a hot-water tub and patio, the terrace crafts an environment for leisure, lounging and gatherings.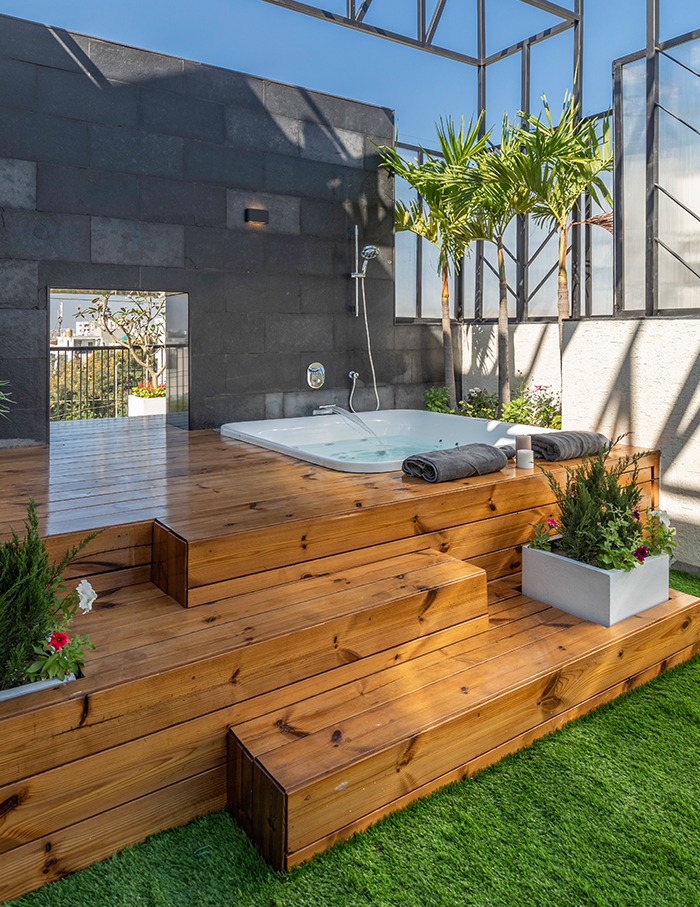 Incorporating the owners' Oriya lineage and beliefs in the house, eclectic elements embellish the home. A 16 spokes wheel from an annual procession for Lord Jagannath in Puri is placed at the far end of the entrance on the ground floor. A traditional painting with motifs of the deity is retrofitted as a backdrop for the idols in the small shrine on the first floor.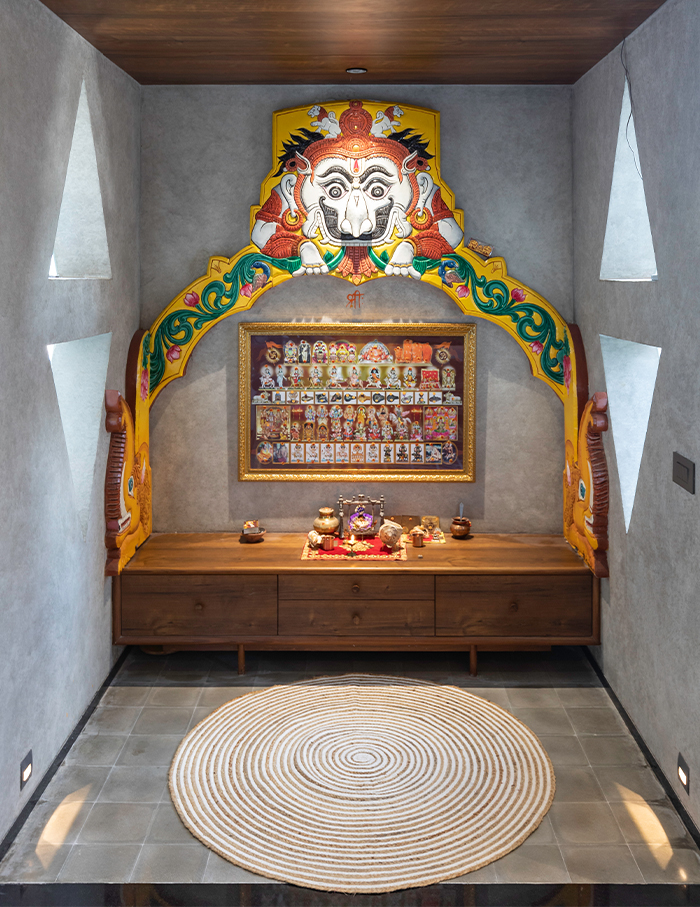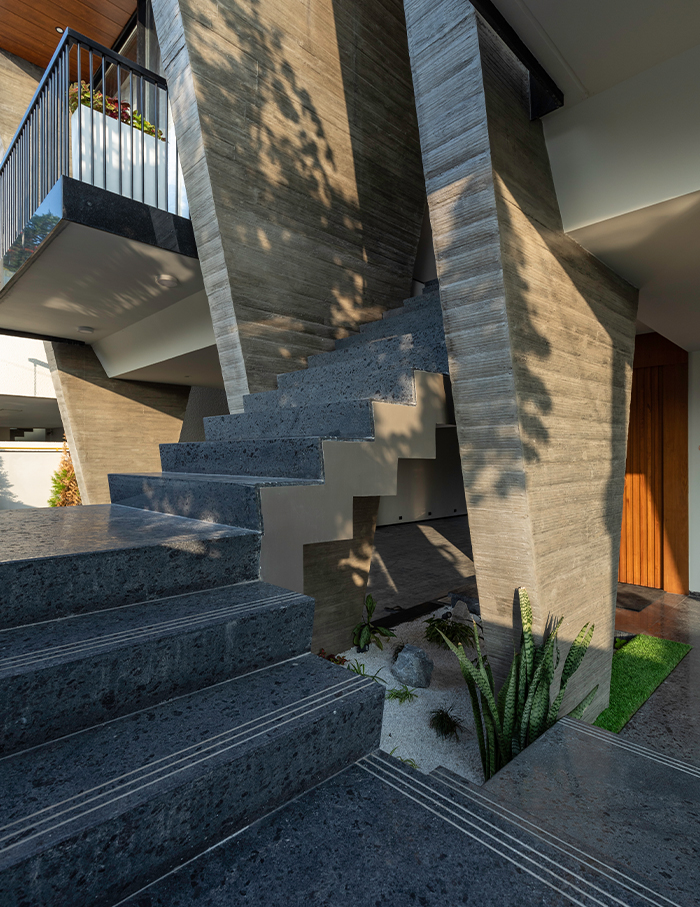 The Concrete House bestows calm and minimalism poised by wood and contrasted by gentle decor tones and textures. The clean, raw beauty elevated by triangular planes and distinct textures invoke a natural and earthy appeal as desired by the homeowners.
If this concrete and wood home by SPAN Architects charmed you, then check out this captivating Indore house by AMPM Design