Beds
SPACES launches Air Purifying Range of bed linens—a collection that promises pure air and happy sleep
OCT 23, 2021
| By Anushua Aich
When you breathe better, you sleep better—this is a special but imperative endeavour that the premium home linen brand SPACES is striving to bring to every home with their new, major breakthrough in the space of home linens. The brand has launched a novel Air Purifying Range of home linens which purifies the harmful air in your room to let you enjoy a healthier and comfortable sleep. An essential at every home, this innovative range of linens by SPACES comes at a time when precaution against poor air quality is actively required.
The new home linens are available as bedsheets and comforters, created in collaboration with Primlab, located in Spain. Aptly dubbed as Air Purifying Range, every linen in the collection has been made with CO2 Pure—an innovative and patented 100 per cent natural mineral compound, mixed and soaked in the raw material of the bedsheets and comforters, which actively filters and cleanses the air in the room by converting harmful greenhouse gases such as excess Carbon Dioxide (CO2), Nitrogen oxides (NOX) and Volatile Organic Compounds (VOCs) into harmless elements.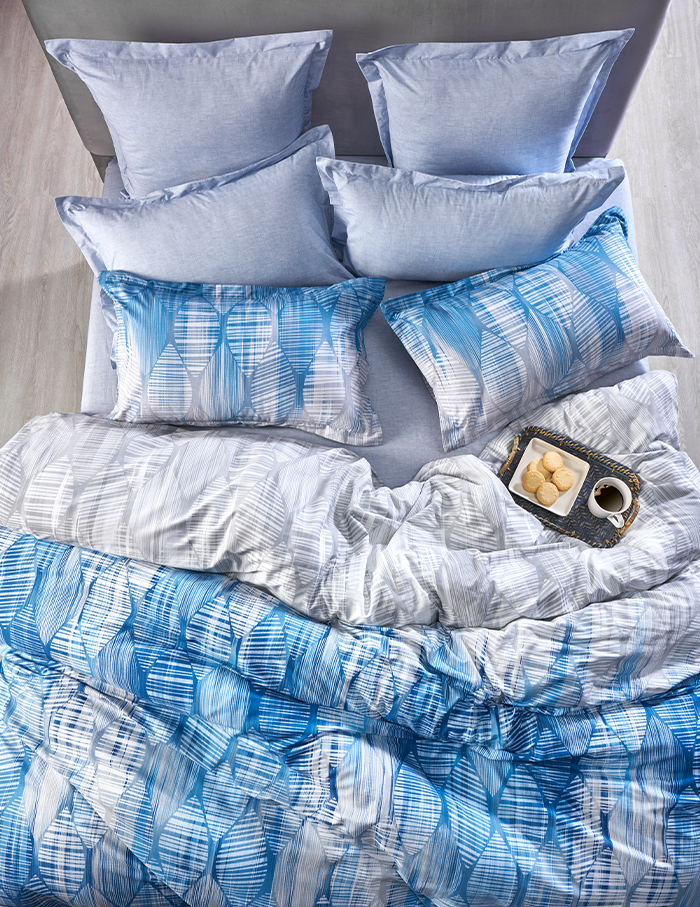 These linens by SPACES have also undergone rigorous anti-bacterial and anti-odour layering, which guarantees protection against bacterial growth and respiratory ailments. Bedsheets and comforters that one would love to snuggle up in all day long on weekends or find a cosy spot on bed after a long day at work, are made to provide ultimate comfort to an individual or a family using it. It is soft and plush to touch and is skin-safe, created with 100 per cent cotton that remains effective for up to thirty washes.
Beyond delivering the benefit of enjoying a sound sleep, SPACES Air Purifying Range is also a smart way to add a pop of colour and aesthetics to the home. The linens come in a choice of attractive designs and fascinating colours to suit your decor preferences and complement your bedroom interior seamlessly, so that you breathe fresh air and sleep happy in a home that reigns supreme in decor elements as well.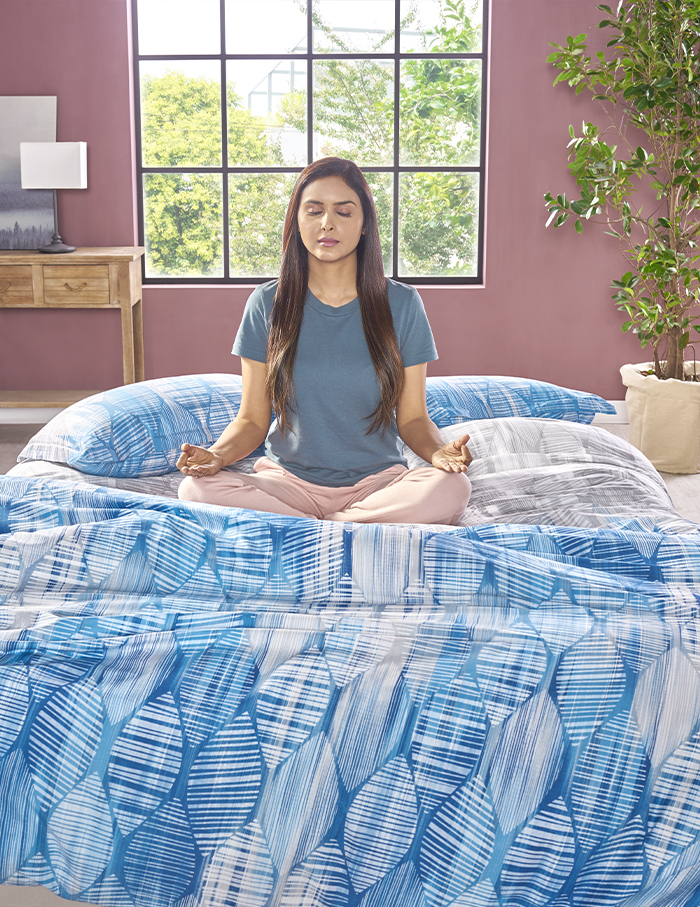 Who knew that linens could bring such a big difference to life! Break the traditional sleeping patterns with the new SPACES Air Purifying Range of home linen collection.
**Co2pure Bed-linen are tested by the University of Alicante's TechnicalResearch Services (SSTTI), Spain for adsorption measurement of CO2. Tested forAnti- Microbial (AATCC 100) by Intertek India Pvt. Ltd, lab, India. Results might vary due to different environment conditions, washing pattern and usages. Effective up to first 30 washes.
Co2pure is the Trademark of Primlab Global S.L
Click here to explore the selection of SPACES Air Purifying Range of home linen