Accessories
Sources Unlimited adds to its trove T-Tables by Bosa that are practical, chic and luxurious
FEB 25, 2022
| By Shriya Goyal
One thing about the tables, they always turn. So next time, you find yourself turning tables at home, make sure they make heads turn, too. Sources Unlimited has the perfect furniture solution for this with the unveiling of its new range of tables by Bosa, titled T-Tables.
The collection designed by Spanish artist and designer Jaime Hayon, changes the outlook of coffee tables from dull, monochromatic to quirky and chic. At its core, the T-Tables are functional, simple and organic. With an aim to transform formal and functional conventions into new interpretations, this series of charming coffee tables are easy to hold and move around. Bestowing interior spaces in pops of colour, this range is ideal for any segment of the house, be it formal or informal spaces.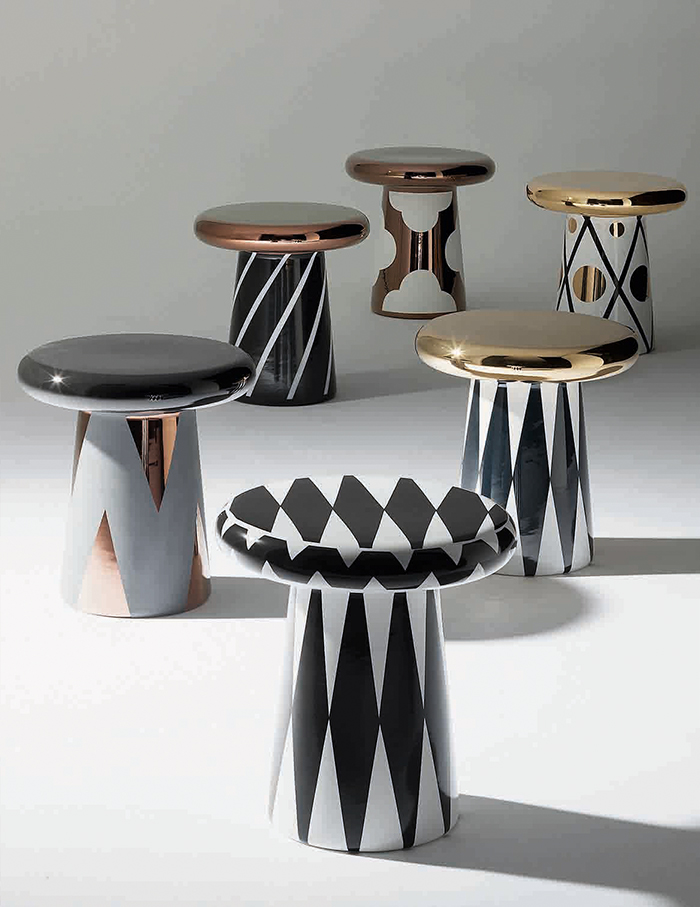 Crafted as an auxiliary small table, the T-Table is suitable for every occasion. Designed astutely and available for buyers in three different sizes, the smallest, petite table works fittingly well as an objet'd art or accessory to be placed on shelves and racks as decor. These pieces hold the charm to instantly change the design dynamics of a living space.
With soft round edges, different finishes and distinct height and widths, these tables render an illusion of a bunch of mushrooms in a forest. The use of geometric patterns and vibrant colours stands out against any backdrop. Glossy metallic shades like copper, gold and white envelop the top and enhance the motifs.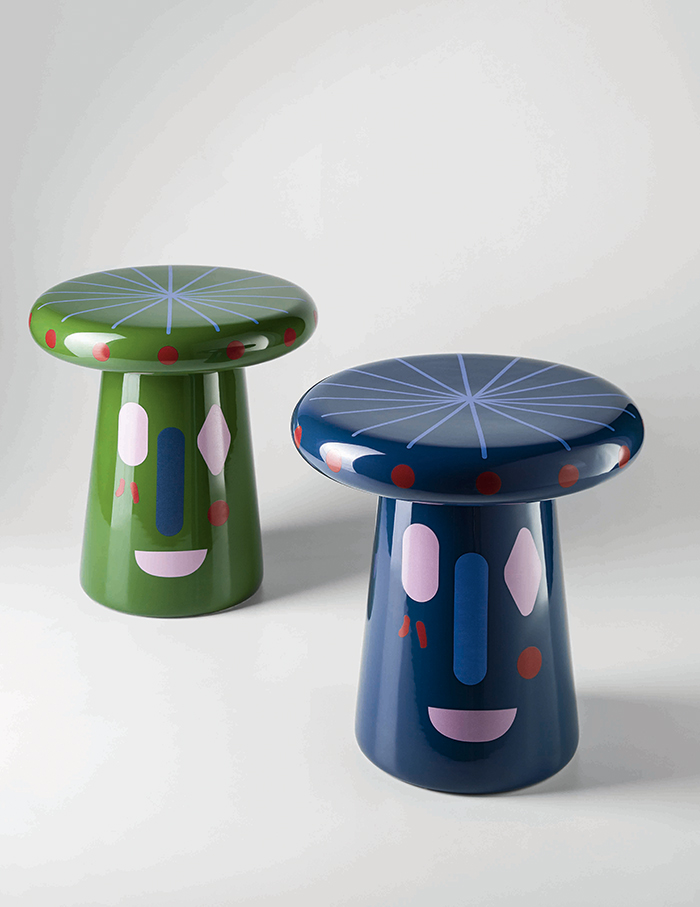 The brand's research and expertise manifest the tables in a dapper mood communicating positivity and joy. It's time to add pep and pizazz to dull corners or give that prim sofa an eccentric companion with these striking yet practical coffee tables that exhibit elegant designs and luxurious materials.
Bosa has been helming the space of ceramics globally. Being an Italian brand that manufactures ceramic decor and accessories, the creative language at Bosa is expressed with its ceaseless experimentation with the craft of ceramic. The brand's objects in one glance double up as works of art and are made entirely by skilled hands using the age-old techniques of ceramic making. With a multitude of shapes, curves and patterns splashed with serene colour codes, Bosa brings the elegance of ceramics to modern and traditional homes in an all-new light.
Available in Mumbai and Delhi outlets, the collections presented by  Sources Unlimited bring the best of international furniture, accessories and lighting solutions to the Indian market.