Design
Somersaulting in comfort and style with Spread Spain's Summer Mansion Bedding Set
JUN 14, 2023
| By ELLE DECOR India Team
Our hearts scream summer every time we think of Spain. Those brimming beaches, blooming carnations and houses with arches and curves— a perfect setting for everything summery. What if we say you can make your room a mini summerland that is both comfortable and stylish?
These luxurious bed and bath linen by Spread Spain will make your bedroom ooze summer. A prominent brand in the industry, Spread Spain has once again set out to redefine elegance with the Summer Mansion Bedding Set. Meticulously crafted from 100% cotton fabric with an impressive 800 thread count, this remarkable bedding set showcases a jacquard woven design adorned with delicate leaf patterns in soothing pastels.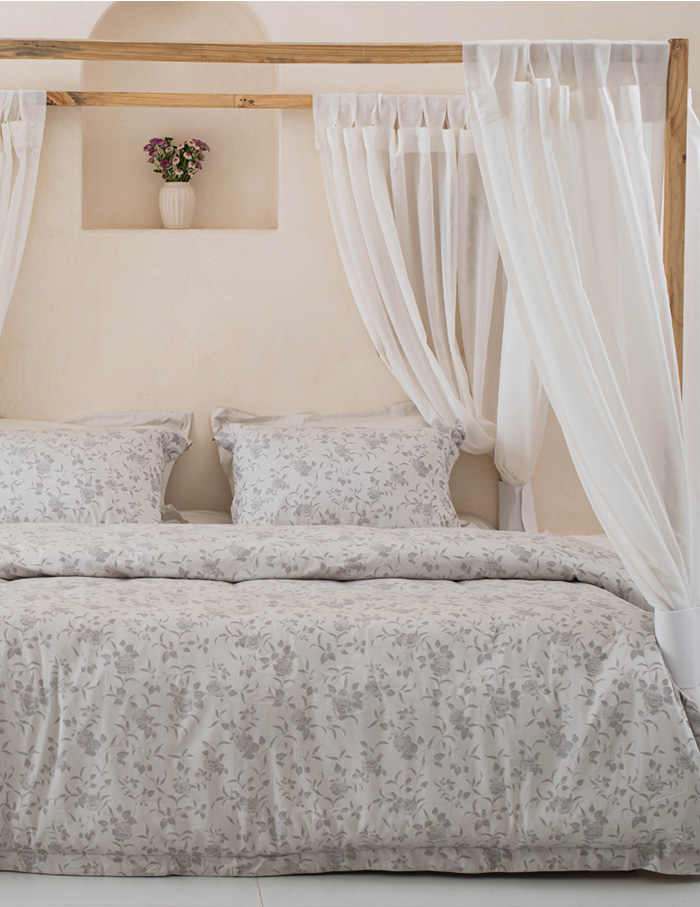 Superior Craftsmanship
At the core of Spread Spain's new bedding set lies the meticulous craftsmanship invested in the creation of the jacquard woven fabric. Every intricate leaf design woven into the fabric exemplifies the brand's dedication to detail and artistry. Expertly rendered by skilled artisans, each leaf tells a story of fine craftsmanship, transforming the bedding set into a visual feast for the eyes.
Unparalleled Comfort
While the captivating beauty of the jacquard woven fabric demands attention, the true essence of Spread Spain's bedding set lies in the comfort it provides. With its high thread count, the fabric offers a luxurious and velvety touch against the skin, inviting relaxation and tranquillity. Moreover, its breathable properties create an optimal sleeping environment by regulating temperature that promotes a restful night's sleep. Spread Spain understands the significance of quality rest and endeavours to provide a haven for peaceful slumber.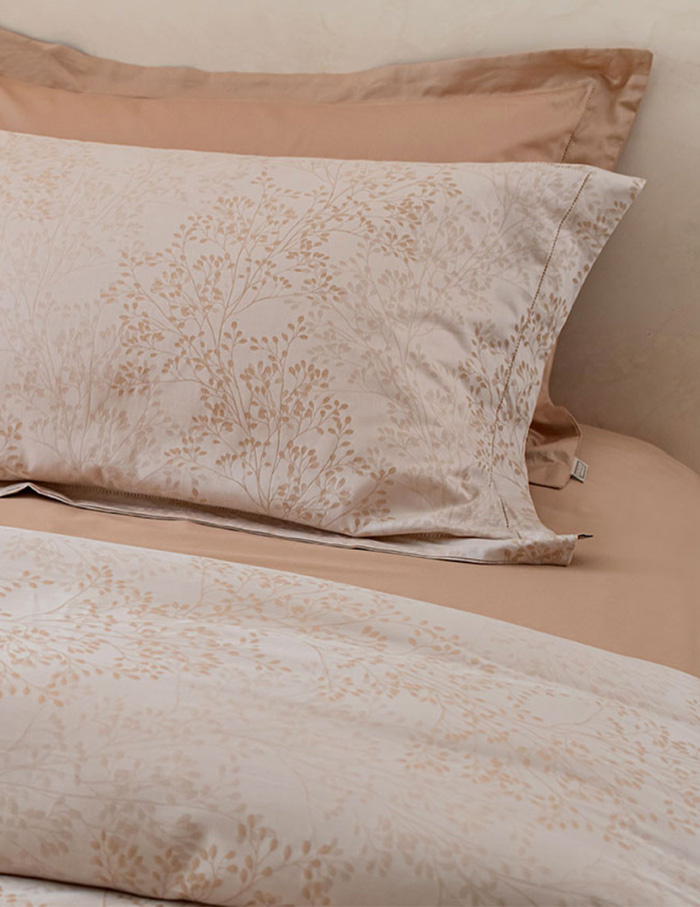 The Perfect Ensemble
Spread Spain's new bedding set encompasses a comprehensive package designed to create a harmonious and cohesive bedroom aesthetic. Comprising six thoughtfully curated pieces, it offers customers a range of design options, allowing them to choose from an array of beautiful pastel shades. At the foundation of the ensemble lies a solid-coloured bed sheet, providing the groundwork for elegance. Taking centre stage is the jacquard woven duvet cover, adorned with an intricate leaf design that accentuates the collection's overall elegance. Complementing the duvet cover are two matching jacquard woven pillowcases, mirroring the intricacies of the design. Additionally, two solid-coloured pillow cases add a touch of contrast and balance to the overall aesthetic.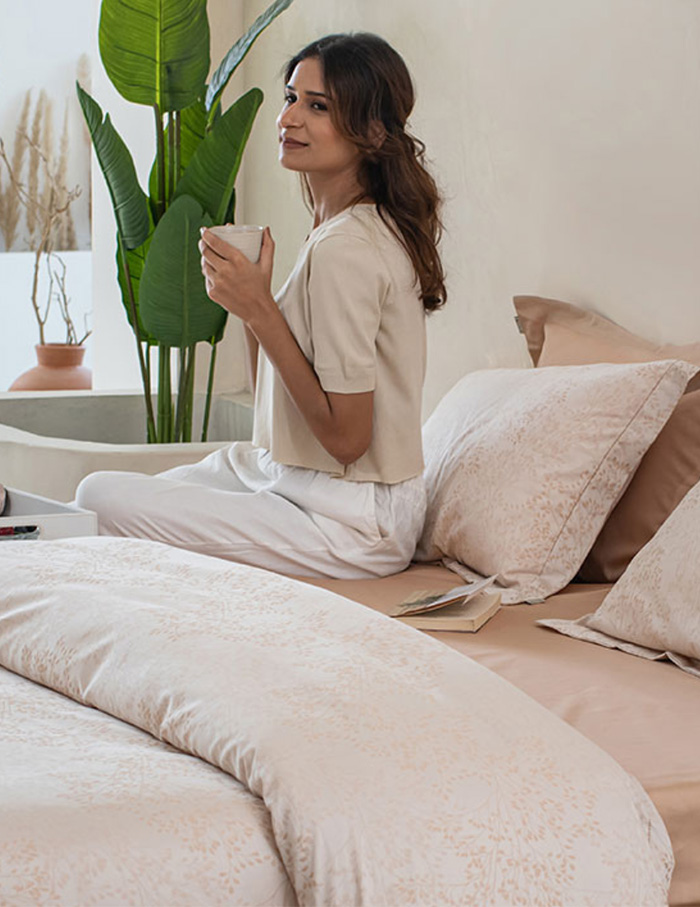 A never ending loop of versatility 
Spread Spain's bedding set not only boasts intricate design but also unparalleled versatility. The carefully chosen pastel shades make it an ideal choice for the summer season, infusing bedrooms with a fresh and airy ambiance. The soft hues create a serene and calming atmosphere, perfectly suited for the warmer months. Furthermore, the range of designs available ensures that customers can find the perfect fit for their personal style and seamlessly integrate it into their existing bedroom decor.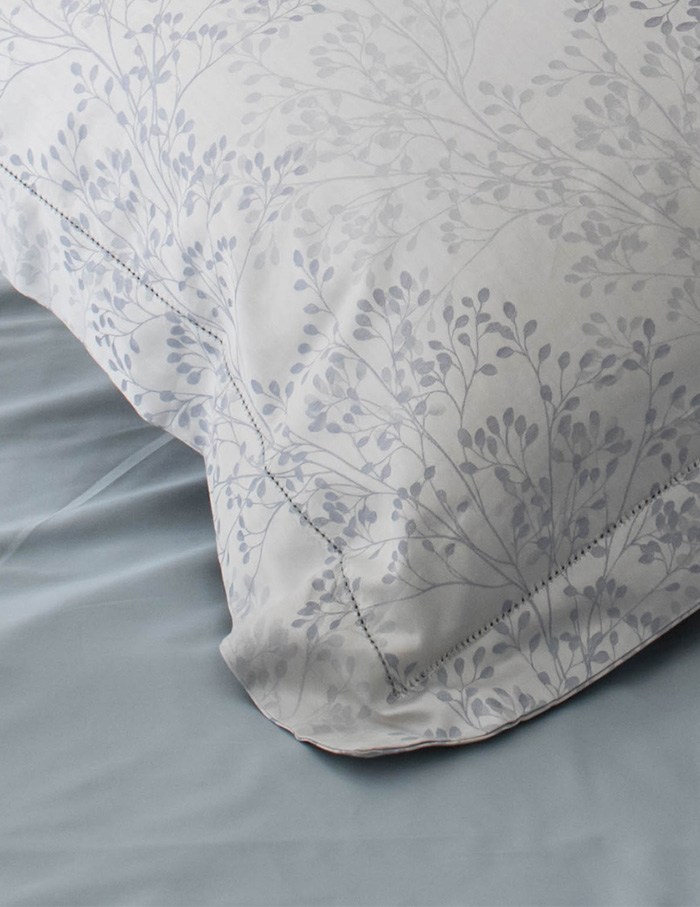 Unflinching  Quality
Synonymous with exceptional quality, Spread Spain maintains its reputation with this new bedding set. The jacquard woven fabric is renowned for its durability, guaranteeing that the bedding set will withstand the test of time. Each piece within the collection is meticulously crafted to be long-lasting, promising years of both comfort and elegance. By investing in Spread Spain's bedding set, customers are investing in a product that will retain its beauty and functionality for years to come.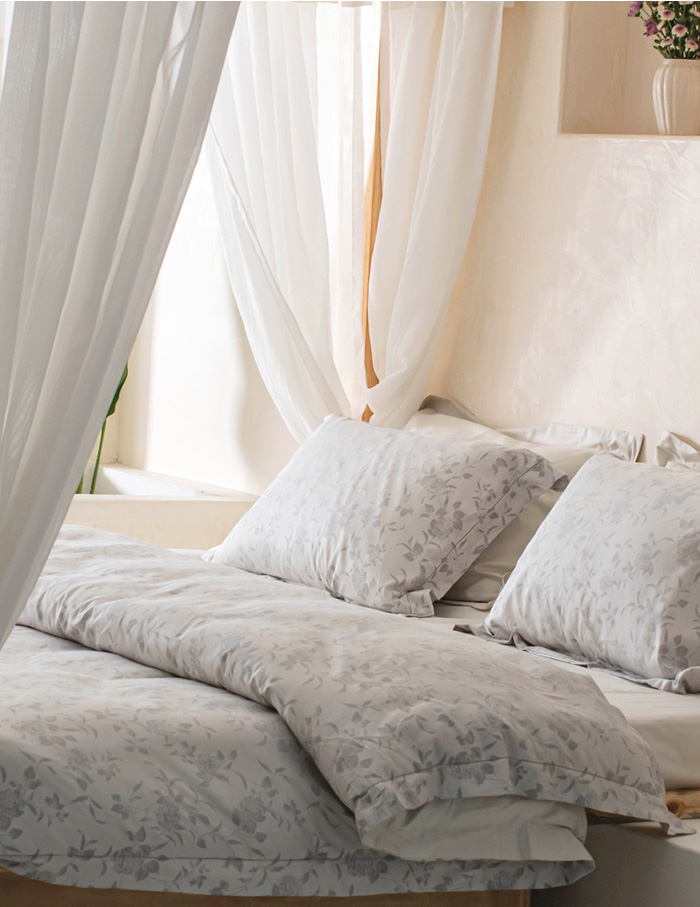 Spread Spain continues to redraw boundaries of possibilities when it comes to bed and bath linens. This meticulously crafted collection with Jacquard woven fabric and delicate leaf designs offers unparalleled comfort and style. Maybe, you can't go to Spain but Spain can definitely come to you!