Sofa, so good—The String Collection from Scarlet Splendour and Nika Zupanc stupefy with Dedar Milano fabrics
JAN 28, 2022
| By Twinkle Tolani
In association with the international designer, Nika Zupanc, Scarlet Splendour brings forth the String Collection that uses 'strings of metal' as a fractal in design exploration. "The word strings evoke a vision of lightness in our minds. Be it the strings of a musical instrument or textile strings of everyday use," ponders the team.
Magic transpires when the preconceived notion of a delicate string manifests into strings made of hard steel. The line is a testament to Zupanc's reliance on her ability to transmogrify. The designer juxtaposes the entropy of hard-to-bend metal strings with designs that embody lightness and transparency in the Strings collection for Scarlet Splendour.
From credenzas and cabinets to sofas, single seaters and more accommodating ones, the collection strings you along with their avant-garde pieces. Exclusive to sofas and tables, a muse derived from waves takes on focus.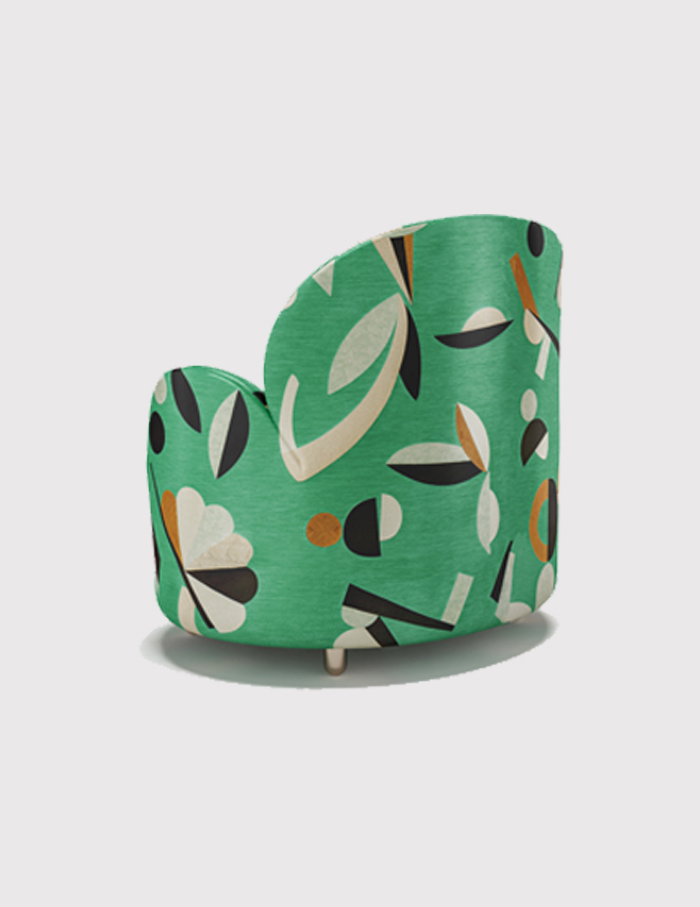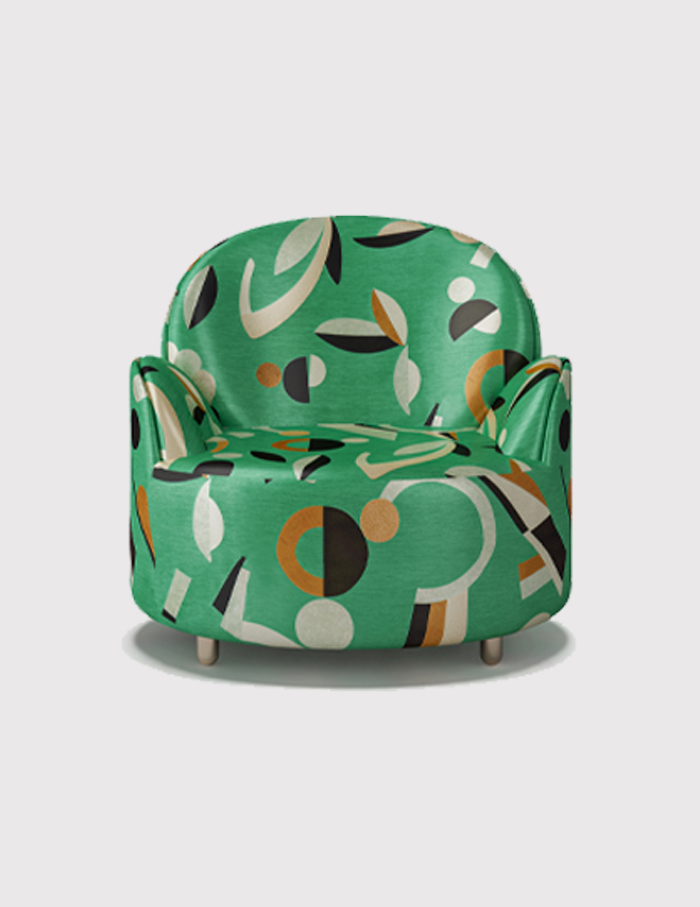 Inspired by the sounds of the sea and the forms that waves take, the furniture adopts a rectilinear and relaxed yet poised and elegant look. For instance, the Strings Cabinet stands tall with innumerable steel 'strings' evenly spaced to create a gossamery, uncommon in a metal cabinet. Spacious shelves and soft, elegant edges characterise the versatility of the product.
The form of the sofas in the String Collection imbue throwback vibes. Refreshed memories of the onset of the modern era in design catch one gawking at the seating a little longer than needed. However, the seamless upholstery brings the range back to its contemporary context.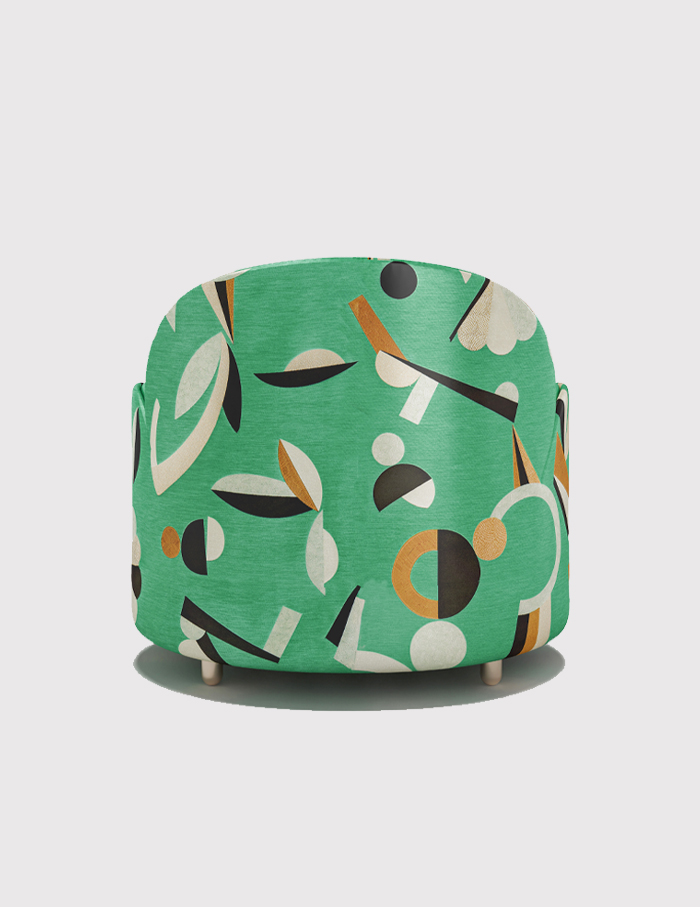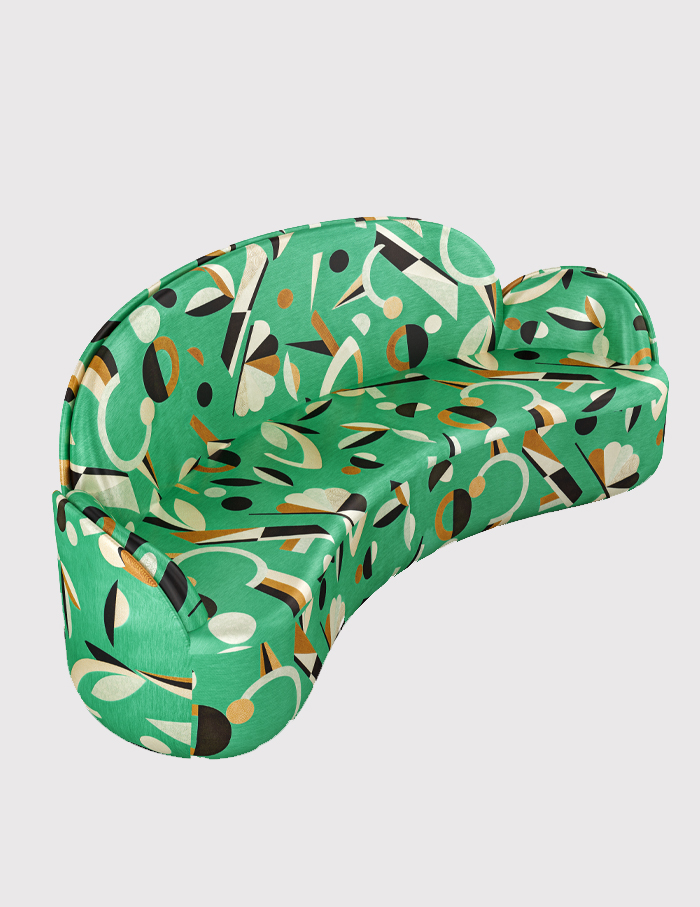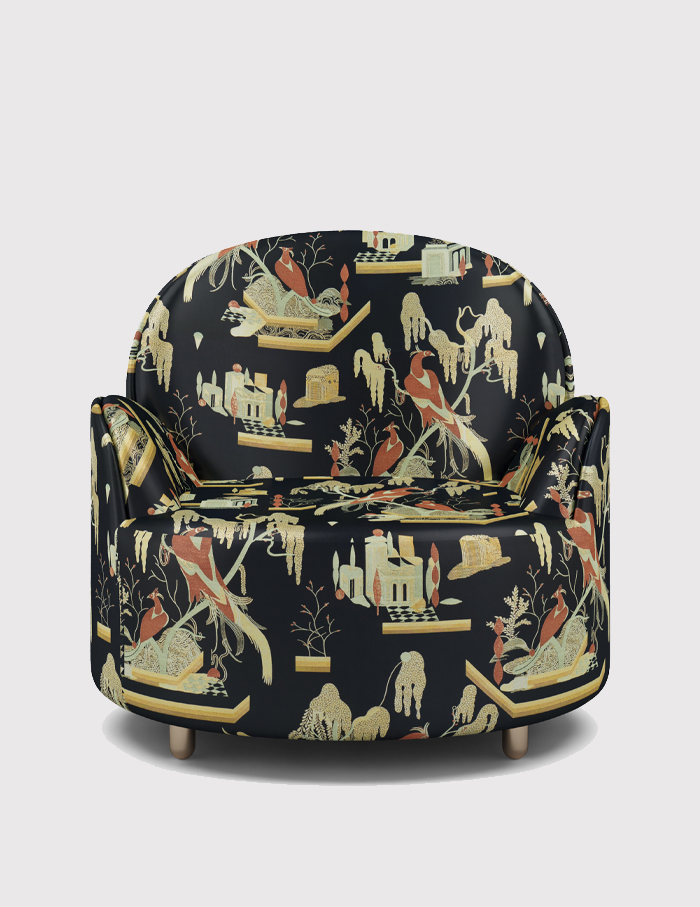 What jars the onlookers even more about the seating is its printed variant—upholstered in plush black and blue jacquard fabrics, This Must Be The Place and green geometric fabric, Manifesto Futurista by Dedar Milano.
The 'This Must Be The Place' fabric usurps inspiration from a fantasy where architecture coexists with nature, evoking a human-built paradisiacal environment that is supportive and not invasive. The Icinori, a multicoloured winged creature, spreads life and spell-binds in camaraderie with tropical plants, cypresses, imaginary birds and mystical forms.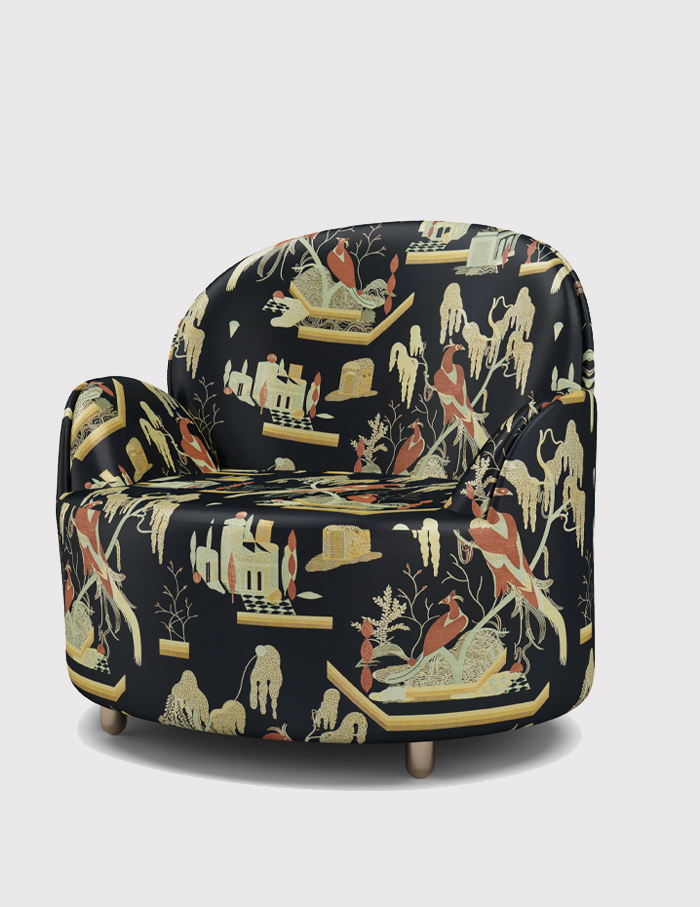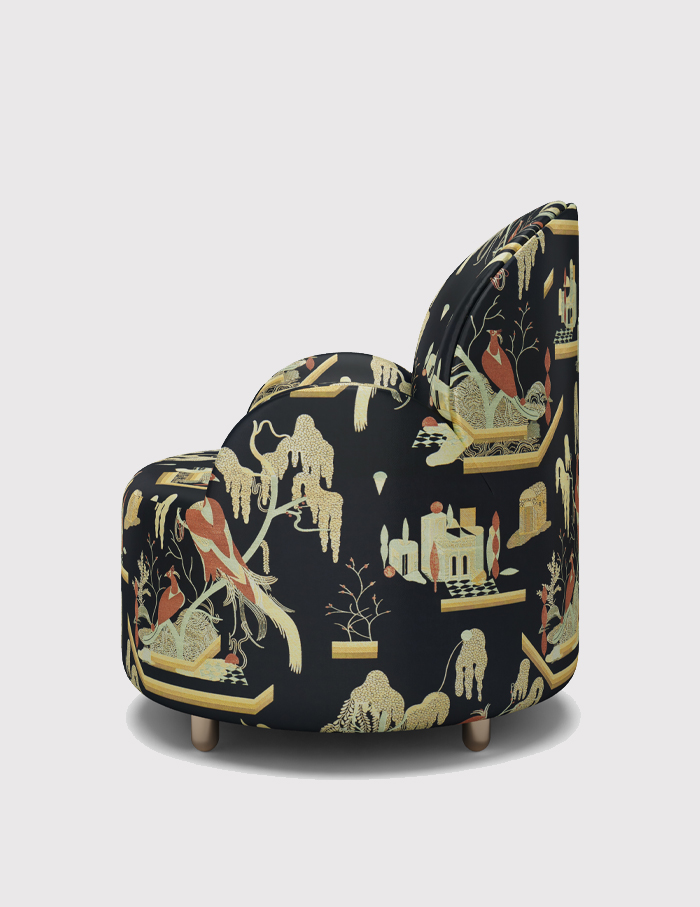 The art of jacquard and its rich weave colligates harmony and audacity. An interlacing of 160 ultra-fine threads per centimetre brings out the classic approach and contemporary language. 
The 'Manifesto Futurista', on the other hand, features geometric shapes that are reminiscent of futurist graphic designs and oriental lacquers. Rich in texture and effects, the fabric's colourful demeanour mimics precious metals and gems.
Want to discover more about this stunning collection? Click here!