Get Inspired
Soenke Hoof builds a home that harnesses elements of the earth and balances light, shadow, line and space
APR 15, 2019
| By Meenakshi Shankar
Interestingly, the brief that came to Soenke Hoof wasn't to build the house but to bring home a completely new avatar for the basement. The space needed to harness elements of the earth and capture the reflections of the moving sky on still and rippling water.
Soenke believes in breathing life into spaces and his work reflects this. The pool and spa, in the basement, had to come alive with light, shadow, line and space. "The challenge was to create a space that rested on my design sensibility, which doesn't fully give itself away at first. It wants to be discovered, surprising you along the way.
Conforming to this, a space infused with clean lines and a reduced palette of materials emerged," Soenke elaborates on the almost ethereal design. A first for the architect, he introduced water as the main narrative of the space, using it as an additional building material.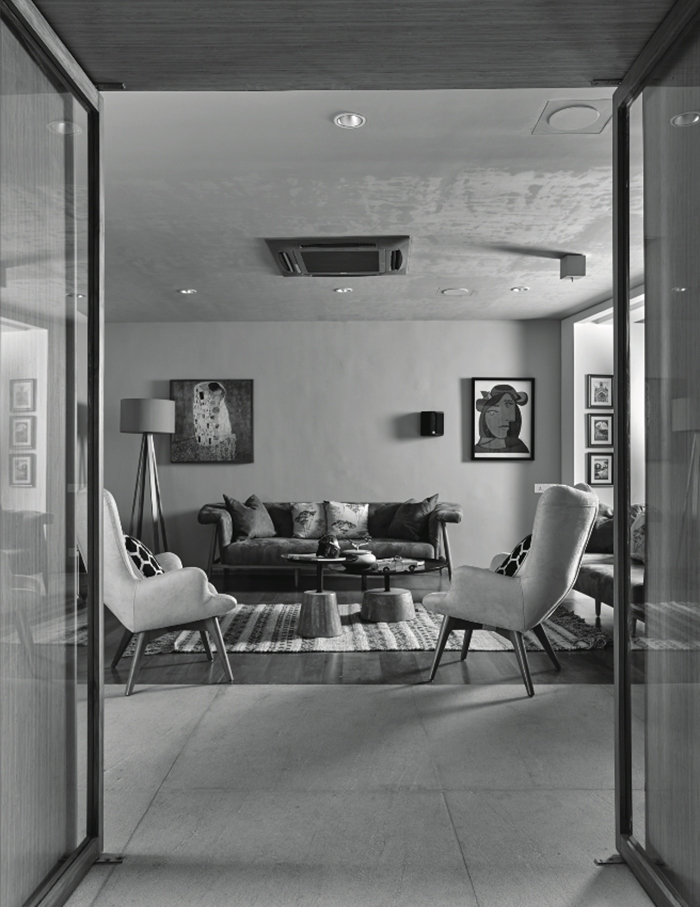 Light and shadow, fierce and soft, come together to create ripples that are bold and evocative in a single breath. Standing dignified with its minimalistic approach, this space is a treat to the senses.
Scroll below for more images from this lovely home!