Soba Sassy by A Square Designs brings magic, sass and astounding aesthetics to give you an otherworldly experience
MAR 11, 2023
| By Suhaani Rai
If Elle Woods, the protagonist of Legally Blonde, ever visited Kolkata, Soba Sassy on Ho Chi Minh Sarani road is most likely to be her favourite place to eat Pan-Asian cuisine and enjoy a sassy drink. Soba Sassy is a fun and high energy restaurant with the aesthetics of the Far East. Spread across 7,000 sq ft, the space is crafted by Ajay Arya, Founder and Interior Designer of A Square Designs.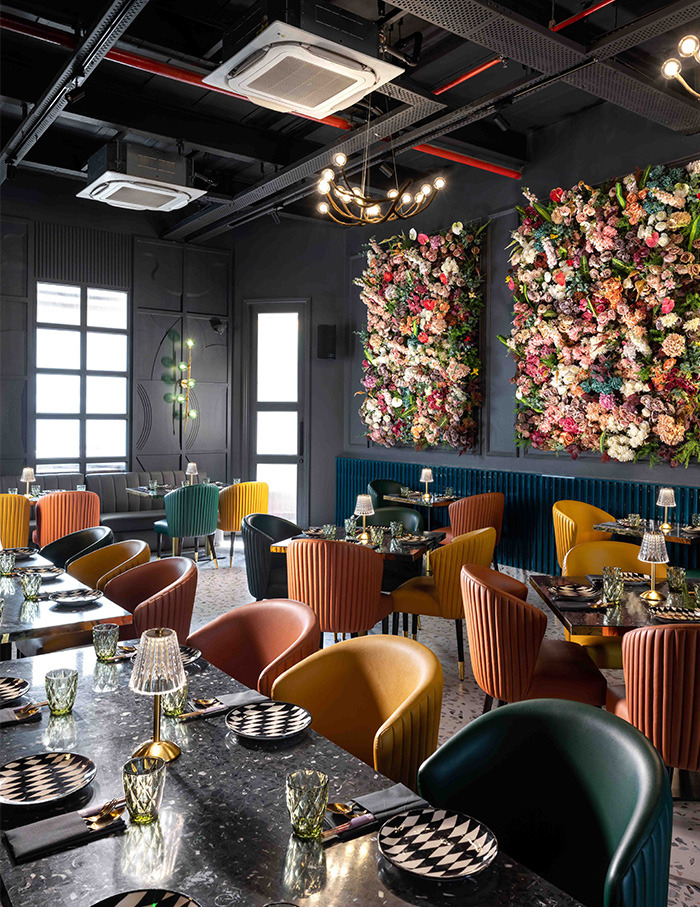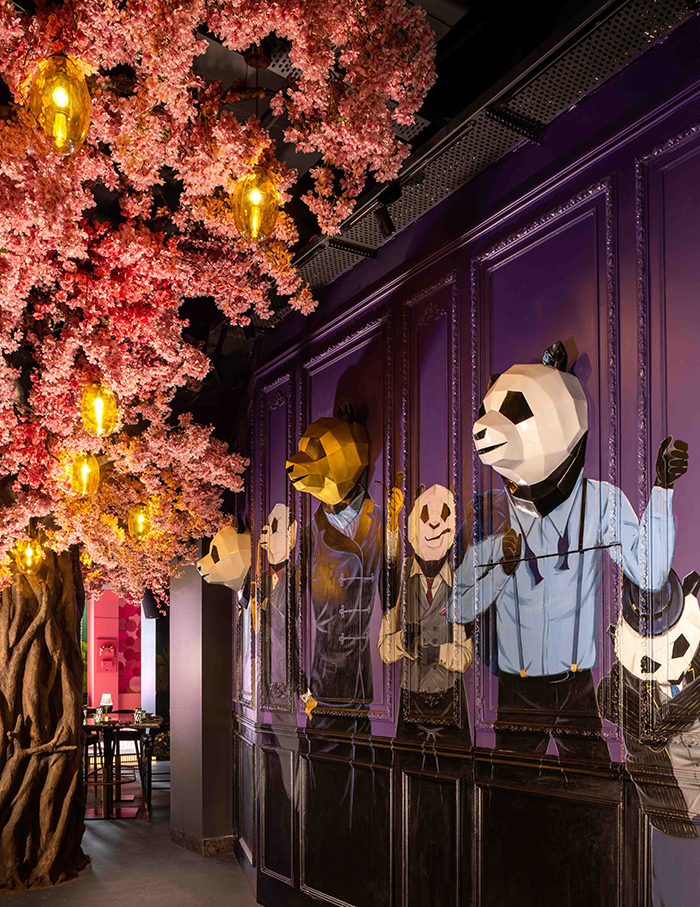 The restaurant hosts two different sections with two different vibes—Soba and Sassy. Sassy was the space the designer Ajay Arya enjoyed imagining the most. Sassy is the brass arched bar with a dancing panda wall installation and hand painted wall murals.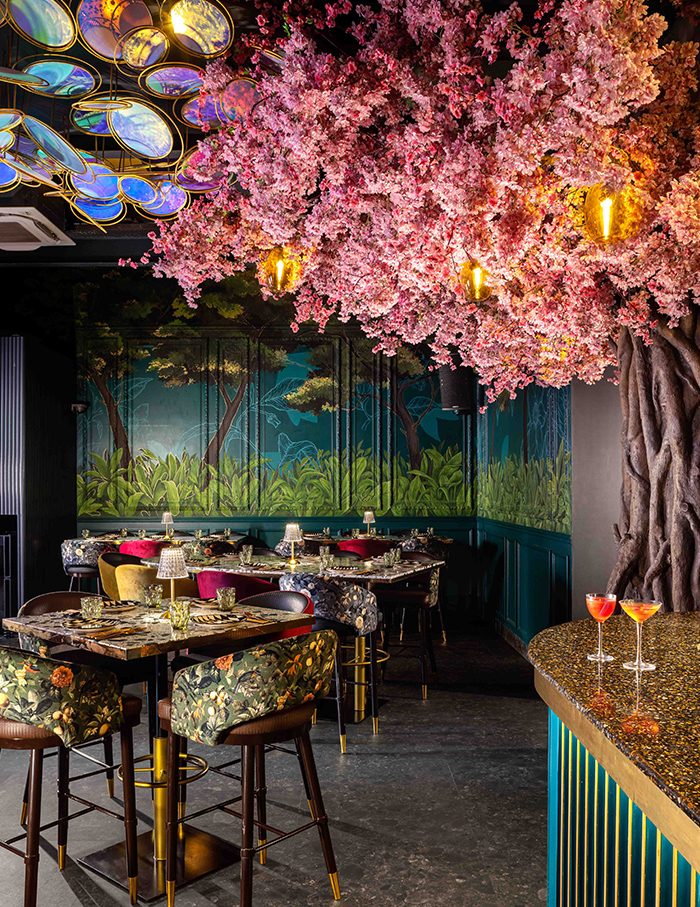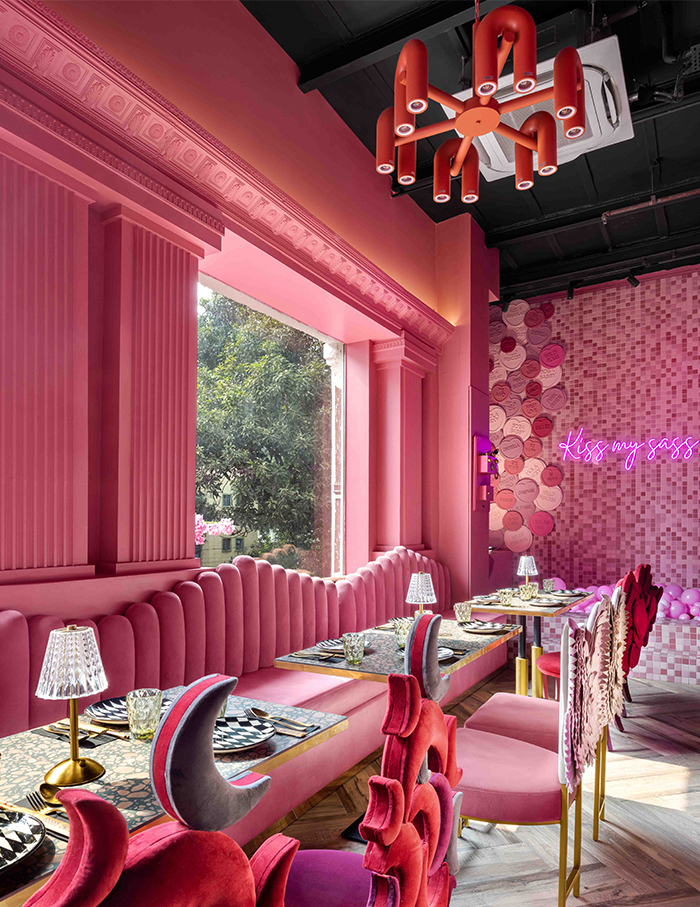 "It was pretty exciting when I first heard about the concept and the cuisine of the restaurant, as I had an opportunity to experiment with my design sensibility with contemporary language that is Insta-worthy and transports guests to the far-East! And that was quite exciting for me," he shares. The faux cherry blossom tree pillar in the Sassy area was the most challenging to design and execute for Ajay.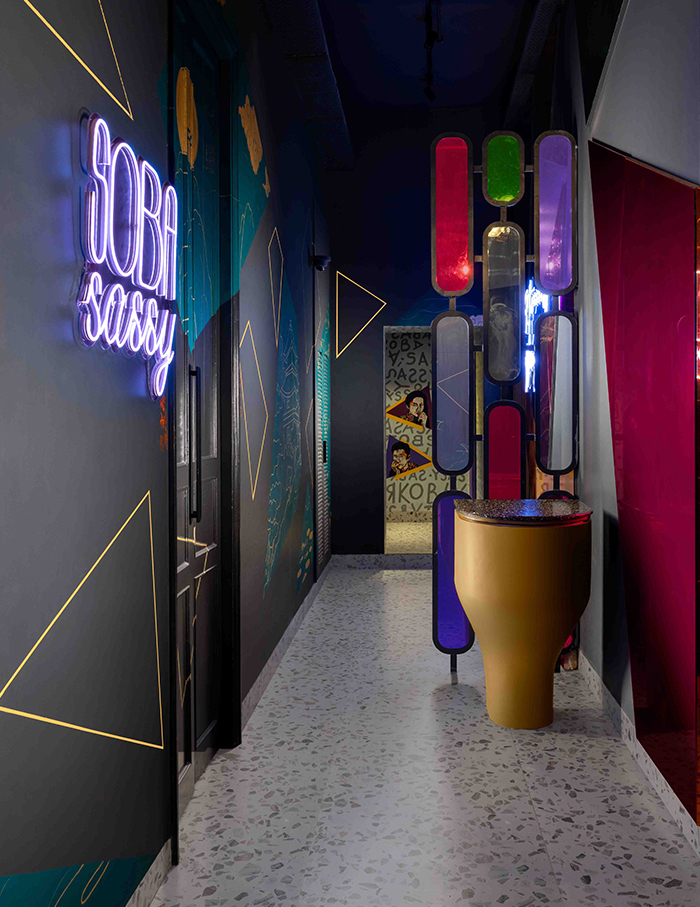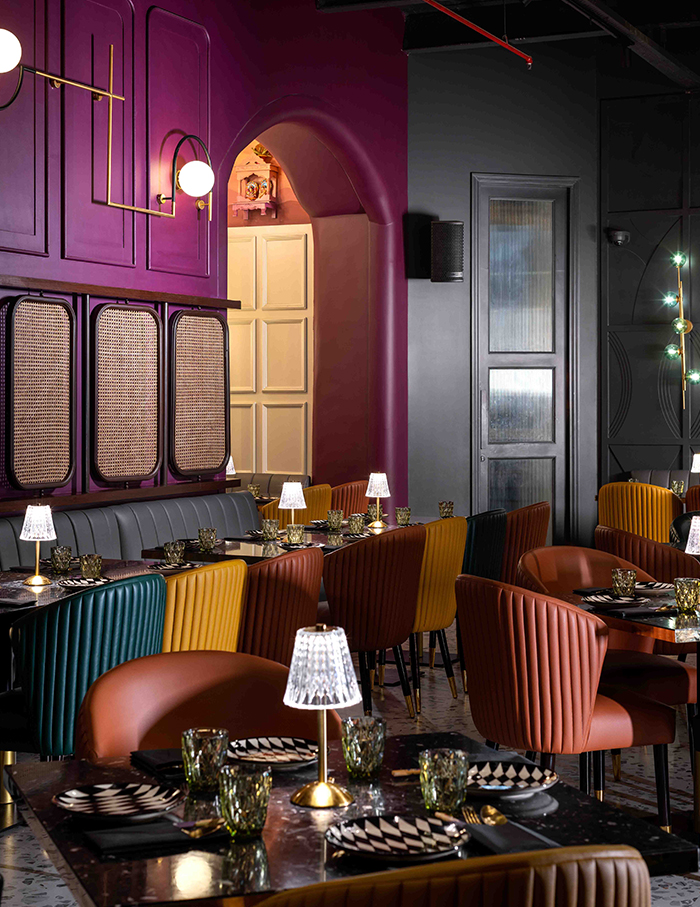 Soba, the primary dining space with the colour scheme of magenta, chrome yellow, bottle green and fuschia to give the customers an intimate experience. The Asian faux flowers on the adjacent walls transports the guests to the far-east just like the exquisite cuisine it offers. 
Keeping the 'Instagrammable' theme in mind, the designer has created a surprising element- The Pink Room. The Pink mosaic tiles, an oval bathtub and purple booths promise a magical and picturesque experience to the customers.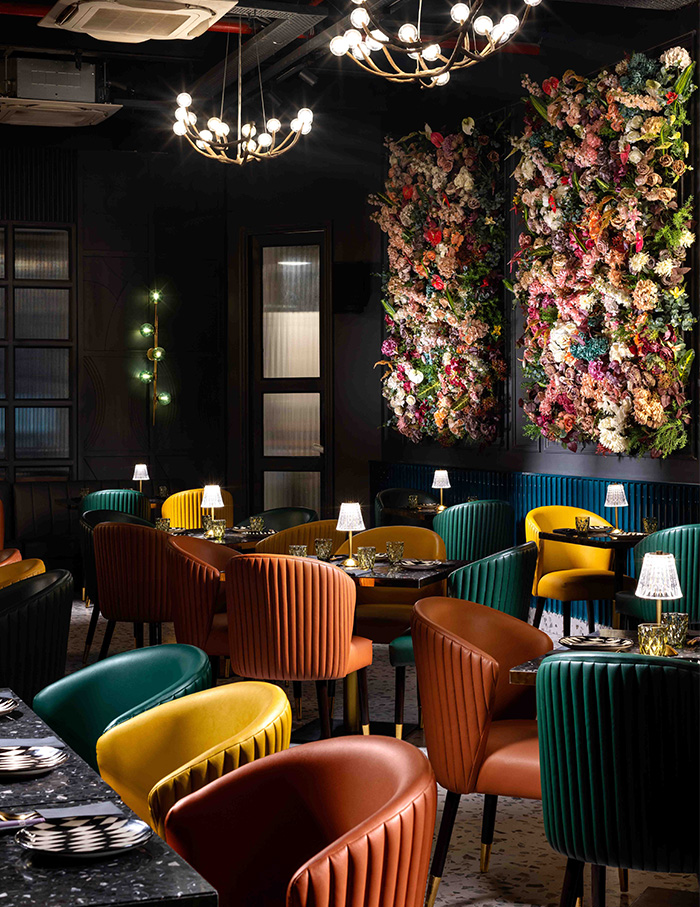 The designer says that he likes to design what's in trend and keep it fresh. This gets highlighted in all the spaces he designs in this gastrobar. He has perfectly executed the Pinterest-y theme and added different features like the dancing panda wall installations, Pink room and the 'Kiss my Sass' neon sign to make the millennials and Gen-Z Instagrammers go crazy.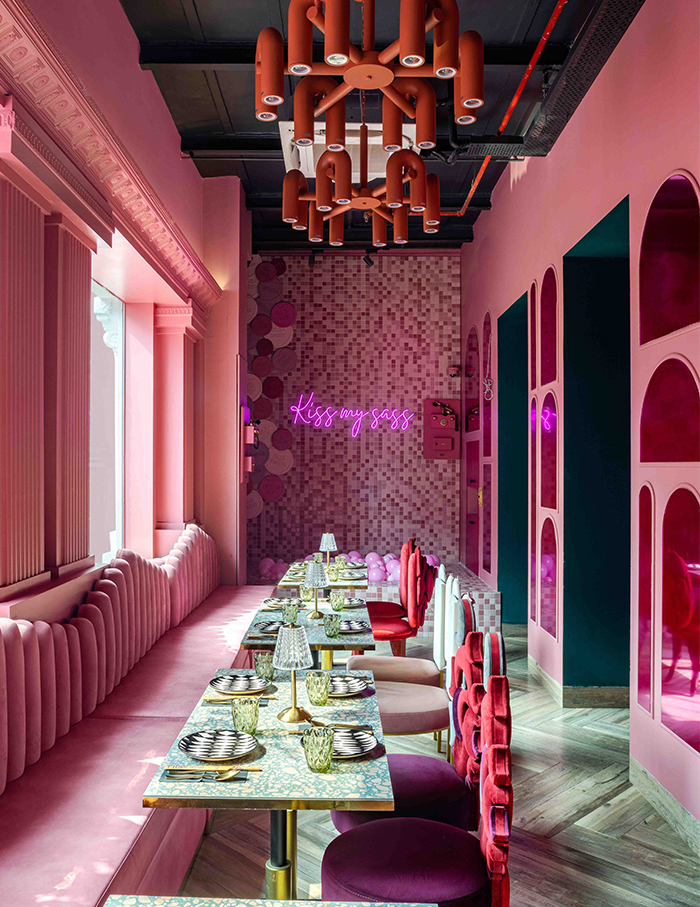 Whether it's a Wednesday brunch date or Saturday night party, Soba Sassy sets the mood for all kinds of celebrations and hosts enough fodder for your instagram feed. 
You may also like: Boundless luxury has a new address in Anita Dongre's new flagship store at Kala Ghoda