Homes
Snehal and Bhadri Sutar of The Grid Architects create a minimalist cove in Ahmedabad with plentiful pops of colour
APR 7, 2021
| By Kavya Joshi
Nestled in Ahmedabad, this apartment by Snehal and Bhadri Suthar of The Grid Architects is an abode that is dressed in simplicity with refreshing aesthetics.
The 2,470 sq ft residence is specially designed for a family of five, which includes two teenagers and a septuagenarian.
One can't help but love this high-rise home for its splendid views and the refreshing breeze! Plus, the space is composed for the socially active family, who love having people around.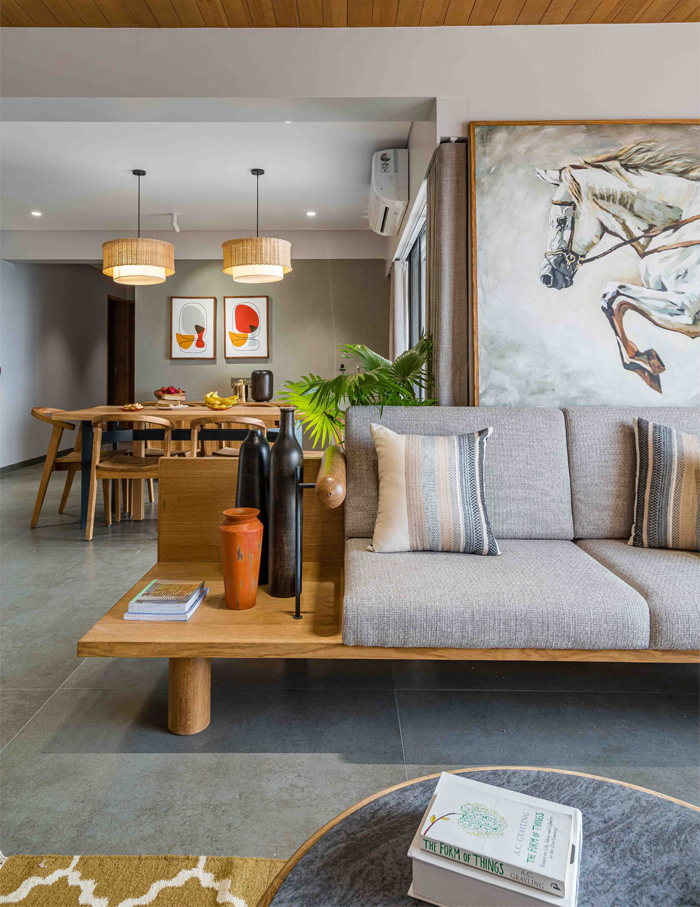 In this visually open apartment, every room flows seamlessly into one another and creates open and undefined spaces. It is cloaked in neutral tones to personify the homeowners' tastes, and blends textures with natural light and pops of colours.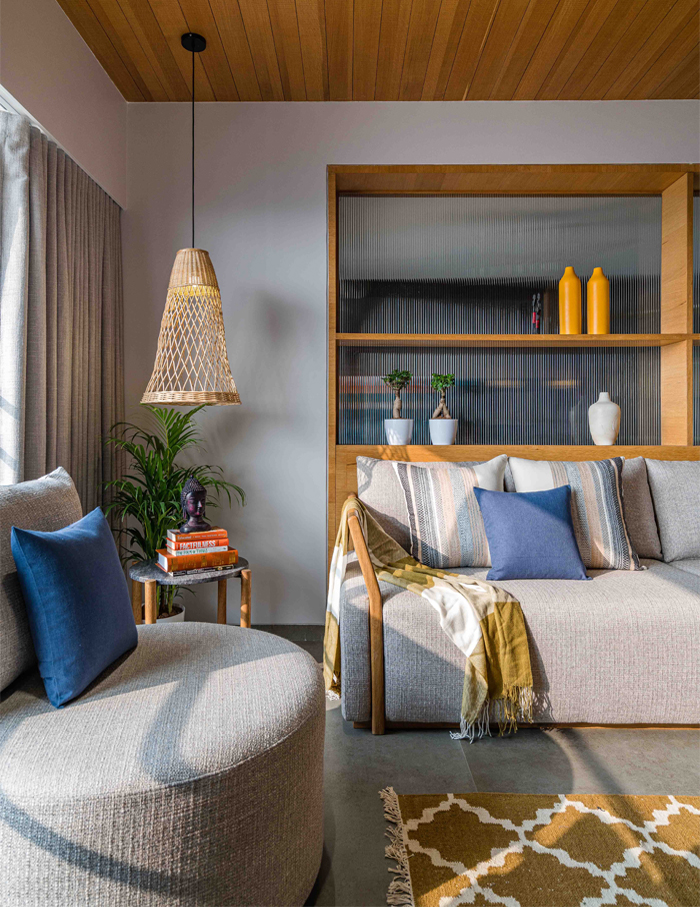 A combination of simple backgrounds in stucco colour and oak wood furniture enchants the abode, whereas the wooden panelling is offset with the help of simple flooring.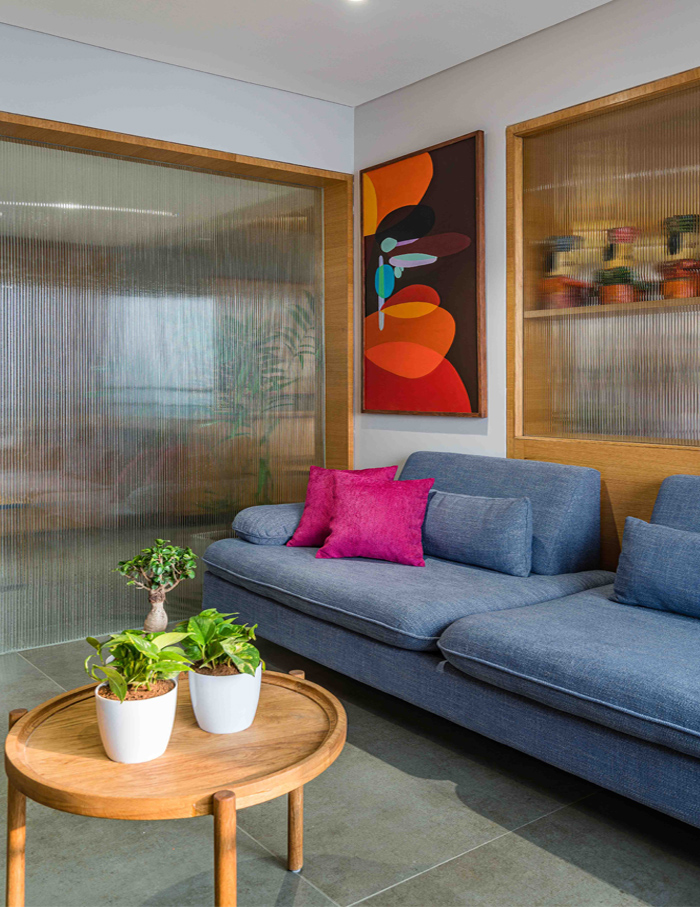 "Wood has a calming effect. It possesses interesting, inherent ornamentation of its own: A character that comes from having seen the vagaries of time. As architects, we treat wood with respect and consideration to ensure a long, purposeful second life after felling," divulge the duo.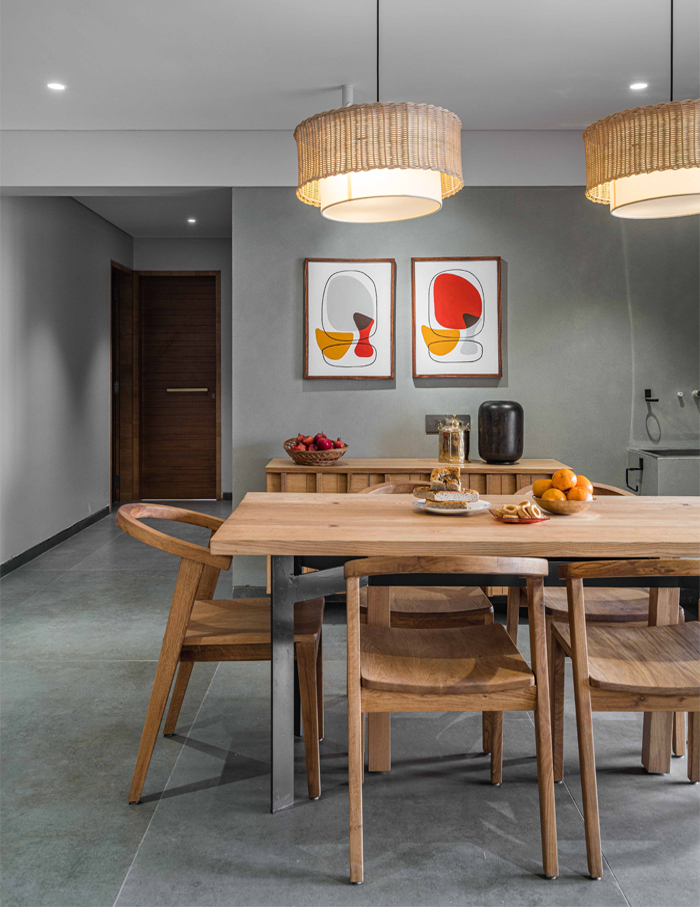 An oak door finished in gunmetal leads into the living room, where a palette of wood, fabric and stone is used. Here, a multifunctional sofa promotes a collaborative lifestyle. What truly enlivens the space is the curated art and decor elements. Segregating the cosy family room is a glass screen.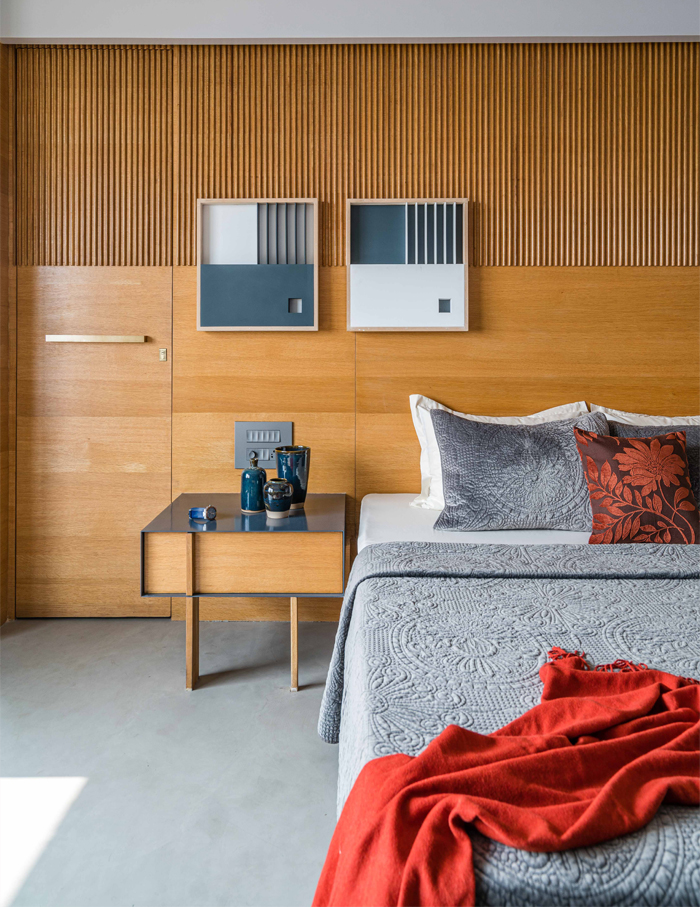 The dining space accommodates an oakwood table and chairs, wicker lamps and natural fibres to add a sense of warmth. It connects to a balcony, where the seating arrangement includes a bespoke swing, making it the perfect place to take in city views at all times of the day.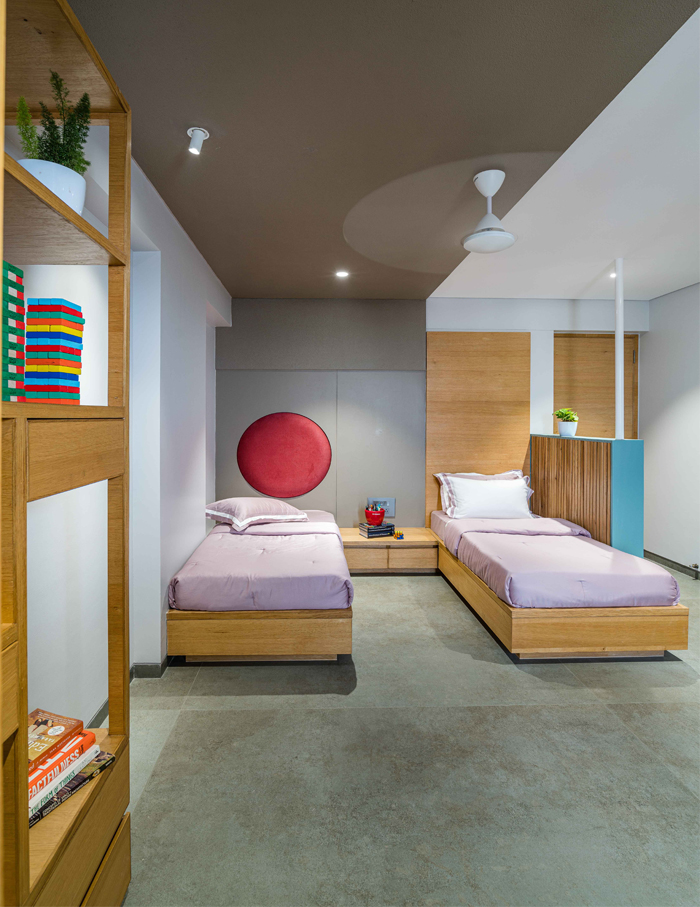 While the entire home focuses on minimalism, each room boasts a unique quality. The homeowners' room is enriched with wooden panelling, while the children's room is quirky with upholstery and a unique bookshelf. "The bedrooms are an authentic and personal reflection of its inhabitants, and we've created spaces to emulate just that," concludes the duo.