SICIS launches its Jakuchu collection of mosaic works at Tessera India paying homage to the Japanese artisanship
MAR 2, 2022
| By Rhea Sinha
Celebrated ubiquitously for its choice craftsmanship and meticulous mosaic creations, premier tile maker SICIS shines spotlight on its latest Jakuchu collection through its availability at Tessera India. 
An ornate amalgam or Oriental art and culture, Jakuchu is a stellar range of mosaic works and painting that is an ode to the marvellous mastery of Japanese painter Ito Jakuchu. These mosaics are curated expertly to embellish the ambiance of any living space.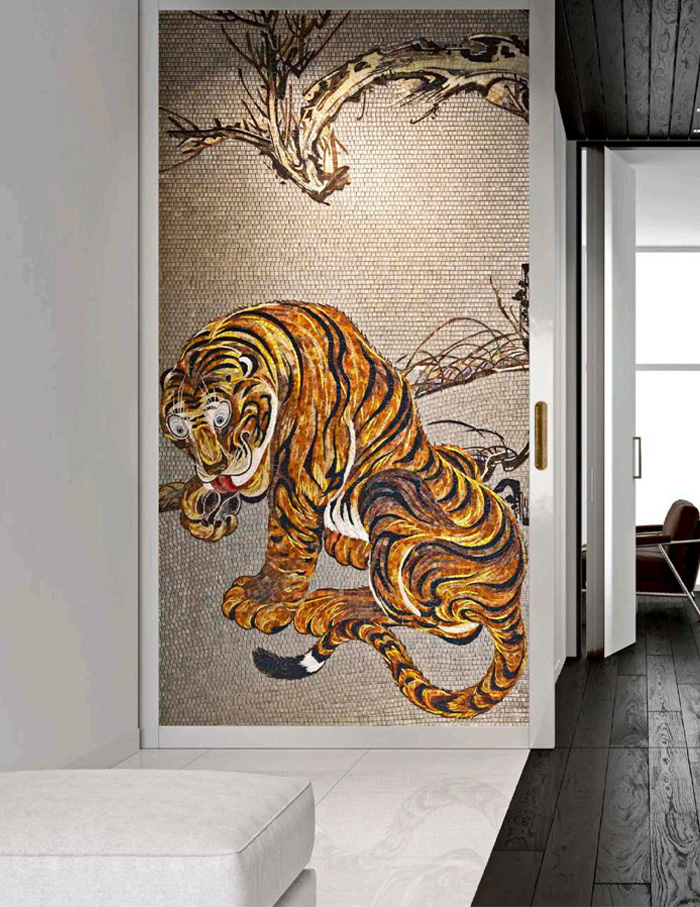 Contoured consciously with minute mosaic elements, the Jakuchu range imbues a refined sense of movement on the walls ensuing a catchy pictorial effect in the dwellings and spaces. This visual aesthetic is achieved instantly, all thanks to the shades of the paintings that resemble soothing brush strokes.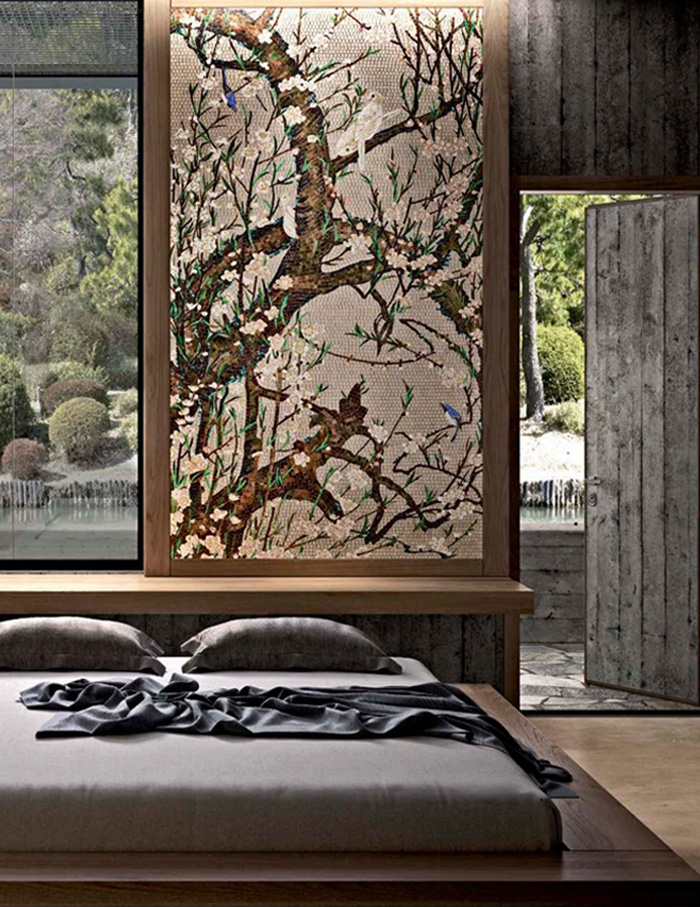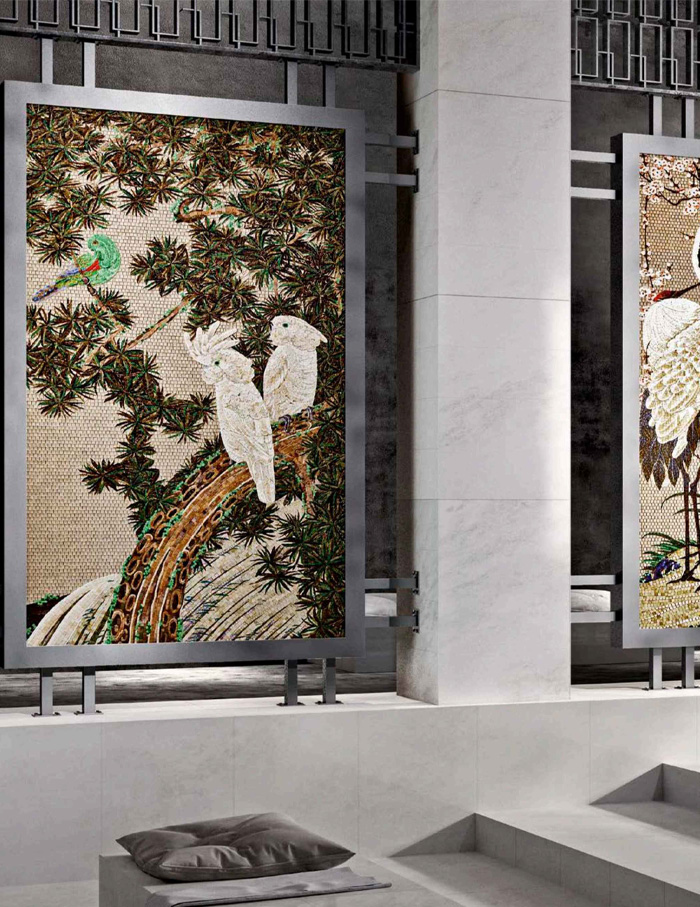 Designed delicately to festoon any and every facade, the mosaic motif is made up of authentic works of art embracing tiles of 440 separate shades, solely patented by the factory, which echoes an archetypal palette of the tones seen in Japanese paintings. Staying true to the original mosaic technique, every tile is cut and set by hand.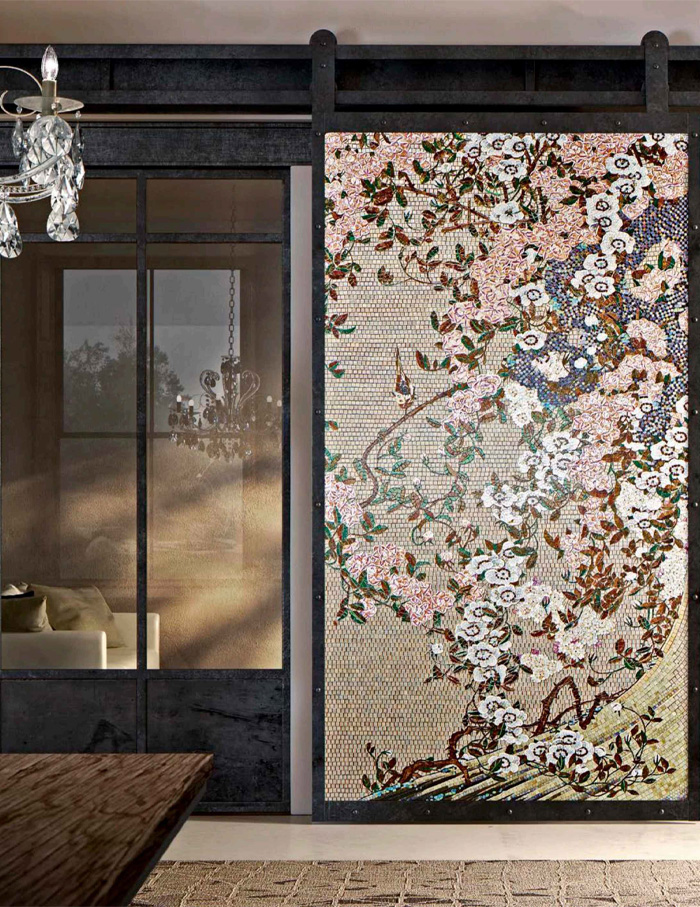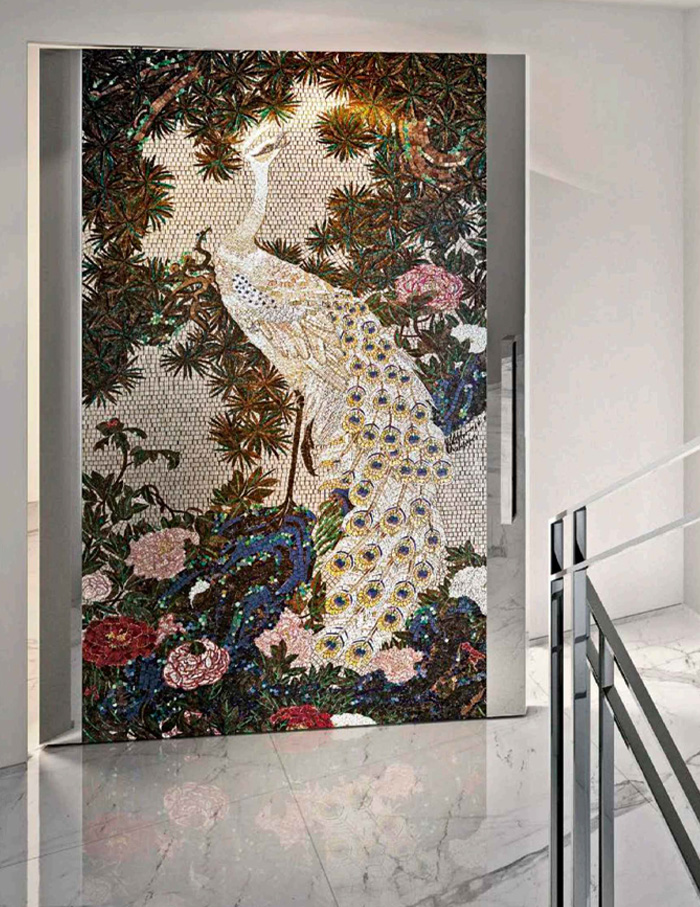 This series brings forth a naturalistic, earthy artisanship evoking a marriage of craft and research to execute artistic illustrations through mosaic. Reflecting roots that can be recognised in all their creations, the Italian prodigy SICIS credits its headquarters in the historic capital of mosaic Ravenna, Italy as another source of its inspiration. 
The mosaic panels double up as true tapestries adorning the walls of an abode, emanating the perfect ambiance of elegance and luxury. Going beyond its primary function of decor, these mosaic creations can also alter and function as plenary walls or doors.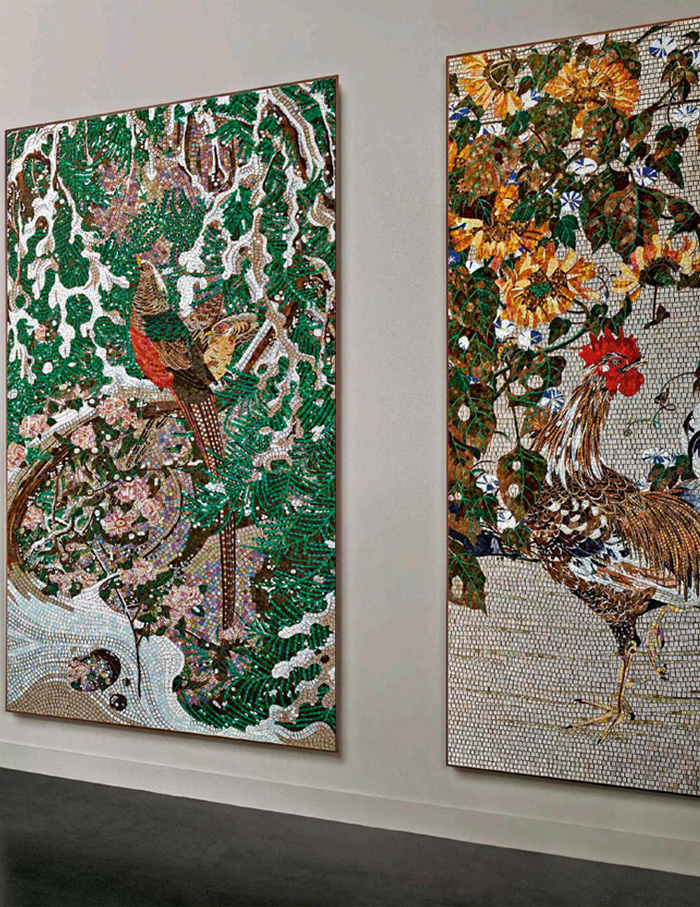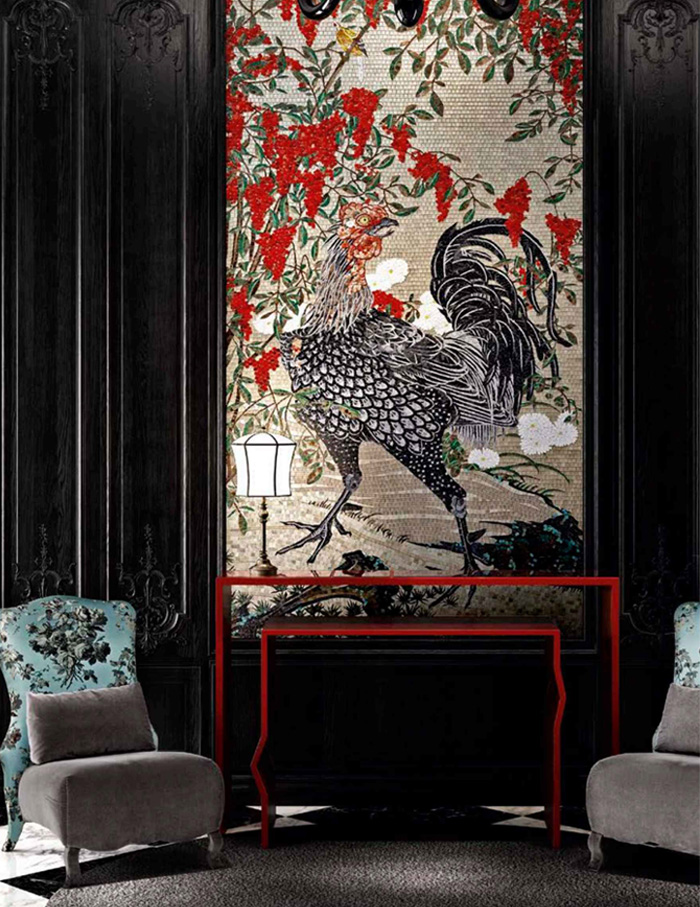 Gracing one dwelling at a time with grandiosity, the Jakuchu collection by SICIS is now available at Tessera India.