Design
Shruti Malani of Intrinsic Designs fashions an unconventional workspace for a couple with diverse professions
NOV 21, 2020
| By Sanjukta Ghosh
Designing an office space for a couple with different professions—one's a fashion designer while the other, a chartered accountant—might seem like a difficult task for some but Shruti Malani of Intrinsic Designs has proved otherwise.
She's effortlessly and elegantly woven in the intricacies of both businesses to create Curves and Dashes. 
With a brief that focused on natural light within workspaces and an aesthetic that complemented their professions while maintaining uniformity, the creative fashioned the 450 sq ft with an unconventional design approach.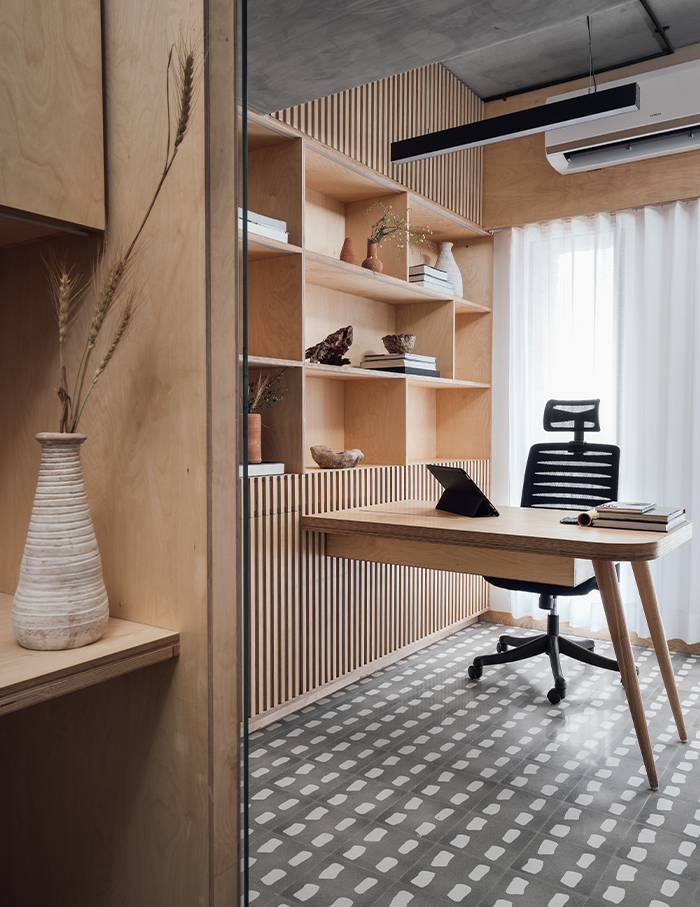 Shared as a fashion designer's boutique and chartered accountant's office, Malani created a linear division between the two distinct workspaces to let ample daylight in. The project gets its moniker for the curves in the use of timber and the dashes in the flooring tiles.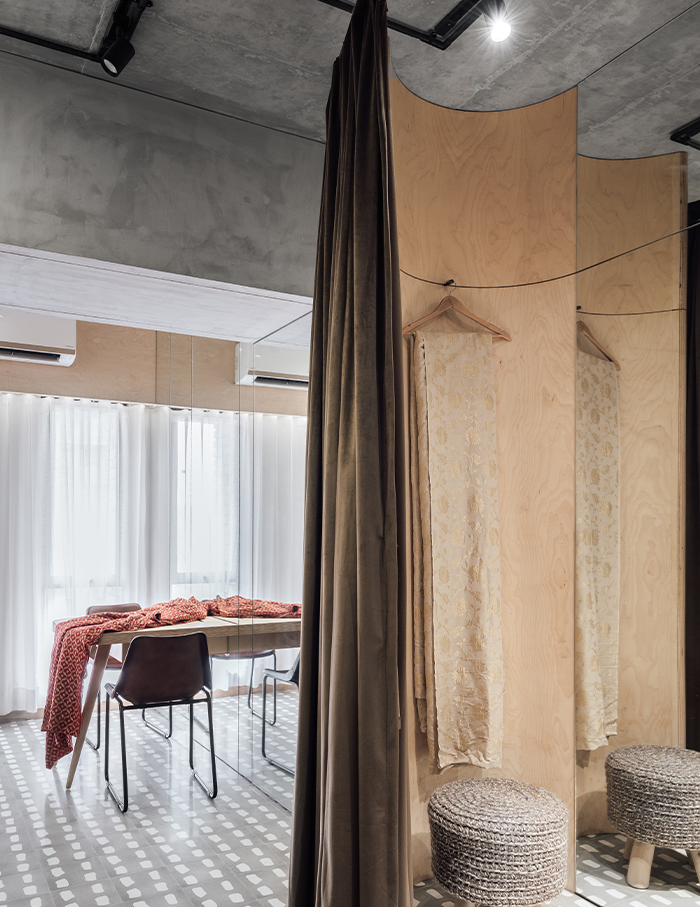 Further inside, the office unfolds into a series of separate spaces coalesced by a uniform design language of muted browns, arched doorways and cement tiled flooring in grey and white dashes that stretch seamlessly across the setting.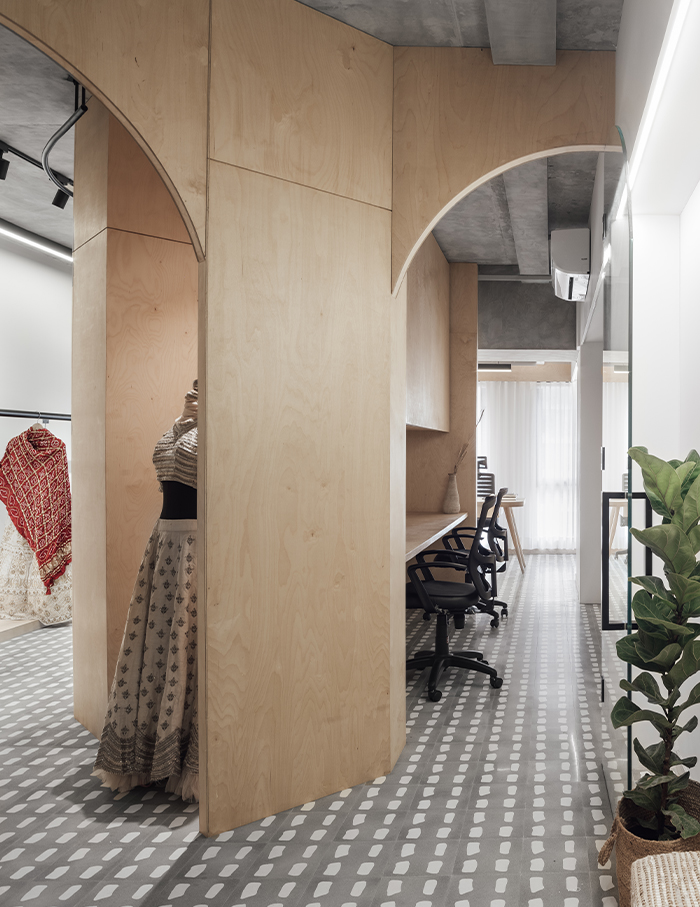 Fabricated elliptical curves and gently rounded edges characterise the space, while creating maximum utility. A display niche with soft contours enfolds at an angle beside the trial room, where a cluster of ethnic wear is accommodated against a neutral backdrop.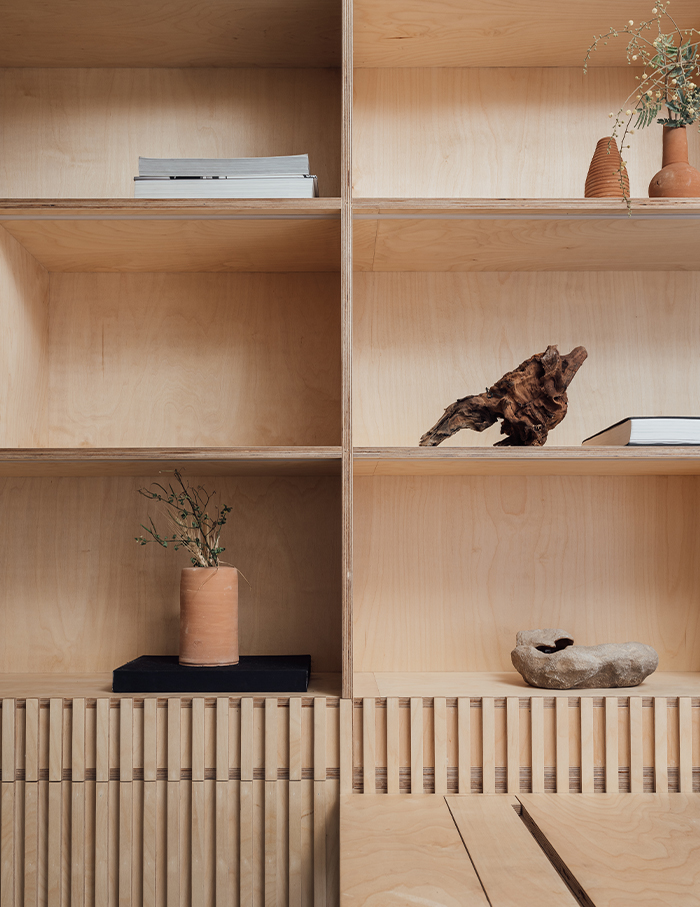 "Our idea was to keep the interiors so minimal that the focus remains only on the clothes. We believe that Indian ethnic wear is so full of details and colours, and the space should be mild enough to justify it," shares Malani.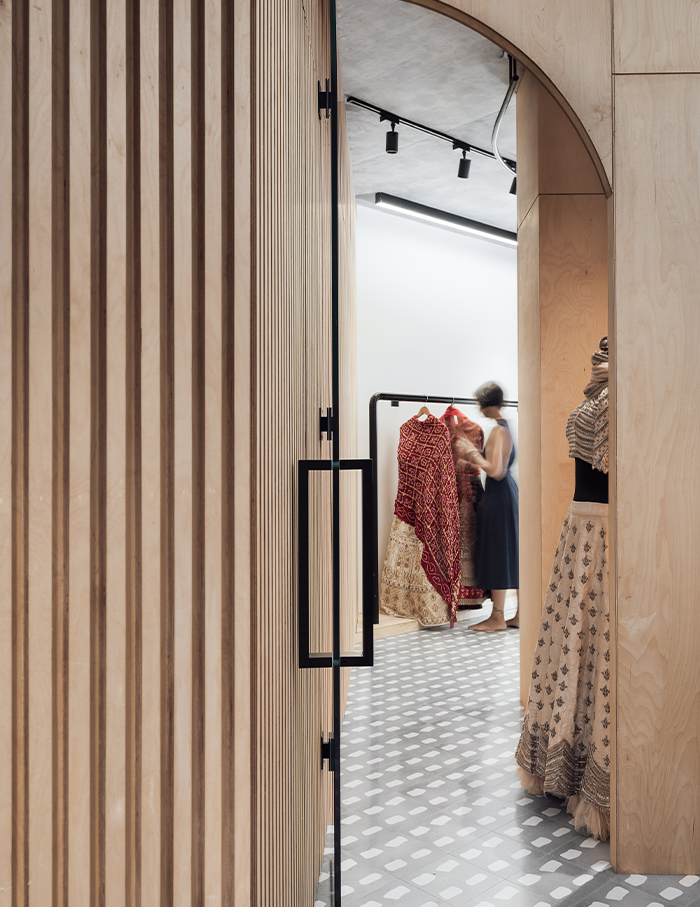 An ambitious use of mirrors acts as a backdrop and an essential fixture in the trial room, making the space seem expansive. A reflection of panelling is seen rising towards the exposed concrete finished ceiling while an array of these strips becomes a seamless wall surface as the eye glides around the curves and dashes.