Homes
Sergei Khrabrovsky pays tribute to the spirit of Bauhaus with this Moscow home
JUN 15, 2021
| By Jayasmita Ray
A modern interpretation of constructivism and tribute to the 21st-century masters of Bauhaus freedom and creativity, this Moscow apartment by Russian designer and artist Sergei Khrabrovsky reimagines living spaces with avant-garde style and history.
Sprawled over 800 square feet, the home features a living area, three bedrooms, a mini dresser and two bathrooms, all clad in bespoke decor elements, natural materials and textures, creating a playful yet sophisticated ambience.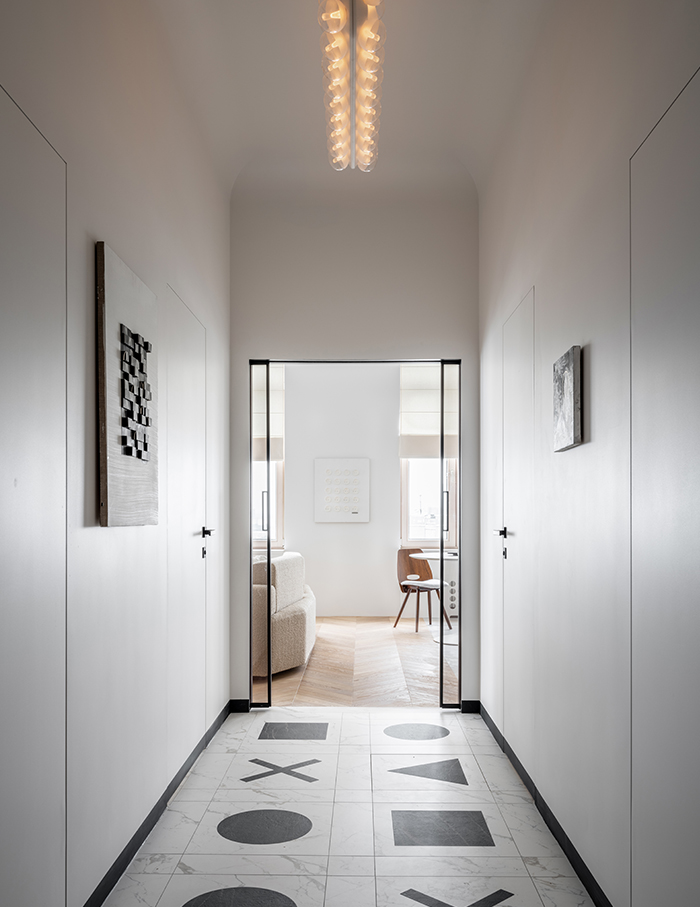 We're greeted by graphic shapes created by Khrabrovsky in the hallway. Depicting overconsumption in the current cultural phenomena, the artist incepted the art object Metabolism, during self-isolation in the pandemic, and this piece synthesizes a visual symphony of black and white geometric forms, arousing further curiosity against the light marble floors.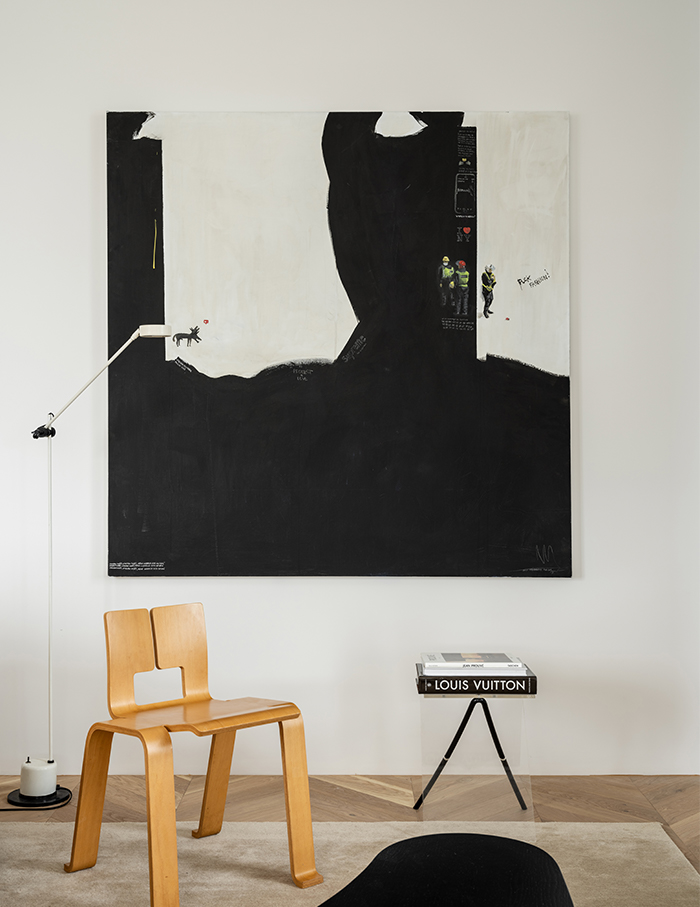 Inspired by the architectural language of Swiss-French architect Le Corbusier and Bauhaus, the designer pays meticulous attention to every detail of the art, furniture and narrative the space radiates.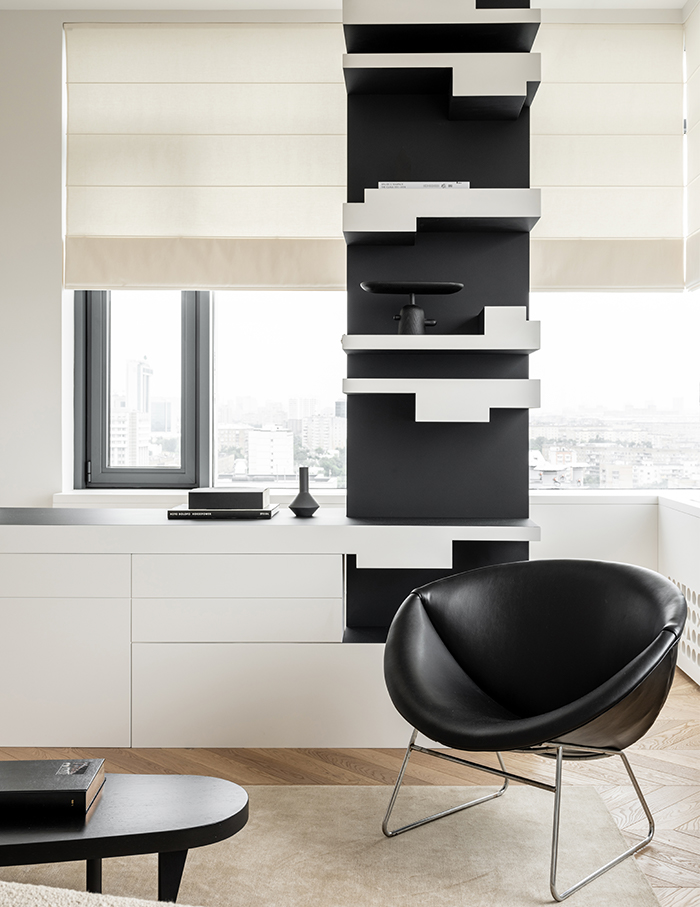 Bespoke furniture designs by Khrabrovsky, like a black coffee table in the living room, wardrobe and bed, the dressing table with connotation to the sensibility and aesthetics of the Bauhaus era weave a consistent creative flow.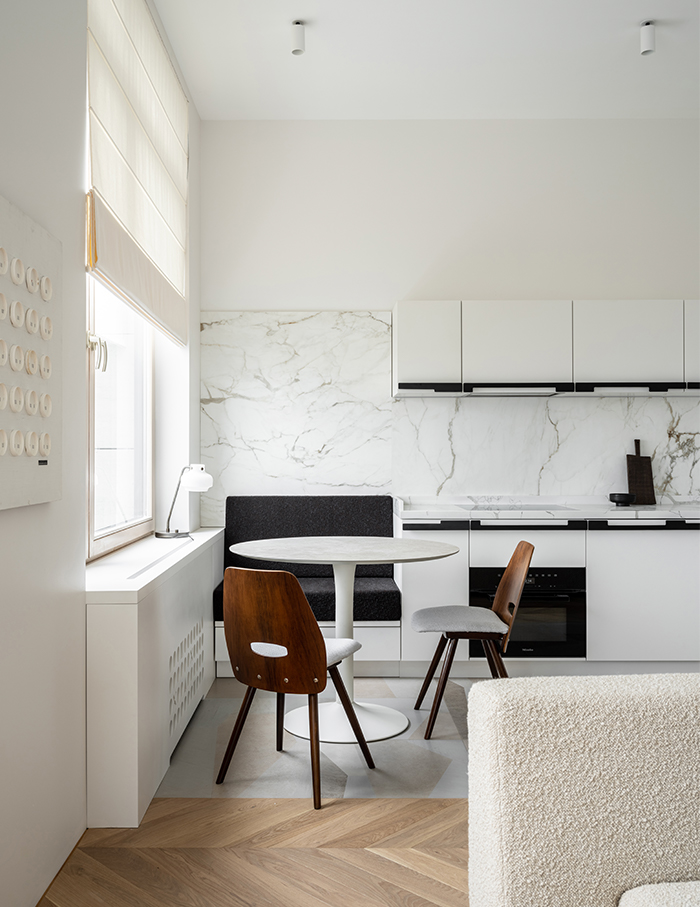 Collectables including vintage Czech chairs, Ombra Tokyo Chair by Charlotte Perriand, Zig-Zag chair from Cassina and ceiling lamp by Moooi emanate retro expression in this contemporary space anchored by contrasting accents to furniture and textiles making this home absolutely unforgettable.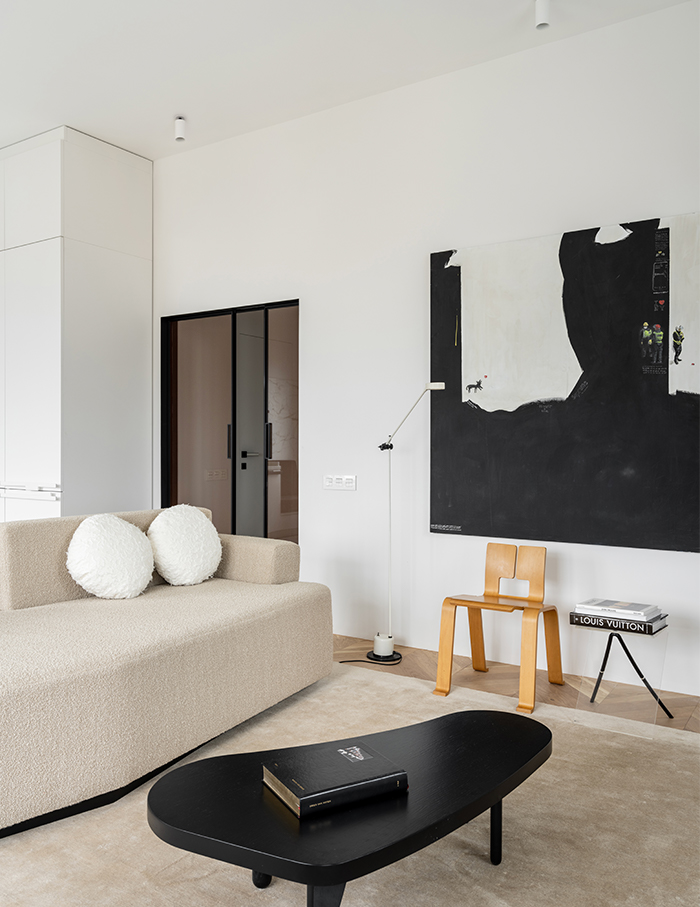 Art objects such as the "YSL les art" transforms infamous logos showing brand worshipping in the modern art market further builds on the intricacies of the visual experience creating dialogue.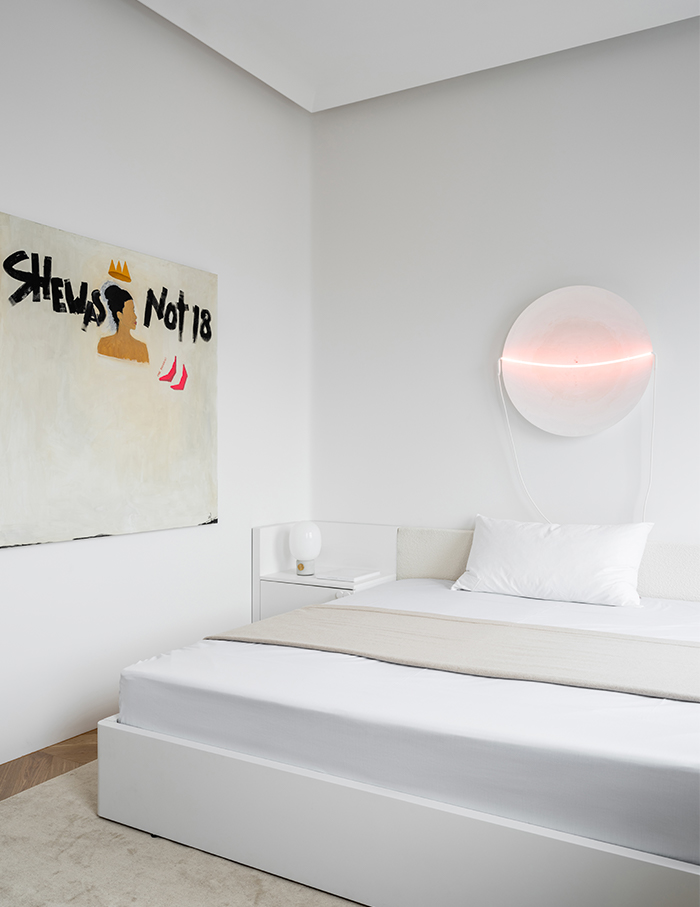 The layering of textures balances the black leather chair against the timber accents and distressed bouclé couch. We love the black and white unconventional shelving unit with irregular rigid lines! Intensive and interesting features of the living room are balanced by the evocative hallway, corridor and artwork.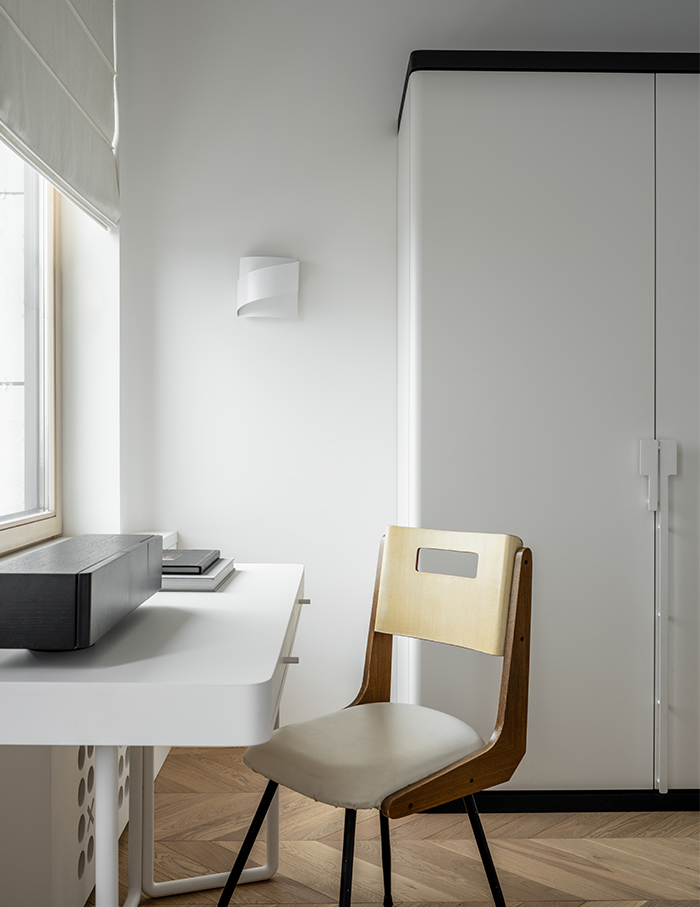 "I really like to make interiors expressive but at the same time not like anything else. Interior for me is art in art," shares Khrabrovsky. His philosophy is a balanced mix of perfection and uniqueness and persistent innovation through natural materials, textures and environment-friendly interior.