Design
An unconventional office in Mumbai by GA Design brews together minimal and Indian elements
MAY 31, 2023
| By Suhaani Rai
Finding work-life balance may be difficult but not when your workspace resonates with a living room. Ritu Goregaoker, Design Director, GA Design along with Rajan, Sachin and Shami Goregaoker  concocts a workspace that is homely, functional and unconstricted. 
This space belongs to a couple who run two different businesses, but is in essence dedicated to SEPALIKA, a fertility and wellness clinic for women located in the central neighbourhood of Dadar, Mumbai. This 1,000 sq ft office engulfs two cabins, a conference room, a pantry, work area and a common washroom meticulously designed, owing to the space constraints.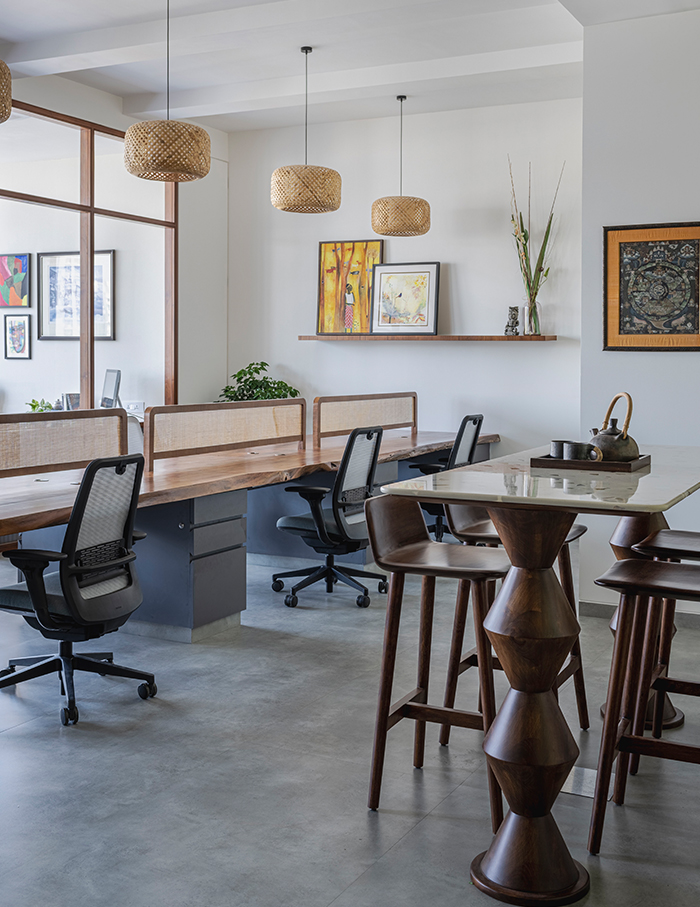 Not your usual workstation 
"The challenge was the planning initially. Breaking away from the usual trends of workstations, we incorporated an unusual workstation with a cane partition. The composition of this space which is the central core of the office had to be just right, so as to enhance the surrounding design aesthetic," reveals Ritu. The workstation is created to accommodate 6-8 people in the centre of the office. A single table done in live edge wood partitioned with cane and wood screen helps in making it a cosy and an interactive setting.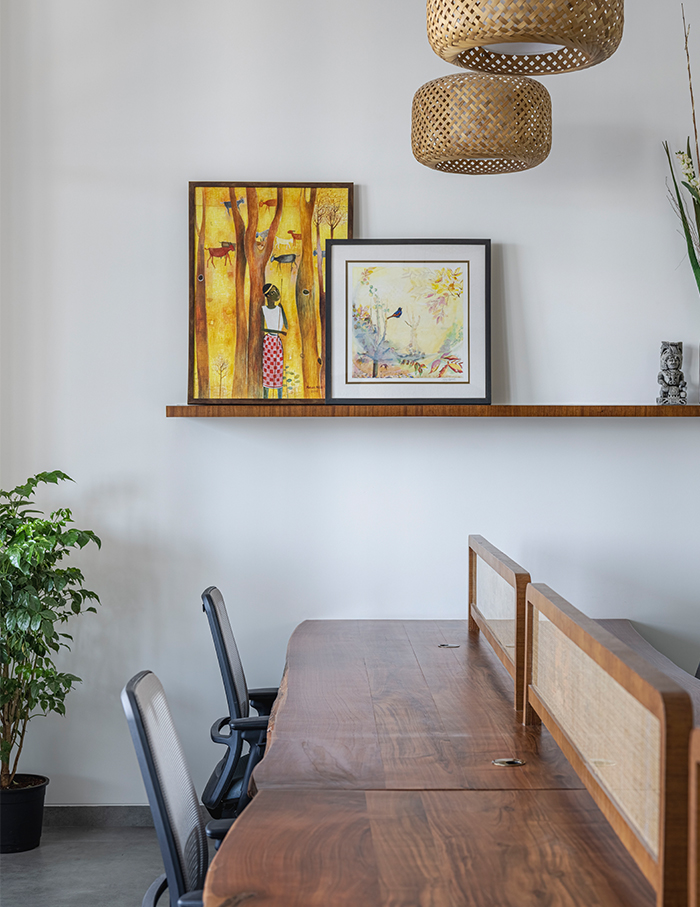 Entering through what the designer calls 'a very interesting door' because it is done up partly in cane and partly in glass — it transpires like a gateway between privacy and transparency, while a handcrafted cane and wooden screen on the right shields the office from direct view. The coffee station with a high table in mango wood base and terrazzo top creates a warm environment to have brainstorming sessions or to catch up on small breaks. A 'Zainab' unit crafted by Magnolia in dove grey melamine and finished in beech wood, stores all the coffee paraphernalia. 
Glass partitions separate the two cabins and conference room from the central area, allowing natural light into all areas whilst maintaining privacy of different sections.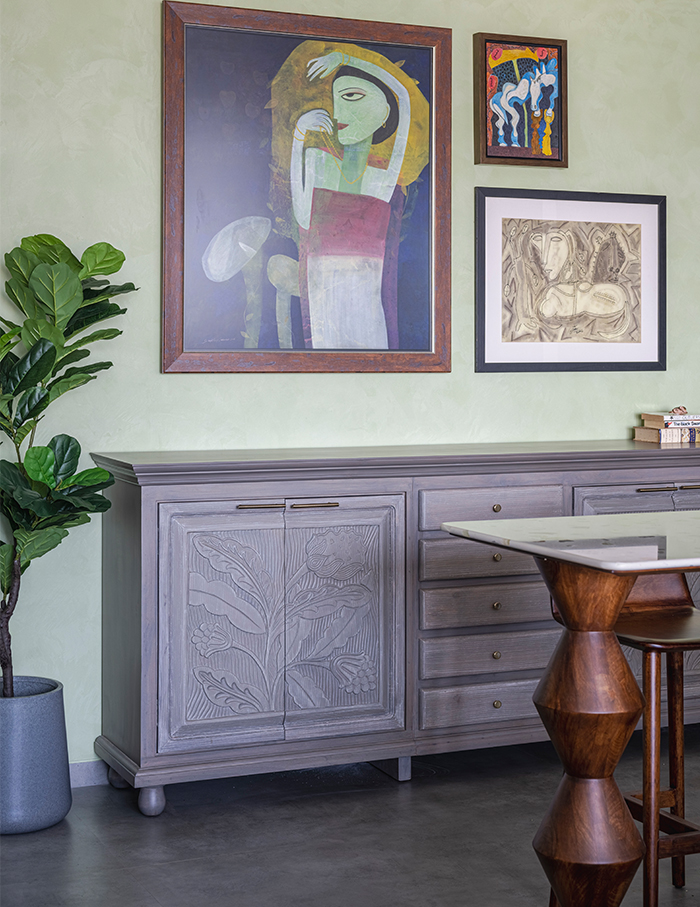 An unoffice-y office
'A very unoffice-office' is what Sharda Agarwal, the co-founder of SEPALIKA mumbled as a brief for the office when the team of GA Design first met her. This candid sentiment and a lot more other details were then translated into an Indian-minimalistic space with a warm, comfortable and familiar aesthetic using Indian materials and motifs like handcrafted cabinetry, natural stones and stunning artwork that reflect the couple's personality and design intent. 
'SEPALIKA' is a Sinhalese word which means night jasmine. As Ritu elaborates, "This fragrant white flower, Sepalika, exudes anti fungal, anti inflammatory and anti viral properties. It resonates with the essence of the office which is a fertility and wellness clinic for women." Tracing the floral clues, an evident burst of biophilia takes spotlight indoors, further decorated with a mindful line up of real plants like Ficus and Fiddle leaf fig and small potted plants, owing to their air purifying qualities.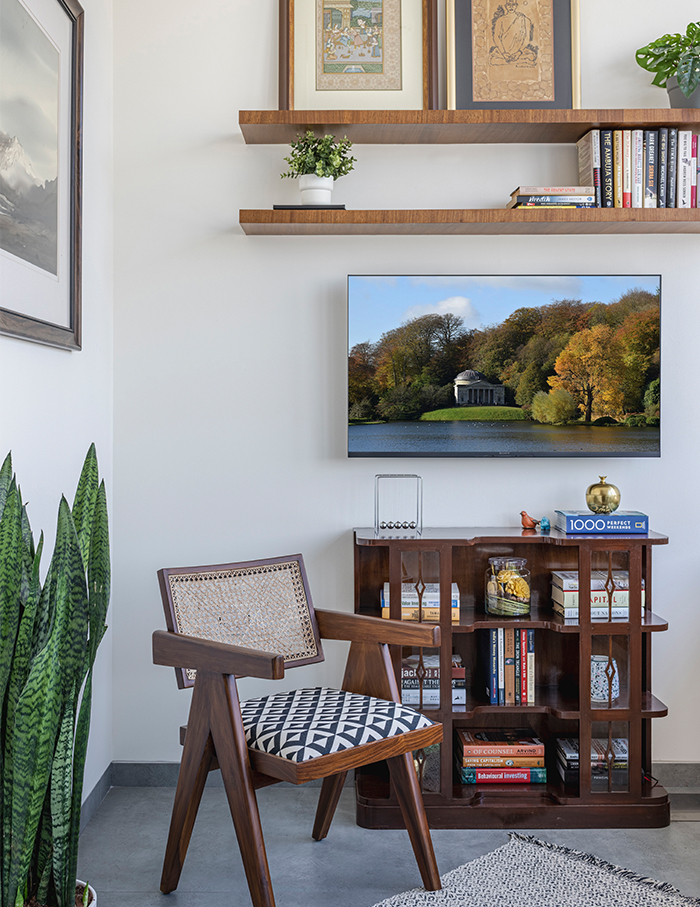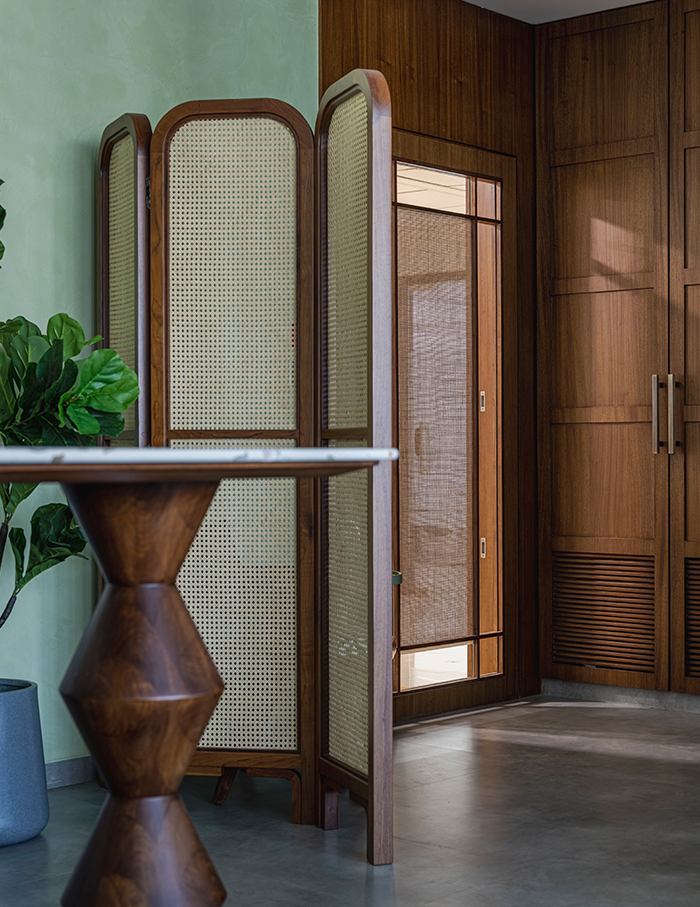 The couple share a love of art that manifests itself all over the walls of this office space. Sujit Roy Burman, Jai Zharotia, Mohan Naik and Vijay Kiyawat among others are some of the artists who adorn the various walls, along with some interesting art by the children of the family.
The main reason for SEPALIKA office to turn out the way it did was that the designer's philosophy was in synchronicity with that of the couple throughout. "The entire office showcases my style, to the last detail. Showcasing Indian craftsmanship, Indian motifs and designs, Indian art with a combination of plants bring together my aesthetic. Looking for minimalism in different styles and forms is what I strive to achieve. This office for example leans into Indian Minimalism with Indian elements," concludes the designer of GA Design.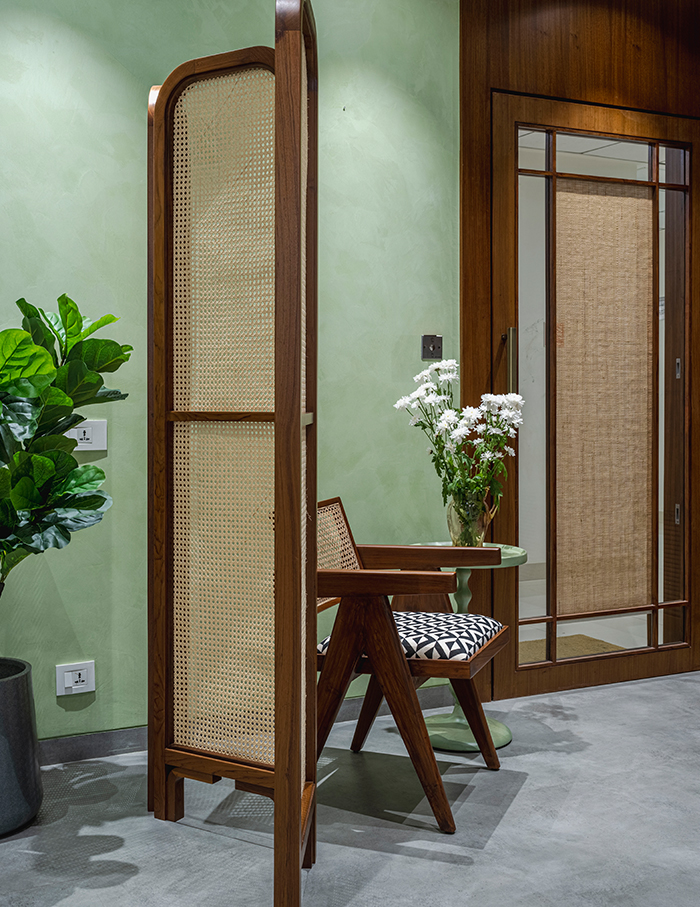 You may also like: Elle Decor India serves you glorious food with a side of nostalgia with this latest collection of restaurants around the country