Homes
Seema Puri and Zarir Mullan of SEZA Architects give us a tour of this Vadodara triplex
JUL 18, 2020
| By Paahini Agarwal
When Seema Puri and Zarir Mullan, principal architects of SEZA Architects, were approached by the clients to combine three levels of an apartment building in Vadodara to create a home, their first step was to immerse themselves in understanding the client's needs and developing a design language.
The Mullans, along with team members Datta Nishandar, Pooja Jangam and Manoj Kori, conceptualised this approximately 9,000 sq ft triplex with a twist.
"Instead of opening the home from the lowest among the three levels, the entrance is actually at the middle storey," the creative couple say, "A foyer reveals social spaces such as the living room, dining area, lounge and a terrace. This ensures privacy for the homeowners." The same level also houses a guest bedroom, powder room, kitchen and utilities.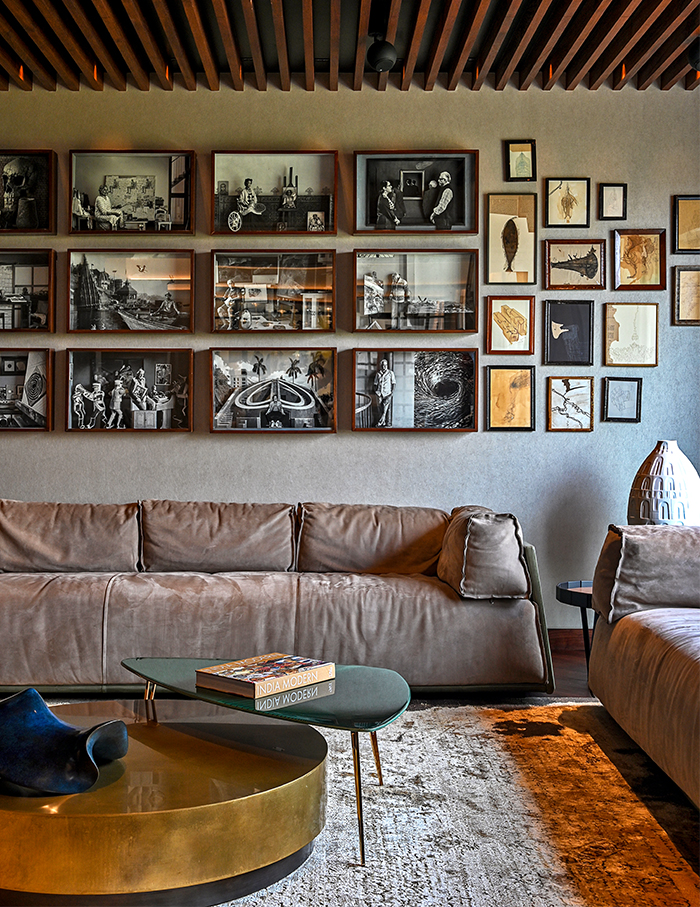 The private areas are located among the lowest of the three levels that are connected by an internal staircase. These include three suites for the immediate family, a prayer room and a family lounge. Meanwhile, the uppermost floor with its own landscaped terrace is used as an entertainment zone.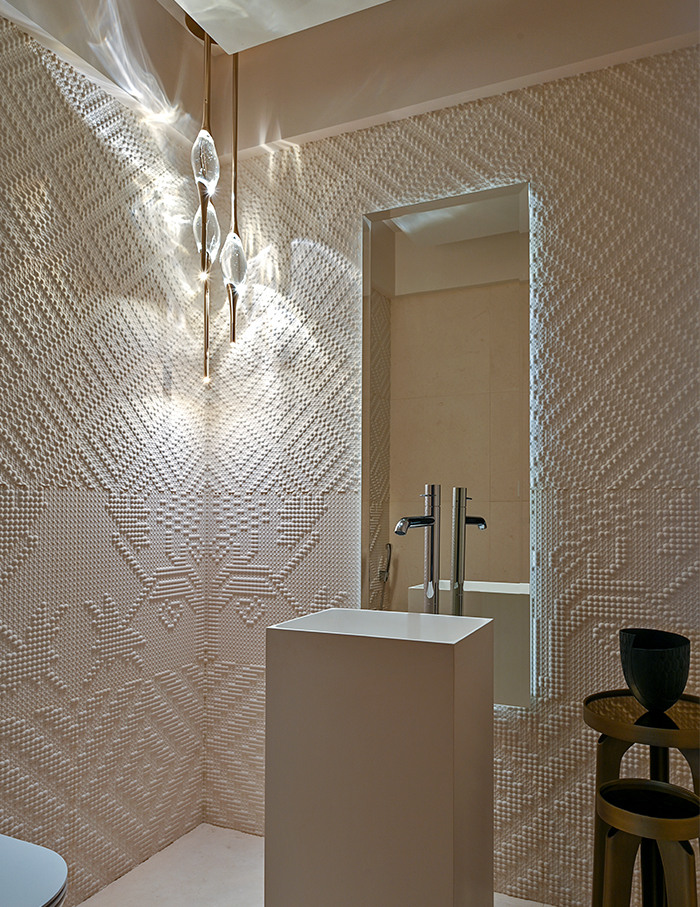 Low lying furniture is used across the home to create the illusion of a higher ceiling. "This makes the overall area breathable and makes the residence look even more spacious. Other key features in this abode include its energy efficient systems such as its air conditioning, decking insulation and low-e glass—all of which reduce heat transmission and penetration into the apartment," the duo reveal.
We love that, along with these additions, the home exudes a contemporary chic vibe, owing to a subtle yet sophisticated palette and rich textures. The overall design elements speak a unified design language across all three levels—from the white marble floor to the Albucia veneer panelling. Plus, the furniture, walls and floors don a neutral shade to draw attention to the artworks. These aspects, coupled with a lighting control system that creates varied moods, offers a complete and holistic living experience for the homeowners.