Design
Strokes of sea and personalisation: Karan Desai reshapes a Mumbai home into an office and party pad in Marine Lines
AUG 19, 2023
| By Pratishtha Rana
Leaping beyond the decorative sustenance of a living space, one of its foremost purposes is to exemplify function. And when along comes, intelligent design integrations with recurring episodes of engaging artworks, furniture and interiors, the purpose takes a new shape — of a home that enjoys a singular identity, beguiling design clues and manifold ways of serving utility. In Mumbai, a home turned into a splendid office and a party pad by Karan Desai of KARAN DESAI: Architecture + Design proves a similar story, resting on the southernmost tip of the city in Marine Lines.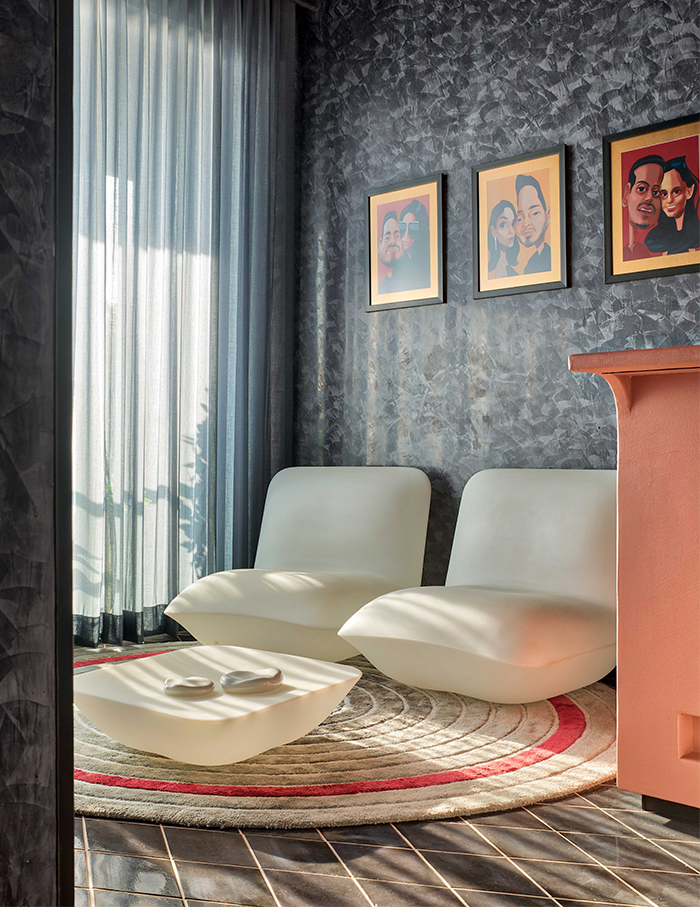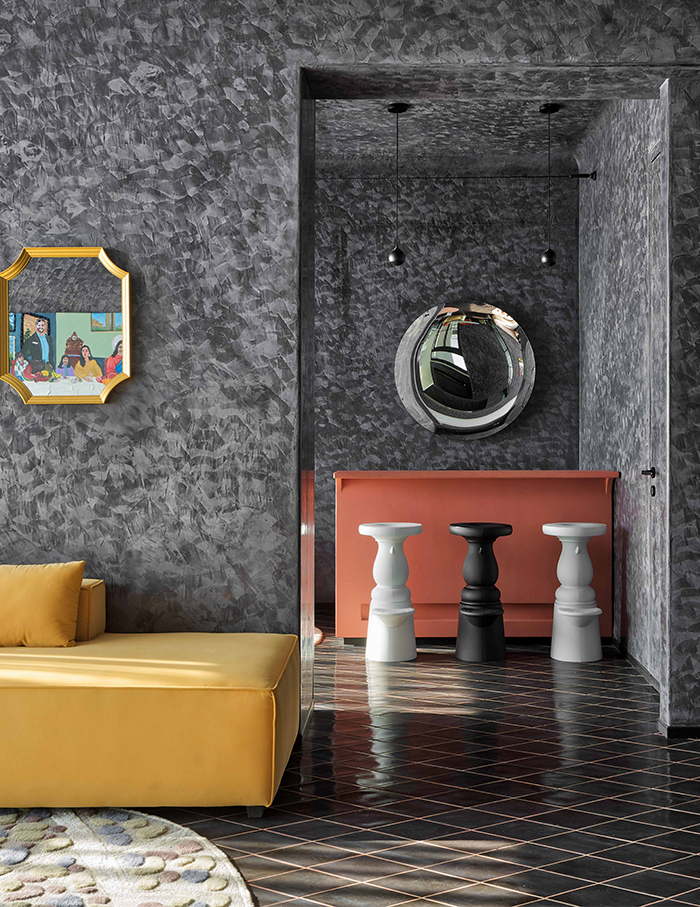 While the omnipresent Arabian Sea becomes the 900 sq ft home's singular identity, affording views from each window, the design jargons here assume a beautiful character borrowing from the creative behind it and from the sea itself. The thought was simple. The property owners, who are realty developers Vibrant Group, sought for this two-bedroom space to serve as an office during the day and double up as a venue for parties and get-togethers in the night.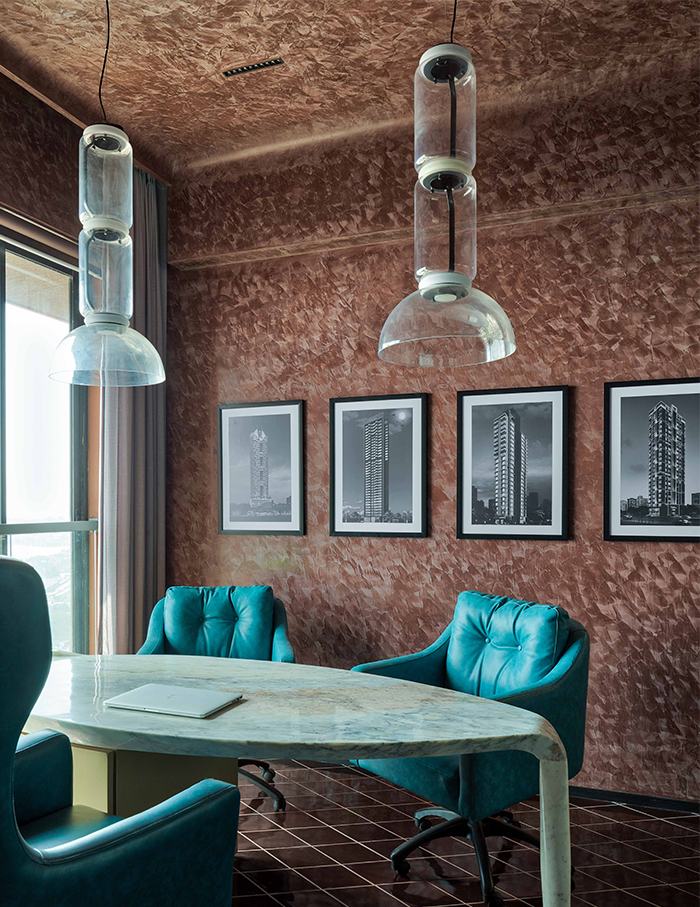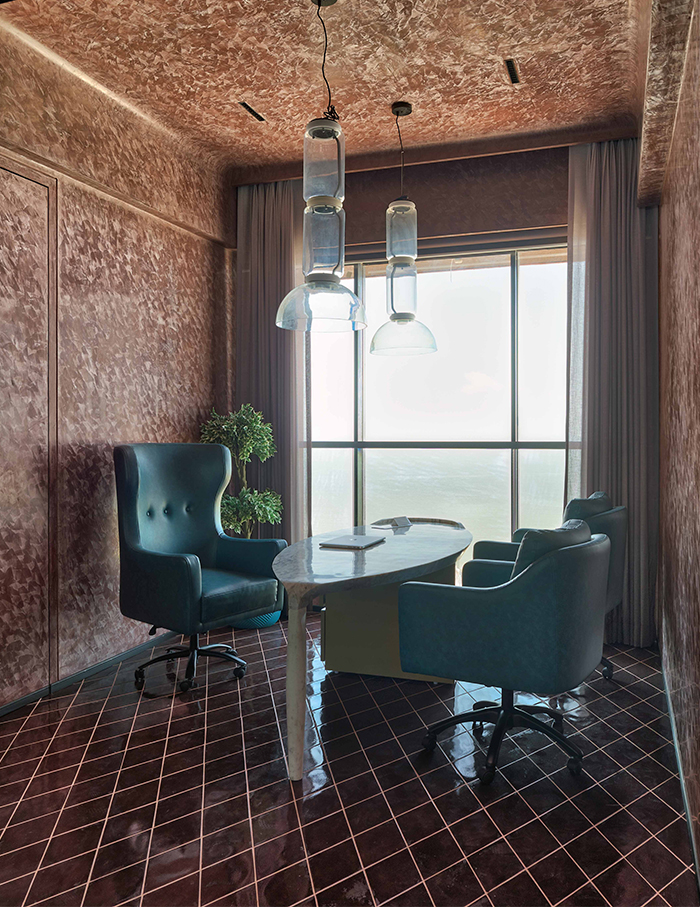 "They left the choice of the design to me. So I was free to borrow from my own inspirations to conceive a unique space that does double duty. But of course, every space has to reflect the personality of its owners. Hence there was a lot of personalisation in terms of aesthetics and curation of artworks, etc," recalls Karan. The only existing kitchen was opened up too, to remould it into a pantry and a venue for informal agendas. 
As Karan explains, the protagonist here is not the interiors but the glinting sea view that greets the sight throughout the day. The subtle to conspicuous elements have all been arranged in a way that reflects the sea in practical and poetic ways, both.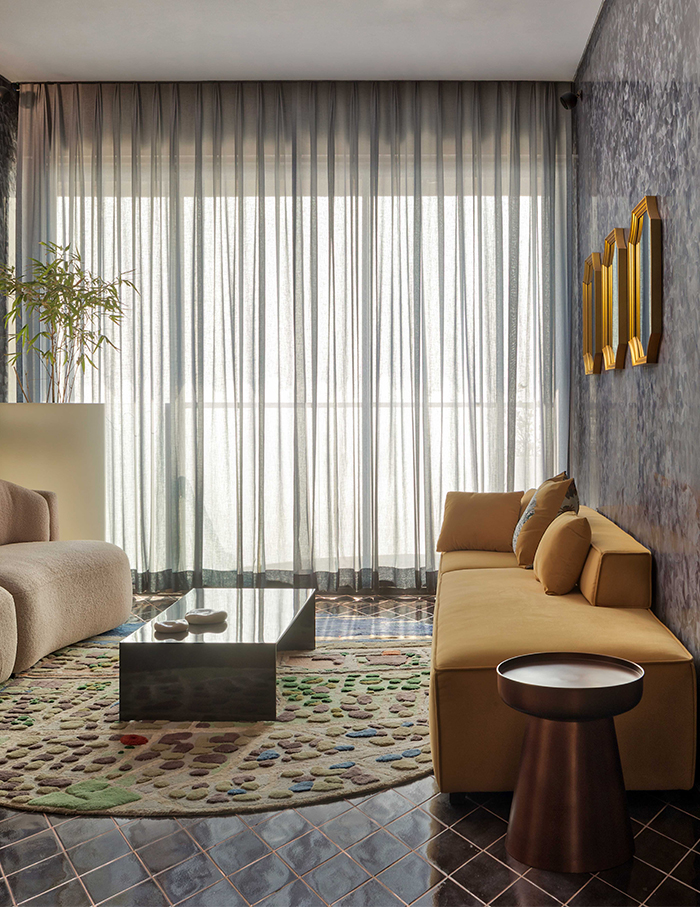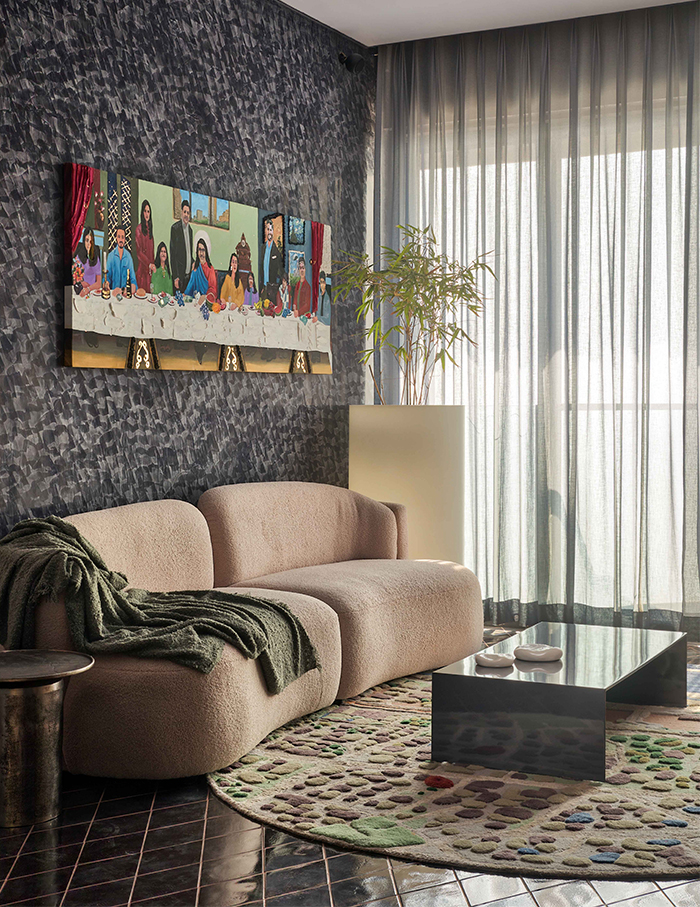 "Right from the lime plaster stucco walls, all across that are perfectly finished to achieve shimmery surfaces to the lustrous rhombus tile flooring from Marca Carona, Italy, and to the large mirror above the bar, every element pays homage to the reflective ocean." Sauntering through the living room, visitor's lounge and a pantry that was once a kitchen, one reaches the owner's cabin with an attached bathroom, which the designer-architect carved out of an existing bedroom.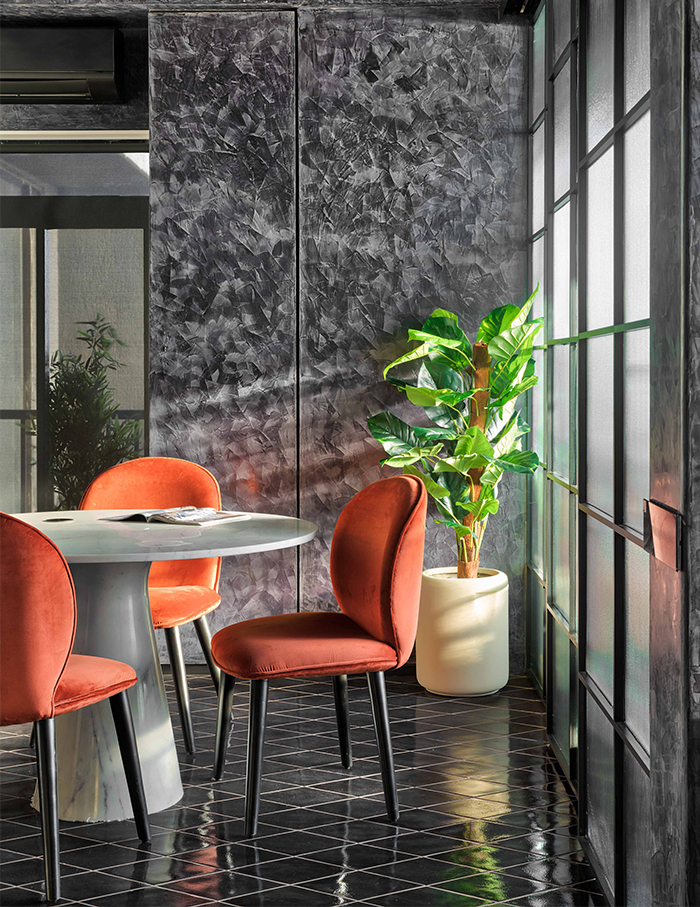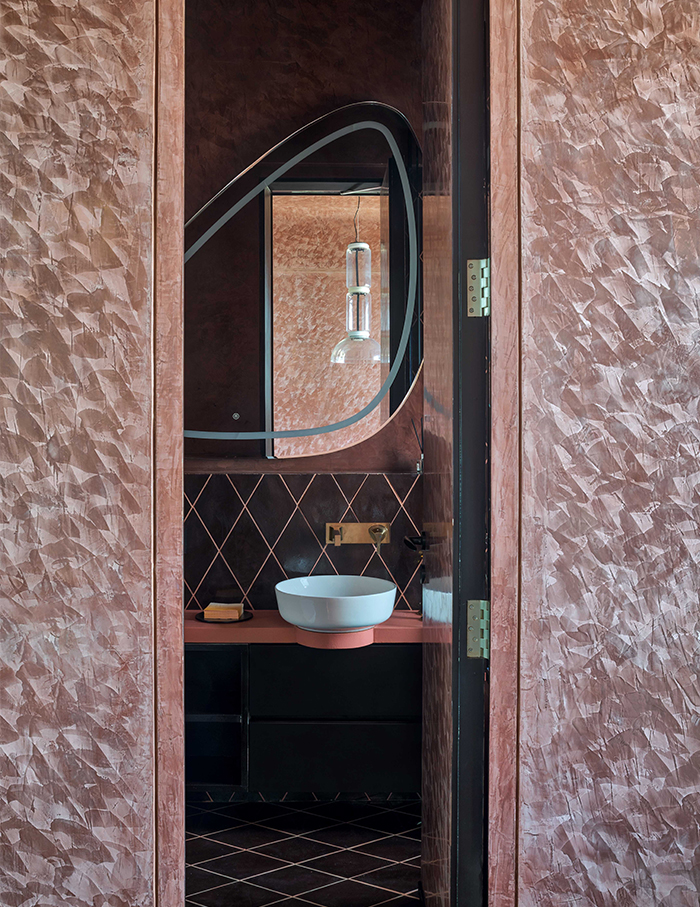 With a triumphing design ethos where a contemporary outlook merges with an inclination for experiments and innovation, Karan also informs that this South Mumbai cove mirrors a monolithic moodboard, "The choice of flooring, wall treatments and colour palette are selected in such a manner that they evoke a sense of sophisticated harmony and seamlessness. Rhombus tiles from Marca Carona, Italy, in three different shades, have been used with pink grouting that keeps the continuity across the home."