Design
SALONE DEL MOBILE 2023 — Unmissable design highlights and ideas from the hottest furniture fair
AUG 6, 2023
| By Team ELLE DECOR India
From the world's definitive furniture fair Salone Del Mobile 2023, an inspiration-stirring highlights awaited the design savants. ELLE DECOR India presents highlights to take note of, along with visual cues and ideas from one of the largest exhibitions of its kind — curated picks, pieces and covetables right from the heart of Rho Fiera.
1. PRECIOSA
Preciosa Lighting mesmerises Euroluce 2023 with an installation that merges design with music and light. Crystal Beat, crafted by Michael Vasku and Andreas Klug, features meticulously arranged crystal tubular elements for a three- dimensional interplay of light and crystal layers from the Preciosa Signature Design line dubbed Crystal Grid.
Website: www.preciosa.com
In its first collaboration with Lladró, Nichetto Studio unveiled the Soft Blown collection, featuring the Afloat chandelier (seen in picture) and the Airbloom table lamp. Embodying the animated world of balloons and inflatables, the two pieces materialise the craftsmanship of Lladró through their playful imagery.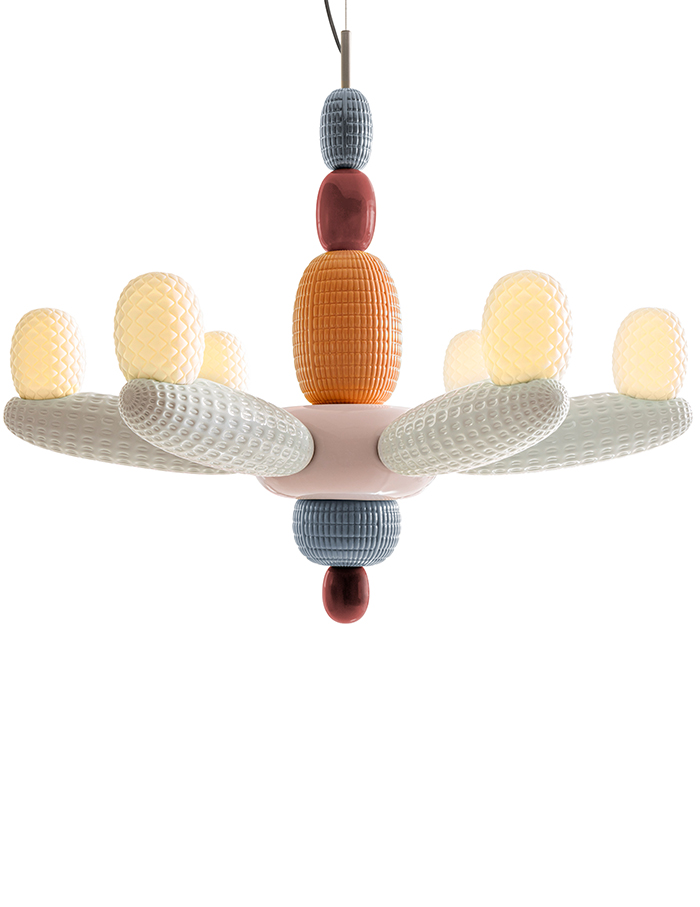 Website: www.lladro.com
3. JAIPUR RUGS
Celebrating time-honoured weaving traditions, craftsmanship passed down through generations, Jaipur Rugs launched the Majnun collection with Pavitra Rajaram, which was the epitome of premium hand-knotted carpets, embodying the essence of artistry and heritage.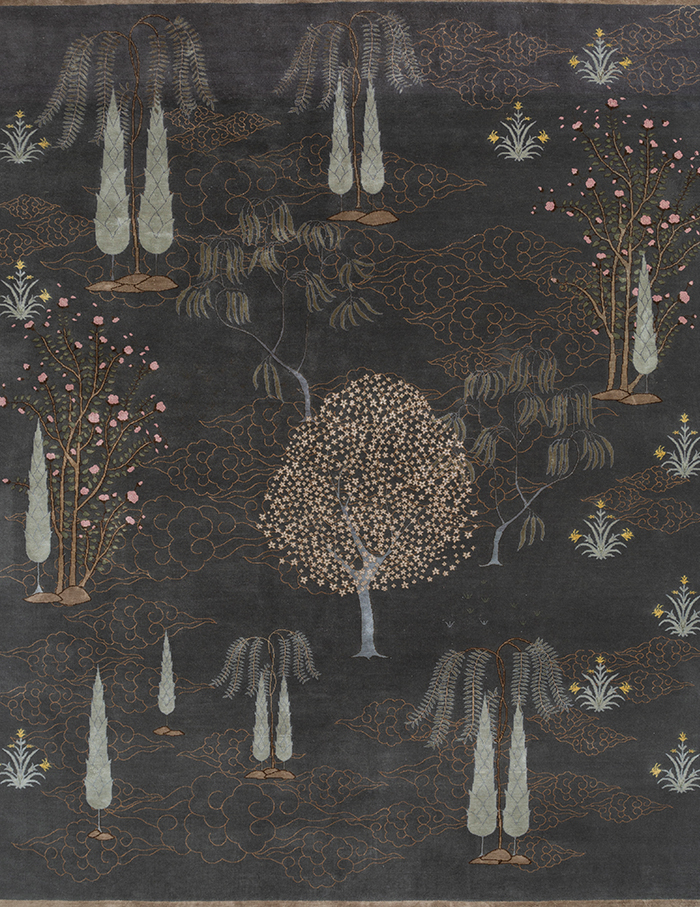 Website: www.jaipurrugs.com
4. SANTA AND COLE
The re-edited Tatu lamp by Santa & Cole retains the original design, allowing its three parts to rotate independently. This adaptability makes it suitable for multiple settings, from shelves and desks to bedside tables and even walls. Moreover, it introduces a new functionality as a floor lamp, expanding its utility and placement options.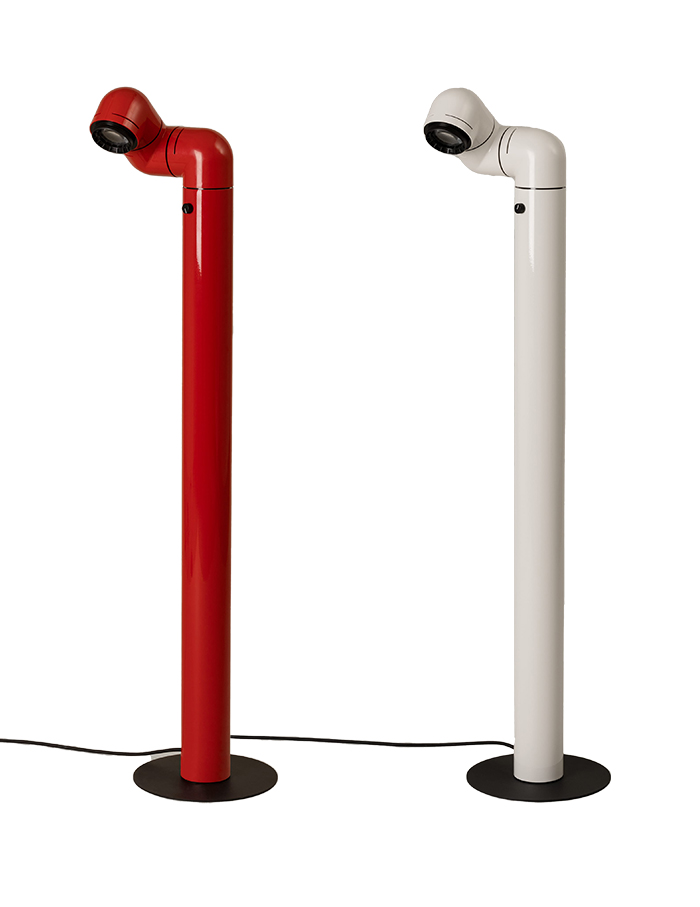 Website: www.santacole.com
5. B&B ITALIA
The latest masterpiece by Piero Lissoni for B&B Italia, Dambo, the modular sofa system is a fusion of complex geometric shapes and linear elements. In his third sofa system designed for the brand, Lissoni has composed modules that combine complex geometries for multiple configurations.
Websites: www.bebitalia.com, www.lissoniandpartners.com
6. LONGHI
Designed by Giuseppe Viganò for Longhi, the brand interprets the idea of modern chic to deliver furniture and pieces that bear the hallmarks of Italian design and exceptional craftsmanship.
Websites: www.longhi.it, giuseppevigano.it
7. VIBIA
Out by Vibia is a versatile and portable lighting solution by Victor Carrasco that is suitable for the indoors as well as outdoors. Crafted in a multitude of colours, the design accommodates two cones connected by a flexible rod that arches gracefully.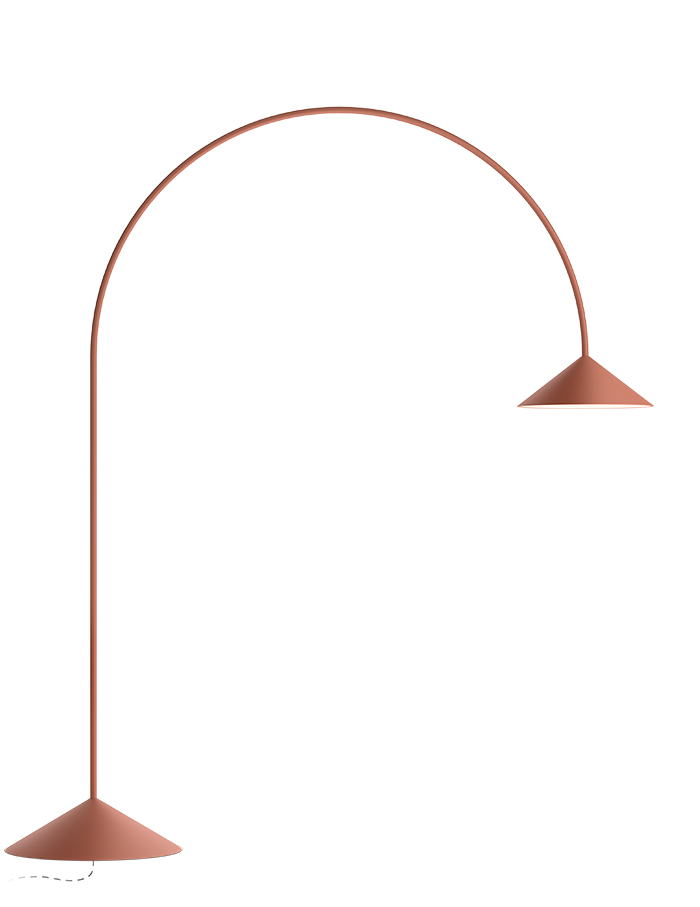 Websites: vibia.com, www.victorcarrasco.comit
8. MAXALTO
The Arbiter Sofa by Maxalto (part of their 2023 collection by Antonio Citterio) is a modular seating system, revolutionising the art of expertly crafted sofas for large spaces.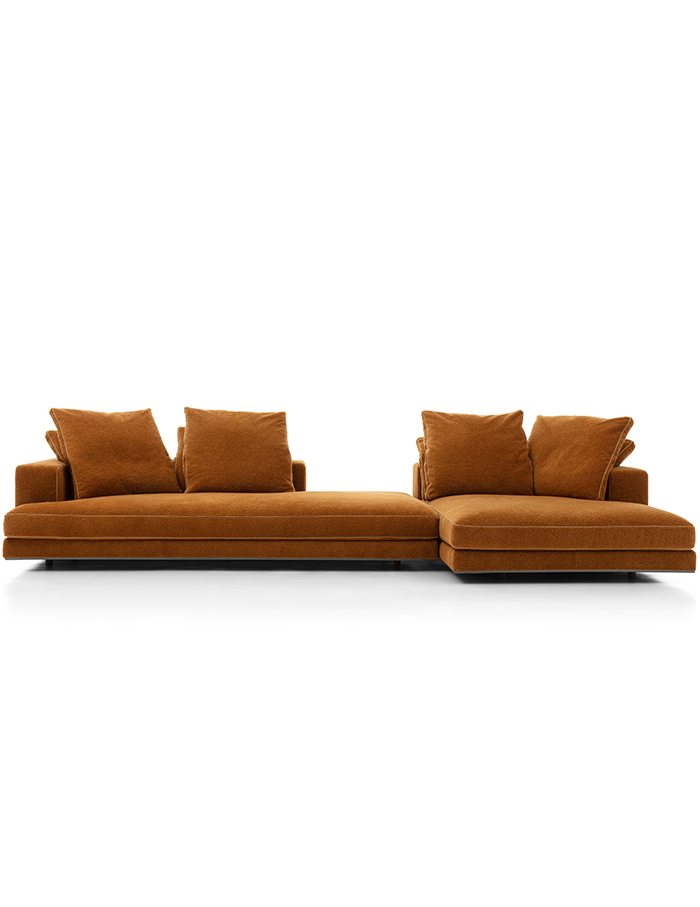 Websites: www.maxalto.com, www.antoniocitterioarchitetto.it
9. GESSI
The latest collection by Gessi titled Haute Culture showcased its expertise in using bamboo
in bathroom furniture for the first time ever. With the Jacqueline Collection, Gessi brings a natural and comfortable atmosphere to anyone who uses the bathware.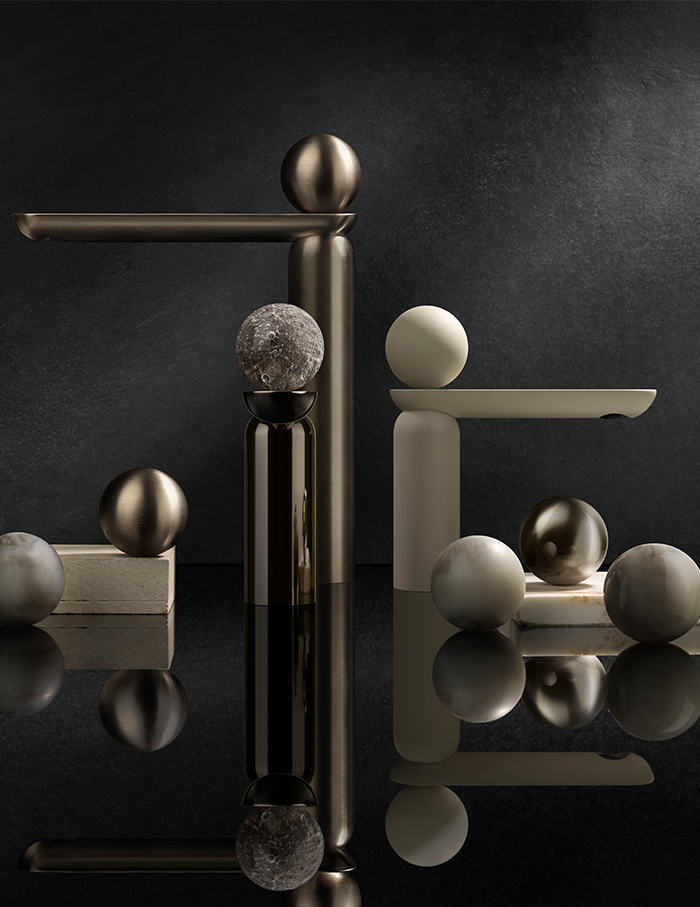 Website: www.gessi.com
10. BROKIS
Brokis participated in Euroluce 2023 with an experiential booth. Dubbed Double, this collection of lights is made in glass and lightweight aluminium. The pendant is available in three different shapes and the collection has been expanded with table and floor variants.
Website: www.brokis.cz
11. GERVASONI
Part of the Kasane (translatinf to overlapping) outdoor collection by Nendo includes poufes and tables. Inspired by stacked cups, the table's legs are made of expanded polymer, while the table top is made of MDF, all clad in a thin layer of clay.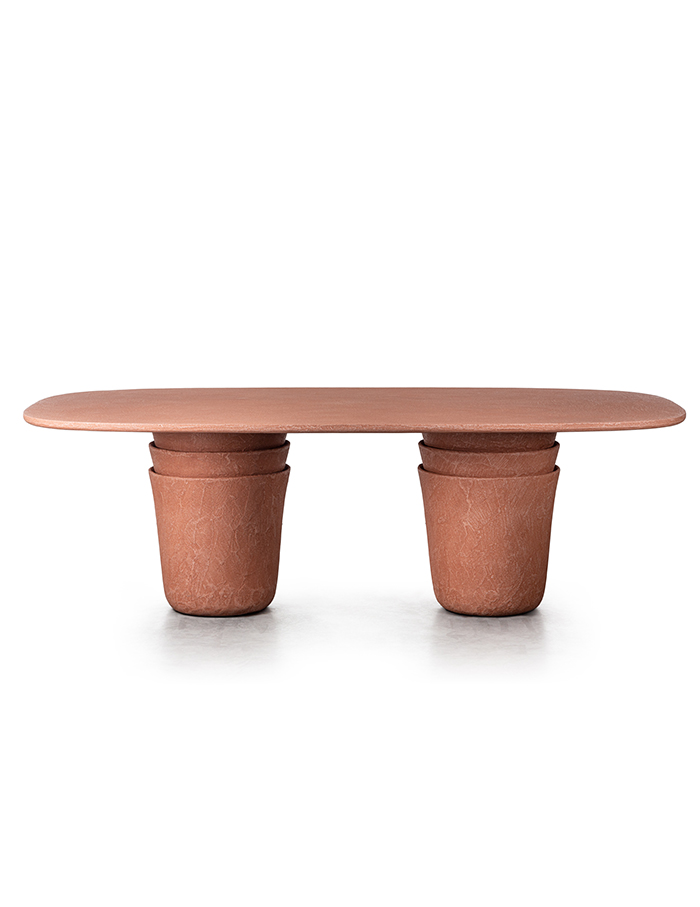 Websites: www.gervasoni1882.com, www.nendo.jp
12. DIESEL LIVING
Inspired by the concept of modern living, in collaboration with Moroso, the Wood Wave collection is a fusion of sleek Scandinavian design with a Diesel twist. Crafted entirely from wood, these stackable chairs, stools, and tables are perfect for dining and lounge areas.
Websites: www.diesel.com, www.moroso.it
13. MOLTENI&C
The Tuscany Chaise Longue designed by the celebrated designer Naoto Fukasawa for the brand explores the blend of shape and form. Italian and Japanese elements shape into a lounge chair with natural lines, smooth curved legs of solid wood and a satin brass H-framed structure that reminisce the beautiful hills of Tuscany.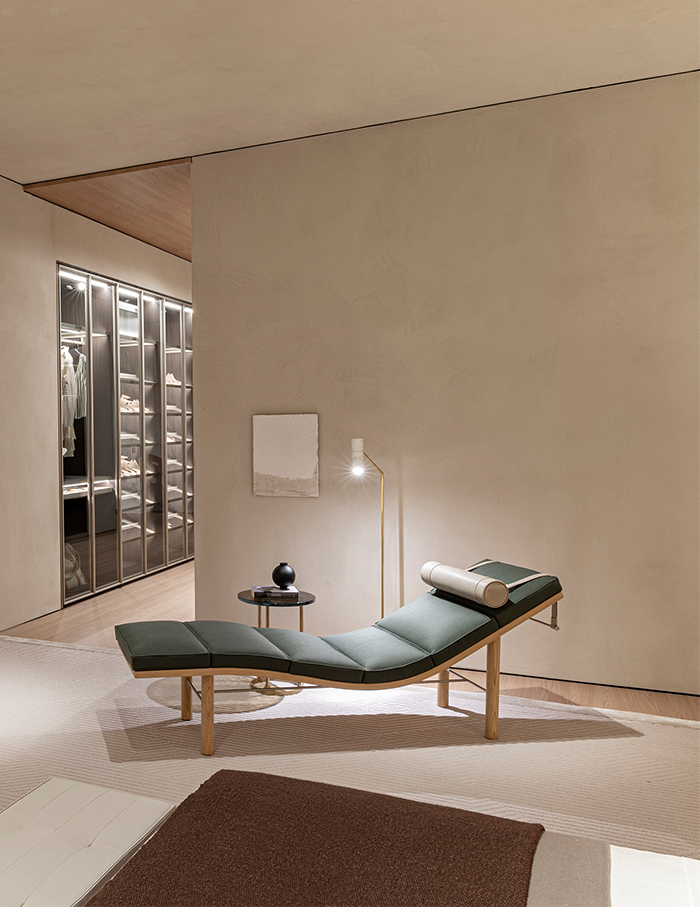 Website: www.molteni.it, naotofukasawa.com
14. FENDI CASA
A joint venture between FENDI and Design Holding, FENDI Casa unveiled its 2023 Collection at the Milan Design Week under the creative direction of Silvia Venturini Fendi. Metal lines exalt the linear base of the Icaro table made by Dimorestudio for the line. Its straight, sharp lines highlight the width between the two plinths and underline the metal in the tubular element that connects them.
Website: www.fendicasa.com, www.designholding.com
15. TOM DIXON
Using the iconic dome shape, the cordless Bell Portable LEDs by Tom Dixon spell reductionism. As the surroundings reflect on the light's hyper-polished surface, a hidden diffuser brightens the room with soft lighting.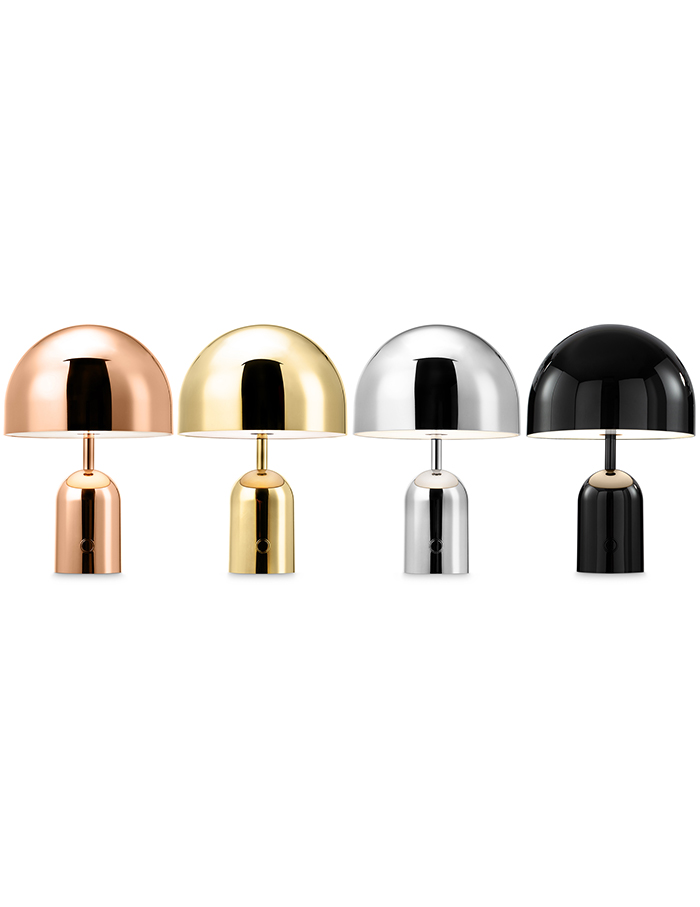 Website: www.tomdixon.net
16. GLAS ITALIA
During the brand's 15th year anniversary at the event, they played with distinct colours and almost magical effects of transparencies and reflections. Nendo uses his playful irony to craft these DRIFT storage units with heterogeneous materials that make the wood appear to be floating on water.
Websites: www.glasitalia.com, www.nendo.jp/en
17. PERENNIALS AND SUTHERLAND
Catalan designer and the brand's first Creative Director Eugeni Quitllet's Monaco Dining Arm Chair is a part of the Monaco, La Chaise exhibition. He designed the chair with 100% recycled polymer injection to make it lightweight and durable. Versatile and customisable, the chair is available in multiple colourways and materials.
Website: www.perennialsandsutherland.com
18. BAROVIER & TOSO
Barovier&Toso previewed five collections centred on the theme of seriality at Euroluce. Welcoming visitors, the reception featured an installation highlighting the Empire collection. The suspension lamp celebrates the "corteccia" workmanship that smears over Venetian Crystal in a combination that luminates the room with sparks of light.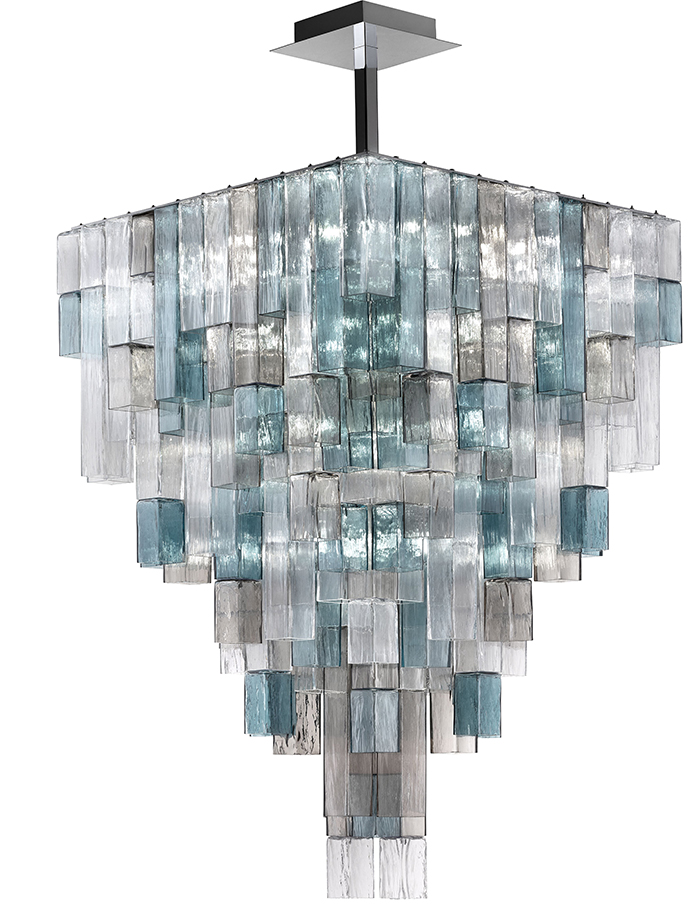 Website: www.barovier.com
19. CASSINA
A new addition to the Hommage à Pierre Jeanneret collection, the Capitol Complex Sofa is reminiscent of the architect's contribution in building the city of Chandigarh. The sofa embraces the iconic inverted V-shaped wood structure, similar to the Capitol Complex Armchair.
Website: www.cassina.com, www.lissoniandpartners.com
20. EDRA
The Gilda B. chair from Edra's Jacopo Foggini collection is characterised by warm amber tones wrapped in transparent crystal. The seat and back are fashioned from a single body of polycarbonate, mounted on black legs.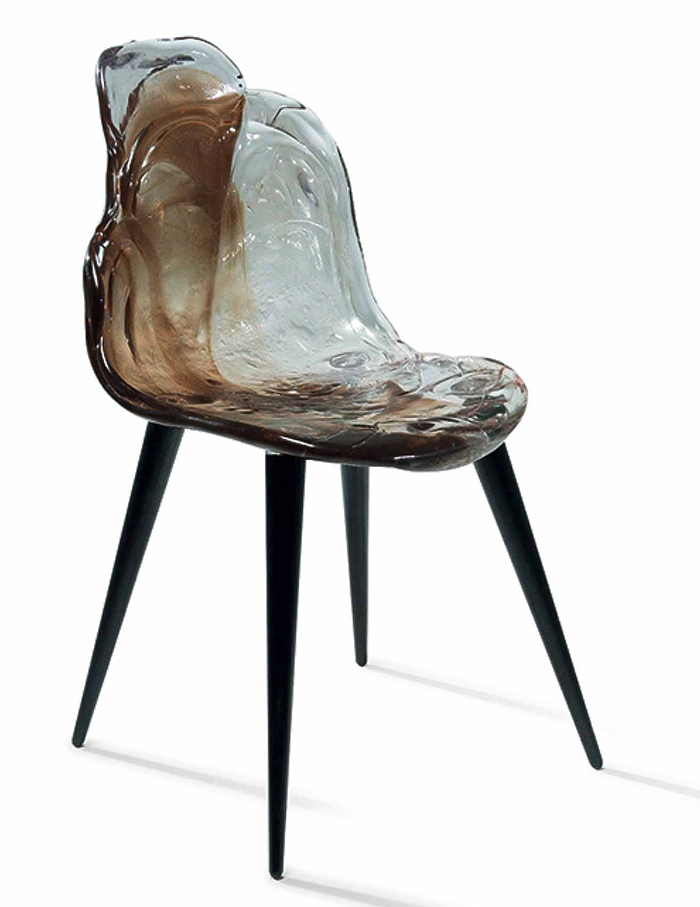 Website: www.edra.com
21. BAXTER
A contemporary interpretation of designing for the outdoors, The Linfa series of chairs and stools by Studiopepe have seats made in natural iroko resting on a swivel support.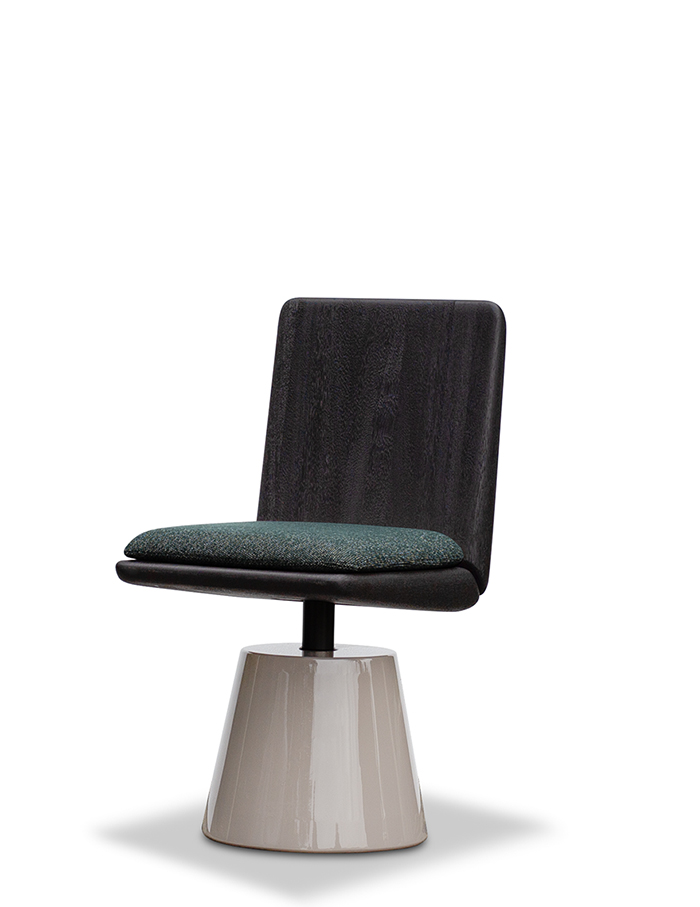 Website: www.baxter.it, www.studiopepe.info
22. KARTELL
The Philippe Starck for Kartell Chairs collaborated with the fashion brand in two versions – NIA and ELA. As jacquard fabrics reflect their characteristic geometric patterns, the designer uses the illycaffè capsule recycling system with an added terracotta hue.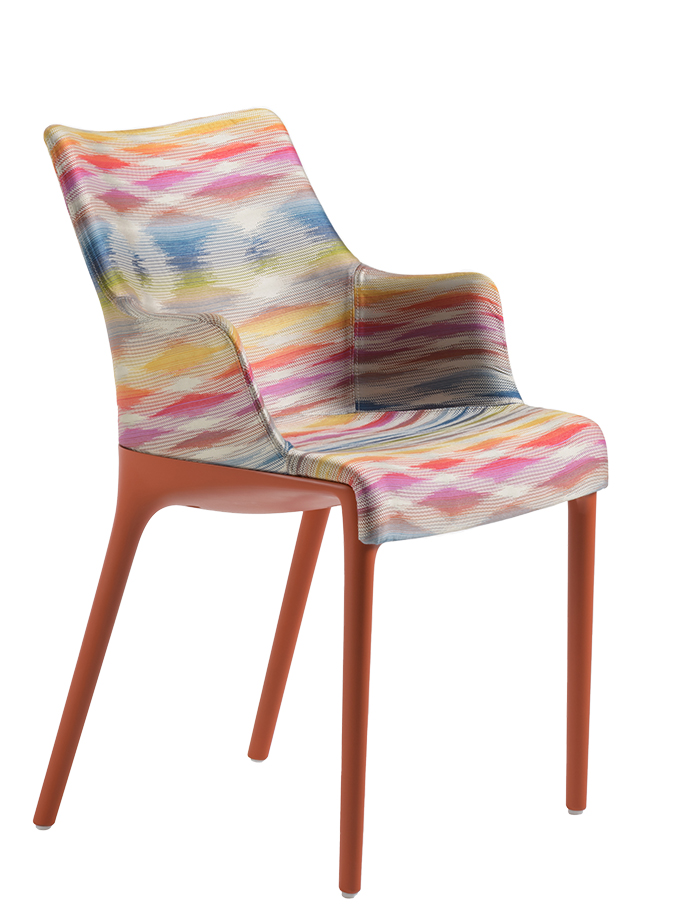 Website: www.kartell.com
23. TURRI
Standing at the crossroads of Toan Nguyen's worldly style and the workmanship of the Turri Design is the Riban collection. The rippling and structural shape of a ribbon inspires the sofa's design for the collection.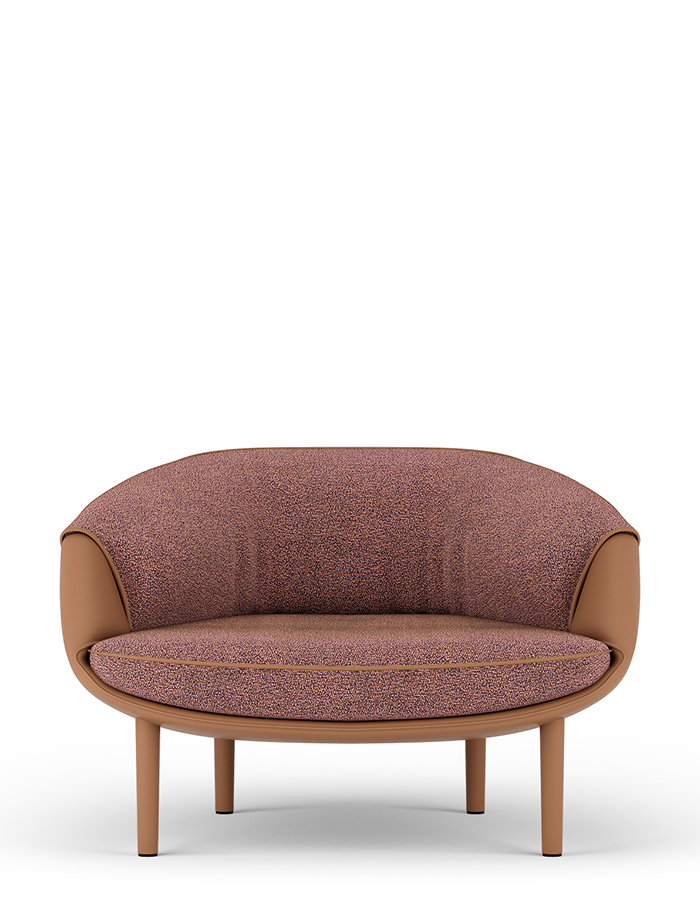 Website: turri.it, toan-nguyen.com
24. KNOLL
In collaboration with Richard Schull, Knoll created the 1996 Collection of outdoor furniture. A dark red frame contrasts the purity of white mesh to characterise the seating.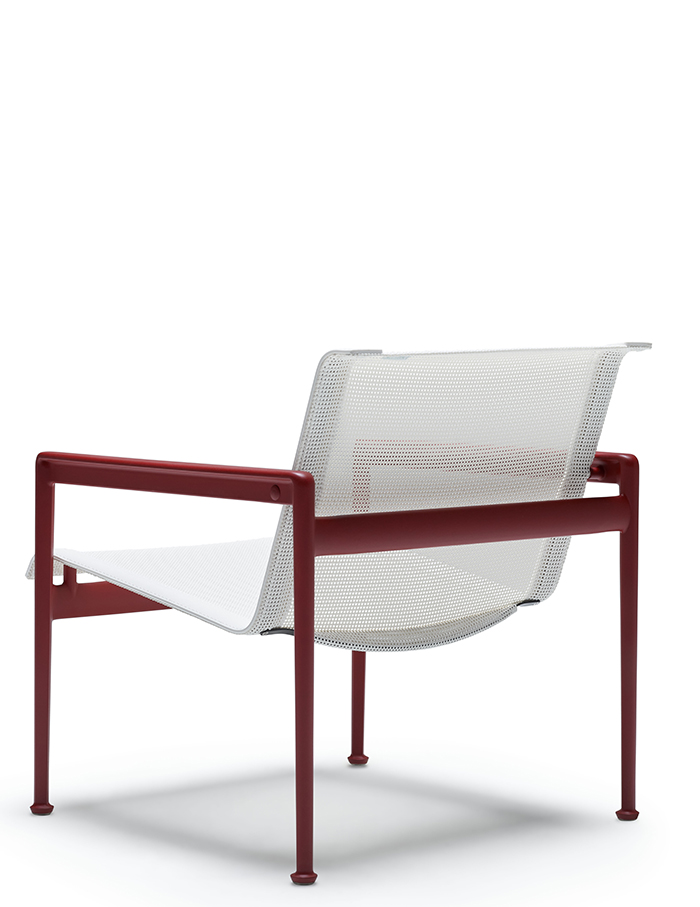 Website: www.knoll.com
25. SICIS
Fine Italian craftsmanship meets furnishings influenced by Rococo, Empire and Neoclassical styles are reinterpreted to fit contemporary design languages in SICIS's Home collections. Upholstery gets the spotlight this year with a new series of floral patterns designed using jacquard.
Website: www.sicis.com
26. PORRO
Reflecting the nuances of nature, the Materic Ovale table designed by Piero Lissoni stands in the centre in its solid latte ash version. Drawing inspiration from the 1950s aesthetic, the Voyage chairs designed by Gamfratesi are made up of a solid wooden framework over which a leather covering is stretched.
Website: www.porro.com, www.lissoniandpartners.com
27. FLEXFORM
Antonio Citterio partnered with Flexform to craft the 2023 Indoor Collection that embodies a fusion of comfort and flawlessly tailored proportions. Distinguished for its versatility, it is available in many configurations, sizes and finishes.
Website: www.flexform.it
28. ARISAA
Launching their new collection titled Objects of Culture, Arisaa by Aashka Shah, based out of Ahmedabad, weaves modern luxury with India's rich crafts and traditions. Bridging the gap between the traditional and the contemporary, they convert artworks from across India into wall pieces, hand painted wooden totems and more.
Websites: www.arisaa.com
29. FLOS
The latest addition to the In Vitro external light family, In Vitro Unplugged is created by Philippe Starck for Flos Outdoor. Highly waterproof, rechargeable and portable, the lantern emits a soft, non-intrusive light for both indoor and outdoor use and has an optical touch sensor for easy control.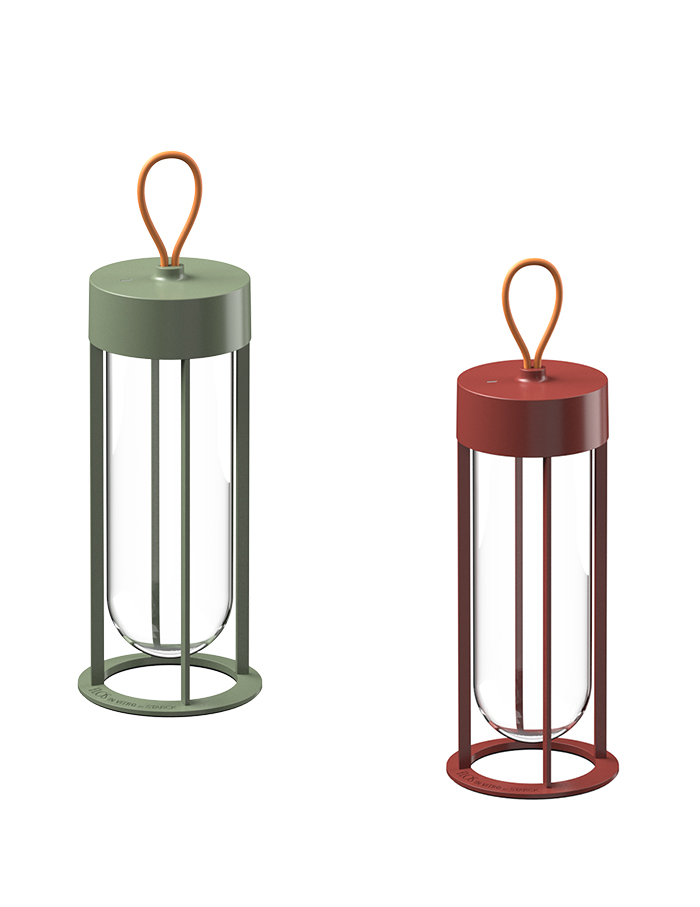 Websites: flos.com, www.starck.com
30. VISIONNAIRE
Visionnaire unveiled a new residential concept Volare in collaboration with the world's top designers – Alessandro La Spada, Steve Leung, Mauro Lipparini, Draga&Aurel, Studiopepe, m2atelier and Gupica. Draga&Aurel, a design studio out of Como, exhibited a padded Aries armchair with a shiny metal structure, a tribute to Andre Courreges and Pierre Cardin.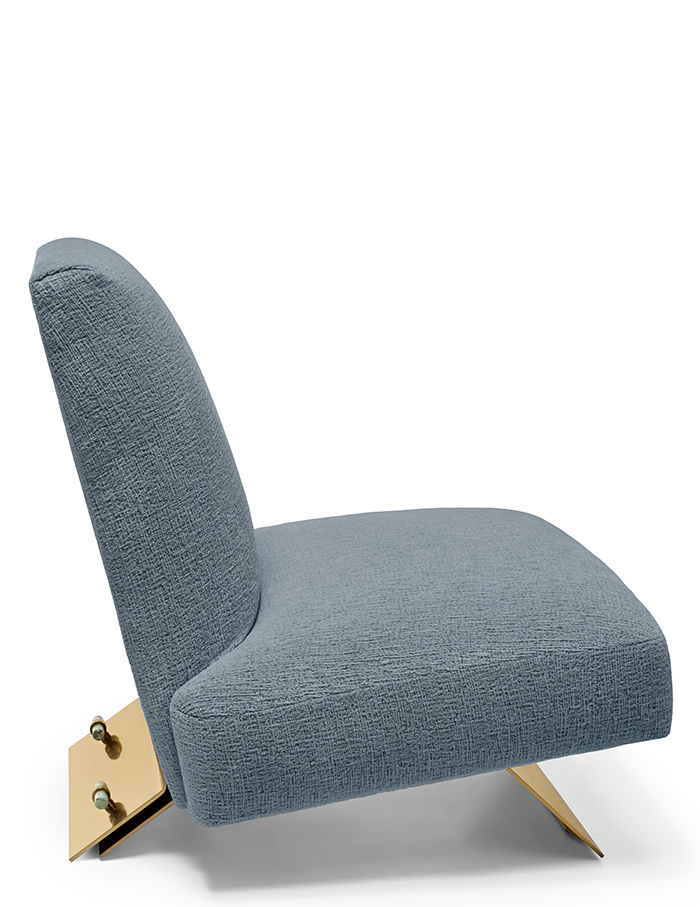 Website: www.visionnaire-home.com
31. BOSA
Designed by Italo Bosa, the objects from the Volcano collection are natural motifs that reflect the brand's commitment towards the environment. Their products transform conventions of form and function into novel interpretations and fantastic worlds.
Website: www.bosatrade.com
32. LUCEPLAN
LucePlan presents Liiu, a new, light and flexible system of suspension lamps that is a result of bold research. Designed by VANTOT, Liiu is a modular system that can be translated into preset forms, be it a reading lamp, a luminous wall or a sumptuous chandelier.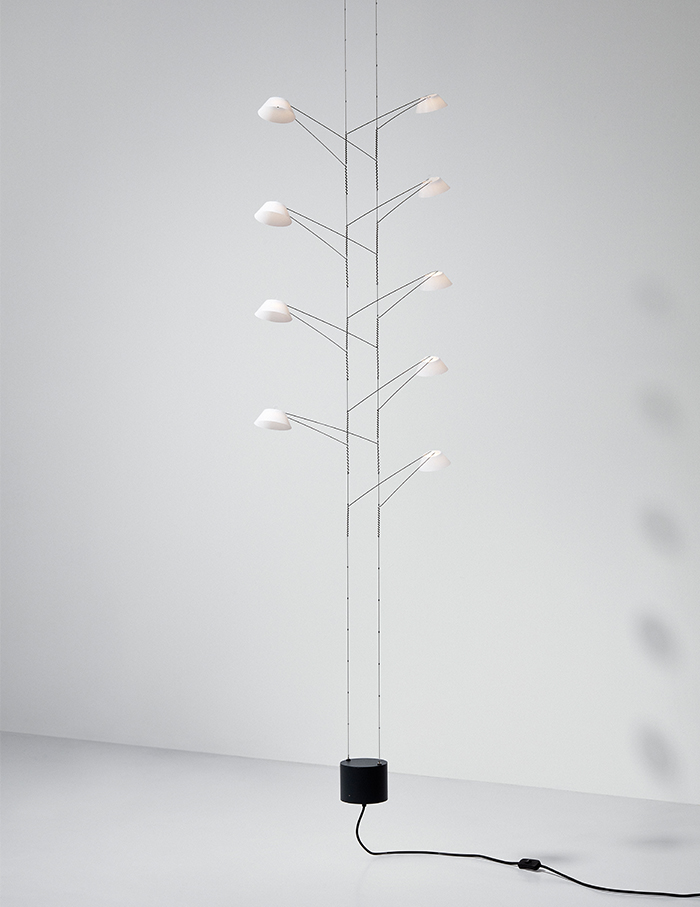 Website: www.luceplan.com
33. POLIFORM
With earthy colours, sturdinessand a style suited for bothoutdoor and indoor use,designer Marcel Wanderscreates the Mad Out collection. The armchair is characterised by its backrests made in braided rope mattone.
Websites: poliform.it, www.marcelwanders.com
34. MINOTTI
Designed by Gordon Guillaumier Design, the Isole coffee tables by Minotti come in irregular shapes and four sizes that are characterised by a combination of lava material and glass in four shades.
Website: www.minotti.com