Design
Fashion a love affair with Saint-Gobain's range of interior glass in your spaces
JUL 9, 2022
| By Kashish Kaushal
"Less is more", this famous saying by Mies van der Rohe pioneered the modernist movement, with an introduction to simplicity and transparency in design, perhaps best offered by glass amongst other materials. Saint-Gobain designs, manufactures and introduces glass as a building material of choice that satisfies functional requirements and provides immense aesthetic value to any space.
With its unobtrusive demeanour and striking versatility, glass has come a long way and yet there's a lot more to look forward to. Be it 'The Shard' in London, or a quaint mirror in an apartment, glass finds ways to award any space with grandeur and appeal. 
With a wide array of applications ranging from high performance exteriors to home decor solutions like panelling, partitions, wardrobe shutters, kitchen cabinets, shower cubicles, glass renders style in multiple segments of design. Elevating the home decor, here are five ways with glass for superlative home decor.
Partitions
Add, subtract, divide and multiply—this is not some mathematical jargon but the role of glass partitions in any space. From classical to contemporary interiors, glass decorates and demarcates spaces while ceasing visual barriers. With the trend of open plan layouts, glass creates enclosures yet brings together the whole space as one and promotes socialising. Giving a boost of natural light and flexible privacy glass is a celebration of versatility and sophistication.
Kitchen Shutters and Splash backs 
Good food and a warm kitchen turns a house into a home. Transforming culinary zones into happy conversation pieces, Saint-Gobain understands and serves glass shutter solutions to redefine kitchen aesthetics. With a comprehensive range of lustrous and stylish glass shutter solutions available in vibrant colours, the clean ergonomic design of lacquered glass bestows convenience, quality and elegance.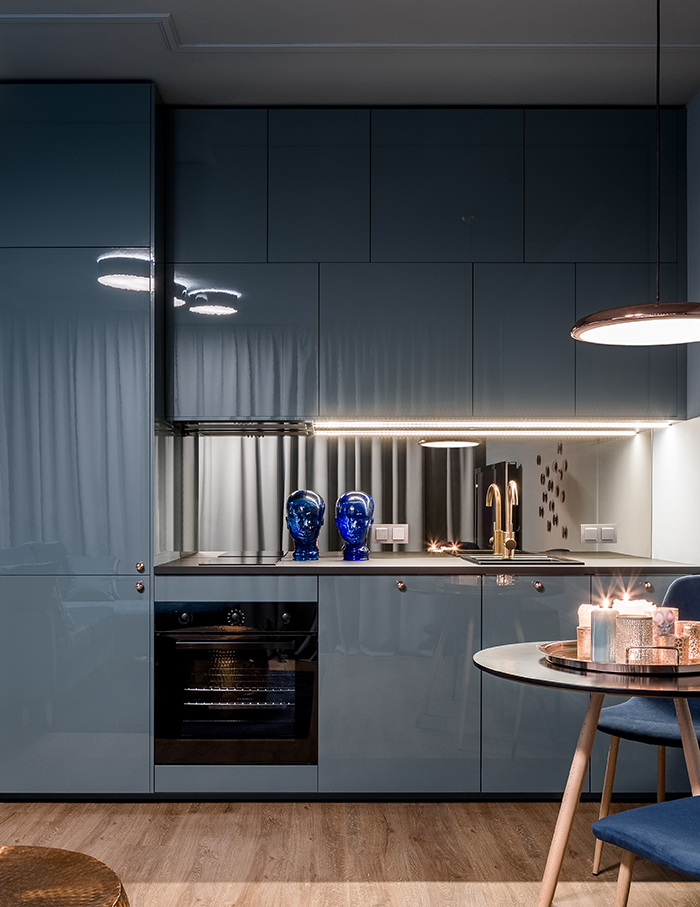 Furniture
In the quest to make the best out of a space, the type of furniture rings the first bell in the minds. To avoid an overwhelm of bulky pieces crowding an area, Saint-Gobain Glass brings in a dash of creativity and airiness to furniture. Not just visually appealing, but durable, easy to maintain and scratch resistant, glass enveloped furniture makes a style statement and leaves an impression. Some examples of these would be table tops, shoe cabinets, teapoys and more.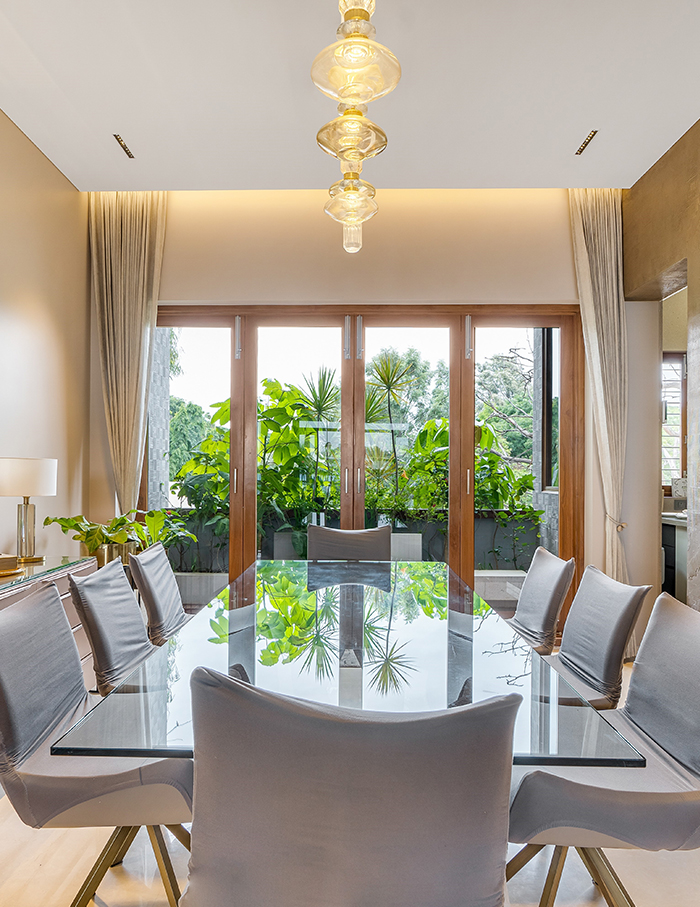 Wall decor/panelling
Glass glass on the wall, who's the most lit of them all? When it comes to home interiors, there is an immense opportunity to express through wall decor and panelling. Distinct glass compositions for walls could be adorned in living, dining, kitchen, bedroom and even bathroom areas. Be it a combination of mirrors reflecting your thoughts or multicoloured lacquered glass cladded on the walls, glass crafts a palette of functionality and aesthetics with an elegant approach.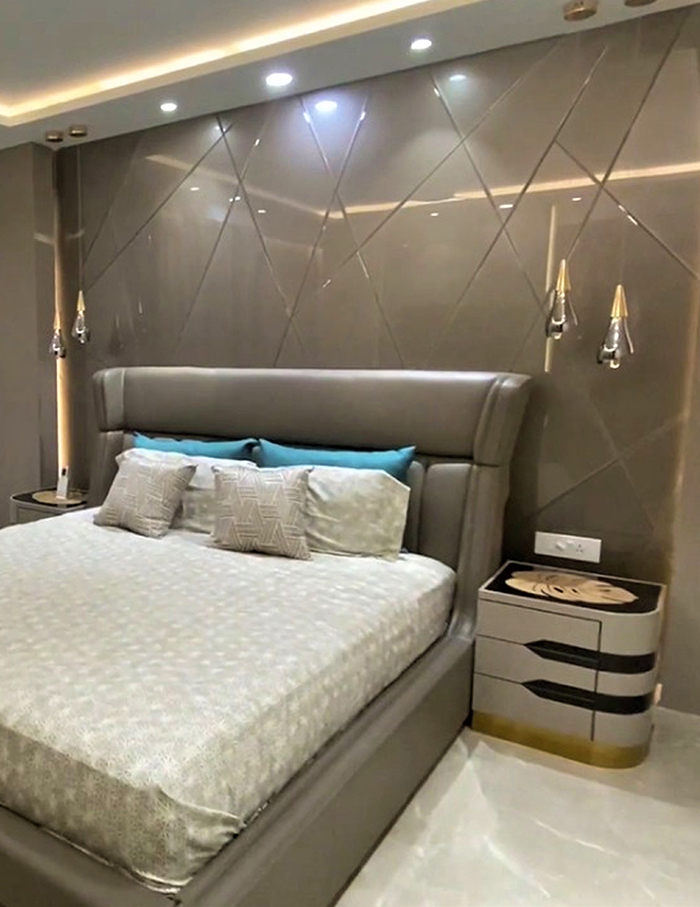 Wardrobe
Wardrobe is a lifestyle, it's not just about the clothes, it's an expression of suave and personality. Saint-Gobain Wardrobe Shutters add a world of panache to storage spaces with a customised range of glass choices available be it mirror or lacquered or frosted, an assortment of patterns, colours and frames. Choose from either an openable shutter or a sliding and dive into this realm of elegance rendered by glass shutters.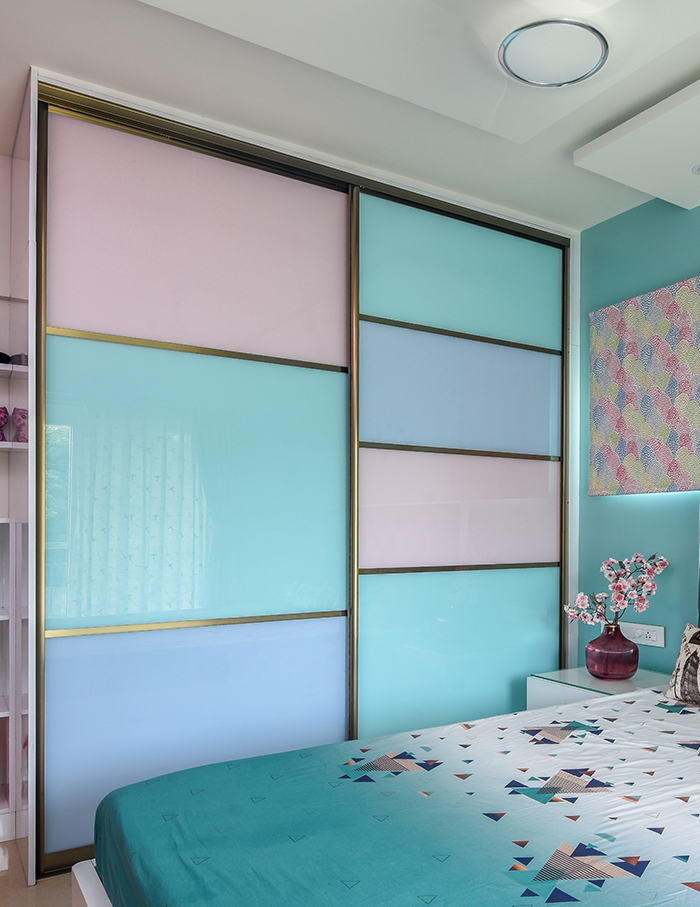 Catering to innovative design needs, Saint-Gobain is the one stop shop for all your glass decor needs. To know more about their products, click here.