Design
Rolf Benz reveals its Spring 2020 collection, which reinvents comfort through skilful furniture pieces and outstanding aesthetics
AUG 30, 2020
| By Jhanvi Somaya
German brand Rolf Benz is renowned for its expertise in providing furniture that appeals to emotions. Since its inception in 1964, the company continually strives to design pieces that hold a special, timeless value. 
While Rolf Benz is best known for its sofas, the establishment has become a name to reckon with for skilfully designing comfortable pieces of furniture with outstanding aesthetics and high variability. The multiple award winner is also well known for ensuring that every single piece is produced with the highest quality, comfort and opulence.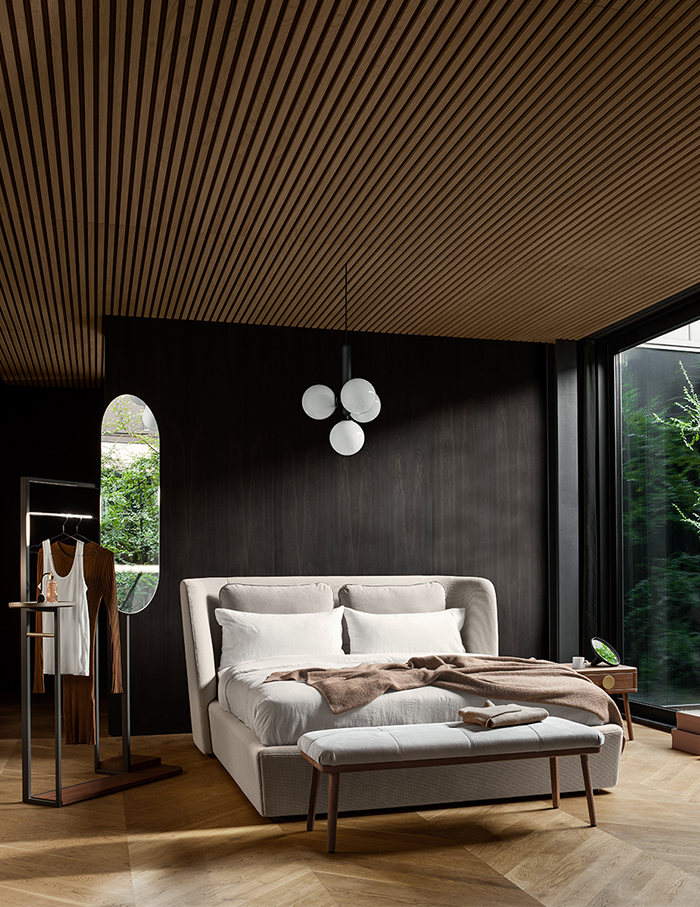 As part of its Spring 2020 collection, the brand introduces an array of products. Here are our favourites: 
JOLA
This two-piece modular sofa embraces the idea of relaxation. It is in the shape of an arc with a laid-back seat depth and diminutive size. Each of its four sizes is fitted with optionally smooth, powder-coated aluminium legs and adjustable back and leg rests. 
 JARA
Synonymous with the terms 'lively' and 'spring', this upholstered bed comprises a wood frame with fine decorative stitching and minute details. Its narrow frame lends a sense of sophistication, while its headboard with two Cacharel pleats and a wooden rail promises comfort. The variations of different wood such as natural oak, black oak and American walnut ensures it adapts to any kind of decor scheme. It can be paired with a spring core or cold foam mattress, sideboards and lowboards or even bedside tables to create an ultimate bedroom.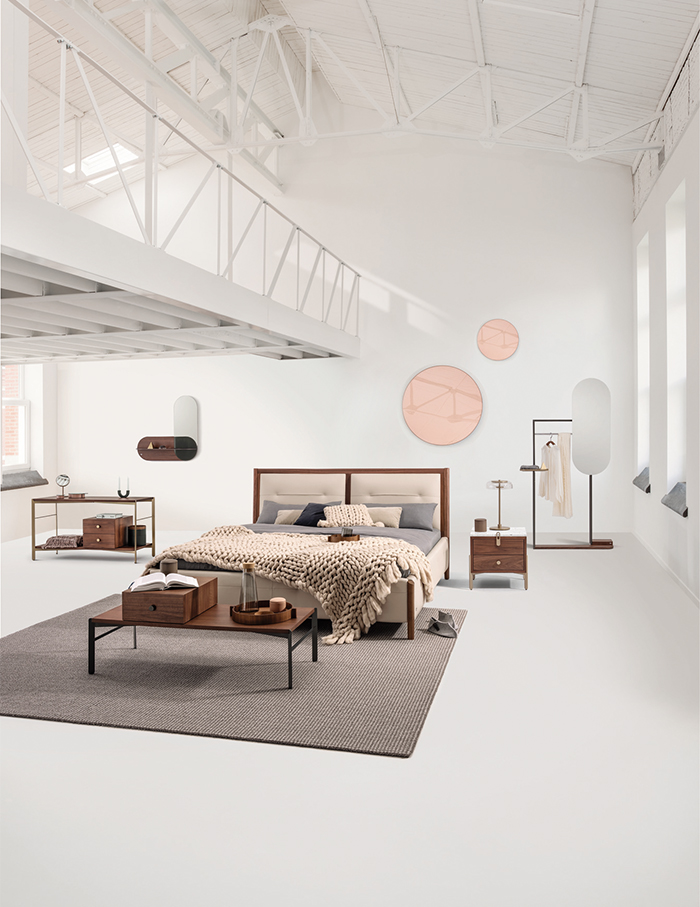 936 Mirror Shelf 
A multifunctional mirror shelf in natural oak, black oak and American walnut, this one also uses powder-coated steel and is available in traffic black, umbra grey or metallic brown. Its graphic composition enables it to work in bathrooms, wardrobes and even wellness settings. 
 909 Table
Oval, round and wankel—this unconventional table is an ideal conversation starter. The tabletop and frame are made of solid oak and is available in solid American walnut or natural or black-pigmented oil. 
 50 Bed
A complete customisable option—from the softness of the mattress to the type of wood used or even leather—each element of this upholstered bed can be handpicked. We love how well it pairs with the accompanying bench seat and wooden bedside table. 
 CARA
Designed by Anita Schmidt, its space-saving dimensions ensure it fits rooms of all shapes and sizes, while its functional features and modernised look hold appeal. Install it in a symmetrical corner or upholstered seating section, and pair it with the 934 coffee table. 
600 and 929 Chair
The shell chair is given a classic twist with top-quality comfort and back cushions. It is designed using elegant colours—umbra-grey, anthracite, medium grey, crème and cappuccino—with an option of stitched or quilted cushions. With an optional rotating function and back cushions, this seater is ideal for informal dining; a 3D tabletop that takes the shape of a boat to complement these chairs. 
908 Valet Stand
Inspired by Pablo Picasso's line drawings, this design brings an artistic element to living spaces. The multifunctional creation is steel coated and works in a dressing room, wardrobe or even by the entrance. It is meant to be put on a pedestal and can be moved easily as well. Available in traffic black, umbra grey and metallic brown. 
 LIV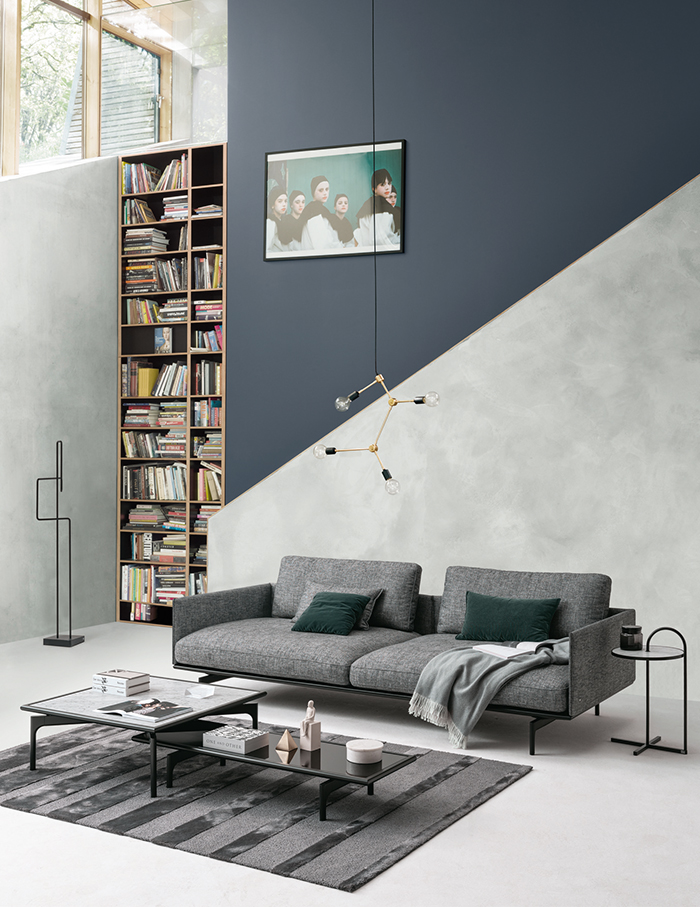 Redefining contemporary living, this modular concept integrates into a multi-optional sofa that combines German and Italian design. The seating system adapts to multiple requirements. Its geometric strength and relaxed comfort comes from the polygonal metal frames, flexible support, multiple configurations and a comfortable spring core. The sofa also comes with storage shelves and loose cushions, and is available in black and umbra grey. A perfect setup can be achieved by matching the sofas with two new coffee tables that have been introduced with the same framework.