Design
Robin Chhabra and Nishil Shah of Dextrus design an office space that caters to every personality type
SEP 10, 2020
| By Jhanvi Somaya
Architect Robin Chhabra—the co-founder and CEO of Dextrus—along with fellow architect Nishil Shah, has brought to life an unconventional design for a coworking space that promotes creativity and productivity in workspaces. The aim for this 15,000 sq ft office is to create an environment that maximises the potential of every creative personality type. 
The coworking workspace comprises a multifunctional layout, encompassing private offices, flexible desks, event spaces, meeting rooms, libraries, phone booths and lounges.
To achieve modernity and elegance, a combination of gold-tinted glass partitions and white walls are seen across the office, with occasional pops of pink, green and dark grey. Meanwhile, to ensure simplicity and bring in depth, patterned wood panels and lime plaster ceilings are added.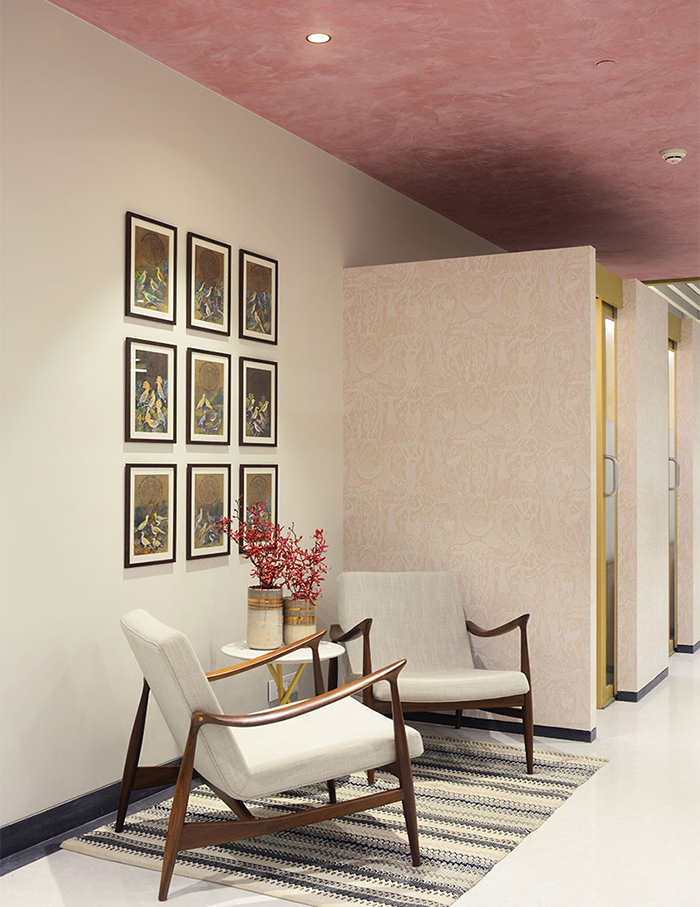 The seating options vary from high, medium and low, ensuring that each individual preference is considered. Breaking away from the whitewashed walls are the dusty pink limewashed ceiling and embroidered cushions for the seaters.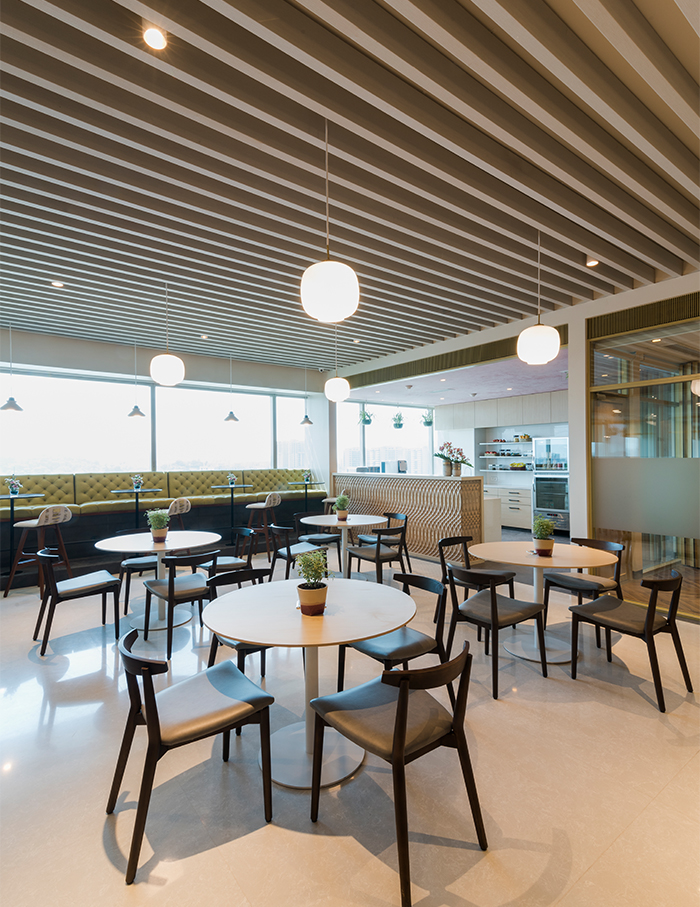 From the very entrance, where a welcoming light installation spans the length of the corridor, it's obvious that lighting plays a pivotal role for Dextrus. Pockets of open spaces are adorned with ceramic lamps, while glass moulded lanterns are seen in the cafeteria. The passage features blown glass lamps and cane woven lanterns, and ceramic table lamps add warmth in the library. 
We love that the architects have curated artworks such that they bring in an element of local heritage—through the collaboration of multiple artisans and mixed materials, we see everything from traditional miniature paintings, pastel wooden dolls from Visakhapatnam and sketches of the Patola weave and block printing.