Lifestyle
Ritika Rakhiani of Urban Mistrii creates Padmanabham in New Delhi as a gateway to Tamil Nadu and we can't wait to visit
JUL 20, 2020
| By Jhanvi Somaya
Our love for food is second only to our love for design. So, imagine our excitement when these passions coincide! We're talking about Padmanabham—a restaurant offering Chettinad cuisine in the capital city. It opened shortly before #lockdown2020 began and even though we haven't been there yet, the news of it accepting delivery orders has us wishing we could enjoy an immersive dining experience at the venue itself. 
Especially interesting is how architect Ritika Rakhiani of Urban Mistrii has created an authentic design for this eatery in Janpath. "It embraces the culture of the Chettiar community in Tamil Nadu with deep colours, ornate wooden elements and motifs," she says. Unsurprisingly, the vernacular inspiration is especially seen in the embellished features, including wooden handicrafts and paintings, in the restaurant.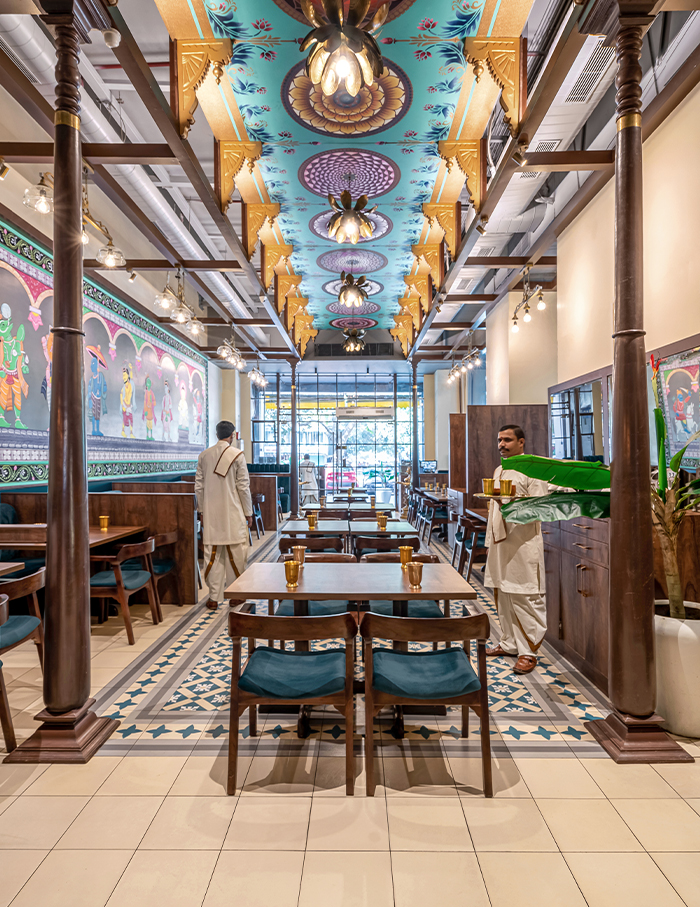 The restaurant gets its moniker from the restaurant founder's belief in Lord Vishnu and his incarnation Padmanabha. And he is pictorially portrayed eminently throughout the eatery—as part of the artwork that spans the length of the central seating area to the floral motifs that complement its finishing.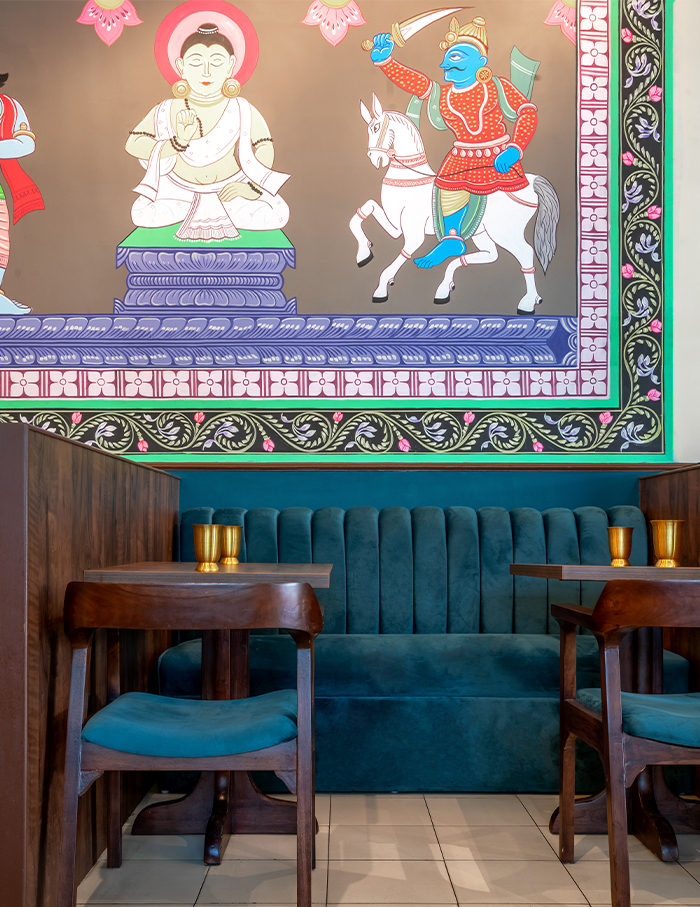 Dual tones of teal and beige offset the combination of typical Attangudi tiles from Chennai, which are a tribute to the client's cultural roots. To portray authenticity and purity, the flooring is created using customised Ratnagiri Tiles. Meanwhile, on the ceiling, lotuses in the form of mandalas represent the importance of meditation, mindfulness and wisdom.