Homes
Rid yourself of the blues with this Italian abode crafted for rock climbing enthusiasts by Deferrari+Modesti
AUG 23, 2020
| By Vedika Nair
Nestled on the lush Tuscan hills, just outside of Prato in Italy, is an 1,800 sq ft apartment conceptualised by Javier Deferrari and Lavina Modesti of Deferrari+Modesti. A perfect example of fluidity, the spaces of the home engage through furniture, materials and hues that blend in with their surroundings.
Implementing influences of micro-architecture, the creative duo designed the interiors of this home with a blend of blue tints and wooden accents such that it represents its homeowners—a young couple with an interest in rock climbing.
With a captivating view of the Florentine plain and mountains of Calvana, the designers created a space that is characterised by its lively and detailed spatial connections but also withholds autonomous zones where one can enjoy solitude.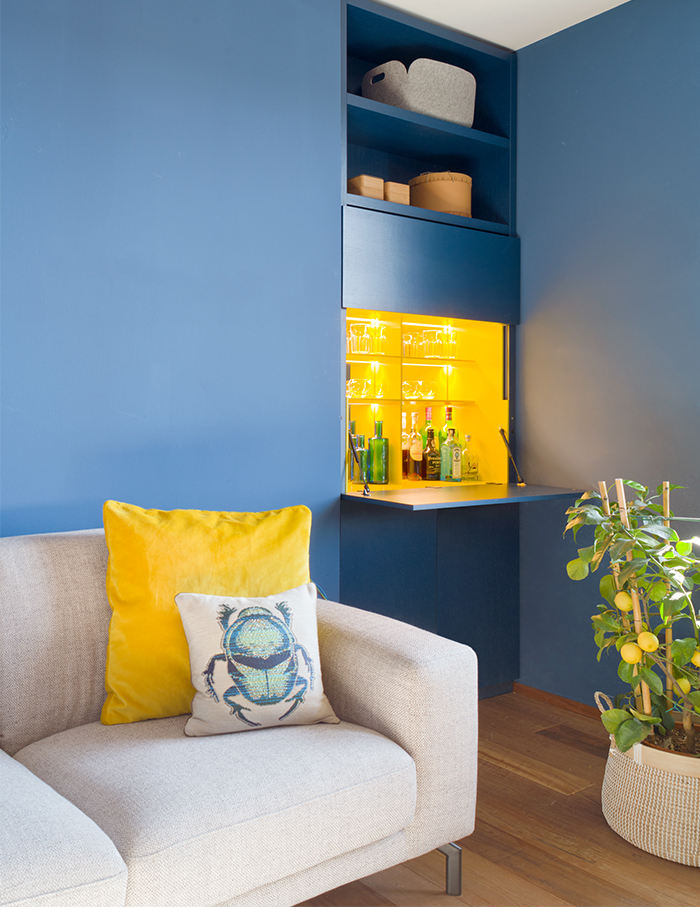 "In our projects, technical details disappear. The main elements become the composition and the space. We follow with scrupulous care, the selection of materials and details. We work closely with artisans to identify the solutions that seem most suitable to us and then we bring them back into our own idea of architectural space," says Deferrari.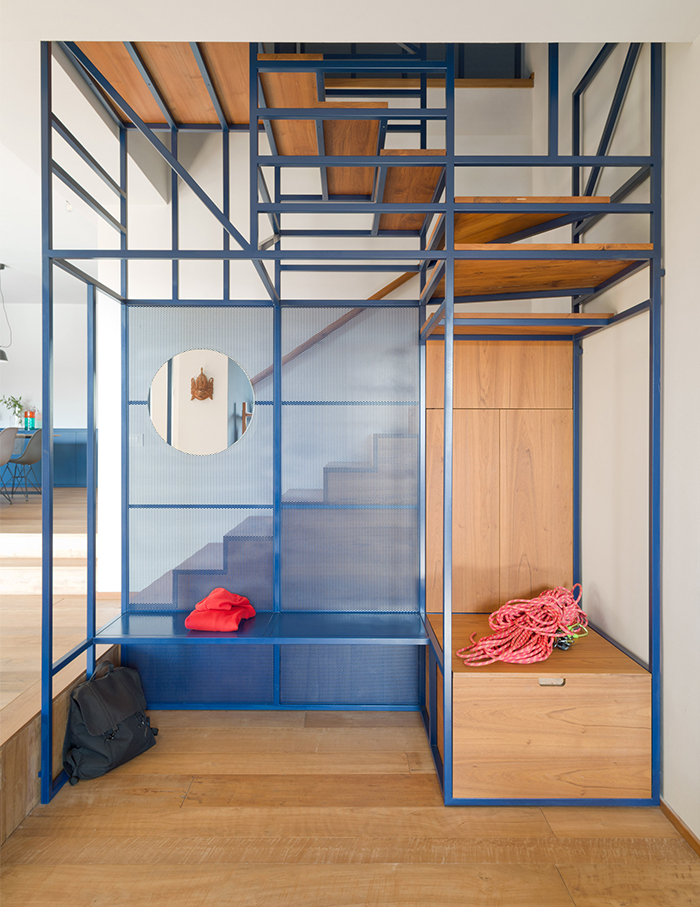 The living space consists of four large, connected areas—the living room, the reading and music corner, the dining area and kitchen. An interesting furnishing system binds the home together with its own unique elements. Each piece of furniture performs various tasks. The wall panelled bookcase in teak, for example, which comes with a cabinet and concealed drawers doubles up as a bench and container. A unit that's designed to store music records also acts as a divider with the dining area.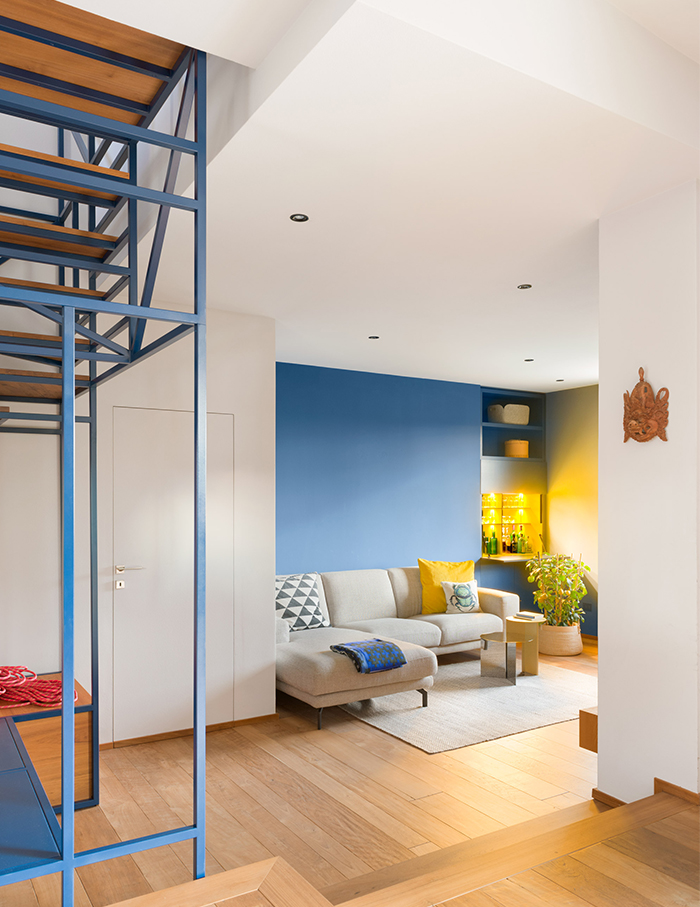 Acting as a fulcrum, the staircase of the home indicates the different levels of connection, highlighting the various passages of altitude. It is a sort of micro-architecture as well as a playful space to live in. Like other furnishings, it serves two roles. Firstly, connecting to the two bedrooms, three bathrooms, study and terrace upstairs; and secondly, it offers elements of surprise, and as it unfolds, it gradually becomes lighter and changes its appearance.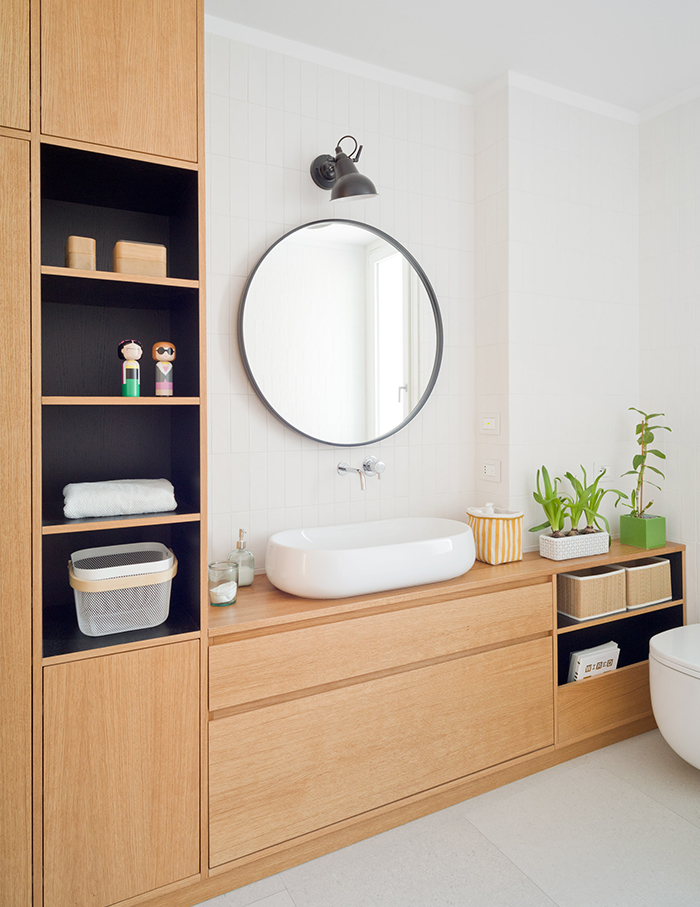 The first ramp consists of a monolithic wooden element faced in teak, which anchors the staircase to the ground and enables safe descent. However, the next appears to dematerialise thanks to its slender, powder-coated iron structure, up to the last portion where the staircase is made of painted perforated sheet metal. The stairway, from being extremely solid, becomes permeable to light and movement. As it ascends, it almost seems to float into a void.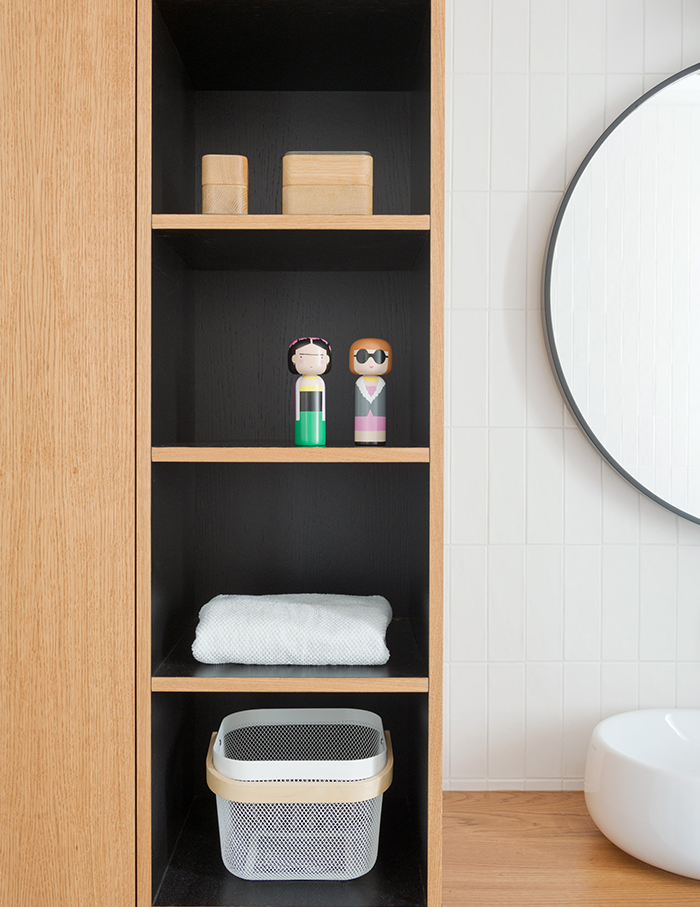 "The function of the staircase is central to the house. Not only does it represent the connection between the various levels and zones but it also becomes the epicentre and the element of spatial articulation. It speaks of one of the most vivid passions of its owners—rock climbing," adds Modesti.