Design
Revolutionising Flooring: Welspun Flooring Emerges as a Game-Changer
SEP 15, 2023
| By ELLE DECOR India Team
Spaces are all about comfort and aesthetics, yet we often disregard its significance. But what if we tell you there is a revolution happening in the world of flooring, where every step you take is a brushstroke on a canvas of comfort and pure charm? Welspun Flooring, with their innovative Click-N-Lock Tiles, is ushering in an era where flooring isn't just functional but an art form in itself.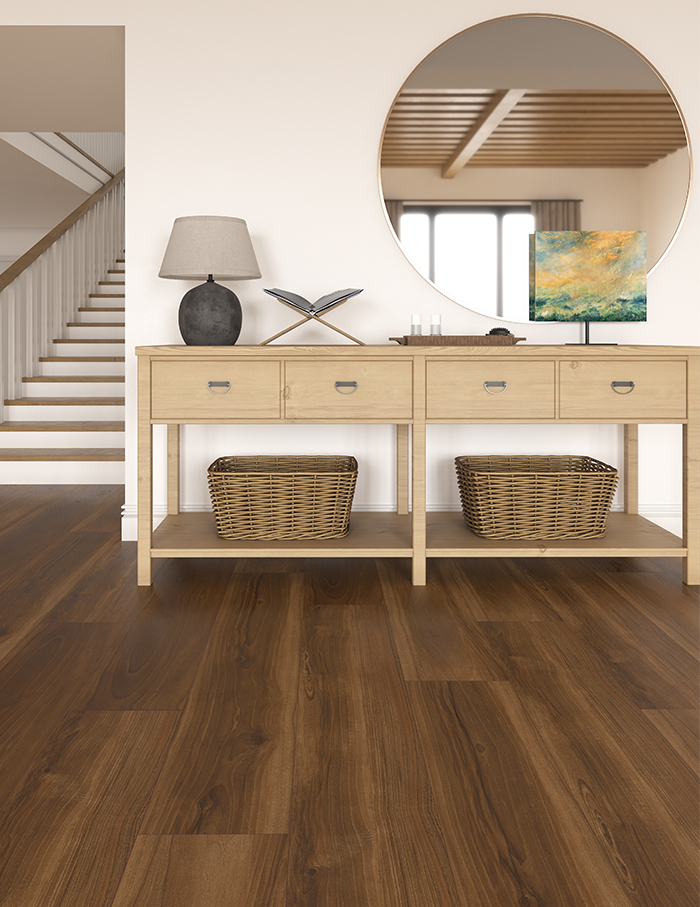 In 2019, Welspun with its end-to-end flooring solutions ushered the dynamics in the flooring industry. Since then the brand has stayed true to its philosophy "To disrupt the world of flooring with their creative and effective flooring solutions". A  task that required a deep thought is now just a click away with Welspun's Click-N-Lock Tiles. And the good news is there is no need to break the existing flooring. These Welspun tiles have made changing tiles as easy as swapping or rearranging furniture!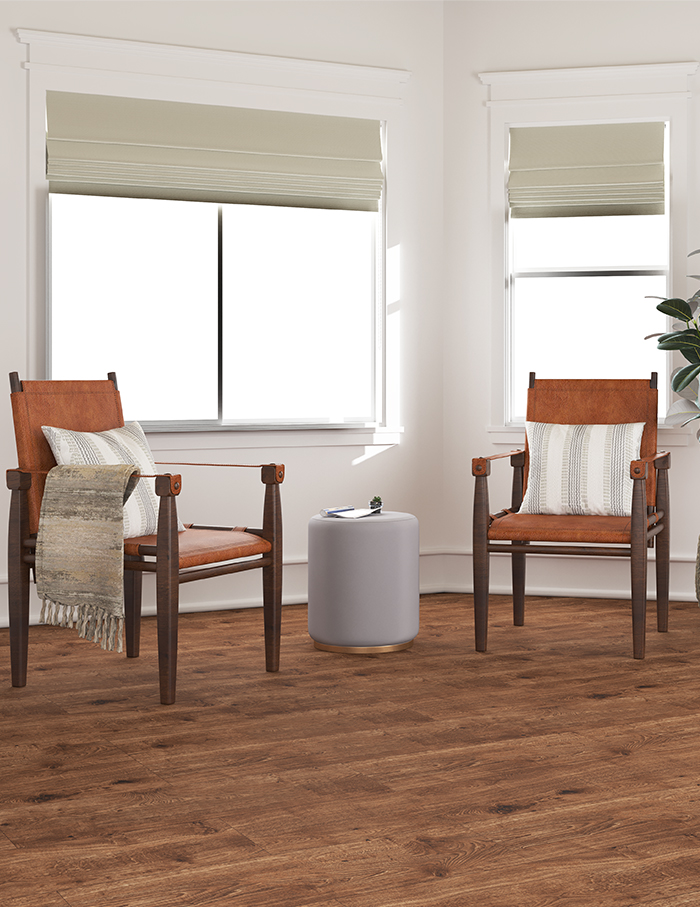 Inspiration
In a world that's constantly evolving at an unprecedented pace, Welspun is committed to embracing the fundamental principles that drive innovation. They understand that the architectural and interior design preferences of today are instrumental in shaping the floorings of tomorrow. As the current trend leans towards seamlessly incorporating stones into interior spaces, they are dedicated to curating flooring designs that not only harmonise with this theme but also bring out the striking beauty of contrasting elements. At Welspun, the belief is to  stay rooted in the essentials while adapting to the latest trends to provide flooring solutions that captivate and inspire.
Things that have been long lost in our history books — terracotta, stone and antique ornaments have come to life here. Many times, people are torn between the dream of living in a home that is rooted in history with a light touch of modernity. And that's where Welpsun's latest collection comes in —  from stones that naturally progress with time, stones that can be moulded into one's inner desires to materials that engulf a home in softer shades, surrounded by accents of green in nooks and crannies, each narrative evokes a sense of raw and minimalistic demeanour.
Game-changer
Welspun has created a lifestyle with their brand. Each tile brightens a space up, whether it's a residential space, a commercial space or hospitality industry. Through innovation and technology, they have sculpted the ultimate tiles that will brighten any nook up and are the least of one's concerns when moving into a new space. 
Welspun's new collection has it all — dark shades, new textures, clean look and an old world charm. Choose the one that fits you. Featuring eleven evergreen stone designs ranging from the contemporary to old and elegant, minimal to rustic and dark to light; the Click-N-Lock tiles are just a one "yes" away.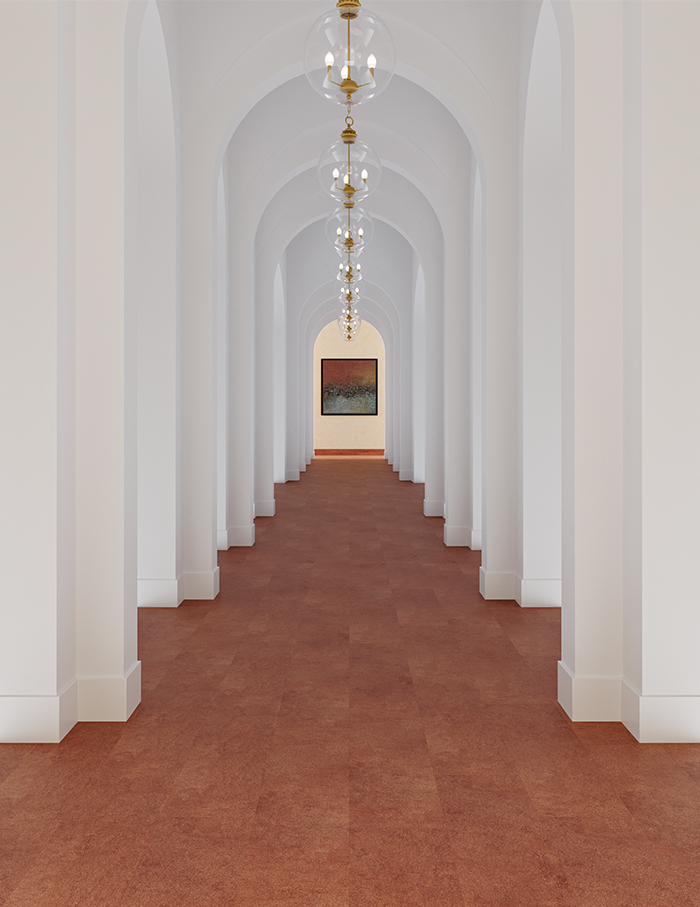 Terracotta
Terracotta, deeply rooted in Indian culture since the Indus Valley Civilization, is undergoing a revival in Welspun's EDEN Collection. Inspired by the clay and terracotta artefacts of that era, they have incorporated baked clay designs. These tones resonate with people seeking a stronger connection to nature post-pandemic. Terracotta, with its blend of air, earth, fire and water, is a mystical material. It can be used to create both artisanal and a modern, trendy look when paired with brass.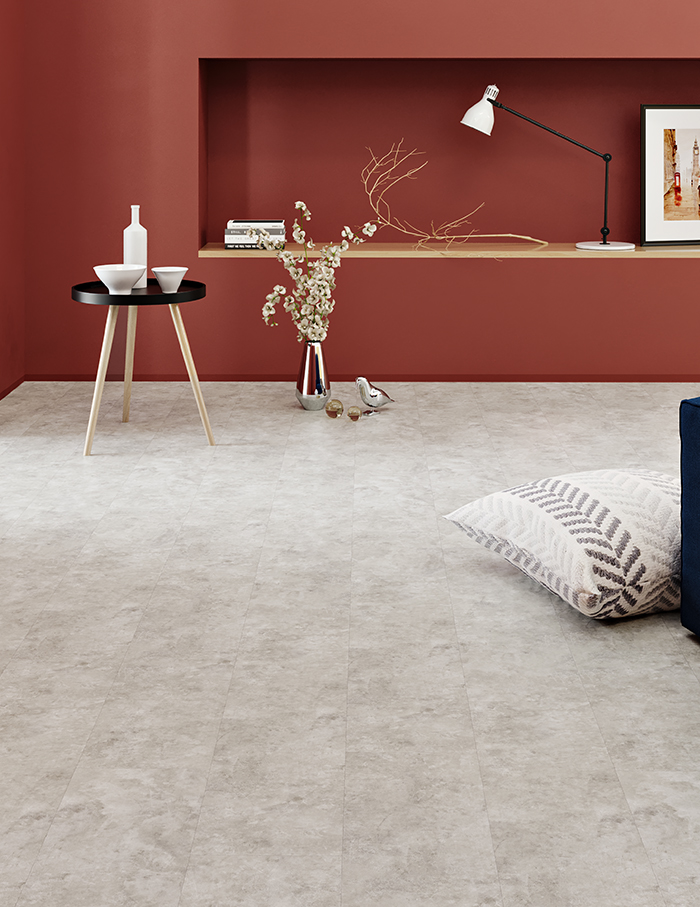 Kadappa Range
The Eden Collection's Gris Kadappa, Graphite Kadappa and Ivor Kadappa draw inspiration from the hills and exquisite stone structures of Cuddapah city. These natural textures add depth and dimension to interiors, exuding a sense of power. They seamlessly blend modern and traditional elements, crafting a timeless, regal appearance. Esteemed interior designers consider Kadappa stone as the pinnacle choice, and its versatility allows for bold and captivating combinations with various other stones.
Travertine
The Travertine design reimagines the stone that laid the foundation for Rome, presenting a contemporary take on the material that enriched classical art and inspired Renaissance architecture. Travertine's allure lies in its tranquil and serene nature; it speaks softly through its organic texture, making it a versatile and timeless stone. It is a warm and understated choice that has remained a staple in architecture. This new design captures the very essence of travertine, a stone that oozes elegance and offers captivating colours one would adore.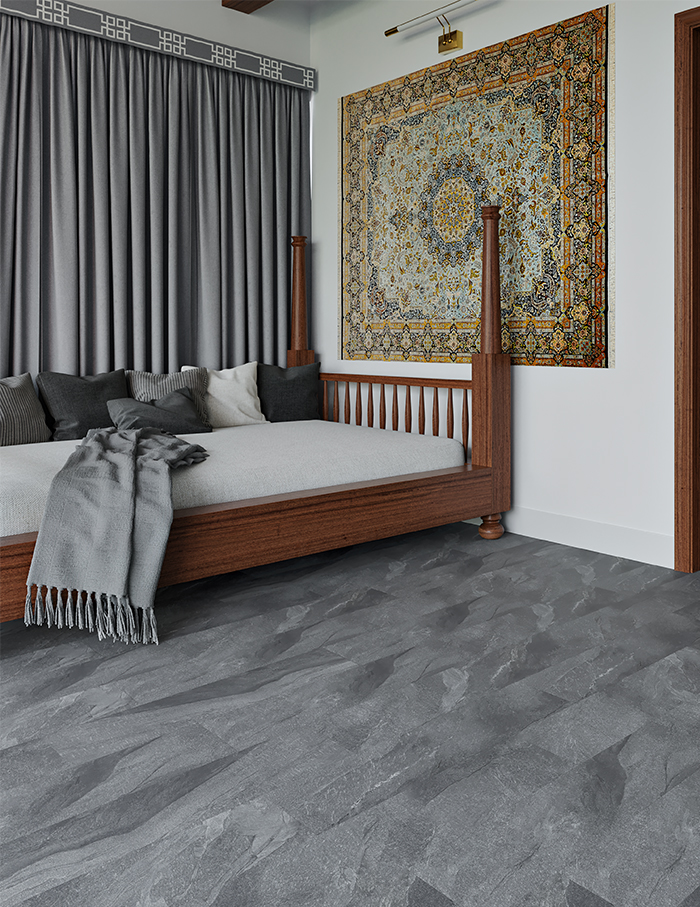 Welspun Flooring, where every step is a masterpiece, transforming your space into a timeless work of art. Explore the narratives of terracotta, stone and antique ornaments and let your space reflect the essence of history with a modern touch.